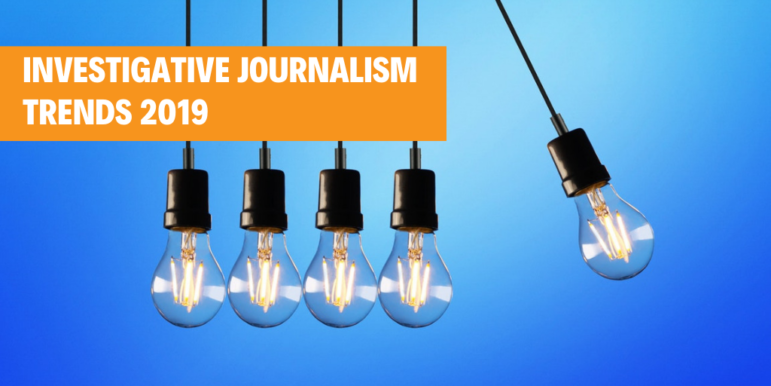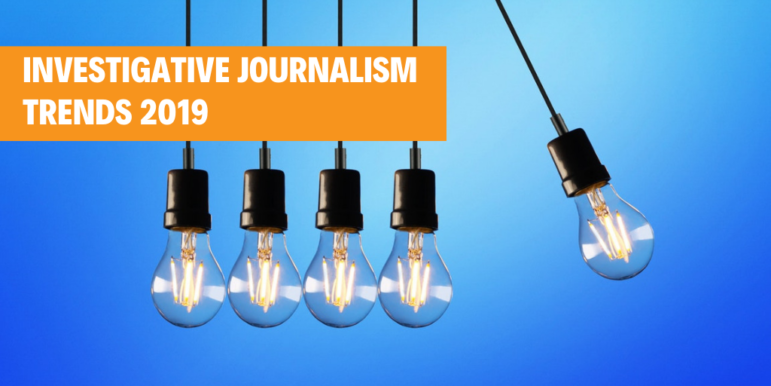 With the backlash against democracy and anti-press sentiment growing, the need for investigations around issues such as corruption and climate change continues to rise. GIJN asked the leaders of our global community about what they see happening in investigative journalism around the world in 2019. Here's what they told us:

The fact that Pakistan is one of the most dangerous countries to practice journalism is no longer news. On average, three journalists have been killed there each year since the Committee to Protect Journalists started compiling the data in 1992. We were free to speak the truth at our own risks, but no more.
The editor of a top local publication has explained it like this: "They used to kill journalists; now, they're up to kill journalism." Who are "they?" Naming them isn't without cost; it's borne by the media houses employing such truth-tellers. The so-called democratic government has joined the forces of darkness. Regulations are being revised to reinforce control over the press.  Media houses are being pressured to fire critical journalists; others are losing jobs due to shrinking revenue. Social media is used to discredit the dissent.
We live in different countries but face similar challenges. This extraordinary situation requires a matching response through unity in our ranks. Attack on media in one country must have a resonance at global level. Giving up isn't the option; fighting back is.

Investigative reporting will continue to be under assault by populist leaders and corrupt autocrats worldwide. But such assaults will not go unchallenged. I see 2019 as the year of fighting back.
Journalists working together in local, regional and global networks will be able to assert the value of professional fact-gathering and take steps to reaffirm the legitimacy of their role as watchdogs in society.
Fake news and disinformation will continue to flourish but fact-based news gathering will be able to reclaim some lost ground. There will be more accountability reporting as populist leaders lose their luster. The economy and climate change will continue to provide grist for investigative stories, as will migration, human rights and competing claims on natural resources.
In Asia and elsewhere, China's expanding global reach will continue to be the subject of investigative stories. Exposés on the Chinese government's ambitious infrastructure investments under the One Belt, One Road initiative will continue in 2019, and Chinese companies, technology export and backroom deals will come under increasing scrutiny.
Trainer, Open Source Intelligence

This is the year where open source journalism meets justice and accountability. Online investigation platform Bellingcat revealed the identity of the suspects of the Skripal poisoning and MH17. Governments were glad they did. But will it hold in court?
Can open source evidence have value to criminal investigations? How do you use facts that are right under your nose, often in social media?
And what should a journalist do with requests of governments to help them find open source material with the help of tools and filtering techniques? There are not only ethical issues, but also technical and legal issues, and dealing with those complexities is the big challenge for 2019.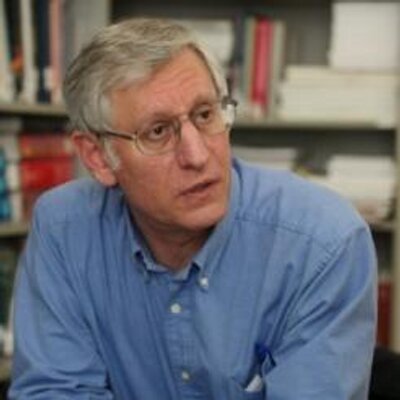 It's going to be a rough but exciting ride in 2019. Never safe, our profession will continue under sustained attack by autocrats, oligarchs and a still-rising tide against democracy and open societies. Digital surveillance — by both nation states and corporations — will expand and prompt more journalists to encrypt and otherwise protect their work and sources. Bad laws and lawsuits, prosecution and prison, violent assaults, corrupt media bosses, poor pay and a lack of resources will continue to plague our colleagues, particularly in developing and transitioning countries.
Despite all this, the ranks of investigative journalists will continue to grow, bolstered by unprecedented backing from supporters of independent media, social accountability and anti-corruption efforts. Buoyed by technology, the recognition that a watchdog press is essential to a healthy, equitable society will spread, even in the world's poorest and most marginalized communities. Centers for investigative journalism will continue to grow, at nonprofits, NGOs, universities and even commercial media. There will be more collaborative and cross-border projects and a greater use of tools like artificial intelligence, satellite imagery and data analysis. Our profession will be further boosted as democratic forces worldwide marshal their strength and the pendulum begins to shift back toward freer, more fact-based political conditions. But this will be a marathon, not a sprint.
Award-winning Investigative Journalist

Political power has always been an obstacle to the exercise of a real public interest journalism in Brazil. The increase of freedom after the end of the country's military dictatorship (1964-1985) and the greater access to public documents led the press to expand its coverage on government corruption, poor public administration, police abuse, organized crime and human rights violations. In a broader sense, retaliation against journalists in the country are responses to these investigations.
The recent election of Jair Bolsonaro as president of Brazil poses an additional risk to journalists and human rights advocates. The danger is real, considering the president's pro-guns discourse and his statements repudiating the press that doesn't print what he wants. We are talking about a man who believes that any of his actions are legitimized by 58 million voters. The most important challenge of the press will be to cover political issues in a ideologically divided country after a presidential election that produced fractures in press freedom.
Pulitzer Prize-winning Associated Press National Writer

I'm heading into 2019 with dogged optimism about what we investigative reporters will do. We are coming off an amazing year of holding those in power accountable, giving voice to the voiceless and identifying and amplifying the impacts of policy changes.
As a community, investigative reporters are more collaborative than ever, serving our readers and viewers. This year is going to be a hustle. There are major campaigns underway, lies and more lies being thrown around, economic turmoil and — let's face it — climate change.
My prediction, based on experience, is that in 2019 investigative journalists are going to get innocent people out of jail, protect human rights, get socially repressive laws upturned, expose and thus stop corrupt officials and actions.
It's going to be awesome. Let's do this.

If the first week of January serves as a predictor, journalism will continue to be under attack this year and probably for years to come. It's a reflection of the growing fear authoritarians and dictators worldwide have of those who dare to seek facts, educate the public and speak truth to power despite attempts to muzzle them. Pressure, whether through financial deprivation or physical threats is not working. Our community is growing and becoming stronger by the day.
Investigative journalism was once the luxury of the developed world. Nowadays, with access to resources, tools, databases and knowledge and connections to a global muckraking community, reporters in the most undemocratic parts of the world are able to uncover corruption and show the public what is really going on. We have discovered the power and protection of being a part of global networks. There has never been more of us and we have never been more determined to help and support each other in dire situations. And, as the effects of our investigations demonstrate, even the most evil autocrats and crime figures sometimes pay a price.
---
Experts' comments compiled by GIJN Program Coordinator Eunice Au.
Ready to up your investigative journalism game with the latest in tips, tools and techniques? Check out GIJN's Resource Center with information in eight languages, Arabic, Bangla, Chinese, English, French, Portuguese and Russian and Spanish.