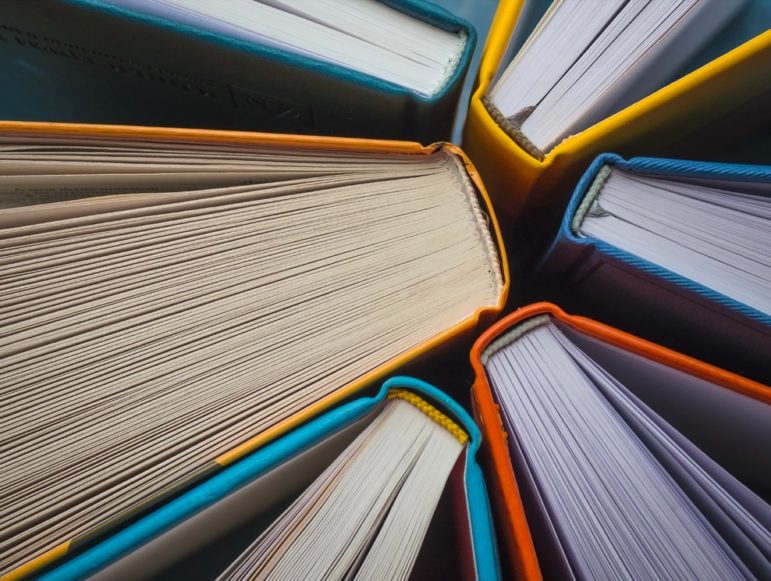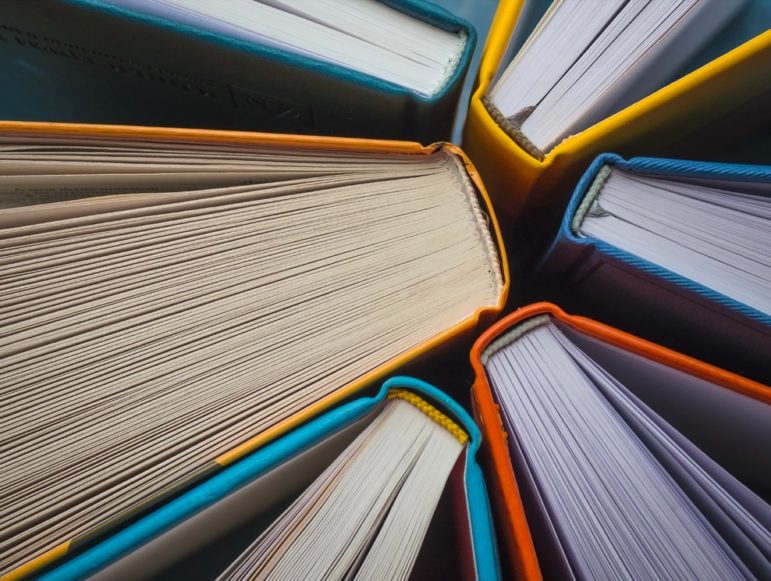 GIJN Bookshelf: Investigative Titles for Your 2022 Reading List
Read this article in
The year 2022 has seen a number of noteworthy books about investigative journalism. From going undercover to dig into corruption to investigating the underbelly of global migration, and from diving into dodgy COVID-19 contracts to a book from Nobel Prize winner Maria Ressa, longform watchdog reporting is alive and well.
We profiled some of this year's early releases already, but here we've rounded up some of the latest titles to be published in 2022.
The list – made up of recommendations from GIJN's global team – spans continents and topics. There are titles from prize-winning investigative journalists and others about them, and a book that details the tragic death of Mexican reporter Regina Martínez.
---
By Katherine Corcoran
Mexican investigative reporter Regina Martínez had made a name for herself reporting on corruption and drug gangs when she was killed in 2012 – strangled to death on her bathroom floor. Her death was a sign of how bad things had become in a country that remains one of the most dangerous for journalists. In this book, former Associated Press Mexico bureau chief Katherine Corcoran investigates what happened to Martínez, and what her death meant for larger civil society in Mexico, all while asking how attacks on journalists can impact a democracy. Drawing parallels between the hostile press freedom climate in Mexico to that in the United States under former President Donald Trump, she writes: "A society without truth is a scary place to live." Foreign Policy magazine said the book is a "captivating account of intrepid Mexican journalism and a damning indictment of the Mexican state," while The New York Times Book Review called it a "chilling and nuanced… portrait of a nation where no one knows what to believe, or whom to trust."
By Dan McCrum
When it comes to impact, the Financial Times' Dan McCrum has a pretty good claim to fame: his series led to the collapse of one of Germany's most celebrated — and fraudulent — firms, the "tech darling" payment company Wirecard. It wasn't easy: McCrum was threatened with legal action, and faced physical surveillance and online harassment. He ultimately turned to burner phones and bunker rooms for his reporting to avoid being detected. It's a journalism story that itself sounds like a crime film, and indeed, Netflix bought the film rights and released "Skandal! Bringing Down Wirecard" in September. Announcing the release of the book earlier this year, McCrum wrote: "The last seven years of my life have been wild, full of weirdos, spies, outlandish discoveries, sleuthing, hangovers, bungling criminals, madcap schemes, Libyan militias, and Russian nerve gas. And it's all in this book…" The Economist called it "required reading," while his FT colleague, fellow investigative journalist Tom Burgis, called the book "a rip-roaring ride into the underworld of the global economy."
By Fatima Bremmer, translation by Gloria Nneoma Onwuneme
A contemporary of American muckraker Nellie Bly (who went undercover to report on conditions inside asylums), Ester Blenda Nordström, the woman dubbed Sweden's first investigative journalist, assumed various identities to write exposés on the world around her. From posing as a farm-maid where she "critically described the harsh working conditions of a forgotten group," to working undercover as a nomadic teacher in a Sami Indigenous community, Nordström focused her reporting on ordinary people. She is said to have saved villages from starvation during the Finnish civil war and, as a female reporter who wore trousers, smoked a pipe, and rode her motorbike to work, her personality challenged the status quo as much as her journalism. This book – now out in an English translation – won Sweden's top literary award, the August Prize, in 2017. The author Bremmer is a Swedish journalist who has worked at two of the biggest daily newspapers in the country, Aftonbladet and Expressen. As well as detailing her subject's success, Bremmer uses Nordström's private correspondence and journals to delve into "what finally caused Sweden's bravest journalist to lose her nerve." Bremmer told one interviewer: "She had a technique that she described as 'photographing reality' and writing about it. She was a kickass writer; her writing made people feel things."
By Maria Ressa
As she received the 2021 Nobel Peace Prize, editor Maria Ressa said as a journalist she has two core missions: "To bring you the truth and hold power to account." Ressa is co-founder and president of the Philippine digital news site Rappler, an outlet that has come under repeated government attacks for documenting former President Rodrigo Duterte's brutal anti-drug campaign. Ressa herself has had more than 10 arrest warrants filed against her. "But," as she said in her Nobel acceptance speech, "the more I was attacked for my journalism, the more resolute I became. I had first-hand evidence of abuse of power. What was meant to intimidate me and Rappler only strengthened us." Her book, according to the publishers, details "how democracy dies by a thousand cuts, and how an invisible atom bomb has exploded online that is killing our freedoms."
By Sally Hayden
Irish investigative journalist Sally Hayden has spent years digging into cross-border migration across Africa and the Mediterranean. This year, with release of "My Fourth Time, We Drowned," the world is finally paying attention. With this book, Hayden has been awarded the 2022 Michel Déon Prize for nonfiction, was shortlisted for the Baillie Gifford Prize, and won the 2022 Orwell Prize for political writing. The book digs into the myriad risks facing those trying to travel north to Europe – from enslavement and trafficking to sexual abuse and imprisonment – and delves into how NGOs and international political bodies are failing in their responsibilities. By turning its back on refugees, she suggests, the Western world is exacerbating a human rights disaster. The chair of the Orwell Prize called it "truly a book of our times," praising how Hayden explores the lives of people "stuck under the control of traffickers, militias, the UN, and lets them speak to us as full human beings: hungry, ill, and often doomed in their quest for safety. She gets the terrible truth out to a world that has been far too indifferent."
By J. David McSwane
When the coronavirus pandemic hit, people scrambled to protect their loved ones, governments rushed to close their borders, and businesses struggled to survive. But in every crisis there are those who seek to profit from disaster. For this book, J. David McSwane, a reporter for nonprofit ProPublica, and a winner of Harvard's Goldsmith Prize for Investigative Reporting, turns his attention to the "traders, contractors, and healthcare companies [that] used one of the darkest moments in American history to fill their pockets." Among them is the person behind a multi-million-dollar government contract who failed to deliver a single face mask. Publishers Weekly called it "a startling exposé of how unfettered capitalism, startup culture, and government corruption exacerbated the worst effects of the pandemic."
By Margaret Sullivan
Bowing out from the daily news biz, veteran media columnist Margaret Sullivan used her final column in The Washington Post to write about a topic close to her heart. "News outlets can't continue to do speech, rally, and debate coverage — the heart of campaign reporting — in the same old way," she wrote, warning about US electoral coverage in the wake of the Trump presidency. "They will need to lean less on knee-jerk, live coverage and more on reporting that relentlessly provides meaningful context." Journalists need to be "dedicated truth-tellers" since the failure to find new ways to cover politics undermines trust and even democracy itself, she warned. "Newsroom Confidential" is a self-described memoir-manifesto, her "tell-all" about four decades in journalism at the Post, the New York Times, and on the Pulitzer Prize board, including time "in the trenches battling sexism and throwing elbows." Steve Coll, in The New York Times Book Review, said "Sullivan remains the critic American journalism requires, a veteran practitioner with street cred."
By Josh Chin and Liza Lin
The Wall Street Journal's Josh Chin and Liza Lin take a deep dive into how the Chinese Communist Party is using digital technology and data to surveil its people, asking a key question: Where should leaders — and the societies they govern — draw the line between "digital utopia and digital police state"? The reporters detail how US-created tech is being adopted by China to monitor ethnic minority groups and online conversations, and conversely, how it's being used for good to monitor traffic and emergency responses in the country's "breezy tech utopias." Some of the details are alarming — the scale of biometric monitoring being imposed in Xinjiang, for example — and the "spider's web of digital sensors" deployed in that region to spy on and oppress its people. "Chinese leaders have revived totalitarian techniques of the past and blended them with futuristic technologies in an effort not to eradicate a religious minority but to re-engineer it," the authors write. A Bloomberg reviewer praised how the reporters had collected "spine-chilling material at great personal risk," calling it "essential reading not only because of what it tells us about China… but also because of what it tells us about the rest of the world."
By Patrick Alley
Since it was founded by a group of friends in London in the early 1990s, Global Witness has earned a name for itself badgering the criminal and the corrupt. From tracking illegal timber trades to blood diamonds, the team has spent decades investigating corruption, environmental crime, and the stolen profits used to make certain unscrupulous individuals extremely rich. Alley, one of the founders and now the organization's executive director, says that his book isn't a history of Global Witness but is instead "a catalog of super crimes." He said he hopes it upsets some of the "villains" they have unmasked "as much as our campaigns have done." A review in The New Voice called the book "a kind of textbook for international investigative work: from spy shops in Kilburn [London] to printing out counterfeit business cards and smuggling cash across borders."
Additional Resources
Writing a Nonfiction Book? Here's Advice from a Pulitzer Prize Bestselling Author
Becoming Bellingcat: An Excerpt from Eliot Higgins' New Book
Resources: A Guide to Investigative Books and Films
---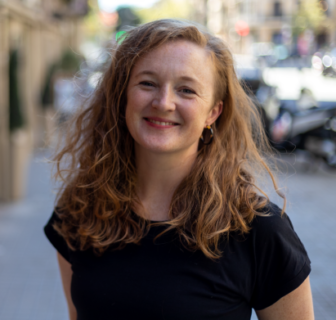 Laura Dixon joined GIJN as an associate editor after four years reporting from Colombia and freelance stints in Paris and Austin, Texas. Her work on Colombia's conflict with FARC guerrillas and the Venezuelan migration crisis was published by The Times, The  Washington Post, and The Atlantic, among others. She is based in the UK.