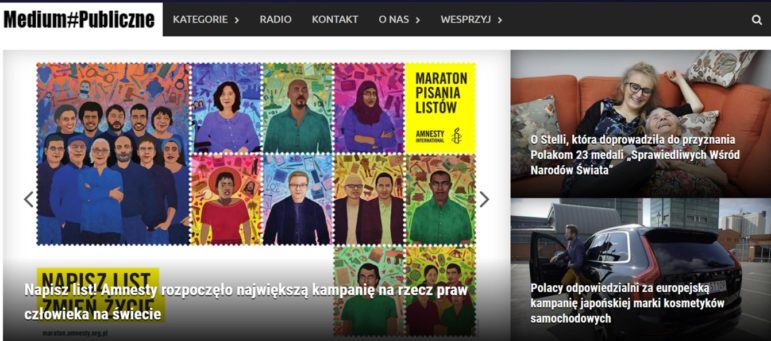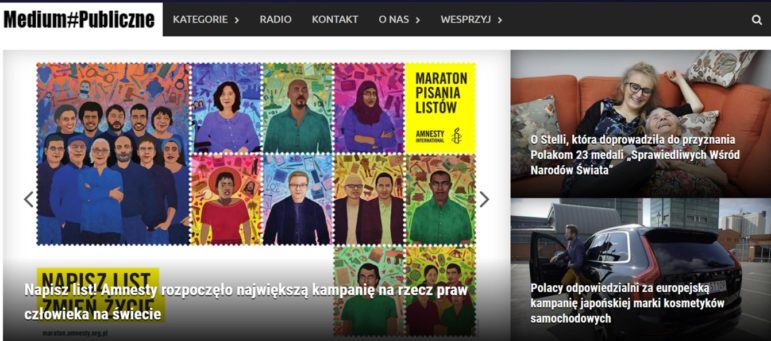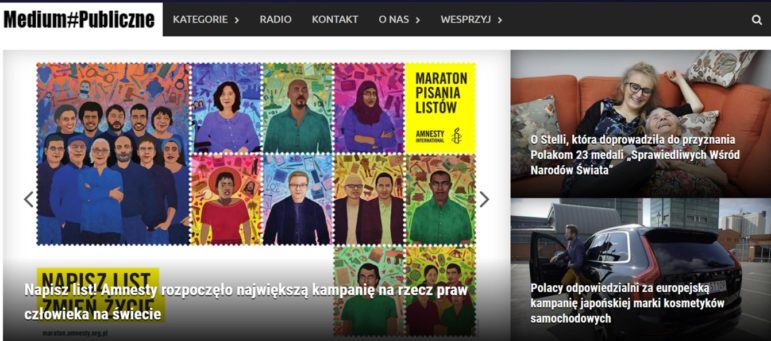 Fact-checkers, investigative reporters and foreign correspondents are essential to quality journalism, yet these roles are increasingly being cut by Poland's mainstream media organizations due to financial pressure. To redress the imbalance, and to counter the growing politicization of the country's press, many Polish journalists have set up their own independent media initiatives.
But can these start-ups build audiences and become sustainable in a challenging media market? The European Journalism Observatory put this question to six media start-ups in the country, all launched in the last three years by experienced journalists.
All six projects studied chose not to sell advertising space on their sites, arguing the pressure to reach large audiences would compromise journalistic quality. They aimed instead to rely on alternative sources of revenue – mainly from readers (micropayments, crowdfunding and other forms of paid content), grants, or commercial activities. Only Outride.rs, the most recently launched site, accepts "sponsored content" from advertisers, although it insists advertisers will have no influence over editorial decisions or content. Of the six, three are now financially self-sufficient, two are struggling to be sustainable, and one has been temporarily suspended.

Riding on Reader Revenue

Eighteen months after its 2016 launch, OKO.press is already self-financing. Initially the platform was funded by two publishers: Agora, the publisher of centre-left Gazeta Wyborcza, and Polityka, the publisher of the eponymous center-left weekly. It was created soon after the Law and Justice Party (PiS) came to power, as a way to preserve freedom of speech. It now operates as an independent nonprofit, specializing in investigative journalism and fact-checking.
The news site, which employs 16 journalists, has a monthly budget of about $32,000.
"A well planned budget, clearly defined areas of interest and strong target group. Those are pillars of our success," Agata Szczęśniak, of OKO.press, told EJO.
OKO.press has successfully persuaded its audience to pay for content. Up to 60 percent of its revenue comes from readers' voluntary payments, with the remainder coming from grants and a paid newsletter.
"This is the best business model because it really proves our quality and the demand for our services," Szczęśniak said. "We have 2,000 people who pay regularly and around 5,500 people who have supported our project at least once. This is just a small percentage of our viewers, as our website is visited by around 750,000 users every month. So the potential for growth is huge."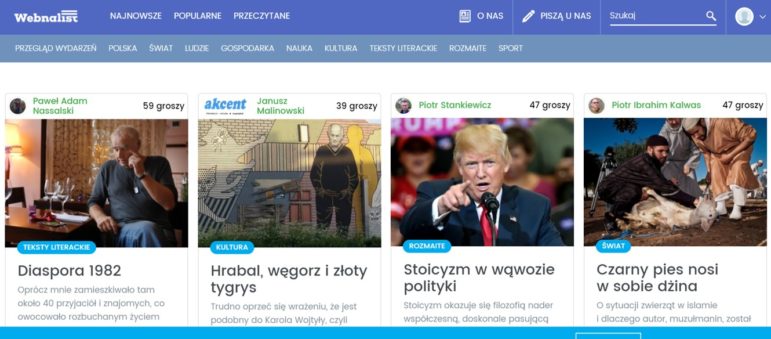 Paying for Foreign Reporting
Polish newsrooms rarely employ foreign correspondents, relying on freelance journalists. Scattered around the world and often based in conflict areas, these reporters are rarely adequately supported. Three of the start-ups hope to address this problem.
Stowarzyszenie Reporterów Rekolektyw was established in 2014 by reporters searching for a business model that would allow them to finance quality journalism, such as investigative and foreign reporting. They offer their writing skills to NGOs and cultural institutions, publish nonfiction books, work as freelance writers, and develop innovative projects such as nonfiction theater. They specialize in both international and domestic affairs.
Stowarzyszenie Reporterów Rekolektyw is doing well thanks to its mixed business model – the cost of creating quality journalism is supported by commercial activities.

The newest of the six start-ups, Outride.rs – an online magazine about international affairs – was launched in September 2017. Its website claims: "Maybe it is a purist attitude we have but we believe that being funded by your readers is the best guarantee of independence."
Founder Jakub Górnicki plans to create a global network of correspondents, organize events for media professionals, and share knowledge and best practices. The project was originally funded by subscribers but Outride.rs has also received funds from a crowdfunding campaign.
Outride.rs is the only site open to cooperation with advertisers, but in a very particular model.
"We invite advertisers to become financial supporters of our projects but we don't offer any influence over the content created in such partnership," said Górnicki. The model is similar to that of The Guardian in the UK, offering content "supported by" different brands.
Outride.rs already has 4,000 Facebook followers. Their interactive reportage is viewed by around 40,000 monthly readers and the first crowdfunding campaign has been a success, according to Górnicki.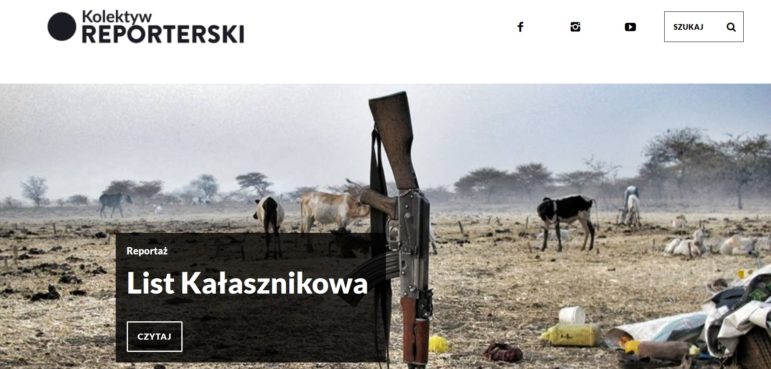 Learning from Mistakes
Kolektyw Reporterski, another start-up launched to produce quality foreign coverage, is struggling to fund its activities. It was started in 2014 by two former Polish Press Agency co-workers – Julia Prus (Uganda) and Paweł Skawiński (Nepal) – who were tired of hearing that "Poles don't care about what happens in Africa or Asia." They created a website to share human interest — rather than purely political — stories from abroad. Today they have 10,000 Facebook followers and their posts reach up to 130,000 thousand readers.
The project's business model was originally based on each contributor covering their own costs for creating stories, keeping any money they earned for themselves. Kolektyw is now considering creating a more collaborative budget, based on grants and crowdfunding campaigns.
Mediumpubliczne.pl, a digital radio station and news site, relies upon voluntary contributions by citizen journalists and activists. It was launched as a nonprofit in 2015 by experienced journalists who had fired from their public service media jobs soon after the Law & Justice party came to power. The site received initial financial support from private donors to establish its technical infrastructure. However, since then it has failed to develop a sustainable business model, so may need to be suspended.
According to Rafał Betlejewski, the site's founder, the project is struggling because it relies on volunteers. After an initial period of enthusiasm and dedication, its staff of citizen journalists and activists is no longer willing to work for free.
The site solicits direct payments from its readers, which go directly to the citizen journalists via links to a payment system embedded within the stories. However, it has not been as successful as hoped.
"I thought it would be possible to do (journalism) without money, but today I am pretty sure it is not," Betlejewski said. Mediumpubliczne's activity is currently limited.
Webnalist.com is an online media platform that aims to support freelance writers and distribute high-quality journalism via a "pay-per-read" model. The site's founders aimed to contribute to a better quality, more balanced public debate. The platform's creation, and the first six months of its operating costs, were financed by the Google Digital News Initiative. Although the site attracted as many as 6,500 registered users during this time, it was not enough to finance content based on an ongoing "pay-per-read" model. The project is currently suspended due to a lack of funding.
Grzegorz Lindenberg, one of Webnalist's founders, said the team has learned from its mistakes, including the need to pay more attention to the technical demands of the online environment, such as search engine optimization and marketing.
"Quality journalism is one thing but the internet has technical demands that have to be met," he said. He acknowledged a lack of a clear editorial line might have contributed to the project's poor performance. Webnalist is now looking for additional funding.
The Cost of Quality Journalism
Each of the start-ups aimed to focus on quality journalism, but all of the founders acknowledge that high standards cost money.
"Quality journalism is expensive and one has to be ready to invest profits into content development," says Stowarzyszenie Reporterów Rekolektyw's Urszula Jabłońska. "Isn't that what media are for?"
Jakub Górnicki agreed. When asked if journalists should become media entrepreneurs to save quality journalism he replied: "We are willing to take a risk."
---
This story first appeared on the European Journalism Observatory website and is reproduced here with permission.

Paulina Pacula is a freelance journalist working with Polish and international media. Her past activities include collaboration with Money.pl, the largest Polish financial news site. She has also worked as a reporter for TV Polsat.