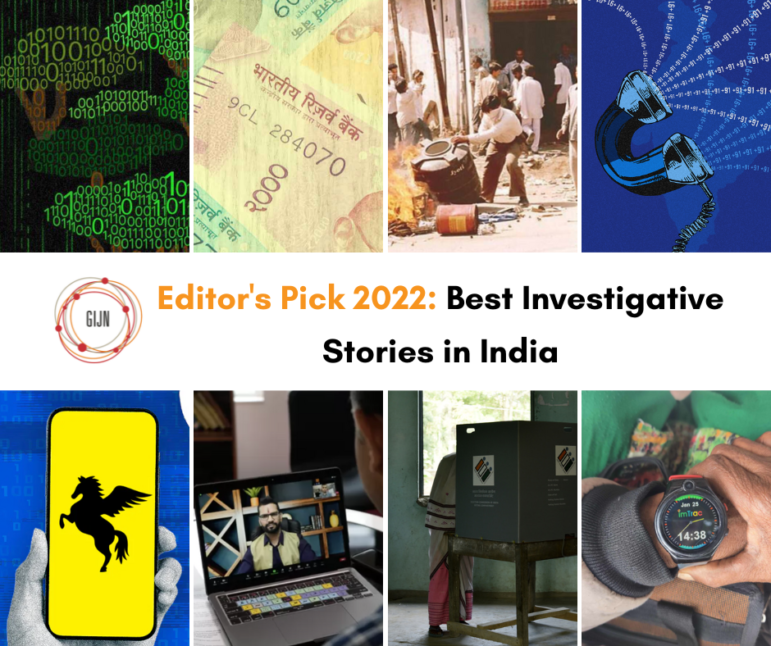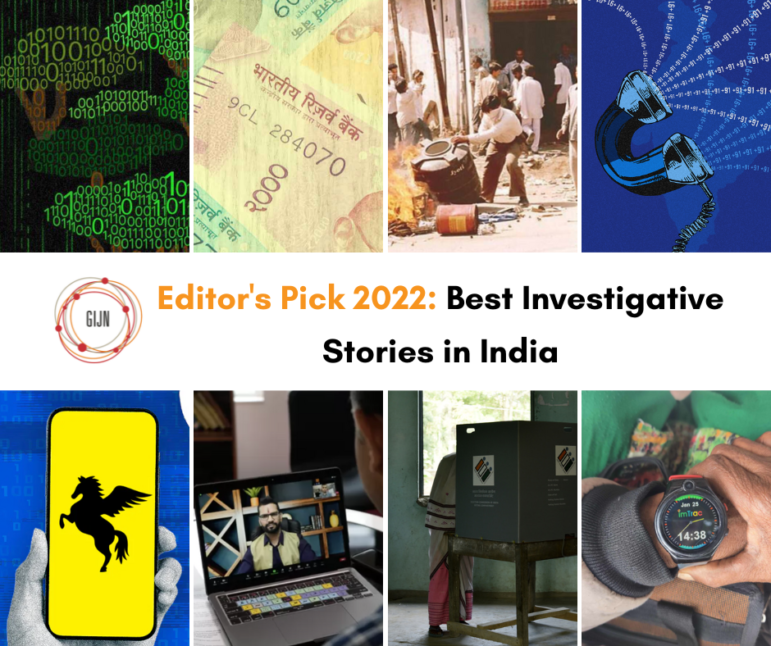 Editor's Pick: 2022's Best Investigative Stories in India 
Read this article in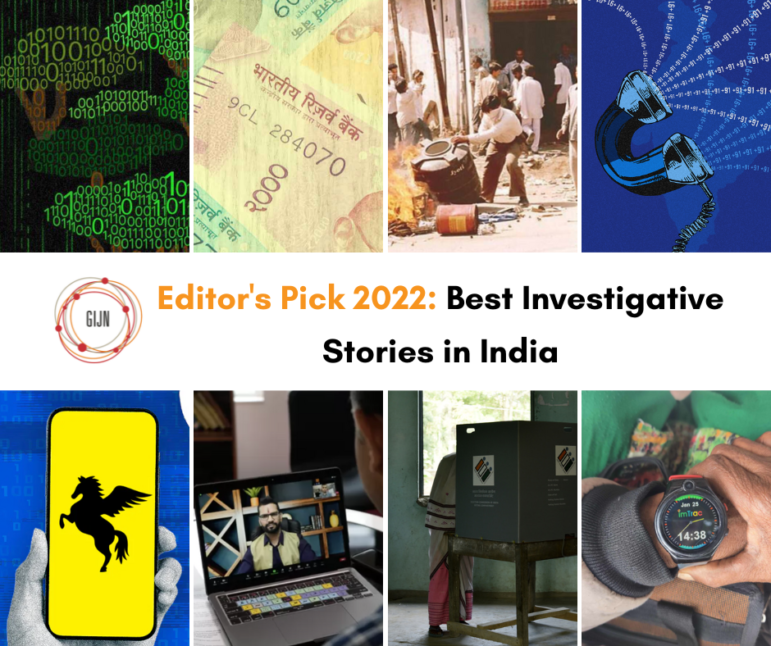 As the COVID-19 pandemic began to recede this year, India enjoyed better news on the public health front, but it was still a troubling year for the media. Journalists were hit with frivolous charges while independent media faced various threats. The surprise hostile takeover of India's leading news channel, NDTV, by the Adani Group and the jailing of Alt News reporter and fact-checker Mohammed Zubair made for an even more ominous journalism environment.
Operating in the world's most populous democracy, Indian media has long played a key role in strengthening democratic norms. But its role has grown more challenging in a country that saw research institutes and NGOs recently downgrade the nation to a "flawed democracy" or "electoral autocracy." But despite the odds, and government pressure, Indian journalists continue to expose abuses of power. The pressure on media organizations and press freedom — from various SLAPP measures, legal actions from the ruling Bharatiya Janata Party (BJP), and the continued rise of an extremist right wing — has driven citizens to look for alternative spaces to express dissent. In multicultural, multilingual, and multiracial India, a large section of the population values the role of free media. Here are some of the year's major investigative stories from the country.
In 2018, the Indian government introduced a system of funding political parties through electoral bonds, ostensibly to increase transparency and curb the influence of dark money — although critics have pointed out that it actually helps hide donations, and the system is being challenged in the Supreme Court. Recently, it has become an opaque system that seems to benefit the ruling party, the BJP. This investigative story by three journalists from The Reporters' Collective — a GIJN member — relied upon audit reports and dozens of interviews to reveal that just 17 political parties out of 105 registered with the Election Commission obtained funds through electoral bonds. Among these, the ruling BJP ended up with more than two-thirds of the funds — roughly the equivalent of US$500 million — while all the other parties shared the remainder.
In November 2021, Prime Minister Narendra Modi pledged at the COP26 climate change summit that India would achieve "net zero" carbon emissions by 2070 — largely through a massive tree-planting initiative under the ongoing (and generously budgeted) India-wide afforestation program. This investigation by reporter Ishan Kukreti revealed that some of these supposed plantations simply do not exist — the mass tree-planting either never happened or saplings were neglected and allowed to die. As a result, vast sums of public money were wasted. Kukreti found that the Indian government spent around US$7 billion between 2009 and 2020 on these dubious afforestation efforts.
Three reporters — Jugal Purohit, Medhavi Arora, and Seraj Ali — did a painstaking investigation for this story, scouring hundreds of disinformation videos on YouTube. They exposed a network of "influencers" — often associated with Indian right wing and BJP politicians — who target Bollywood stars that come from the minority Muslim community or who have been critical of the Modi government. While making money with YouTube views, ads, paid memberships, and viewer donations, these influencers create and share "hate and false content" about certain Bollywood stars, direct their followers to abuse these high-profile figures online, and promote the content of BJP leaders.
The BBC further reported that, although India is one of YouTube's biggest markets, the company declined to answer questions about how and why channels spreading misinformation are verified by the platform, are permitted to make money, and are recommended to other users.
Meta, previously Facebook, has faced criticism over claims it subverts democracy and helps right-wing authoritarian regimes by allowing incendiary content and hate speech to flourish on its platform. In India, two journalists from The Reporters' Collective — Kumar Sambhav and Nayantara Ranganathan — wrote a series of stories alleging that Facebook gave the ruling party an unfair advantage during the 2019 general election. They analyzed more than 500,000 political ads on Facebook and Instagram — which Meta also owns — to assess the platforms' influence on elections, finding that Facebook "systematically undercut political competition." Working with Al Jazeera, the pair detailed how this bias reportedly included allowing proxy advertisers on the platform (which runs counter to Indian election law and Facebook's own rules); offering unbalanced rates for election ads; and operating an algorithm that favors polarizing political groups.
Top national daily the Indian Express conducted an investigation into allegations that politics is influencing school curricula. In a four-part investigation, reporter Ritika Chopra found that several important landmark events of Indian history have either been deleted or rewritten in textbooks to favor a right-wing perspective — including the 2002 Gujarat riots, the 1975-77 Emergency, and whole chapters on social movements and protests, such as the Dalit Panthers resistance movement against caste discrimination and the Bharatiya Kisan Union's efforts to protect farmers. Chopra compared the national textbook standards with the content in 21 history, political science, and sociology textbooks for students ages 11-18, and found that deletions and revisions consistently favored a right-wing version of history and ideology.
Truecaller, a smartphone app that provides call-blocking and caller ID services to detect and prevent spam calls, is headquartered in Sweden, but India accounts for more than a third of the 5.7 billion unique phone identities in its database. In an investigation for The Caravan, Rachna Khaira found that Truecaller's success in India might be based on the country's inadequate privacy laws. Within India, she wrote, anyone who wants access to Truecaller ID features automatically ends up giving the app their entire phone contact list, so Truecaller's database includes users who did not register and did not consent to having their numbers, information, or metadata identified. Truecaller issued a point-by-point rebuttal to the claims in the Caravan piece, stating among other things that their users' data is protected.
In October 2022, two reporters from the Organized Crime and Corruption Reporting Project (OCCRP), Sharad Vyas and Jurre van Bergen, published an investigation asserting that India's domestic spy agency bought hardware from the Israeli NSO Group that matches Pegasus spyware specifications. Their investigation cited trade data from 2017 showing the hardware shipment to India's Intelligence Bureau. These latest revelations add weight to previous reporting on the issue by OCCRP and The New York Times from earlier this year, which claimed India had plans to acquire Pegasus spyware as early as 2017 as part of a defense deal. The Indian government has not confirmed or denied that it bought Pegasus software and dismissed the reports, calling them a "sensational" attack.
For nonprofit digital magazine Undark, investigative reporters Qadri Inzamam and Haziq Qadri revealed that Dalit sanitation workers in the north Indian city of Chandigarh were digitally tracked by their city government employers via GPS-enabled smartwatches. The municipality mandates that its 4,000 sweepers wear what they call Human Efficiency Tracking Systems, which, in addition to GPS trackers, have a microphone, a SIM for calling workers, and a camera for workers to send photos as proof of attendance. Removing it incurs a fine of a half-day's salary. Inzaman and Qadri write that the surveillance of sanitation workers is now happening in more than a dozen cities, including Indore, Nagpur, Navi Mumbai, Panchkula, Thane, and Mysore. This system raises major questions about sanitation workers' privacy, data protection, and human rights, as well as the treatment of their castes.
Additional Resources
Editor's Pick: 2021's Best Investigative Stories in India
Telling the Stories of Marginalized, Rural Women in India
Tips for Investigating Hate Crimes and Violence When Government Data Sources Fail
---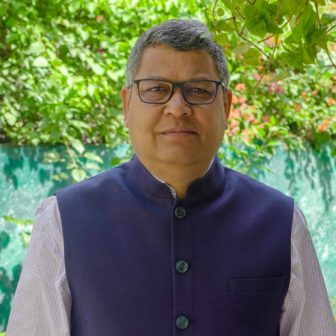 Deepak Tiwari is a senior Indian journalist and former Vice Chancellor of Makhanlal Chaturvedi National University of Journalism and Communication, Bhopal. With over 27 years of experience as reporter, sub-editor, television commentator, media consultant, and managing editor of a media start-up, he is also author of two books on political history of central Indian state of Madhya Pradesh.