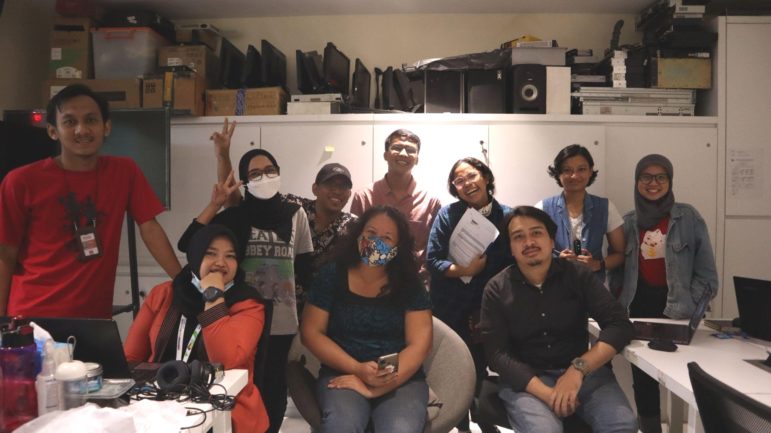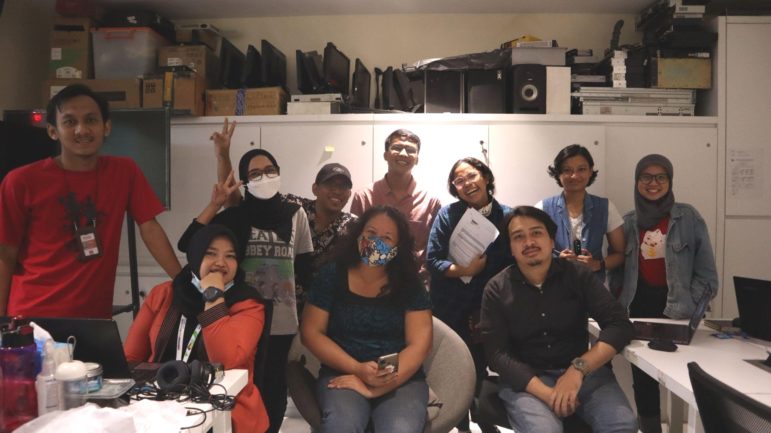 How GIJN Advisory Services Helped Newsrooms in Indonesia and India
Read this article in
Editor's Note: This post is the inaugural version of Inside GIJN, an occasional column that goes behind the scenes to detail our team's efforts at strengthening investigative journalism around the world.
Small-to-medium independent media outlets need plenty of support to survive these days, particularly in smaller markets and under repressive regimes. They often face pressure from powerful political and economic forces. For many, particularly those engaged in watchdog reporting, it can be quite difficult to raise revenue.
Even without political attacks, running an independent, sustainable investigative media outlet is complex. Journalists, moreover, don't always make the best strategic managers. Nor are many small teams able to master the multiplicity of journalistic, digital, and managerial skills required.
GIJN, with its mission to support watchdog journalism around the world, is constantly thinking about new ways to support underfunded or inexperienced investigative outlets. Our Help Desk responded to over 2,500 requests for assistance this past year, ranging from advice on fundraising to tutorials on data journalism and following the money. Our widely used Resource Center offers hundreds of free tip sheets and guides on topics from starting a nonprofit reporting center to security best practices. But all that is not enough.
With the pandemic threatening to erase the hard-won progress by independent media over the past 20 years, in 2021 we launched GIJN Advisory Services, a dynamic program that provides watchdog newsrooms with individually tailored support where they need it most.
As part of the initiative, we have strengthened our Help Desk capacity, adding resources and consultants backed by our partners. Media Defence, TrustLaw, and the Vance Center for International Justice have offered their support on legal issues; the Dart Center their assistance with trauma and stress; the ACOS Alliance for support on journalist safety; and the Media Development Investment Fund their expertise on business and newsroom management.
GIJN Advisory Services also devised the Investigative Journalism Assessment Program (IJ-MAP), which we adapted from the Organizational Mapping Tool used by the Ford Foundation to build capacity at nonprofits. Through IJ-MAP, we can offer a free, in-depth assessment of an organization, and follow up with expert advice from media consultants in priority areas such as investigative reporting, data journalism, revenue development, and digital audience reach.
This one-on-one support to help watchdog organizations strengthen their capacity is desperately needed. Our goal is to do this effectively and responsively, with minimal bureaucracy, and to ensure that the bulk of the funding goes to directly help journalism organizations produce stronger public-interest investigations.
KBR — Indonesia's top radio network, and The Caravan — India's top investigative magazine, were the two pilot projects for GIJN Advisory Services. The outlets were chosen based on a competitive application process we held in Asia. GIJN was able to offer free support to both, thanks to a grant from Porticus. The consulting projects helped them to tackle strategic objectives for which they previously didn't have the time and resources.
Indonesia — KBR
KBR is a multimedia news service, publisher, and network, with its programming rebroadcast by more than 300 radio stations across Indonesia. Its priority was to create an investigative podcast strategy, launched by a high-quality series.
To accomplish that, GIJN brought in a coach to work with KBR: podcast executive Susanne Reber, one of North America's top radio investigative producers. She is creator of the acclaimed podcast series Verified, now in its 4th season, and co-creator and former executive editor of Reveal, the weekly US investigative radio show and podcast.
Reber worked with the KBR editorial team to create a new investigative podcast strategy around a brand called Disclose. Its first production was an impressive six-part series called 'Dipaksa Kawin' (Forced to Marry) on the epidemic of child brides in Indonesia.
The Advisory Services worked closely with the KBR team on numerous efforts: developing an investigative podcast model, training and support on investigative techniques, selecting stories, storytelling, interviewing in teams, audio writing and production, staff allocation and team management, support on marketing and promotion, and partnerships. Collaboration was quickly established within the newsroom, and for the first time, the editorial staff worked closely with the marketing team to promote its investigations — which one KBR staffer called "an amazing journey."
The series drew public acclaim and sparked a national debate on the problem of child marriage in Indonesia. The content to date has reached more than half a million people. In total, 27 local radio stations in 15 provinces across KBR's Indonesian radio network broadcast all six episodes of the series, as well as 47 stations in the Community Radio Network West Java. In addition to the series, more than 40 related products were produced for digital platforms and social media.
The KBR team is rightly proud of its collaboration and outreach on the project, including with women's publications, universities, community and youth groups, NGOS, and influencers prominent in the debate on underage marriage. The comments and feedback from listeners have been substantial and gratifying. And icing on the cake: KBR won the 2022 Indonesian Cyber Media Association (AMSI) Award for the category of "Innovation in Audio and Video Content" for Disclose.
"KBR has been given a great opportunity to craft our own investigative podcast with support from GIJN… It's been a thrilling ride for us," said KBR's editor-in-chief, Citra Dyah Prastuti, whose leadership was instrumental to the project's success. "This project pushes many limits and has created new standards for me professionally and KBR in general… We are creating magical things." GIJN, she added, "really helped us pave our way to the next level!"
The KBR team is now planning the next season of Disclose.
India — The Caravan
The Caravan in India is a monthly magazine and digital publication in English and Hindi that is widely considered the country's leading investigative journal. The Caravan features longform, narrative journalism, with investigations that have exposed numerous scandals in the country, such as the suspicious death of Judge BH Loya and the influence of Hindu ultranationalism on senior officials. The team, led by chief editor Vinod K. Jose, was clear from the start that they wanted to strengthen the magazine's financial basis by improving its membership and subscription services.
We were able to match The Caravan with Premesh Chandran, at the time the CEO of Malaysiakini, who has extensive experience developing membership subscription services. Chandran suggested a number of new ways to meet subscription challenges, build and manage The Caravan's relationship with its readers, and maximize its subscriber base. The overall approach was to find ways to make the stories that the team already produces do more in terms of revenue and donations. He worked with them on market analysis, marketing strategies, staffing needs, and technology options for subscription systems.
Chandran also helped the team start the process of setting up an audience development department, and to define the investment needed in the technical infrastructure and personnel. As a result, The Caravan created and filled the position of audience development editor, whose focus is on improving communication with existing subscribers as well as potential subscribers and donors. The magazine also developed targets for improving subscription numbers, subscriber retention, voluntary contributions, and other revenue.
Jose called the consultations a "great fit" and said that the magazine had gained a "new paradigm for how to build and manage our relationship with readers and subscribers." He went on to say that the consultation process "has had a major impact on how we hope to allocate our resources going forward, and the priority of audience development and the need for a professional subscription management tech service came out of the valuable interactions with Prem."
Next Steps
GIJN has learned much from its experience with these two impressive organizations, and we are working on fine-tuning the Advisory Services program to ensure that it is even more flexible and responsive. We are currently assisting three additional media organizations — nonprofit newsrooms in Indonesia, Nepal, and the Philippines. Looking forward, we hope to expand the program across the Global South.
Despite how tough press conditions are around the world, we have come out of this first round of consulting feeling encouraged. A surprising number of small- and medium-size watchdog journalism organizations and start-ups — both nonprofit and commercial — continue to battle on, successfully producing accountability journalism that benefits citizens and society the world over. There is huge potential for this targeted mentoring and capacity building support.
GIJN Advisory Services Contact: Anne Koch, Program Director (anne.koch@gijn.org)
Additional Resources
GIJN Launches New Advisory Services for Watchdog Media
GIJN Advisory Services' Journalist Security Assessment Tool (JSAT)
From Traditional Journalism to Sustainable Journalism
---

Anne Koch worked as a broadcast journalist and executive for more than 20 years, mostly for the BBC, before becoming a director at anti-corruption NGO Transparency International. Her award-winning career in BBC journalism included service as deputy director of the English World Service, executive editor of the BBC's flagship radio news and current affairs programs and editor of the World Tonight. She has produced or edited over a hundred documentaries and worked as a producer on BBC Radio 4's investigative journalism program File on Four. At TI, she served as director of Europe and Central Asia, overseeing nearly 50 independent chapters.