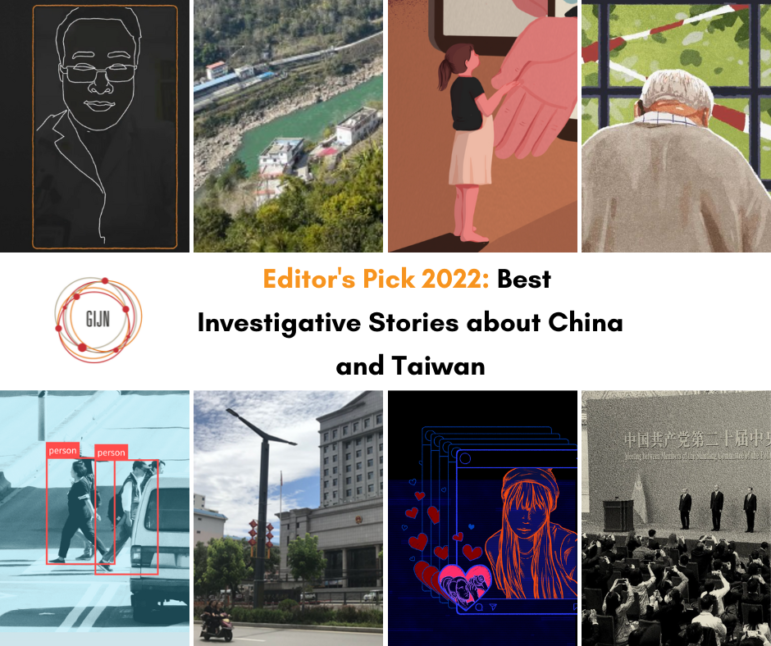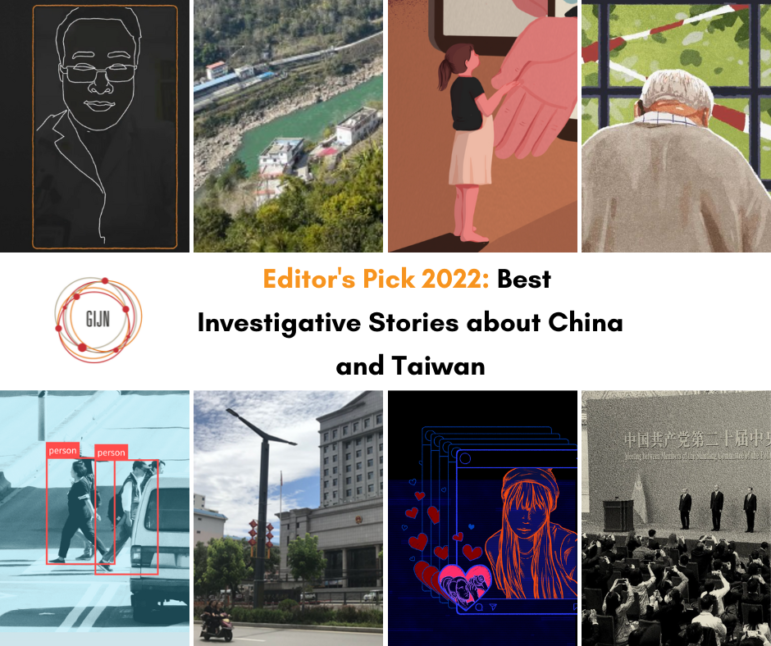 Editor's Pick: 2022's Best Investigative Stories about China and Taiwan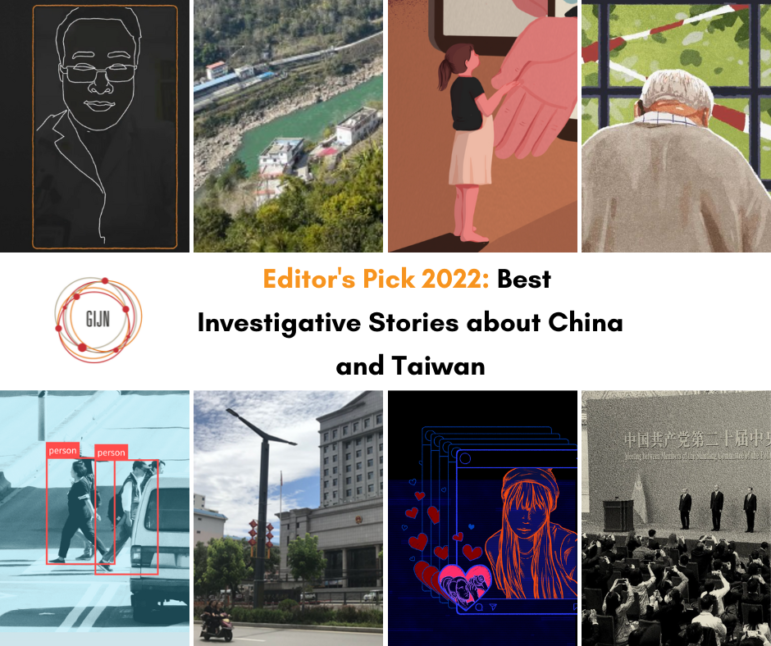 This year's Editor's Pick was more difficult than in previous years. Not, of course, because there was no major news in China in 2022 — quite the contrary. To name just a few events: the three-month strict lockdown in Shanghai, the 20th National Congress of the Communist Party (CCP), and the Urumqi fire and the resulting anti-lockdown protests.
This was, in fact, a very newsworthy year for China, but one in which Chinese journalists, as ever, were hampered in their ability to reflect that reality in their work. With censorship getting more strict, they were unable to cover many sensitive topics — which made selecting these picks all the more challenging.
Fortunately, people are still finding ways to investigate. This includes the increasingly necessary strategy of covering China from the outside. In addition to stories from China, this list includes two investigations from Taiwan, which, thanks to the island's free media environment, were able to dig deeper and be less circumspect than their Chinese counterparts. We are also adding two investigations from Western media, notable for their depth and detail of events in China.
Below, then, are our picks for 2022's best investigations relating to China and Taiwan.
The title of this investigation references "Blind Shaft," a film about a pattern of crime still around in northern China: farmers coaxing other farmers to work in coal mines, and then killing them in "safety accidents" and seeking private settlements with mine owners to get financial compensation. The film was originally produced in 2003 but was banned from cinemas in China until this year, when its underground distribution online unleashed a public outcry.
In the period from 2005 to 2015, a criminal gang killed 12 people and impersonated their families to defraud coal mine owners of nearly US$500,000 equivalent in compensation. The accused were finally convicted in late 2021: five of the 18 defendants were sentenced to death, two to life imprisonment, and the rest to four years in prison.
Sisi was a left-behind child — a common occurrence in China's rural regions when parents work in urban areas. She was sexually abused by her 74-year-old neighbor when she was 11, which led to her giving birth at 12. The perpetrator was caught and sentenced to 12 years in prison for rape, and Sisi was placed into the custody of a children's aid agency in Beijing. However, her ordeal was far from over. In the six years between the ages of 12 and 18, Sisi was subjected to ongoing sexual assaults resulting in multiple pregnancies and abortions. She went on to give birth to two more children.
Esquire Studio reporter Liu Min began writing this story in the fall of 2017, and in the past five years she interviewed Sisi many times and lived with her for a period of time. She also interviewed Sisi's mother, the social worker who rescued Sisi,  and some of the men who assaulted her. Solid interviews and long-term follow-up coverage show the damage sexual assault can have on a young girl, and also reveal the weakness of China's protections against child sexual abuse.
In January 2022, a short viral video of a purportedly mentally-ill mother of eight chained in an outdoor shed provoked outrage among Chinese citizens, prompted a criminal investigation, and brought renewed attention to human trafficking, domestic violence, and treatment of the mentally ill. Official statements did not give convincing answers to the most important questions: Who is she? Is she married to a local villager because she was abducted and effectively sold into slavery?
After seeing an official statement naming the woman as Xiaohuamei, two former investigative journalists, Tiemu and Massa, went to her listed home region of Fugong County, bypassing a blockade to talk with local residents and verify the claim. Soon after it was released, their investigation was deleted from social media platforms Weibo and WeChat, and from other websites, but it still sparked a huge outcry. Under public pressure, the authorities carried out further investigation into the chained woman's situation and the traffickers were jailed.
During the Omicron variant outbreak from late March to early June of this year, people across China were locked in their homes as part of that country's "zero COVID" policy. This was an incredible hardship for many, resulting in massive food shortages, seriously ill people unable to go out for medical treatment, and, ultimately, an untold number of deaths. Being effectively imprisoned homes for long periods of time also led to psychological problems for many people; Depression and anxiety were common, and some even committed suicide, often by jumping off buildings.
Zhengmian Connect, a media outlet that focuses on in-depth stories in China, interviewed 51 elderly and solitary people in Shanghai and asked them basic questions about their lives under lockdown, pulling back the curtain on the real-world impacts of the "zero COVID" policy. This is not a traditional investigative story, but it involved intrepid reporting under very difficult conditions and made a huge impact.
At the end of 2021, a series of sexual photos and videos were circulated on a Facebook group called "Bash." The content was all very similar: nude selfies, posing in the same positions, and filming intimate acts. This was part of a widespread deception campaign, where someone posing as a female photographer lured girls to join private chat rooms with high pay, then secretly recorded intimate photos and videos while chatting.
Mirror Media, a Taiwan news outlet, took six months to unravel the serial fraudulent methods of the alleged perpetrator and how it collaborated with Taiwan's largest and most profitable pay-per-view pornography forum to sell the images and videos for profit. The news site interviewed a number of the nearly 300 victims who were brave enough to come forward and recount their experiences about how they have struggled to survive, recover, and even fight back.
For national security reasons, Taiwan prohibits its public sector from using "Made in China" security and surveillance products. However, some Taiwanese manufacturers have secretly relied upon products made on the mainland by relabeling them as having been made in Taiwan. These so-called rebranded security products have circulated in the local market in large quantities, and some have even entered the government and public sector.
CommonWealth Magazine, a news outlet that focuses on in-depth stories on Taiwan and greater China, uncovered nine key examples of these "Taiwan's skin, China's body" products by disassembling and comparing both hardware and software. The team also interviewed many industry practitioners to uncover the current state of the security surveillance industry in Taiwan.
Dr. Li Wenliang is widely regarded in China as a heroic truth teller. He was among the earliest to warn about the COVID-19 virus and died from it early on during the outbreak, at the age of 34. A government investigation into the circumstances around his death initially concluded that Wuhan Central Hospital had spared no effort to try to save him. But a more complete picture of his medical care and treatment by the authorities has remained elusive.
The New York Times's Visual Investigations team has now filled in some of these gaps — with an exclusive interview with one of Dr. Li's colleagues, internal memos from Wuhan Central Hospital, and Dr. Li's medical records — revealing important new details about his illness and treatment. This investigation was conducted from afar by Chinese journalists living in the United States, and in an increasingly censored China, it is a good example of how to investigate the country from the outside.
Xi Jinping is the most powerful person in China. At China's 20th Communist Party Congress in October, he secured a third term as party chief and may rule the country for the rest of his life. But much of the backstory of how Xi rose to power remains a mystery. The Economist's Sue-Lin Wong uncovers how he ascended to the top and she reviewed the changes in China during his 10 years in power with an eight-part podcast series.
The Prince offers useful ways for journalists to report on such a difficult topic as Xi Jinping. They found people of similar age and experience; professors at the Communist Party's main school and advocates for the China system; and people directly affected by Xi's policies, such as Uyghurs, activists, and whistleblowers fleeing the censorship system.
Additional Resources
Editor's Pick: 2021's Best Investigative Stories from China and Taiwan
6 Tips When Investigations Lead to China
9 Lessons from Chinese Journalists on Covering COVID-19
---
Joey Qi is the editor of GIJN in Chinese. He has over 10 years experience in journalism, including three years in media management. He is one of the founding members of The Initium Media, where he designed the daily news section and built the team