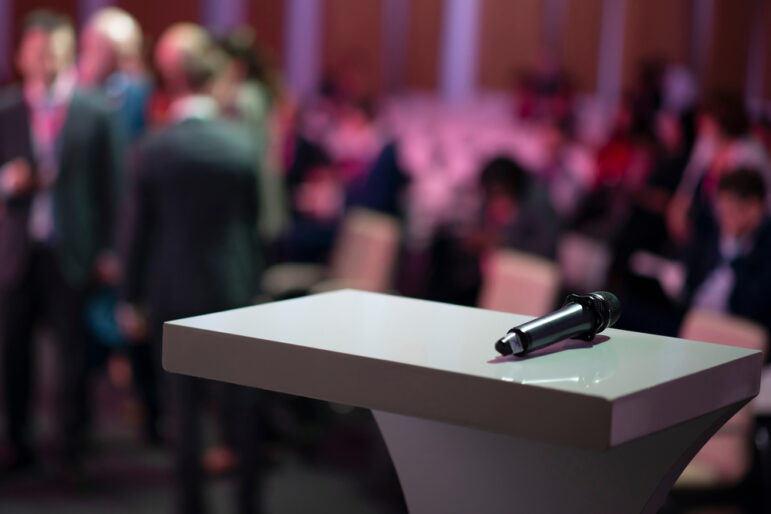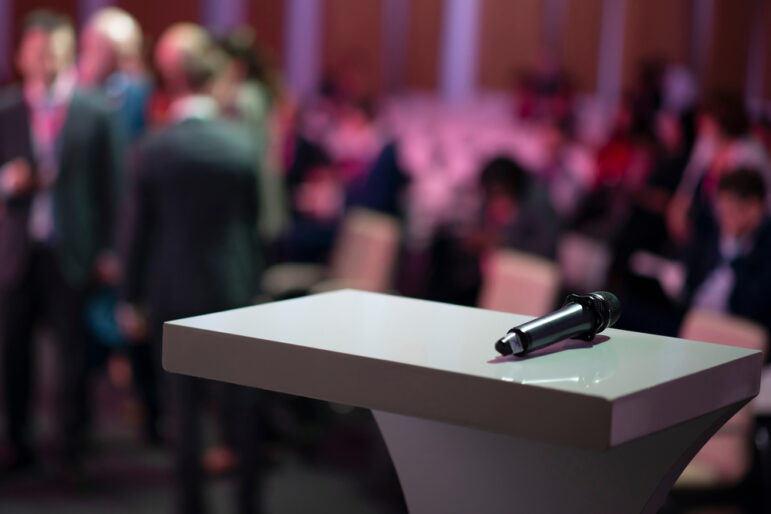 Tips for Getting New or Reluctant Sources to Talk
Read this article in
For every human source who assists investigative journalists, there are dozens of officials, victims, and potential whistleblowers with vital information whom reporters never engage.
In two related panels on the topic at the recent IRE23 conference in Orlando, Florida — the annual watchdog journalism summit hosted by Investigative Reporters and Editors — veteran investigative reporters in the US offered a rich variety of techniques they've used to find unexpected sources or to coax new ones into revealing what they know. These tips included showing a blank notebook to trauma victims, visiting police officers at their side jobs, and even researching escape routes and exits for impromptu interviews of officials who refuse to talk.
However, one common theme that emerged from the panels involved basic steps journalists tend to forget: ensuring that your published work and your existing contacts do much of the persuasion for you in developing new sources. And don't forget that vast, global category of underused sources: introverts.
Finding Sources Who've Never Spoken to Media
Ask old sources for new sources. "At the end of any interview with an existing contact, always ask: 'Is there anyone else you think I should talk with on this topic?'" said Andie Judson, an investigative journalist at ABC10 in Sacramento, California.
Let your published stories do the persuading. "Send a copy of the story you're proud of to the person you wish would have been in your story — even if you think they are wildly out of your league," Judson added.
Consider leaving handwritten notes on cars in government parking lots. Tony Kovaleski, chief investigative reporter at KMGH 7 in Denver, sometimes writes the words "Anything I need to know?" at the top of his business cards and tucks them into car windows in government agency parking lots. "This can really work when you have nobody on the inside," he said.
Carry ice-breaker objects — like a cigarette lighter or extra bottle of water. "Whenever there was a court case, I used to always bring a lighter — because there were outside areas for smoking and lunches, and it's stressful to be involved with court cases, and, hey, they often need to light up," said Jesse Jones, a veteran investigative reporter who now reports on consumer issues for KIRO 7 in Seattle, "An extra bottle of water on a hot day will get you remarkable access."
Visit police at their after-hours jobs. "Cops and firefighters often have second gigs," Jones added. "Find out what they are. The access rules are likely different, and much easier. I had one cop contact who had a winery — you could stop by to chat about merlot. This helps build relationships."
Link with retirees. "Retirees can make connections for you, and have the time to explain what you need to know about systems," Jones added.
Find the "quiet" people. Introverts are already dramatically underrepresented as sources, and people who choose to watch an event or an official from a distance may have newsworthy reasons for keeping their distance. "When I go to a city meeting or crime scene, I don't look at people at the scene — I look for those at the edges," said Jones. "Be observant, and greet the person who bristles or looks uncomfortable when some official is talking.
Author's note: When I approached a couple who looked visibly uncomfortable at a John McCain campaign rally ahead of the 2008 US presidential election, they revealed that the heart belonging to their deceased son — McCain's former bus driver — had been transplanted into a Pennsylvania patient who was a loyal Barack Obama supporter but had vowed to vote for McCain to honor his organ donor. Talking to the "quiet" people can unearth terrific stories.
Tips for Keeping New Sources
KIRO's Jones also shared several tips to nurture relationships with new sources, based on his long experience as an investigative journalist in the US cities of Baltimore, Cincinnati, and Seattle.
Assume your sources never saw your story. "Send links to your stories to your sources, and to people you think might matter to the next story," said Jones. "As reporters, we tend to think everyone is always watching our stories — but they really aren't."
Find out your source's shift schedule. "Your sources' best ability is availability," he explained. "Find out when they're on and off shift, it is vital."
Call potential contacts purely to share something of interest to them — and ask for nothing. "Just check in; don't always seem like you need something," he added. "Find out their hobbies."
Call sources who are briefly mentioned in other media. "If you see a person quoted somewhere else, feel free to call them up, and say 'I liked what you had to say — can you tell me more?'" Jones advised. "For many people, being on TV or in other news media is a life-changing event." Jones noted that "once that seal is broken," these newcomers to the reporting process tend to realize how much more useful knowledge they have to share.
Getting Sensitive Sources to Talk on Camera
Unlike accountability interviews with officials, there is no obligation for sensitive sources — such as victims of sexual abuse or trauma — to share their testimonies with journalists. "They do not owe their stories to us," noted Jenna Bourne, an investigative reporter at WTSP 10 in Tampa Bay, Florida. "You need to conduct these interviews accordingly."
Talk like you are a human being. Don't worry about how professional you may sound on later edits on the documentary or broadcast; think only about the source's testimony, and their comfort. "Ditch your 'reporter voice' completely," advised Bourne, who explained that using small, everyday words, and normal, empathetic responses is far more effective with sensitive sources. "And of course talk to them like they're humans too — don't treat them like a character in your story."
Brief the source on the project. "Tell them why you're looking into this subject, and tell them who has already gone on the record," said Bourne. "Help them understand how their story could make a difference, or help fix a problem — but don't over-promise."
Show them a blank notebook. When talking to traumatized sources, show them the blank front page of your notepad at the outset, to underline that they're in control and the fact that it's not an interrogation. "With a person who was a childhood sexual abuse survivor, I wanted him to know I would base my questions on what he would tell me," explained Bourne. Ismael Estrada, a veteran producer at ABC News, suggested that camera or radio interviewers memorize key questions, and hold no notebook at all. "Just glance at your producer at the end to check you haven't forgotten anything," said Estrada. "It's important to keep your eyes on the subject, and to not be constantly checking your notes."
Dress down. Formal or expensive clothes can alienate many sensitive sources. "Generally, you want to dress down when listening to someone who has gone through something terrible — it is just weird to dress formal in those settings," Bourne added.
Don't have a "big reaction" to big reveals. "If they make a big revelation later in the interview, try not to react emotionally, with an 'Oh my God!' said Bourne. "Continue to be empathetic and chill."
Tips for the Unscheduled, 'Door-Stop' Accountability Interview
Chris Papst, a lead investigative reporter with WBFF 45 in the US state of Maryland, described lessons from a major recent exposé in which his team showed that no student tested "proficient" in mathematics at 23 schools in the city of Baltimore in 2022. His team also showed that the state's education department swiftly redacted the public data about this embarrassing performance after its report — so he had to devise a careful strategy for interviewing the elusive official who hid that data. Papst explained that this involved detailed planning for what was likely to be a very short and possibly hostile accountability interview.
Above all: Know your opening question. "This may be the only question that gets a response before the official flees, so plan the wording, and repeat if necessary," said Papst. "Anticipate the potential response with a clear, fact-based follow-up."
Plan a long interview, just in case. "What if the guy says, 'Ok, let's go sit and discuss this,'" said Papst. "Prepare those questions. And remember to be politely aggressive — using 'Sir' and 'Ma'am' sets the right tone. Don't be too aggressive, because there is the danger that you, as the reporter, could become the story. Avoid that."
Research "escape routes" for the official at the interview site. For TV or documentary media, Papst said that — after identifying the interview site — it is important to pre-research the doorways, parking spaces, and other exits the official may choose, and to position cameras to capture any rapid exits.
Plan pursuit boundaries for your team. "Beforehand, ask 'Are we going to follow him through this door, or down that stairwell? What's the line we shouldn't cross?'" he said. "And make sure everyone on the team knows those boundaries."
See GIJN's tips story on unscheduled interview techniques from IRE22: "How to Land — and 'Nail' — the Accountability Interview."
"Sources are everything, they are the oil in the engine," Jesse Jones said, summing up. "And you need to pass your business cards to everybody — stop holding on to cards like you paid for them."
Additional Resources
Guides to Finding Expert Sources
Tips for Interviewing Victims of Tragedy, Witnesses, and Survivors
---


Rowan Philp is senior reporter for GIJN. Rowan was formerly chief reporter for South Africa's Sunday Times. As a foreign correspondent, he has reported on news, politics, corruption, and conflict from more than two dozen countries around the world.