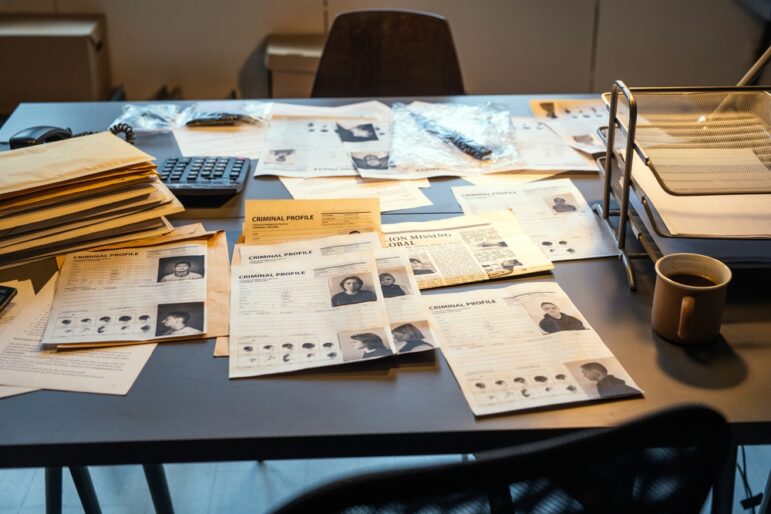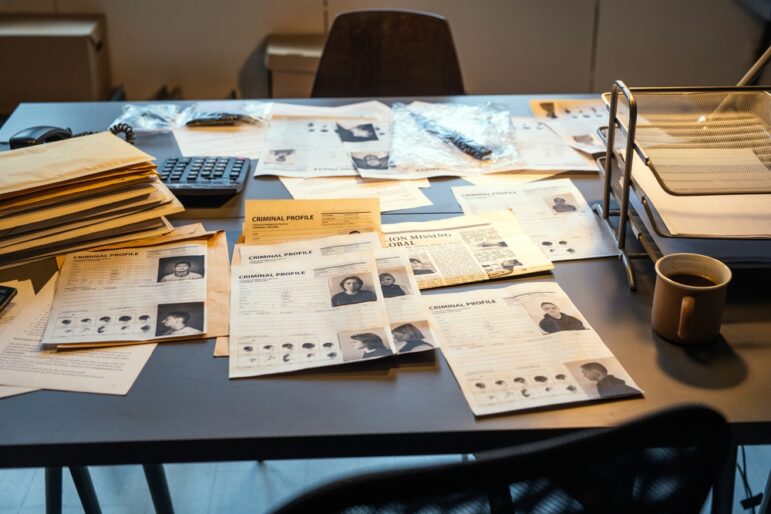 Tips For Backgrounding Unknown Subjects in Time-Critical Situations
Read this article in
Investigative projects are often likened to marathons. But, every now and then, watchdog reporters need to sprint.
In addition to breaking stories, such cases can include: when online evidence of a crime may be taken down by a perpetrator or platform; when a rival newsroom might scoop a project; when a whistleblower might imminently be legally barred or intimidated into silence; when a key source might likely engage with only the first reporter they encounter; and when editors allow beat reporters a few hours to corroborate an investigative pitch — or return to their beat.
Beyond calls to key inside sources, the first move is often to use basic Boolean terms to search for any unfamiliar name that pops up. In a GIJN webinar on "How to Investigate on Social Media," online investigations trainer Henk van Ess explained how — in just 15 minutes — he was able to unearth the details of a Belgian family with an undisclosed name that was killed at their home in a Swiss village. His quick-strike approach included fixing the few known details with quotation marks in Google, searching for the common Belgian prefix surname "Van" for the local town in Facebook, and then finding inside sources by entering extra details from those steps into LinkedIn. [See Henk's new tips for searching LinkedIn, here.]
In a recent IRE23 conference session on "Backgrounding People in an Hour," Michael Biesecker, global investigative reporter for the Associated Press, Brendan McCarthy, an editor who oversees the Quick Strike investigations team at The Boston Globe, and independent investigative reporter Melissa Segura shared tips on how to unearth background facts about little-known people on short notice.
"We've all been in a situation where news breaks, and there's a race against your competitors to find out about a name that's just been mentioned at a press conference, or the police have just leaked," said Biesecker. "There are ways to prioritize the digging steps."
Popular people-search and connections resources include OCCRP's Aleph database, the open source OpenCorporates dashboard, the WhatsMyName app to track social media handles across online services, the Name2Email address prediction tool, and the powerful, paid-for PiPl digital identity search engine.
Quick-Backgrouding Tips from the IRE Panel
Divide biographic topics between reporters, if possible. During the January 6 Capitol riot in the US, a Bellingcat team channeled live social media posts from the incident into a TweetDeck channel, and assigned one reporter to archive Twitter posts, another to capture Facebook livestreams, and a third to download YouTube clips. The panel said the same applies to urgent people profiles. "So maybe I'm doing the personal profile, while Melissa is grabbing the bankruptcy or financial records, and Mike is capturing the nonprofit or military history of the person at the same time," said McCarthy, referring to his co-panelists.
Create a wiki folder in Google Docs. "In a breaking news situation, I immediately create a quick folder — an open Google Doc, or 'scratch pad,' where you dump all your notes," McCarthy explained. "Just throw in all the tidbits you learn in those hours — on divorce, addresses, criminal records, everything. Add a link or note on where each tidbit is from — 'This is from Twitter;' 'This is from the suspect's Instagram account.' It allows your teammates to build a picture that can later be verified, because it's open source to your team."
Begin your search wide, and then focus. "You want to start wide and then winnow down into someone's orbit," said McCarthy. "When you dive into someone's history, you'll often find that one red flag leads to another." Biesecker added that he prefers to work from outside in when tracing a suspect's connections. "Maybe you don't want the mom or dad as your first source, but someone a little more removed like an aunt or an uncle, then work to the center ring of the family," Biesecker explained. "Look for the Facebook friends of the deceased; use their social connections to find sources. Look for former classmates."
Don't discount obvious sources and websites. "Sometimes the most obvious thing is the best place to start," said Segura. "Check the 'about' page on any related website. When the Titanic submersible went missing, one reporter just went to the OceanGate submersible site, and that was the starting point reporters needed to understand why the vessel was in great danger." She added: "Scroll to investor relations sections. These often have transcriptions of calls with investors; they have financial statements. I was working on a story about the efficacy of body cameras, and the information right there told me some features didn't work, and yet they were continuing to push them, and sell them to more municipalities at great cost."
Search the person's name and hometown. "You'd be amazed at how often an uncommon name and small town will give you information on an award in the local paper, or maybe an obituary which will give you their whole family structure," said Biesecker.
In the case of crime, mine their social media accounts immediately. "Especially if they're in the news for allegedly committing a crime or a mass shooting, or are under arrest, look for their social media accounts immediately, because often those will be taken down by the police or the social media platform," Biesecker noted. "Plug their name into Facebook, Twitter, Instagram, LinkedIn."
Be the first to contact the relatives. "Try to get in touch first, because usually they're going to talk to the first reporter who calls them, but not the fifth or sixth," Biesecker explained.
Try to identify and reach former partners or spouses. "I love calling people's exes," Biesecker quipped. "If you want to know the dirt about someone, talk to their ex-spouse or ex-partner, and this should be a priority call. If it was a bad break-up, they may tell you quite a bit, either on or off the record. They can give you the names of the person's best friends, who was at their wedding, who business partners were." Caveat: details from sources like this, who might have obvious conflicts of interest, should be thoroughly verified or fact-checked.
Screenshot early and often. "Do a screengrab of every remotely relevant post in your search, and dump 'em right onto your desktop, or in a file you're created," Biesecker advised. "Don't worry about organizing or digesting it yet — you're in a race against time, so recognize it, grab it, and keep going."
Use open source tools to archive whole web pages that seem important. "The Archive Today tool is a way to archive an entire webpage, and it also has a plug-in on Chrome," said Biesecker. "You could archive someone's entire Twitter page." However, he warned: "The disadvantage is that once you've archived it on that system, it's archived for your competitors as well, so you might sacrifice a competitive advantage." If the person has a personal website or one affiliated with a business they own, Biesecker advised to search the WayBack Machine to view earlier versions of it. "If a social media post has already been taken down, it may still be found there."
Call court clerks — especially in small towns. "It's worth the precious minutes you have to try to get information from court clerks," said McCarthy. "Yes, they'll often say they're 'not at liberty,' but, especially in smaller communities where clerks are less used to dealing with reporters, they want to know what's up. Ask 'Who else should I talk to?'"
Verify that the records you gather actually match the person you're profiling. "You need to lock down that the records you're seeing are for the right person," Biesecker warned. "A lot of people have the same names, even in the same town, or in the same family. The nightmare for any breaking news reporter is to report that someone had a criminal record, and you're reporting the record of a different Tom J. Jones."He added: "If you're able to find a picture of the person — either in a media report or on their social media or maybe a mugshot — make sure those are all matching. If you find where someone works, go to LinkedIn — it's a great resource, because you can then search for people in the same department or company. Try to direct-message co-workers, which goes to their work email, which is a great way to get a response."
Use the legal databases available in your country to find criminal and law suit records. "For instance, in the US, you'll want to use the PACER court database," said Biesecker. "And look for civil lawsuits. Those will show you accusations against the person, and often will reveal disgruntled business partners. You can see that the beef was between them. Corporate or business filings can give you the name of business partners."
Check for military service — and fact-check those claims. "If the person was in the [US] military, usually you can call the Defense Department; the press officer should confirm the branch of service, and usually the dates of service," said Biesecker. "There are often cases of stolen valor – people who have claimed to be Special Forces, but who were really a cook on a ship. You'd be amazed how many times people inflate their military service."
Tips to Be Prepared for Deadline Digging
Develop a list of key off-the-record news contacts who'll respond to your text. Build a list of well-placed sources in core breaking news fields whom you have met in person, such as law enforcement officials, national and local prosecutors, as well as experts in crisis management, aviation, public health, terrorism response, and elections management. These sources may be busy in those first hours after an incident, so ask the key questions to guide your search – a name, the scope of the harm, and an initial assessment ("Was this likely terrorism, or a hate crime?") – in a single off-the-record text message.
Learn how to use alternative and fringe social media. "If the person seems affiliated with a far-right group, you're gonna want to look at alt social networks," said Biesecker. "So, Parler, Telegram, Gab, 8kun, VK, which is the Russian version of Facebook, which is very popular among white supremacists. Try to familiarize yourself with some of these sites ahead of time, and learn the search tools."
Try the LexisNexis Public Records database. With more than 80 billion public records from dozens of countries, including social media accounts, cellphone numbers, and employment and bankruptcy data, the paid-for LexisNexis Public Records system is a potential goldmine. If your newsroom has a subscription, or you can gain access via your academic or major library account, it also offers a vast searchable archive of published media stories around the world. "It will give you the full name of the person, their age, possible mobile numbers, potential relatives and even next door neighbors," said Biesecker. "It will tell you if someone has a bankruptcy or lien, their recent employment history, professional licenses, and much more."
Beforehand, learn the precise legal steps that follow arrests. "Understand how first appearances and arraignments work; how dockets work; what documents are sealed and when they're unsealed," McCarthy added.
Additional Resources
GIJN Toolbox: CrowdTangle, Echosec, and Searching Social Media
Online Research Tools and Investigative Techniques
IRE23: Tips for Investigating Algorithm Harm — and Avoiding AI Hype
---


Rowan Philp is a senior reporter for GIJN. Rowan was formerly chief reporter for South Africa's Sunday Times. As a foreign correspondent, he has reported on news, politics, corruption, and conflict from more than two dozen countries around the world.