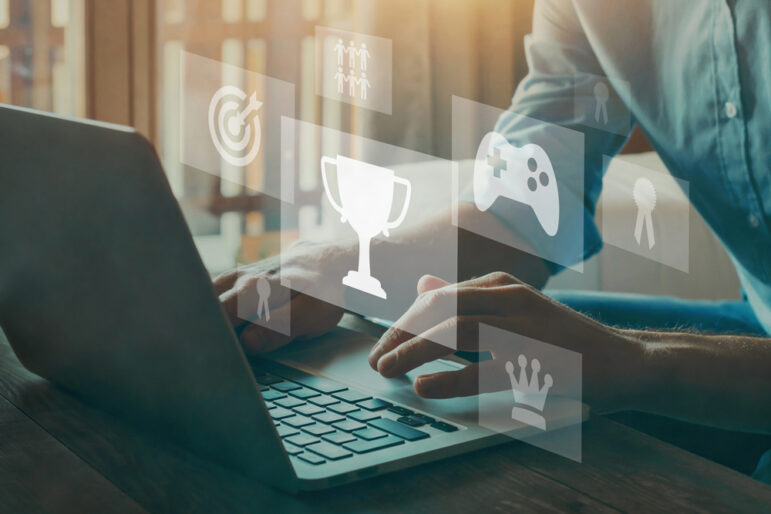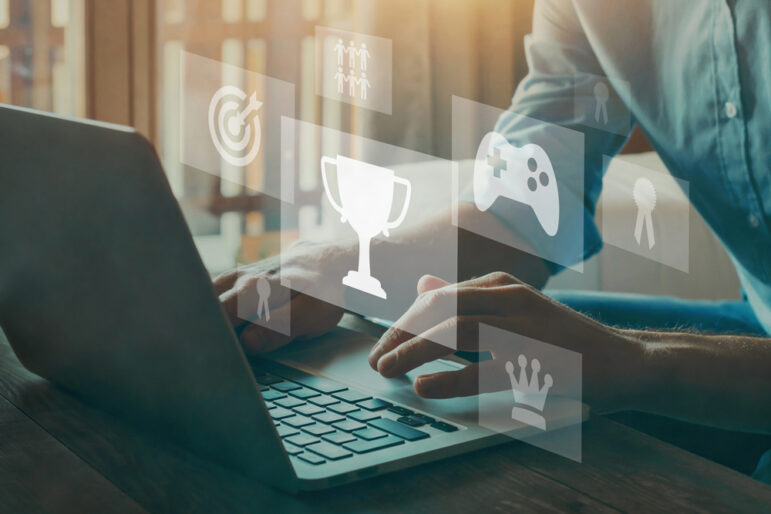 Tips for Gamifying Your Next Investigation
Read this article in
Gaming and the news have a history. From the old-school puzzles and crosswords in daily papers to modern games like Wordle, these news-adjacent games have been used for decades to increase engagement and reach younger audiences. For this same reason, many of our hobbies, shopping habits, and daily activities have now been gamified.
Games also activate empathy, said Anna Thulin, a Swedish journalist who authored a case study on gamification and journalism as part of a newsroom fellowship research project for the London School of Economics. It allows for greater impact on the audience.
"You have more time to share your story. Keep the interest up," explained Thulin. "You always want readers to stay as long as possible."
One of the stories Thulin studied in her report was the award-winning Al Jazeera Pirate Fishing interactive investigation. In it, the reader starts by opening an email asking them to join a journalist investigating illegal trawlers in the waters of Sierra Leone off the coast of West Africa. In examples like this, games can act as an immersive storytelling tactic, placing readers in pursuit of the story, not just as passive observers along for the ride as it unfolds.
"The idea with gamification was to take the investigations to a broader audience, in a more fun and accessible way," Juliana Ruhfus — the documentarian behind the investigation — said in an interview with Thulin.
Here are some tips for getting started with gamification in your newsroom.
Reporting Is Always the Backbone
It's not enough to simply create an entertaining game. The story — and data — behind it has to stand on its own.
The Uber Game by the Financial Times and its accompanying digital feature was one of the most read — and played — stories by the paper the year it was published. The team behind the project put the reader behind the wheel as an Uber driver trying to make a living in the gig economy.
"In the case of the Uber game, the interaction is meant to force you to imagine yourself in that situation and to realize that there are difficult choices to be made," said Robin Kwong, former head of digital delivery at the Financial Times.
"There is this contrast between feeling quite good, as you go through the experience of seeing the money come in, and then, at the end of it realizing that actually there are a lot of costs involved," Kwong explained. Having to decide whether to keep driving to cover costs or go home to help your son with his homework were real-life choices that reporters found drivers contending with — and these informed the game design, he said.
On top of reporting all the essentials for the story, the FT team made sure to collect relevant data like average rides per hour, cost of fuel and cleaning, and average fares per hour to code into the game later, said Kwong.
You Need At Least One Developer
There is no one-size-fits-all approach to gamifying investigative stories. But if it's not done well, your game could end up detracting from the story instead of making it more compelling.
In recent years, a number of open source tools have lowered the barrier to entry for journalists to integrate games into their digital stories. Tools like Twine and Newsgamer are great starters for scripting and design, but require some customization to work. For this, Kwong recommends partnering with at least one developer familiar with your content management system.
"You probably will need someone with a bit of coding experience, especially because of some of the tools, you might want to adjust them. You can't just use them out of the box," he warned.
Depending on the complexity, illustrations, and structure of the gameplay, you might need more skilled coders and developers to make sure it can run smoothly on your website. "You probably want to use your own style and then figure out how it integrates with your content management system," Kwong added.
Choose One Element to Gamify, and Build Accordingly
The most effective way to incorporate gaming into your reporting is to choose one message or theme that is central to the story's narrative, and explain it in more detail through gamification.
This more focused approach also helps prevent the gamification aspect from spiraling out of control. Though the Al Jazeera pirate fishing game was fairly simple — the game didn't have multiple, different outcomes — it still took nearly 10 months to execute from idea to publication.
For the Al Jazeera exposé, that central element was finding the illegal fishing boats. For the Uber story, it was understanding the personal and economic dilemmas facing drivers.
"The game could be used to pique people's interests or to just highlight or showcase one specific aspect of something that you found in your investigation," said Kwong.
"Keep it as small and as simple a thing as possible," he added, "because it's always going to become way more complicated than you thought it was when you first started."
Case Studies
Interactive investigations are being recognized more than ever for combining hard-hitting journalism and innovative audience engagement. In 2018, ProPublica, WNYC, and Playmatics teamed up to publish The Waiting Game, a story that takes readers on the often brutal migrant journey to the US and the uncertainty that follows once they arrive as an asylum-seeker.
"In this particular case, we were thinking: 'What if what we're actually giving people is the experience… of needing to wait as long as people in the system actually need to wait?" said Sisi Wei in an interview with GIJN contributor Patrick Strohecker.
Another decorated interactive investigation came from Colombia's Cuestión Pública. Its investigation, Game of Votes, recently won a Sigma Award for putting Colombian voters in a medieval universe where they could explore how present-day political families seize and hold on to power in the country ahead of its 2022 parliamentary elections.
Key Takeaways
Thulin, the author of the LSE study, offered numerous recommendations for newsrooms contemplating the use of games to enhance their reporting. Among them are transparency, simplicity, collaboration, and "testing, testing, testing." Gamified stories also bring with them some risks, she cautioned, including ethical and accessibility as well as branding concerns.
"Whether it's a news game or gamified elements on your site, it will reflect on you as a company — from format and content, down to the colors you use and the shape of buttons," Thulin noted. So, in the end, investigative journalists should follow the same calculus for including other media elements into their stories. "Ask yourselves if it adds value somehow. Just saying, 'How should we attract young readers? Let's do some gamification.' No, I don't think that works," she said.
Additional Resources
Honoring the Best in Data Journalism: Winners of the 2023 Sigma Awards
How ProPublica Used a Game to Tell Stories of Five Immigrants Seeking Asylum
---

Katarina Sabados is a Vancouver-based multimedia journalist currently covering supply chains at the Global Reporting Centre. Her reporting and research has appeared in NBC News, Canada's National Observer, The Tyee, The Toronto Star, and OCCRP.