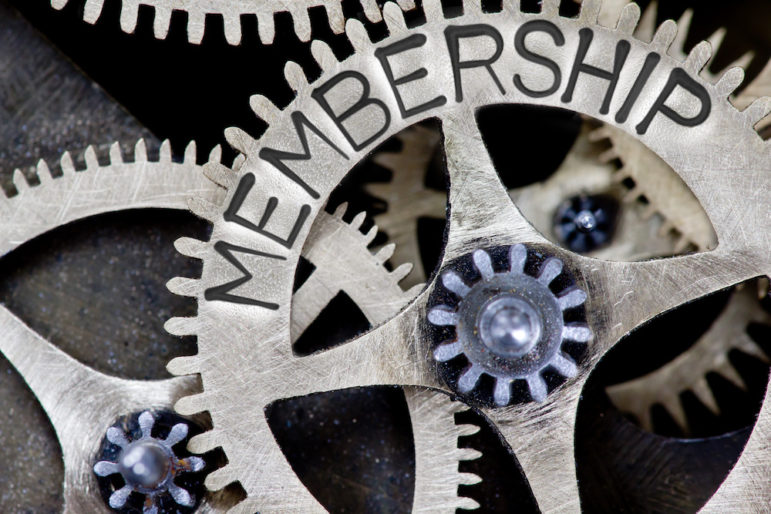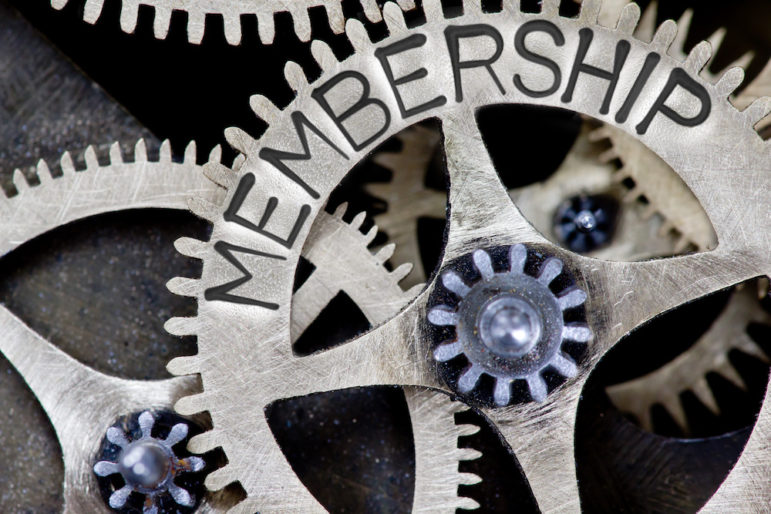 As coronavirus sweeps through communities around the world, the Membership Puzzle Project has shared examples from around the world of how newsrooms have quickly adapted pillars of their membership programs and memberful routines to respond to the realities of this crisis. They can be grouped into four topics (click on the bullet point to jump to that section):
This is a real-time research project, and we're here to study and share the developing practice of membership in news. If you want to share something your news organization has tried, or you have questions you'd like our help exploring, send a note at ideas@membershippuzzle.org.
Making Membership Appeals
For newsrooms with an audience revenue stream, this moment presents a conundrum: How can you ask for reader support while also acknowledging the extreme economic uncertainty many audience members now face?
US-based News Revenue Hub has spent the last couple weeks helping its clients overhaul its membership campaigns to reflect the reality of the moment. Their topline advice: If your newsroom is providing a true service to your community at this moment, there are appropriate ways to ask for support. If you're not covering the crisis, whether because of staff limitations or because it's out of scope, it's probably best to skip your scheduled membership appeal.
"I think it's important not to appear opportunistic in this moment after we've worked so hard to build audience trust," CEO Mary Walter-Brown told us.
In the early days of the crisis, News Revenue Hub recommended three-day sprint campaigns for membership appeals. Now their clients are shifting into more of an ongoing campaign mode, with calls to action woven into all content and products (such as newsletters). Some have opted for putting the appeals at the top of their newsletters, while others have sent standalone e-mails.
Some other advice they gave to clients:
Be as specific as you can about why you need audience members' support in this moment
Consider surveying your readers about their information needs so that the information you provide can be as helpful as possible
Be cognizant of the opportunities offered by the traffic spikes many organizations are experiencing right now
You can find the rest of the guidance, including examples of strong appeals and a traffic spike checklist, here. They're continually updating it, so if this is something on your mind, keep checking back.
Those organizations who have found the right balance – between asking for support, sharing their struggles (without turning their readers into their therapists), and showing empathy for their audience members' hardships – have seen returns.
In Spain, El Diario's membership program grew from 36,000 on March 21 to 45,000 on March 31, even as they increased their annual membership fee from 60 euros to 80 euros. According to Maria Ramirez, their director of strategy, 2,000 members opted to increase their annual payment to more than 100 euros. This growth happened as El Diario faced a rapid decline in advertising. They were transparent with their readers about this, detailing revenue losses, cuts they made to the salaries of top editors, and other budgetary adjustments.
(The Daily Maverick in South Africa, which has a "pay-what-you-want" model, similarly wrote to members detailing their upcoming financial hardship and asking them to consider increasing their contribution if they were able. According to membership director Francesca Beighton, 153 people increased their contribution within 24 hours of the ask.)
Because this is also happening against the backdrop of economic strain for their readers, El Diario offered an option to give a one-time donation, something many newly engaged readers asked for, and gave existing members the option to stay with the current price of 60 euros if they couldn't afford the increase. As of April 6, they're also offering members the option of suspending their monthly payments without losing the benefits of membership. Because many in Spain are losing their jobs, at least temporarily, it "seemed like the right thing to do," Ramirez said.
In Argentina, Red/Acción was coming up on the end of an underwritten membership period for a couple hundred of their members as coronavirus arrived in Buenos Aires. They chose to extend the free membership for two more months without additional support from the underwriters, knowing that now was not the time to make a financial ask or break off a relationship.
Most of the journalism produced by German news organization Krautreporter is typically member-only. But when coronavirus reached Germany, the team decided to keep that work outside their paywall. Founder Sebastian Esser said in a presentation at Splice Low-Res (more on that below) that they haven't yet seen unusually high membership growth, despite record readership. While Steady, the membership platform founded and used by Krautreporter, saw 14% membership growth across its clients, Krautreporter saw only 3% membership growth in March.
They realized that all those first-time readers coming to Krautreporter for their coronavirus coverage had no idea what it meant to be a member-driven publication, or how to support one. Krautreporter is now focusing on reader education now in hopes of converting more of those first-time readers.
"They know what a paywall is and they know what ad-driven media is," Esser said. "[But] they didn't even know there was an option to pay if they wanted to."
Their focus on contextual reporting made them a prime candidate for being saved on Pocket so that readers could return to their explanatory pieces. They were saved so many times that they became a recommended source there, driving even more new readers.
"We thought of ourselves for a long time as a medium you would read on top of your daily newspaper… It turns out that's wrong," Esser said at Splice Low-Res. "We are the first medium people turn to when something happens that they don't know how to handle."
Solution Set shared that the Philadelphia Inquirer adapted its marketing message for the moment, launching an "All Facts. No Panic" campaign as it dropped its metered paywall on all coronavirus coverage. They saw a 51% increase in the number of new subscriptions over a given week, and encouraged donations to the Inquirer Investigative News Fund for those not interested in initiating a subscription at this time.
Having settled on a strategy for asking for support, some newsrooms are turning their attention to how to build loyalty among those new subscribers and donors. When the community begins to move out of emergency mode, the Inquirer will face the challenge of keeping this segment of subscribers. A second round of onboarding will be key as coverage begins to tilt back toward their typical mix of stories.
Many newsrooms are reporting record numbers of new subscribers and members – or at the very least, record numbers of new visitors. It's important to think about how you're introducing yourself to them: what are you about normally, and how is that reflected in your approach to covering coronavirus? How is coronavirus affecting your work, and how can they support you and your community?
Note: We encourage news organizations to think carefully whether they're asking people to become subscribers, donors, or members. All three audience revenue models have merits, but each denotes a different kind of relationship between the news organization and its audience members. Using them interchangeably can confuse readers and potentially create expectations you can't meet.
Turning In-person Events into Online Events
Many of the organizations we work with have developed strong bonds with their community members by spending time with them face-to-face. Coronavirus's rapid spread swiftly eliminated that pathway, and those organizations are now wondering what it will take to recreate in-person experiences online.
Splice Newsroom, a digital media consultancy based in Singapore, has been thinking about how to recreate the camaraderie of a conference online since they had to postpone their annual conference (it was scheduled to be held Feb. 18- 20 in Thailand, and will now be held there Sept. 22- 24.)
On March 24 they gave it a go when they hosted Splice Low-Res – an online media festival that featured a series of 30-minute discussions with newsrooms in Asia and Europe about what they've been working on. (You can find all those talks on their YouTube channel.)
After assessing the event, they shared what they learned about bringing events online. "It's not about the tech; that's the easy part. You need to know what you want to get out of your online event," they wrote. Their tips include determining the essential vs nice-to-have "jobs to be done" and what software they used to make it happen.
Outride.rs co-founder Jakub Gornicki co-hosted Splice Low-Res, and used these learnings to bring their own in-person event online.
In early March, Warsaw-based Outride.rs realized that a) they were unlikely to be able to hold their big annual festival in June 2020 as planned, b) this was going to be a very tough moment to launch their membership program (which they planned to launch in March), and c) they needed to find a way to respond to the crisis quickly, even though they don't typically "do" breaking news.
They realized they needed to find a way to bring their community together online, and got to work on a beta. For two hours every night from March 19 to March 24, Outride.rs convened discussions and presentations, each led by one of 20+ volunteer speakers.
They used these short "festivals" to test out different equipment and techniques for convening people online, and used their learnings to design the real thing: Outride.rs Festival, which took place April 2- 3 on YouTube Live and Facebook Live. The event, centered on the theme of "Home," featured 15 speakers from around the world, many of whom Outride.rs couldn't have afforded to fly in for an in-person event to begin with.
They detailed their whole process, including how they stoked FOMO via Instagram (see examples below), how they hosted an "after party," and how they helped speakers adapt to the opportunities and challenges of presenting online.
Gornicki's advice includes:
Think in hours, not days, when planning schedules for digital events.
Don't go for television-quality standards if you want it to have an approachable, community feel.
If you have to choose, focus on audio quality over video quality. People will stick around through grainy video, but not through choppy sound.
The post also includes a rundown of the hardware and software they used – and what worked and didn't work for their purposes. (Want to dig in even further? Outride.rs hosted a webinar on online events on April 15th which was uploaded to Outriders Mixer.)
Events have been a pillar of Maverick Insiders, Daily Maverick's membership program, since its inception in August 2018 – both as a way to connect with members, and as a way to bring in advertising revenue (most events have sponsors). So the team had to think fast when South Africa began implementing some of the strictest movement restrictions in the world.
On March 23, they sent out a survey to their 10,000 members asking for their "burning" questions about the lockdown, followed by another survey about the impact small and medium-sized businesses were already experiencing.
They used that feedback to design a three-part webinar series (one of which would offer advice on navigating the economic hardship caused by coronavirus), then pitched a local bank on sponsoring the series. They held the first webinar – a conversation with one of their business reporters, the CEO of South Africa's Small Business Institute, and the sponsoring banks deputy CEO of Business Banking – on April 1.
In just two days, they received 1,093 registrations, with 805 tuning in with an average view time of 30 minutes, according to CEO Styli Charalambous. While Daily Maverick has been experimenting with webinars for a couple months now, this was their first time seeking sponsorship for a webinar. The initial success has sparked interest from other advertisers.
You don't have to be webinar experts to pull this kind of thing off. The Richland Source in Mansfield, Ohio, recently began hosting webinars on Crowdcast.io, something they had never done before. Jay Allred, president of Source Media Group, tweeted this advice for other newsrooms after their first webinars: "Good, solid 'B' work delivered consistently and in a trustworthy manner gets the job done. It also sets the table for A+ work later. When we're done with this series, we will be webinar ninjas." (His thread is full of excellent advice on moving in-person events online, and the opportunities offered by the format, particularly for small local newsrooms.)
Acting as Community Connectors
Membership is built on a sense of community, which has become an acute need during social distancing. Coral founder Andrew Losowsky presented to our Membership in News Fund partners in late March on how to adapt community engagement to this moment. That presentation has since been packaged into a guide on Coral's site.
Losowsky writes: "In a crisis, there are two types of people: people who need help, and people who want to help. These are the same people at different moments in time, based on their current situation. Members of your community have core needs right now. These include:
People want information.
People want to feel less alone.
People want to feel useful.
People want to process, to feel and to be witnessed feeling.
People want material help.
As for deciding what role your news organization can play, Losowsky had a couple points of advice:
Find your purpose in this moment by returning to your core mission. Ask yourself and your team what you typically offer that is different from anywhere else, and how that can be adapted for this moment.
Design for now, not sustainability, nor scale. Whatever you decide on should take not more than a week to build. As much as possible, use the tools you already have to convene people quickly and easily.
A strong example comes from DoR (Decat o Revista) in Romania. Events have been at the center of DoR's work for years. They're well-known for their live journalism shows, which bring out hundreds of people for each edition, and they also host regular, low-key gatherings in their newsroom. Time in person with their readers is at the core of what they do, so coronavirus forced a hard pivot.
On March 14, they launched a daily "Pandemic Journal," distributed in the form of a daily newsletter. The goal is to help the community "make sense of what's happening" and a typical edition, sketched as a daily magazine, is a mix of predictable elements (such as updates on what's happening in schools) and surprises (such as short "pandemic fictions"). For DoR, moving to daily production was a big change – until now, their newsletters generally went out weekly. It took three days for the Pandemic Journal to go from idea to launch.
The tight-knit team also started keeping a collective journal of the crisis in a public Google Doc, sharing how they were each experiencing it in their homes. Soon after launch, they added a form through which community members could submit their own experiences. Those are continually published on their site.
"We've always been about sharing people's experiences and asking questions about what our journalism should do," Digital Editor Catalina Albeanu said during a presentation at Splice Low-Res. "[The collective journal] is a place where you can come and talk about what you're feeling." (You can read further on how DoR is adapting in their latest post on Medium.)
Advocacy on behalf of readers is a core goal of Scalawag, which launched a "Solidarity over distance" webinar series in mid-March. The goal: leverage Scalawag's ability to convene front line organizers to get community members the information they need to protect themselves in the current climate. Their first, held on March 25, focused on workers' rights.
In addition to the webinar, which anyone could join in order to ask questions in real-time, Scalawag also packaged the conversations into a skimmable collection of information, resources, and tools. Their second webinar, held on April 1, focused on housing security.
The Dallas Morning News had been preparing to launch Experience Dallas after an initial pilot when coronavirus arrived in the US. The program offers reduced renewal rates to existing subscribers on a Dallas Morning News subscription (up to 97% off the renewal price of their subscription) in exchange for user reviews of local food, beverage, and entertainment venues that the paper has already covered.
Once residents were ordered to stay home, Dallas Morning News adapted the program by accepting receipts for donations to local charities, as well as takeout, delivery, and gift cards to any locally owned bars, restaurants, coffee shops, or performance venues.
The goal: to make clear that you can support local businesses by supporting the Dallas Morning News, and vice versa.
Inspired by the Boston Globe's BostonHelps effort, the Dallas Morning News also launched FWD>DFW. The initiative connects those who need help with those who are offering help, in partnership with Texas-based social impact platform Vomo, which already works with dozens of charities. DMN is making the widget they built available to any US newsroom.
Sometimes, people just need a nod that they are still part of a community, even if they aren't seeing each other in-person. The Devil Strip in Akron, Ohio, turned the front page of its quarterly print edition into a coloring page with the message "Akron Together." They encouraged those who grabbed a copy to put it up in one of their street-facing windows.
Leverage Expert Networks
The pandemic is an incredibly complex story, introducing concepts and information that are new to even the most experienced health reporters. Medical professionals have become trusted, direct sources of information for many, as seen in this Wall Street Journal profile of Columbia University department of surgery chair Dr. Craig Smith, whose daily hospital updates are being read by thousands beyond the hospital.
This is a prime opportunity to invite experts to "join the beat."
That's what Página/12 did as coronavirus reached Argentina two weeks ago. The news organization in Buenos Aires already had a robust network of expert contributors among their members that regularly add additional perspectives and information in the comments section of articles.
In mid-March, several scientists among their membership came together with their journalists to analyze the progression of coronavirus in several other countries and provide context to those curves. From there, they offered advice on what Argentinians should be preparing for based on what the scientists were observing elsewhere. This level of analysis would have taken far more time for the journalists to achieve on their own. By inviting these experts to "join the beat," Página/12 expanded the scope and impact of its journalism.
You can explore audience member motivations for contributing to your work, and 25 jobs to be done that you can ask them to do, based on your needs.
Health Analytics Asia launched in July 2019 with the goal of tackling health misinformation across the region – a huge task for a mature newsroom, let alone a brand-new one. They knew that they couldn't do that without enlisting expert help, so First Check was born: a pan-Asian collaborative project that brings together doctors, journalists, and technologists to identify and address medical misinformation.
They held a webinar in collaboration with the International Center for Journalists on how they manage that network and how they've utilized it to cover coronavirus. This is available on their site, along with some key takeaways.
This post was borne out of a slew of questions we've received at Membership Puzzle Project in recent weeks. We're eager to hear and share more on how member-driven newsrooms are adapting their work for these times. If you'd like to tell us more about your own efforts, or ask questions, please e-mail us at ideas@membershippuzzle.org.
---
This post first appeared on the Membership Puzzle Project website and is reproduced here with permission.

Ariel Zirulnick runs the Membership in News Fund at the Membership Puzzle Project. She led The New Tropic, a local media startup that helps Miamians connect to, understand, and explore their city. She was a Nairobi-based freelance foreign correspondent and the Middle East editor at the Christian Science Monitor.