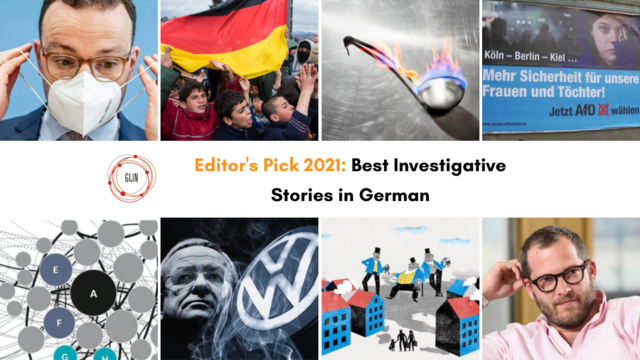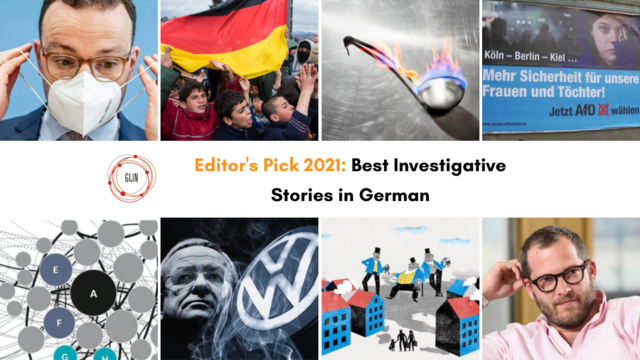 Editor's Pick: 2021's Best Investigative Stories in German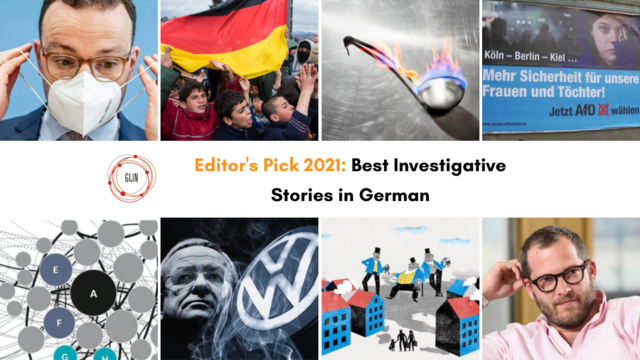 The coronavirus pandemic has affected investigative journalism worldwide, and in 2021, Germany was no exception. Some reporters faced new barriers from organizations using COVID-19 restrictions as a convenient lever to ban journalists from their premises. Others found rapid testing, PCR exams, and video calls had to be woven into the daily routine of being an investigative journalist.
Despite these challenges, 2021 saw a number of remarkable investigations. There were scandals linked to the pandemic, investigations on big money and tax fraud, while others touched on morals and ethics (like the Springer affair, which saw the editor of German tabloid Bild sacked after sexual misconduct claims). Other stories that made our list dug into the European Union, working conditions at top restaurants, migration, and terrorism.
Outlets like Ippen Investigativ and CORRECTIV have been winning recognition for their work and we feature some of their stories below. Others we selected were chosen because of how they dug into some of the most important topics of the year, the way they tackled untold stories, or their use of cross-border collaboration to reveal new narratives. – Anna Poth, GIJN German editor
As the coronavirus ripped through Europe, politicians and health professionals around the globe scrambled to get supplies and protective clothing to healthcare workers on the front lines. In Germany, the government signed one particularly big contract: for a shipment of protective masks from the Swiss company Emix, worth nearly €700 million (roughly US$800 million). A team of reporters from Rechercheverbund NDR, WDR, and newspaper Süddeutsche Zeitung uncovered previously unseen SMS messages between politicians from the then-ruling conservative CDU/CSU party. These messages shed new light on one of the most expensive mask deals of the pandemic in Germany. According to the investigation, broadcast by ARD, the daughter of a high-ranking former CSU politician (who previously worked marketing Bavarian beer and muesli) helped with the mask deal and received a healthy fee as a commission.
This documentary detailed the behind-the-scenes work at innovative investigative nonprofit CORRECTIV, a GIJN member, as its reporters dug into two of Germany's biggest stories of the year. Filmmakers Susanne Binninger and Britt Beyer focused on the site's reporters as they tried to uncover the anonymous financiers of an advertising campaign in support of the right-wing populist party AfD. Other journalists are shown on the trail of tax evaders while working on the CumEx Files, dubbed by the team "the biggest tax heist in history," which reportedly shortchanged governments some €150 billion ($170 billion). The documentary was a collaboration between German broadcaster ZDF and German-French broadcaster Arte, both known for their in-depth storytelling.
One of the biggest media scandals of the year, dubbed the "Springer Affair," focused on accusations of sexual misconduct against media heavyweight Julian Reichelt, who at the time was the editor of German tabloid Bild. This story was reported by Ippen Investigativ – the investigative team at Ippen Media – along with The New York Times. Team member Juliane Löffler spoke with a number of women who worked for Reichelt, and used internal documents and chat messages to build an investigation into the allegations against him. But hours before publication, bosses at Ippen decided to hold the story, prompting the team to publish the exposé in rival Der Spiegel. (The New York Times ran its story as scheduled). The Springer media group – which owns Bild – removed Reichelt from his post soon after. Reichelt denied the allegations against him.
The Ippen Investigativ team received plaudits for its work, including the "Best Journalists" prize from German journalism review Medium Magazin. Publishing the Springer affair investigation against the wishes of Ippen Investigativ's management, the magazine's editors wrote, sent an important signal about freedom of the press and investigative journalism.
The European Union presents itself as a pioneer when it comes to climate protection, and the bloc has been working on a proposal that would ban products linked to deforestation from being marketed in the EU. The automobile industry, however, has a vested interest in making sure these rules will not apply to them: from the rubber used in vehicle tires to the leather that molds seats, car manufacturing often relies on products harvested or collected from areas that were once forested. But according to a draft of the EU law that was leaked to investigative nonprofit CORRECTIV, products that are important for the automotive industry have been excluded from the law. A CORRECTIV team took a hard look at the major lobbying effort by industry groups, and raised troubling questions about whether the EU would bow to pressure from automakers and their allies.
Germany has long been an immigration destination state. But complicated migration policies and a lack of political support can still cause visa delays, leaving thousands of families with year-long waits before being reunited. Visa applications are often rejected and many migrants end up having to go to court in the hope of rejoining their families. The source of the problem, according to this BuzzFeed investigation, is a German judicial process that, instead of streamlining their intake, creates a long and frustrating path. Journalists from three different teams (Ippen Investigativ, FragDenStaat, and Kontraste) spoke to lawyers, victims, refugee organizations, judges, politicians, and NGO staff to piece together this exposé. They attended court hearings, analyzed legal documents, and evaluated statistics on the outcome of the judicial proceedings for several months.
In November 2020, a gunman went on a shooting rampage on the streets of Vienna, Austria, killing four people and injuring 22 at four sites across the city. A policeman eventually killed the assassin, but a number of hours passed before Austrian law enforcement, special forces, and politicians could give any answers about who had carried out the attack, and why. Dossier, a GIJN member based in Vienna, set out to investigate who this man was, why he became a mass killer, how he carried out his plans – and if he had accomplices.
Dossier published its investigation in a special issue of its magazine, after journalists analyzed 7,000 pages of criminal records. The reporters pinpointed how the gunman behind the attack — a 20-year-old – tried to buy a weapon in the nearby Slovakian capital of Bratislava before the shooting, and how the killer had been on the radar of law enforcement, but as a witness rather than an accomplice.
From Lisbon to Prague and from Oslo to Athens, the Swiss investigative outlet (and GIJN member) Reflekt.ch was part of a 15-team collaboration working on Cities for Sale, an investigation into property ownership across Europe. With the support of European media partners that included ORF (Austria) and Mediapart (France), the project revealed how companies have bought up apartments in metropolitan areas across Europe, and how their purchases have driven up rental prices.
And the impact is not just higher rents. The influx of new, corporate buyers is also changing cities. Shops and restaurants have been forced to close while new owners leave spaces vacant instead of lowering rents. Meanwhile, empty buildings have been left to decay.
Much of the data the investigative teams used has traditionally been hard to obtain, so journalists on this project tracked down information from company financial results and the big investors themselves. The project was coordinated by GIJN member Arena for Journalism in Europe, a Denmark-based nonprofit that supports collaborative, cross-border reporting. Read more about the project in English, about the impact on the German capital Berlin, and a German-language overview of the investigation into how Swiss cities are affected.
For a year and a half, journalists Maria Christoph and Nora Voit researched the dark side of German haute cuisine restaurants. In all, they spoke to more than 30 kitchen and wait staff who had been mistreated or exploited and sometimes even subjected to violence. The project was funded with a grant from Netzwerk Recherche, Germany's association of investigative journalists, and published in the weekly newspaper Die Zeit. While working conditions in top restaurants has been a hot topic in recent years, this investigation showed how little has changed. The reporters found victims reporting frequent verbal and even physical abuse, in which staff were pelted with objects or humiliated with insults from their raging bosses. This piece explored how a culture of exploitation inside Germany's high-end culinary world has driven people to the point of collapse, creating a climate of intimidation and physical harassment in some of the country's top restaurants.
In September 2015, US authorities uncovered a vast environmental scandal, finding that the German carmaker Volkswagen had installed special software to falsify official emissions tests. The scam deceived both the authorities and customers for years about the carmaker's diesel emissions. It proved to be a costly mistake: Reuters reports that the scandal has cost the firm — which admitted to the cheating — more than $30 billion. In the US, two of the company's employees have been sentenced to prison. In Germany, however, the investigation has dragged on for years with the criminal process only beginning in 2021. The trial of former VW CEO Martin Winterkorn, who was facing fraud charges, has been delayed. The investigative team at NDR – a regional affiliate of German public broadcaster ARD – dug into the scandal to investigate what really happened and how dozens of engineers turned into criminal suspects. Internal documents and exclusive conversations with those involved gave new insights into the heart of a massive, global scandal.
Additional Reading
Reporter's Guide to Investigating Organized Crime: Money Laundering and Financial Crime
Dossier Retains Independence and Fights Lawsuits with a Membership Model
How They Did It: Gathering Data on Over 5 Million German Companies
---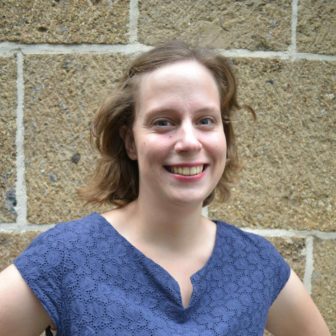 Anna Poth is a German freelance journalist and GIJN's German editor. She focuses on evidence-based medicine and investigative journalism and, as a lecturer at the United Nations University, she teaches international students about storytelling and media rights. In the last three years, she has developed a well-known online project for women journalists in Germany.