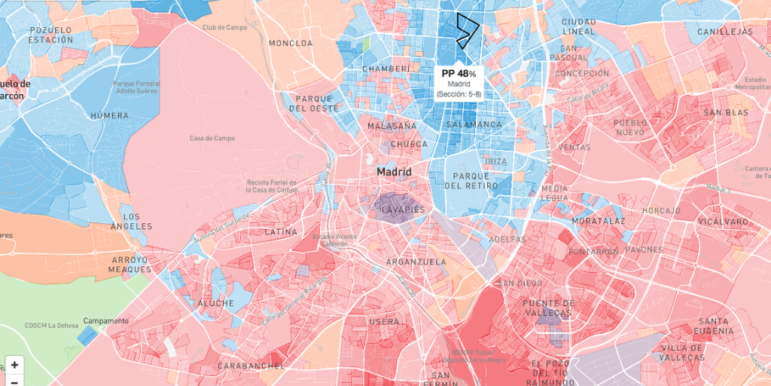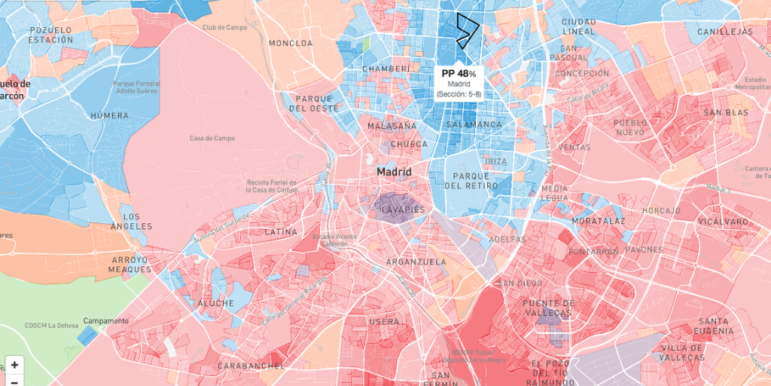 GIJN's Data Journalism Top 10: Luanda Leaks, A Disappeared Lake, Animated Graphics, Data Mapping, NICAR
What's the global data journalism community tweeting about this week? Our NodeXL #ddj mapping from January 13 to 19 finds the International Consortium of Investigative Journalists exposing how Africa's richest woman made her fortune, The Washington Post using satellite imagery to show the disappearance of an entire lake in the Philippines, El País sharing the behind-the-scenes process of their staff's work, and Mike Reilley curating a mega-list of data journalism tools.
Luanda Leaks
Isabel dos Santos, known as Africa's richest woman, claims she made her massive fortune through business acumen, grit, and entrepreneurial spirit. But the Luanda Leaks investigation by the International Consortium of Investigative Journalists, based on more than 715,000 leaked financial and business records, reveals a different story.
Disappeared Lake
The Washington Post used satellite imagery to show the disappearance of an entire lake within the broader Taal volcano in the Philippines. This development is a consequence of the ongoing volcanic eruption there.
Mapping Data Stories
El País is a major Spanish-language daily headquartered in Madrid, Spain, which also focuses on topical issues in Brazil and in other parts of Latin America. Daniele Grasso, a founding member of its data journalism team, gives an inside look at the work the team is doing and the maps they are creating that drove some of their most-read articles last year.
Animated Graphics
Alberto Cairo, Knight Chair in Visual Journalism, also highlighted the innovative work being done by Spain's El País since the paper beefed up its graphics desk. Their latest piece showcases elegant and smooth animated transitions to connect each section of the story to the following one.
https://twitter.com/AlbertoCairo/status/1216054233658580992
Data Journalism Tools
Digital journalism trainer Mike Reilley put together a list of data journalism tools, including tools for chart and infographic making, platforms for mapping and geocoding, technology for finding, scraping and cleaning data, and more. (We were pleased to see he included GIJN's Data Journalism Resource Center on the list.)
https://twitter.com/journtoolbox/status/1218259220635832322
Empty Businesses Costing Taxpayers
Empty businesses cost local governments in the United Kingdom £1 billion (around $1.3 billion) a year in lost taxes, prompting calls — especially from small businesses — for urgent reform of how taxes are applied to local properties. The BBC looks at the areas which have lost the most income to empty units.
https://twitter.com/RozieBreen/status/1217765370355949568
Starting A Data Journalism Career
What does the everyday life of a data journalist look like? And what are the steps you need to take to build your career? Data journalist Laura Aragó shares her advice for young journalists with the European Journalism Centre.
NICAR 2020
The NICAR Conference, the mother of all data journalism events, offers something for everyone, from novices to those on the cutting edge of digital reporting. This year it will be held in New Orleans from March 5 to 8. To attend the conference you must be a current IRE member, but it's easy to join. Registration is open.
Data Workshop in Thailand
A data journalism workshop, organized by The Momentum and five other organizations, will be held every weekend from the end of February to May in Thailand. Submit your application here; 30 people will be selected to receive the free training.
Data Journalism on Social Media
How can data journalists best tell data-driven stories on social media? Deutsche Welle and the European Data Journalism Network are looking at how other media companies do it, and are experimenting with a few different approaches themselves.
https://twitter.com/dmedialab/status/1217801772359659521
---
Thanks again to Marc Smith of Connected Action for gathering the links and graphing them. The Top Ten #ddj list is curated weekly.


Eunice Au is GIJN's program coordinator. Previously, she was a Malaysia correspondent for Singapore's The Straits Times, and a journalist at the New Straits Times. She has also written for The Sun, Malaysian Today, and Madam Chair.
For a look at NodeXL's mapping on #ddj and data journalism on Twitter, check out this map.