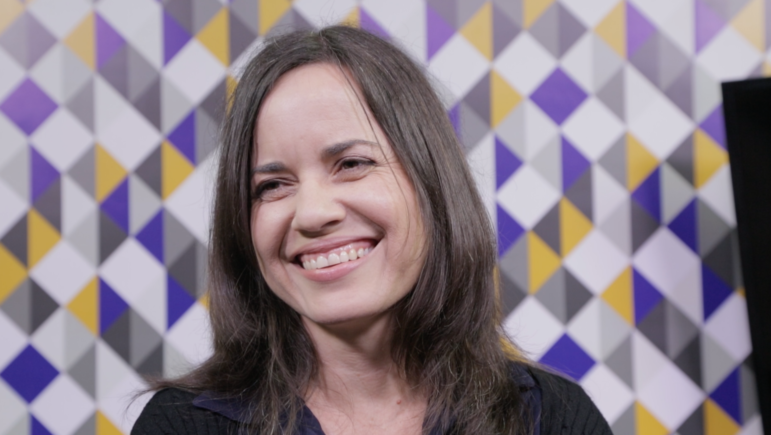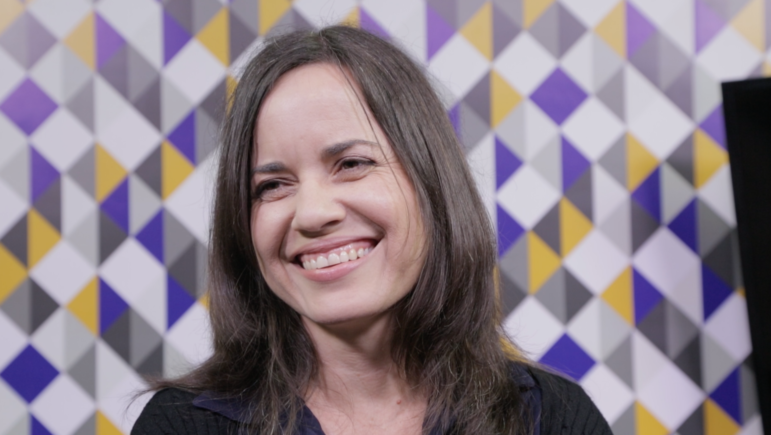 My Favorite Tools: Venezuela's Lisseth Boon on Design and Data Visualization
Read this article in
For GIJN's continuing series on journalists' favorite tools, we spoke with Lisseth Boon, a Caracas, Venezuela-based journalist who coordinates the investigative unit of online site Runrun.es. The media outlet was launched in 2010, when government persecution against journalists and opinion leaders in the South American country intensified. It started out as a blog and today it is a popular news website that publishes investigative pieces exposing corruption in Venezuela.
"Even when my thesis as an undergraduate student was about investigative journalism in Venezuela, it was not until 2004, and after a decade dedicated to covering daily news, that I truly began my career as an investigative journalist," Boon told GIJN. She mentioned that, in 2014, her previous investigative reporting team fell apart, due to censorship and harassment against the press by the Venezuelan government. "The media corporation where I worked was sold to a mysterious group of businessmen and the editorial line changed in favor of the powerful."
That same year Boon started working for Runrun.es. She was hired to start the investigative unit of the media outlet with two veteran journalists: Tamoa Calzadilla and Nathalie Alvaray, reporters whom she admired and had worked with in the past.
Since her arrival at Runrun.es, she has conducted investigations on human rights violations, gold trafficking, illegal mining, and environmental crimes, many of them recognized with national and international awards. Her team has also worked with media platforms both inside and outside of Venezuela such as Consejo de Redacción and Connectas in Colombia, Convoca in Perú, and Mongabay. It has also participated in transnational collaborative projects such as the Panama Papers, Fincen Files, Swiss Connection, Lava Jato (Operation Car Wash), Vigila La Pandemia, and Tierra de Resistencia.
In 2020, a piece that Boon coordinated won Venezuela's top investigative journalism prize, handed out by IPYS Venezuela. Entitled "Canaima: Paradise poisoned by gold", the exposé focused on how gold is illegally extracted from the Canaima National Park and transported to the Caribbean on tourist planes.
Boon is also in charge of investigative projects for the Alianza Rebelde Investiga (ARI), a coalition of three investigative media outlets in Venezuela: Runrun.es, El Pitazo, and TalCual.
Boon's favorite tools include:
"I found out about Cmap tools six years ago and I have never stopped using them," Boon said. "They have helped me a lot to visualize networks, and to weave (and unravel) tangled connections between people, companies and institutions. Cmap is very simple, versatile and easy to use. I recommend it for when you need to identify relationships between many people and you do not know where to start. It works as an initial draft or sketch diagram.
"A disadvantage I see is that it cannot be embedded with code in WordPress. It must be processed through design or infographics to be visually attractive."
Lisseth used this tool in the following investigations:
They Were in Power When Odebrecht Engaged with Public Works in Venezuela
Nepotism in the Office of the Comptroller General
Millions of Dollars in Contracts Given Arbitrarily to a Family in Venezuela
"I use this tool to create flow diagrams that allow me to understand processes and visualize a map of relationships between corporations, institutions and people," Boon explained. "It has a considerable variety of templates and attractive graphic resources that help me distinguish and classify information. Something to take into account is that the free version has limited options. You have to pay as you get more creative."
Lisseth used this tool on the Venezuela FinCEN files investigation. She also used in for this investigation on a potential money laundry scheme from Dubai to Venezuela.
"Kumu is a powerful tool that allows me to handle massive data, create systemic diagrams and create more complex maps of networks," Boon said. "You can build large diagrams manually, step by step, adding content or importing already created databases. It also gives you the option to add photos, logos, graphics, and even videos. The results are very aesthetic and they can be embedded in a webpage with code. In addition, you can choose to work on your projects publicly or privately, as well as alone or in a team. It does require some basic type of training when you are learning to use it."
"At first glance, you might think that this is a design program with standard templates that seems limited and monotonous," Boon explained. "But this is not the case at all. We have used the application for a long time to design visualizations for our Runrun.es investigations, as well as for those with the Alianza Rebelde Investiga. The paid version allows versatile and interactive designs. I really like that you can build teams to work on projects collectively."
Lisseth used this tool in the following investigations:
Canaima: Paradise Poisoned by Gold
Central Bank of Venezuela: The Official Squeezer of Venezuelan Gold
Pdvsa Navigates Through a Sea of Irregularities
Databases
Investigating Air and Sea Routes
"Two tools that have been useful for our investigations related to tracking and monitoring of air and sea routes as well as models, classification and records of aircraft and oil tankers are: Marine Traffic and Flightradar24."
Lisseth and her team used this tool in the following investigations:
More Than 73 Tons of Gold from Venezuela Left on 33 Flights Bound for Dubai and Turkey in 2018
Ships That Carry Venezuelan Oil to Cuba Sail in a Tax Haven
Finally, Boon reflects on the current state of investigative journalism in her country: "Investigative journalism in Venezuela is not exempt from all the difficulties that journalism must overcome in general, although in a pandemic and in the context of the Venezuelan crisis they become more serious. Obstacles such as censorship, lack of access to public information, migration of talented journalists and an oppressive system have not prevented the development of journalistic investigations, quite the contrary."
"In these digital and collaborative times, we keep on investigating through national and transnational alliances with journalists, media and other organizations that allow us to keep working together to amplify our findings beyond our borders."
Additional Reading
GIJN Resources: Data Visualization Tools
Why Dynamic Data Visualization Is Key to Covering Climate Change
Why Journalists Need to Think Like Designers
5 Tools for Professional Looking Infographics for the Non-Designer
---

Andrea Arzaba is a journalist and GIJN's Spanish Editor. As a reporter and media professional, Andrea has dedicated her life to documenting the stories of people in Latin America and Latinx communities in the US. She is an International Women's Media Foundation fellow and part of Transparency International's Young Journalists Program.