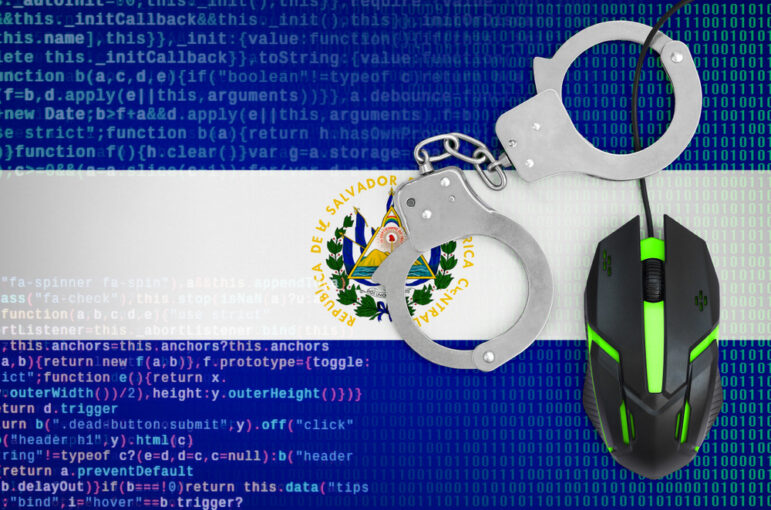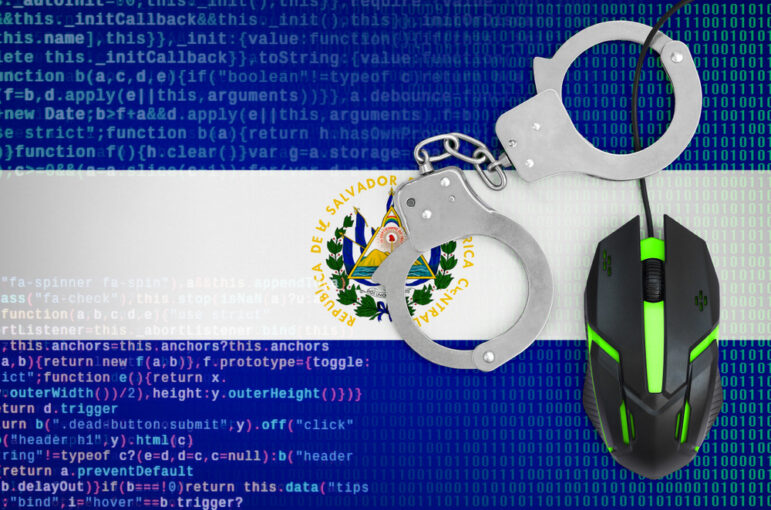 My Favorite Tools: El Salvador's Jimmy Alvarado on Exposing Corruption
Read this article in
For GIJN's continuing series on journalists' favorite tools, we spoke with Jimmy Alvarado, an El Salvador-based investigative reporter who has dedicated his career to exposing corruption. Alvarado works for El Faro, one of the leading journalism organizations in Central America. He is also a GIJN Digital Threats Fellow.
Alvarado says that his experience working at El Faro (from intern to investigative reporter) became the best journalism school he could find. "My teammates and editors taught me how to investigate politics, transparency, corruption, inequality and human rights," he explains. "They motivated me to continue doing journalism and after almost 10 years it shaped my perspective about my role as investigative reporter."
After attending seminars taught by experienced reporters such as Hugo Alconada, Emilia Diaz-Struck, Paul Radu, Sol Lauría, and Carlos Dada, Alvarado learned methodologies to work with data, to follow the money, and to track corporate and financial records. Then he got involved in the Panama Papers project in 2016. Later, he investigated disinformation, propaganda, and budget spending in El Salvador's state media.
"There was a rumor that various presidents in my country had a secret account in the budget and that they did not disclose records on those expenses even when they ended their terms as public officials," he says. "We got book records kept by hand and we could track US$322 million in expenses of three former heads of state (1994-2008). Fundación Gabo highlighted that investigation as one of the most relevant of 2018."
More recently, Alvarado investigated how the Salvadoran government delivered contracts to address the COVID-19 emergency to companies with no experience producing or delivering medical supplies. "Right now I am investigating how the government hired the company of a friend of the president to provide surveillance software and equipment from Israel."
Jimmy Alvarado's favorite reporting aids include the following tools.
"I often use corporate records to profile people. OpenCorporates is a catalog of corporate records from a lot of jurisdictions around the world," Alvarado says. "It points out where you can look for information and one place that often shows up time and again when I am investigating public contracting is Panama. I like the mobile phone app of the public registry of Panama, I think it is easier to use than the one for desktop. The process I follow is: I look for codes of companies in OpenCorporates or other portals and then I look in the browser of the mobile app to locate documents."
"If you cannot locate the jurisdiction of a company, but you have a website, you might want to use Whois. It's a website that keeps some records available of the process of registration," Alvarado explains.
"There was a time when I could not locate the jurisdiction where a company was filed, but I discovered its website. Using Whois, I got the email of someone who might have filled out the website registration," he recalls. "The email was corporate, and it had the name of another company. I could identify by the end of the email [address] the name of a different company and then I looked for it in OpenCorporates. I found it was registered in Panama. In the article of incorporation at the Panama registry, I found the name of the company I was looking for at the beginning, but the directors had modified the name for the one I found in the end of the email. So, I got a match for the records I was looking to obtain. Unfortunately for reporters, companies can now pay to hide that kind of information." (For more detailed background into researching companies and ownership of websites, check out GIJN's Guide to Digital Threats: Digital Infrastructure.)
"This is a great platform to upload documents — and it applies OCR (detect text on images) — then you can browse for specific words," says Alvarado. "This tool also has a library where other users (mostly the community of reporters) share repositories. You can browse for records related to an article you are working on and see if somebody else has uploaded a record related to that search. If you are a reporter and you want to use this platform, you must request pre-validation from the team at Muckrock to have access to the features this tool offers. Muckrock also has another platform — called Muckrock — and it helps you to draft letters to request records using the United States Freedom of Information Act (FOIA)."
"That is the biggest search engine of public records built by OCCRP. The resource is a great place to start looking for documentation for the planning process of your investigative reporting," Alvarado explains.
"If you work with following-the-money methodologies to investigate shell companies or entities abroad, Aleph will be very helpful," he says. "They have repositories built by the community of reporters and it points out where you can find more information. I used this tool to ask for help from reporters of the OCCRP through the Investigative Dashboard. They helped me to track records of real estate investments of a businessman who got million of dollars in food contracts from the government of El Salvador during the COVID-19 pandemic
"EDGAR, which is a portal of the US Securities and Exchange Commission, is a great place to locate financial records of public companies in the US," Alvarado says. "If you are looking for a company in your country that has a parent in the US (like a holding company), there are good odds of getting records in EDGAR. I also like to use Sunbiz and the Miami-Dade property portal where you can track information about companies from Florida and real estate investments: board of director names and addresses. When I was investigating a network of companies hired by the government of El Salvador to implement IT infrastructure and software for its bitcoin policy, I used these sites to track information kept secret by the Salvadoran government."
"If you are in the rush to contact a person before publishing an article, you can use a trial version of RocketReach, or you can use it by Googling a name while adding the URL of RocketReach," Alvarado says. "The platform locates email addresses possibly linked to an individual you are looking to contact. I don't like that you have to create an account to use this tool, so read the privacy terms first. I recommend you use a new email to create an account in this platform and, if you find a match, then you must confirm it is the one you were looking for. After the trial version expires, you must pay to keep using it."
Additional Resources
My Favorite Tools: How Rafael Soares Investigates Police Killings in Rio
My Favorite Tools: Alberto Cairo on Data Visualization
My Favorite Tools: Freelance Journalist Théo Englebert
---

Andrea Arzaba is a journalist and GIJN's Spanish Editor. As a reporter and media professional, she has focused on documenting the stories of people in Latin America and Latinx communities in the US. She is an International Women's Media Foundation fellow and part of Transparency International's Young Journalists Program.