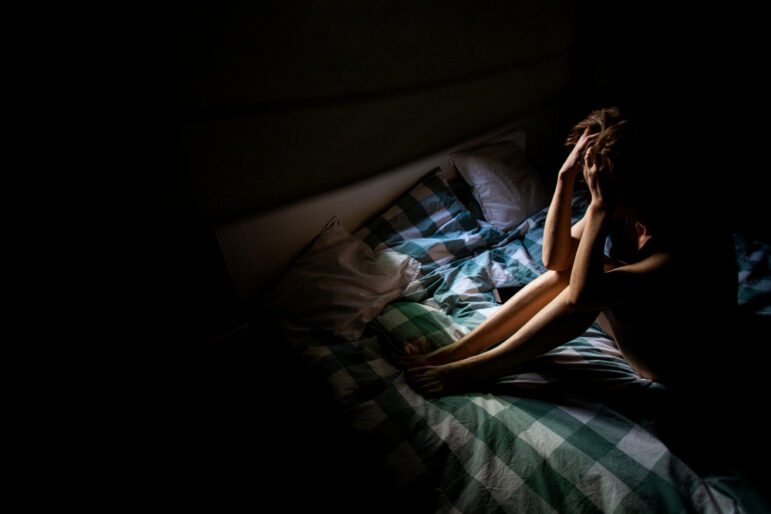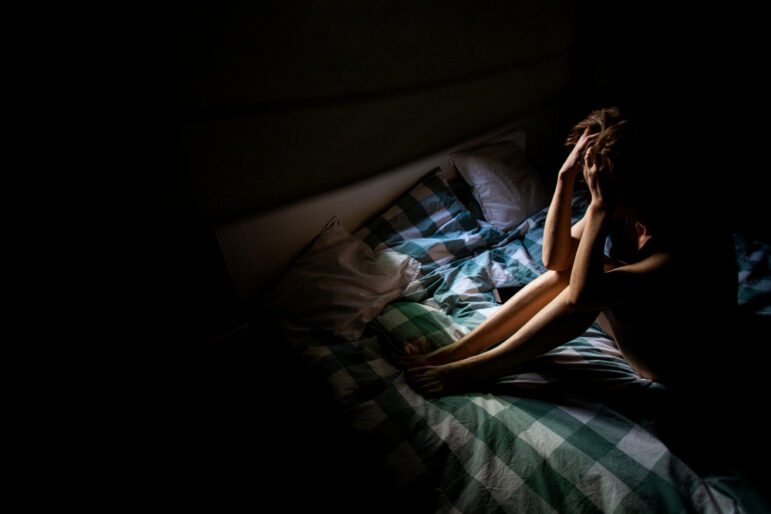 Image: Shutterstock, Melinda Nagy
Lessons Learned from Exposing Child Sex Trafficking Online
Read this article in
A recent blockbuster investigation by the Guardian exposed how Meta's major social platforms, Facebook and Instagram, have been used as a marketplace for child grooming and sex trafficking. The story, from journalists Katie McQue and Mei-Ling McNamara, revealed the hidden exploitation of minors, mostly from black communities, who are lured by child sex traffickers prowling online into selling themselves for sex.
The exposé uses the grim saga of Maya, a 12-year-old girl from Washington, DC, as a window into this criminal underworld transpiring on social media. Her tale started when a man began grooming her through her Instagram page, soliciting naked and compromising photos for money. Soon after, the man began pressuring her into prostitution. Eventually, she ended up in a recovery house after she was briefly kidnapped, violently gang-raped, and then dumped half-naked on the street, where she was discovered by a passerby. Maya's case paints a grim picture of the horrible crimes perpetrated by child sex traffickers and groomers who use coded language on Meta's sites to avoid detection by the platforms' internal content identification technology.
GIJN Arabic editor Majdoleen Hasan interviewed McQue and McNamara to better understand how the team spent two years following this story and to give other journalists advice on similar investigations.
Finding the Story Idea
According to McQue and McNamara, for a story on a complex issue like child sex trafficking, it's better to identify the problem at the start and then explore the entire system over time. In addition to gathering evidence, it is also imperative to look at the legal aspects.
To better understand the topic and figure out if there's a story worth pursuing, try talking to gatekeepers — people who have first-hand experience with the issue and deal with it regularly. McQue traces the origins of this investigation back to a conversation she had with a Boston-based prosecutor, who had noticed a dramatic increase in the number of child sex trafficking cases involving online platforms in some way.
"That's how I got the story," she explains, "just chatting over Zoom and through phone calls to people, who were very generous with their time with me and took me seriously, despite me being like 8,000 miles away, which is incredible of them."
McQue then pitched the story idea to the Guardian, where she'd written for previously. An editor there later linked her up with McNamara so the pair could work together on the project.
Getting the Right Sources and Building Trust
Getting those right sources can make or break your investigation. Therefore, the team recommends that investigative reporters should contact a source only when you have a solid reason to speak to them, have researched their background, and have prepared specific questions in advance.
"Generally, I find that people will talk to you if they think you're genuinely interested in the story, and you're not there for a quick turnaround," says McNamara. She adds that expressing empathy and taking care when interviewing sources who have faced traumatic experiences can help cement the relationship and maintain contact throughout an investigation.
Cooperation and Collaboration
According to the pair, open communication, division of labor, and flexibility were key to their successful collaboration. McQue often gathered information from prosecutors and Meta's former online moderators, while McNamara sought information and materials, like court documents and subpoenas, from advocates, and visited NGOs for face-to-face interviews.
"I think we both find our sources in different ways," McQue explains. She started off by looking at US Department of Justice press releases on child sex trafficking cases and then researching those on the US Courts' database system PACER or by getting local court documents. Then, she had to determine "if they were relevant to what we were looking at, and then contact the prosecutor on those cases. So, it was a multi-step process."
However, their division of work is not cast in stone — the two would sometimes cross into each other's area to find information from different sources and then corroborate their findings.
"Whenever we find out something, we would always be on the phone. Communication is absolutely key. And I think that's something that we did well," McQue says.
McNamara says that absolute commitment to working on the project, having a great interest in the story, and putting in extra effort greatly helps any investigative project. "We were always doing way more than we should have," she acknowledges, "because we were interested in the story."
Sticking with the Story
The two journalists would go out to meet their sources in pre-identified locations and collect the required information through audio recordings, video recordings, email responses, and photographs. The team would also get transcripts used as evidence by the prosecution, press releases, and other court papers, such as a subpoena.
It took the pair a long time to report out this story. They talked to a lot of people, and it soon became clear that this investigation was too complex to boil down to a gotcha moment — a single act of wrongdoing or a single person's failure.
McQue and McNamara did much of their reporting on the ground, and they turned a rental apartment they shared for a few days into a reporting hub. Each day they would return, process their new information and organize it into large spreadsheets with every detail captured. "These spreadsheets were actually critical at the end, for us to be like, Look, we have all this evidence, here's our evidence, here's our documents — all the transcripts," McNamara adds. "We had everything. And so, it was laborious, but necessary."
They also hung large sheets of paper on the wall, where they would sketch spider webs representing the information they already had and what was still missing. Files were shared through Google Docs, but to ensure their sources' safety, confidentiality, and anonymity, communications were confined to platforms with end-to-end encryption to ensure no information was unintentionally leaked.
Bulletproofing
Publishing a long read investigation in the Guardian follows a very rigid structure, requiring the author or authors to divide the work into several chapters and have content fact-checked multiple times for tone, voice, and consistency. And since this investigation involved a highly sensitive topic and examples of possible criminal misconduct by online traffickers, the story vetting process took four months.
McNamara says: "It was very much about being astute in our reporting and being just absolute nails in that. And, that's when we could go to [Meta]."
"You need to get all your ducks in a row," McQue adds, about the right-of-reply process. "But then you also need to give them enough time to comment." (For more best practices on this, read GIJN's tipsheet on the "no surprises" letter.)
When the team did reach out to Meta to share the investigation's dozens of findings, the company acknowledged that human traffickers use its platforms, but insisted that it was taking steps to deal with them. "The exploitation of children is a horrific crime — we don't allow it and we work aggressively to fight it on and off our platforms," a Meta spokesperson said.
In June, after the first story came out, Meta announced it had set up a task force to investigate how its sites were being used in the distribution and sale of child sexual abuse material. The social media giant had already instituted other policies to combat this issue prior to the report, the Guardian noted, "including age verification software that will require users under 18 to provide proof of age through uploading an ID, recording a video selfie, or asking mutual friends on Facebook to confirm their age."
Government officials in the US also began to take notice of this issue. In July 2023, months after the Guardian's initial story, the attorney general for the state of Florida asked Meta CEO Mark Zuckerberg to respond to the "extraordinary" number of cases in which the company's social media platforms were reportedly being used to facilitate human trafficking in that state.
Be Mindful of the Impact on Yourself
Working on any investigation for two years can be stressful, let alone one that deals with traumatic and sometimes disturbing subject matter. McQue is adamant that "treading lightly, to get all the information we need" was the right strategy. But focusing on the issue of child sex trafficking full time for so long wasn't easy.
Additional Resources
Investigating Human Trafficking, an Evil Hidden in Plain Sight
Human Trafficking and Slavery: A Guide to Resource Materials
How They Did It: Investigating the Trafficking of Girls from Nepal to the Gulf
---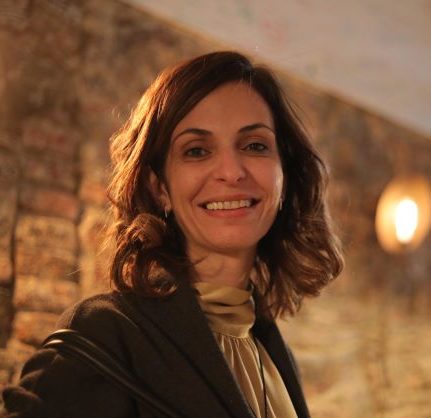 Majdoleen Hasan is a three-time award winning journalist with more than 15 years experience. She has worked with local and international media organizations, including Global Integrity, 100Reporters and the Arab Reporters for Investigative Journalism network. She was the director of an investigative journalism unit in Jordan and was the first Jordanian citizen to file a case against the Jordanian government for denying her the right to access public information according to an access to information law. Hasan has an MA in political science and a BA in journalism.