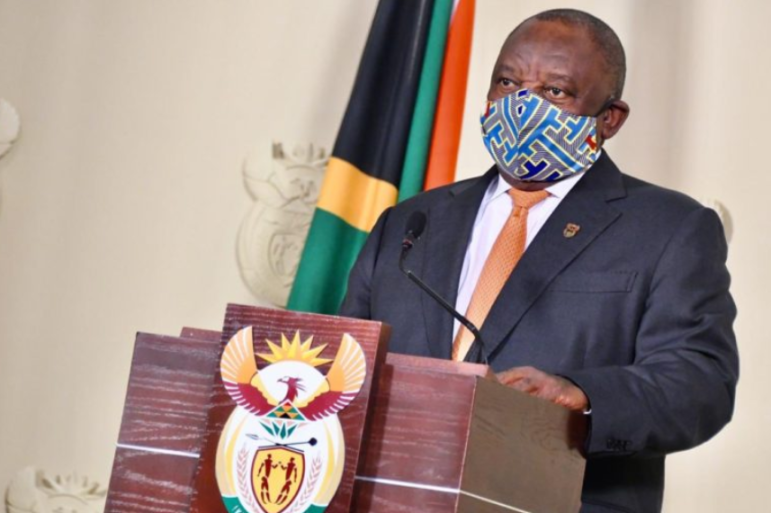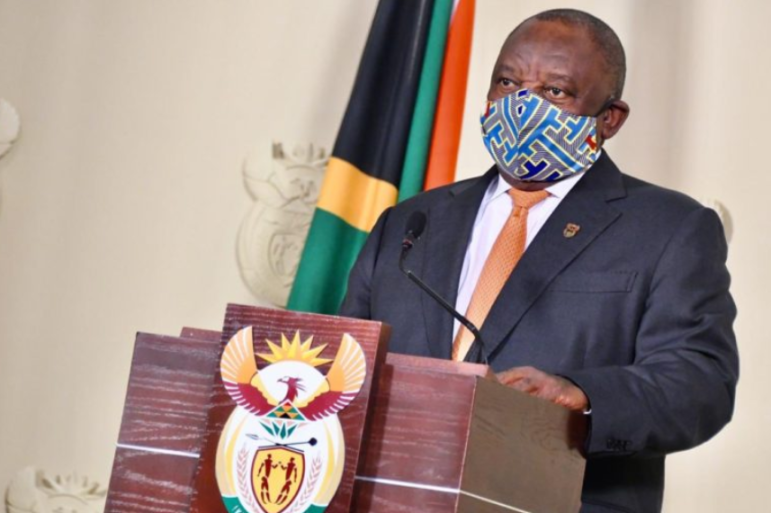 Tips for Investigating COVID-19 in Africa
Read this article in
Africa's investigative journalists are playing a critical role in unpacking the continent's growing coronavirus pandemic, and holding responding governments to account.
Investigative stories have snapped some governments out of their early complacency on COVID-19 preparedness, while recent exposés have helped to prevent misuse of public funds on bogus treatments and scam contractors.
But recent signs of transmission spikes, ominous fatality projections from the World Health Organization (WHO), and worsening unemployment have raised concerns about the impact of the virus on the continent's 55 nations. In May, the WHO also warned of a potentially devastating loop where the virus could impact food security, with food scarcity in turn weakening people's immune systems, and so making the virus more lethal. An added concern is the lack of health resources and widespread poverty across the continent.
With the stakes for the investigative journalism community in Africa high, four panelists shared strategies on how to tackle stories around the pandemic in The Threat to Africa, a GIJN webinar last week attended by 260 journalists from 57 countries.
The core message from the panel was clear: start with your familiar beats, keep your investigations simple, collaborate with peers, lean on scientists, and focus on people, even in hard science and data reporting.
Dayo Aiyetan, executive director of the International Centre for Investigative Reporting (ICIR) in Nigeria, said journalists in his country had a direct impact in mobilizing the government response, after discrediting early claims from the cabinet that "Nigeria is ready for the pandemic."
"The situation improved because of (the coverage)," he said. "On government communications, there was an early signal from journalists that it couldn't be business as usual."  
In the first week of April, ICIR compared the tiny, monthly US$13.64 hazard fee allocated to Nigerian doctors treating COVID-19 patients to the $460 and $825 sums paid to doctors in Sierra Leone and Liberia, respectively, during the 2015 Ebola outbreak. The team also broke down a complex COVID-19 insurance provision for doctors in Ghana to find a current, apples-to-apples comparison figure of $361 in equivalent hazard fees. The story helped to trigger a five-fold increase in hazard pay for some Nigerian doctors just two weeks later, and illustrates the kind of simple, focused approach that Aiyetan said had proved effective early in the pandemic.    
The consensus view from the webinar — the eighth English-language discussion in GIJN's Investigating the Pandemic series — was that African reporters have done well in reacting to government responses in the past two months, especially in debunking stated falsehoods. But many are struggling to identify and nail down accountability stories beyond the daily news agenda.
Peter Mwesige, executive director of the African Centre for Media Excellence, said that transparency and the explicit recognition of uncertainty in stories was essential for covering COVID-19 in Africa, both in terms of public trust and accuracy.
"This is still a developing story; there is uncertainty around figures, and even experts themselves don't agree," he said. "So we must acknowledge the uncertainty in our work, along with the facts we do know."
In April, Mwesige and his team published a Basket of Ideas list comprising scores of potential story angles for journalists in Africa, from impacts on agricultural supply chains to the role of religious figures. He said the list was produced partly so reporters could maximize their existing beats in covering the broader pandemic fallout, and partly to help journalists appreciate the countless consequences the pandemic may bring beyond the field of health.
"As media, we need more understanding of the architecture of response across different countries in Africa," said Mwesige. "And we need to ask the same questions over and over again. And we need to follow the money — was it actually used for the purpose intended?"
Joshua Olufemi, founder of Nigeria's Dataphyte, said that while there were many source and analysis data platforms available to African reporters, their focus needs to remain on people, even as they wade through dense Excel spreadsheets.  
Given expected delays in key digital documents like audits during the pandemic period, he said reporters should look to crowdsourcing efforts on social media and offline data from beat sources to help bridge the documents gap.
Meanwhile, Mia Malan, founder and editor-in-chief of South Africa's Bhekisisa Centre for Health Journalism, shared several specific strategies on health stories, including tips to "trick" audiences into reading or viewing medical science material that they might otherwise avoid.
Malan said narratives and science stories with strong human faces had a better chance of engaging audiences — and that Bhekisisa was also increasingly using video story formats to engage people who might not read the story at all.
An independent media organization known for weaving peer-reviewed evidence together with narrative writing, Bhekisisa has already produced impactful stories on unproven pandemic treatments like the "Madagascar cure," testing backlogs, and interviews with scientists at the leading edge of South Africa's response. They also published an alarming story about a big city mayor who planned to use public funds to buy a "vaccine" that didn't exist.
One of the most powerful early, long-form stories on the hospital response to the pandemic in Africa was reported by the webinar's moderator, Asha Mwilu, special projects editor at Citizen TV in Kenya. Mwilu said she had to self-quarantine for 14 days after reporting from frontline wards in Nairobi.  
Quick tips from the panel:
Start with your normal beat areas and sources when brainstorming pandemic-related investigations — every aspect of life will be affected. Beats such as agriculture, religion, and education are likely either to be under-covered impact areas, or rare access points into major accountability stories.

Follow the money and follow the science in your research, but focus on people in the storytelling. Put a human face on all the characters you can, including scientists, victims, and government officials.

Be transparent with your audience about the uncertainty in data, the things you don't know, and the facts that might be out of date by the time the story is seen.

Avoiding risk doesn't mean you have to sacrifice compelling storytelling. In-depth, narrative stories can be done over the phone or Skype. One Bhekisisa reporter spent more than five hours on the phone with a key source to successfully

illustrate how contact tracing works.

Get into the habit of calling a scientist for questions on scientific concepts. For reliable medical background, use trusted sites such as

the

Mayo Clinic

. For reliable searches on research, use resources such as

PubMed.

Compare your government's response to COVID-19 to its response to

previous epidemics.

Be on the lookout for provinces, states, and cities that might be deliberately suppressing COVID-19 case rates for internal political reasons. But be aware that some reporters have already faced harassment and detention for probing this trend.

Look for impact cascade problems six months down the road, and check whether government departments are doing the same with their planning.

Where official data disclosure might lag or be suppressed during the pandemic, consider crowdsourcing fresh data through social media, or using offline documents.

Look for interviews with patients who have been discharged from hospital and tested negative. They are more likely to be accessible, and candid about their experience, once back at home.

Collaborate with peer news organizations, especially on stories with elements beyond your specialist skill set, or beyond your national borders.
---

Rowan Philp is a reporter for GIJN. Rowan was formerly chief reporter for South Africa's Sunday Times. As a foreign correspondent he has reported on news, politics, corruption, and conflict from more than two dozen countries around the world.