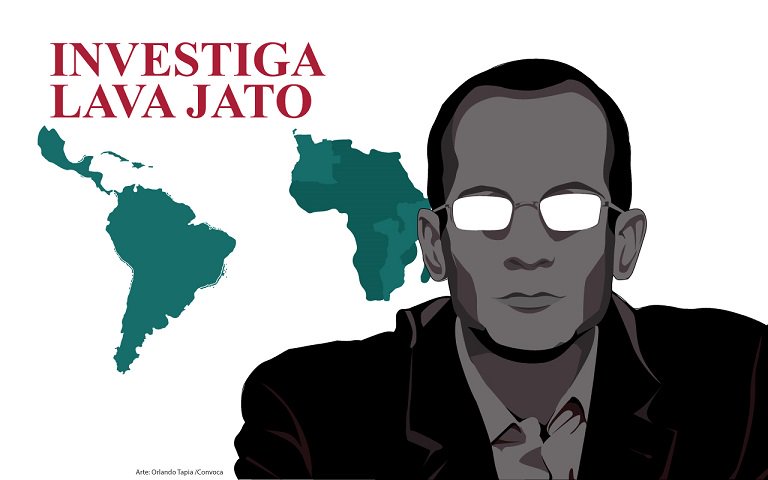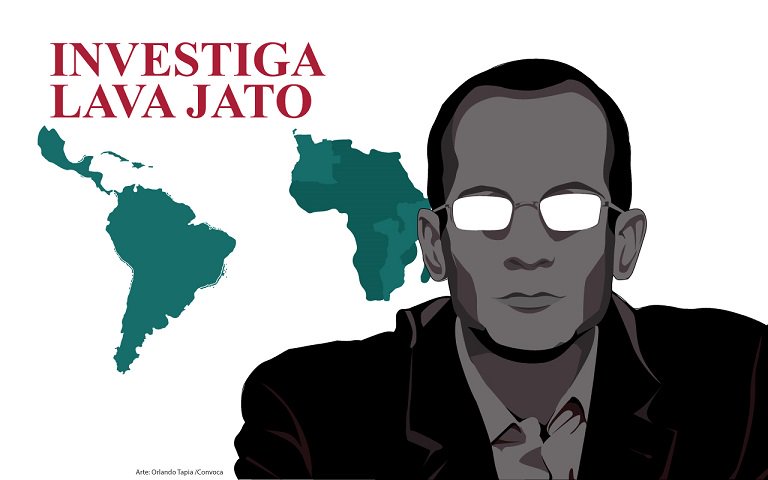 Operation Car Wash: An 11-Country Project on Cross-Border Corruption
A political scandal like Operation Car Wash — the network of corruption and money laundering which originated in Brazil and involves politicians and businessmen from several countries — requires cross-border, collaborative and persistent journalistic work.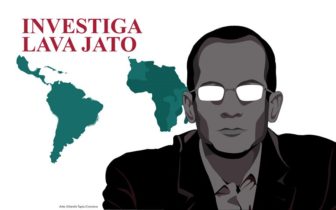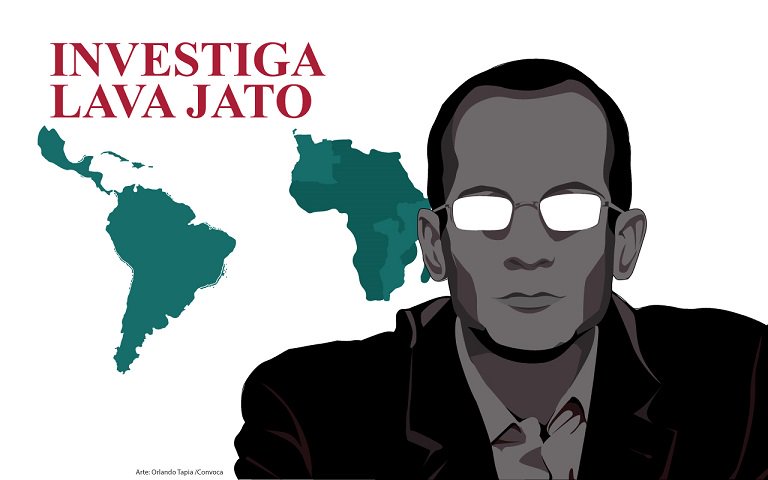 With that in mind, Peru's investigative journalism site Convoca and Brazilian newspaper Folha de S.Paulo teamed up with 20 journalists from 11 media outlets in nine other countries to launch the online platform Investiga Lava Jato (Investigate Lava Jato) with the goal of developing and disseminating in-depth reports on a corruption scheme that has spread beyond the continent.
Investiga Lava Jato, which launched on June 4, is also a community where information is shared among  media outlets in different countries, including research methodology, as the journalists search for patterns of corruption in the nations involved in the scandal.
"As we progressed with our inquiries, we realized there were many characters, and the facts — as with the corruption — transcended boundaries, so we saw a collaborative effort was needed," Convoca director Milagros Salazar told the Knight Center.
"There were different rhythms of inquiries in different countries," Salazar said. "In Latin America coverage was not [going] beyond breaking news. It wasn't until December 2016, when the U.S. Department of Justice decided to make public the information provided by the conglomerate Odebrecht, that the majority of media in the region began to look at the subject in greater depth and became interested in the cases."
Investiga Lava Jato made its debut with two investigations: "Evidence of Odebrecht's payment of bribes in Argentina" (Las pruebas de los pagos de las coimas de Odebrecht en Argentina) from Argentina's Diario Perfil and "Odebrecht paid more than $13 million in bribes for megaprojects in Venezuela" ("Odebrecht pagó más de 13 millones de dólares en sobornos por megaproyectos en Venezuela") from Venezuela's Runrun.es and El Pitazo.
A week after its launch, the site published four more investigations about the Lava Jato network in Mexico, Brazil and Peru.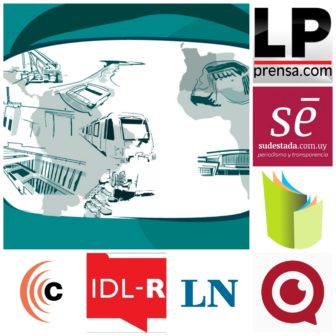 Investiga Lava Jato's origins were in investigative journalism stories around bribes of Brazilian construction companies, such as Odebrecht and OAS, that Peruvian media like Convoca and IDL Reporteros began to publish in 2015. At the time, most media in the Andean country had not been addressing the issue.
As a result of these investigations, Convoca launched an initial platform earlier this year called Lava Jato en América Latina, which featured investigative reports and news stories from allied media groups such as IDL Reporteros, Mexicanos Contra la Corrupción, Ciper from Chile, Sudestada from Uruguay, La Prensa from Panama and La Nación from Argentina.
"As there was a growing interest and we saw some reports were coming up — and that [the published stories were] scattered [on different websites ] — I integrated the various reports of colleagues so one site would have all the investigative work, with the aim of helping distribute work that colleagues were doing," Salazar said of Lava Jato en América Latina.
This first platform also included an interactive map, which is also used in Investiga Lava Jato, and shows the South American geographic distribution of the investigated officials. Additionally, it included podcasts produced on the subject by Convoca's online radio team.
As judicial and other types of investigations on the case progressed, journalists realized the network of corruption spread to more countries, such as Venezuela and the Dominican Republic, and even discovered the bribes of the companies involved had reached countries beyond Latin American, such as Mozambique and Angola.
That's when Convoca decided to create the new platform, compiling the investigations and more formally joining efforts in order to carry out deeper joint reports on the new findings.
"We decided that Milagros (Salazar) and I would coordinate the platform together,"" Flávio Ferreira, a journalist from Folha de S. Paulo, told the Knight Center.  "She would do more coordination of the site, the links with colleagues, and I would do the coordination part related to the content because the database is in Brazil, and we have the longest memory of the case [and] the people involved. We are coordinating the work as a project coordinated by Convoca and Folha de S. Paulo."
Journalists participating in Investiga Lava Jato include Convoca (Peru), Folha de Sao Paulo (Brazil), Diario Perfil (Argentina), Mil Hojas (Ecuador), El Faro (El Salvador), Plaza Pública (Guatemala), Mexicanos contra la Corrupción y la Impunidad (Mexico), Venezuelan news sites Runrun.es and El Pitazo and Jornal Verdade (Mozambique). Journalists and data analysts from ColombiaCheck and Consejo de Redacción, in Colombia, and the Regional Initiative for Investigative Journalism in Latin America from ICFJ and Connectas are also involved.
"Now this project is a work of investigative production, not just integration," Salazar said. "At this moment this is a global project. We decided to lead it with the participation of all those journalists with the objective of transcending the game of statements so that the facts emerge. "
Salazar said that Investiga Lava Jato has a special emphasis on supporting journalists from countries with more social problems and obstacles to accessing to information, such as Venezuela or Angola, where collaboration is particularly necessary. And this collaboration goes from updating journalists on the progress of Lava Jato's judicial investigation processes to sharing documents in order to delve into issues that they have not been able to deepen because they do not have the collaboration of the prosecutors in their own countries.
"I would say that our work is for the audience, but there is also internal work towards  becoming a community of journalists who collaborate together, who work together, sharing knowledge, who together will publish revelations, facts of public interest," Salazar said. "But in addition, we learn together because much of Lava Jato's coverage has to do with understanding this complexity of the facts."
Investiga Lava Jato's in-house work consists of online training for journalists, technological assistance in topics such as sharing documents safely online and maintaining secure communication channels through encrypted chats. Journalists also have virtual meetings at least once a week.
"The greatest lesson has been to foster collaboration among colleagues," Raul Olmos, a journalist with Mexicans Against Corruption and Impunity, told the Knight Center. "That can help us so that our information flows faster and so the impact of our investigations multiply, which is what most interests us [and] which has an impact."
Being a platform that includes countries beyond Latin America, the coordinators of Investiga Lava Jato plan to translate part of the research into other languages, such as Portuguese and English, although for the moment all the content is in Spanish.
Each investigation is funded by the media outlet that carries it out and the platform is supported by funds provided by Convoca readers. However, the organization is seeking funds from international organizations to make the project sustainable.
Investiga Lava Jato's journalists have analyzed more than 8,000 documents and have built databases in conjunction with data from 10 countries. The community of investigative journalists plans to continue tracking documents and information in the countries involved and interviewing key individuals in the case.
"The project has been growing, [with] the intention of being able to transcend the political game of the confessions of the companies and of the investigated officials themselves," Salazar said. "To transcend the 'says, says, says' and delve into the facts, to review files, interview people and exchange information, so that it's the facts that emerge and that those facts help end this impunity and this entire system of corruption.
---
This story originally appeared on the Journalism in the Americas' blog and is reproduced here with permission.
César López Linares is studying toward his master's in journalism at the University of Texas at Austin. He has a bachelor's in communication from the National Autonomous University of Mexico, and has been a journalist for Reforma, Todo Austin, Texas Music Magazine and the Knight Center for Journalism in the Americas.