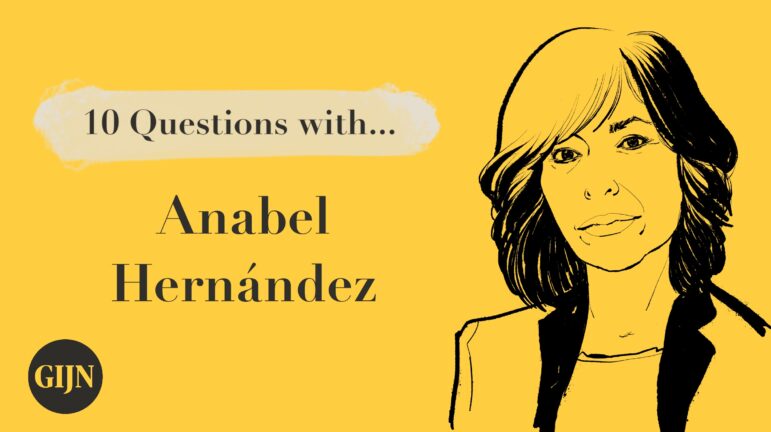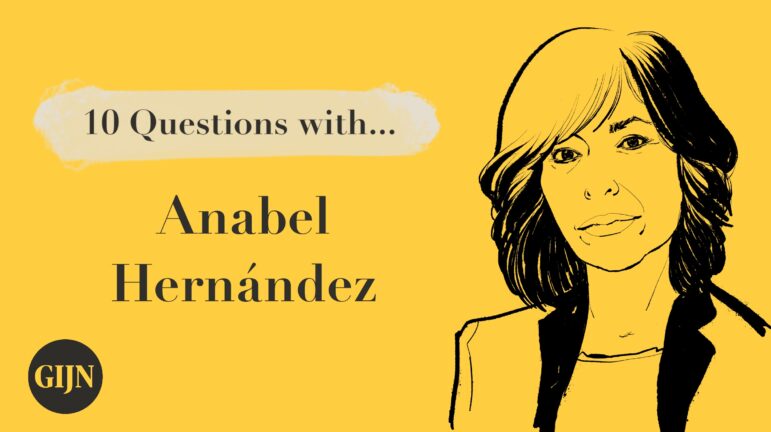 Illustration: Smaranda Tolosano for GIJN
Lessons Learned from Mexican Investigative Journalist Anabel Hernández
Read this article in
Anabel Hernández is one of the most prominent investigative journalists in Mexico. With more than 30 years of experience, she has dedicated her career to investigating organized crime and the complicity of those in politics, the military, and business in the war on drugs in Mexico and beyond.
Her investigation, "Narcoland," revealed the links between the Sinaloa Cartel and Genaro García Luna, Mexico's former Secretary of Public Security. On February 21, the Eastern District Court of New York found García Luna — the highest ranking Mexican official ever to be tried in the US — guilty of drug trafficking and taking millions of dollars in bribes to protect the cartel. After the "resounding guilty verdict," Hernández told GIJN: "I think that from various points of view it is a triumph of investigative journalism."
Her most recent books explore the cases of the 43 missing students of Ayotzinapa and the role of narco women in different organized crime groups.
Hernández has won various awards for her work, including the DW Freedom of Speech Award and the Golden Pen of Freedom Award. She is currently in exile in Europe, after receiving death threats directed at her and her family from her investigations.
This interview, which was conducted by GIJN's Spanish Editor Andrea Arzaba, is part of our ongoing series talking with leading investigative journalists around the world.
1. Of all the investigations you've worked on, which has been your favorite and why?
Anabel Hernández: I am not convinced by the term "favorite." Every investigation I have worked on has interested me, but I can mention the most challenging investigations I have done, that have marked my career as a journalist and that have had great impact. One is the investigation of the Sinaloa Cartel and former Mexican official Genaro García Luna — I was the first journalist to point out and document corruption and bribes between them. The most complex and important investigations do not end. One keeps digging, finding more information.
The second is the investigation of the disappearance of the 43 students from Ayotzinapa. Thanks to the reconstruction of events, I was able to find out, in December 2014 — barely three months after they disappeared — that the government was involved. My investigations have been corroborated by judges, magistrates, and now, by the government itself.
2. What are the biggest challenges in terms of investigative reporting in Mexico?
AH: One of the biggest challenges I have is reconstructing the truth in a country where there is little transparency, and where official information is often not the truth. As a reporter, you have to go to the primary sources of information, especially on issues to which I have dedicated my career, which are human rights and the connections between corrupt officials and organized crime groups.
One must go to the victims… and also to the perpetrators. It is very dangerous. All journalists in Mexico have to make a great effort to survive systematic violence at the hands of the authorities, who in many cases collude with organized crime.
3. What's been the greatest challenge that you've faced in your time as an investigative journalist — censorship, personal danger, finding sources, discrimination?

AH: For me, there are two challenges that create a constant contradiction. Investigative journalists who get so deeply into corruption issues often put their lives in danger. I am a single mother of two children, and I am also responsible for my mom. I may lose my life for my investigations. So, my findings might take me away from the people that I love the most.
I also know when I need to stop. When things get very difficult, I let my investigation rest. I do not censor myself — I just know when the information needs some months before I can keep going. I always keep going, but sometimes give it a pause. I do not want to end up like some of our colleagues in Mexico, who have lost their lives for exposing the corruption of powerful entities.
4. What is your best tip or trick for interviewing?
AH: Finding the truth when you interview people who don't want to say anything because they are involved with organized crime, or because they are family members of drug traffickers, is very difficult. What I do is visit my informant for several days, for around five or six hours per day, and I ask the same question several times. That way I can see the contradictions or lies they might be telling me. I used this methodology in several of my investigations. You have to be very patient.
Another good tip is interviewing sources in private spaces, where they feel that they can cry or express themselves safely.
5. What is a favorite reporting tool, database, or app that you use in your investigations?
AH: There is a very useful database of US courts, where the most important records of trials of drug members or corrupt officials are located.
6. What's the best advice you have received thus far in your career and what words of advice would you give an aspiring investigative journalist?

AH: My first piece of advice is to know yourself very well. Know what you are good at and what your weaknesses are. We all have them. Journalism is a social science; the human factor is essential. Know how far they are willing to go on a subject. What ethical instruments should you use? Think about it constantly.
I have heard about media outlets that, in order to make a documentary, pay drug traffickers to make and mix drugs in front of them. For me, that exceeds the code of ethics to obtain a scene, and it's also fake. It is very important to have a strong code of ethics.
7. Who is a journalist you admire, and why?
AH: I admire Mexican journalists. The truth is that I admire them a lot. I have had to leave Mexico due to a forced exile. Eleven armed people entered my home, so I had to leave. And I admire my colleagues in Ciudad Juarez, in Tamaulipas, in areas where it is very difficult to investigate. These colleagues do not work in good conditions. They do not earn well. Sometimes they do not have many readers following their investigations. The government does not support them. And yet, as heroes they rise to do their job.
8. What is the greatest mistake you've made and what lessons did you learn?
AH: I made a mistake that even made me quit. I was a reporter for El Universal, one of the most important newspapers in Mexico City, and I was writing about a public official. I interviewed him and took notes, but I did not record what he said. When I published the information he told me, it was very controversial. The editor assumed I recorded the interview. When the piece was published, the official denied what I wrote, and I had no way to prove what he said. Because of that, I put my resignation on the table. In the end, my editor understood the circumstances and did not accept the resignation.
9. How do you avoid burnout in your line of work?

AH: I try to be as rational as possible when it comes to dealing with my emotions. However, I am not a robot. I am a human being. Stories, and the environment I am in, affect me. Finding a balance is key to being a good reporter. Yes, I dedicate a few hours to research, I also try to enjoy life. Due to the threat conditions I faced, I lived through a dark time. So I gave myself a pause. That helped me.
10. What about investigative journalism do you find frustrating, or do you hope will change in the future?
AH: Sometimes it frustrates me that as investigative journalists, we do our job but we don't fully connect with society. Our job is to try to make society understand us and the issues we investigate. We need to talk in a friendlier, simpler way. We can't make our work so rigid and technical. For example, the Panama Papers or the Pandora Papers. Their investigative model was good, but the way many issues were raised did not have the impact that they should have had.
I am a journalist. I love data, but we need to engage our audiences in different ways and we need to tell better stories.
Additional Resources
Lessons Learned from Puerto Rican Journalist and Media Entrepreneur Omaya Sosa
Lessons Learned from Investigative Journalist Hayatte Abdou, from the Comoros
What I've Learned: Lessons and Advice from The Caravan's Vinod K. Jose
---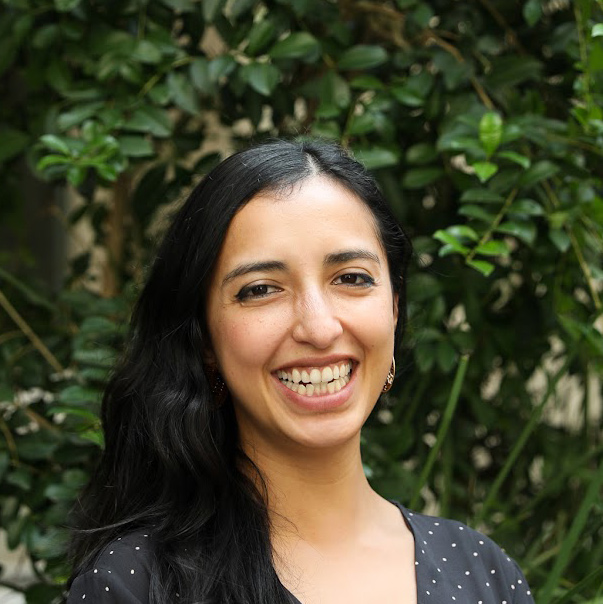 Andrea Arzaba is GIJN's Spanish Editor. As a journalist and media professional, Andrea has dedicated her life to documenting the stories of people in Latin America and Latinx communities in the United States. Her work focuses on issues around freedom of expression, climate change, migration, and women's leadership.