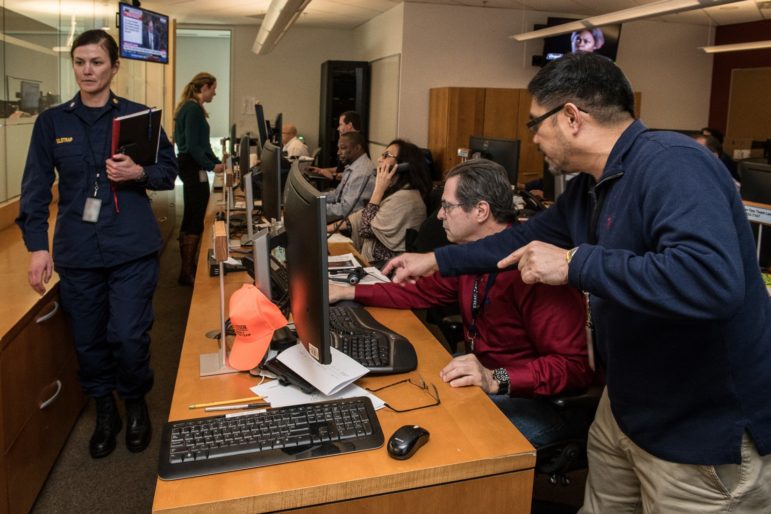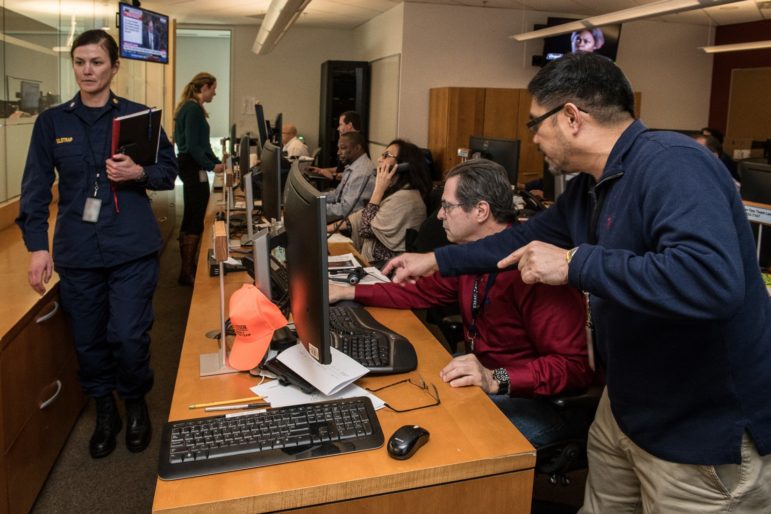 Journalists around the world are investigating many angles of the coronavirus pandemic. GIJN has collected some of the best reporting to date, hoping these 50 examples from 17 countries will inspire even more investigative journalism.
Of course, this is a time when publication of solid basic news coverage and helpful explanatory material plays a major role in educating the public. But it is also time for inquiring about the response to the crisis, for continuing to ask questions, and for uncovering the truth. Not every story we found is an in-depth investigation, but all show enterprise and digging, often on deadline.
Many impressive stories have already been developed, both from national and local perspectives. GIJN editors have arranged them in general categories. Seen a great story? Suggestions are welcome. Please send them to hello@gijn.org.
Topics covered include:
A common theme through much of the reporting focuses on readiness. As the virus has spread, journalists have explored how prepared our health care workers, hospitals, and society at large are to face an extraordinary global pandemic.
Are there enough testing kits, protective outfits, masks, ventilators, and hospital beds? What will happen if these aren't available? Were government officials warned of what might happen? Did they prepare their country?
Testing Problems Examined
From the beginning of the crisis, shortages have been a problem, particularly over testing. Are there enough test kits? Who gets tested? These have emerged as major questions in many countries.
Rappler in the Philippines looked at testing through the personal stories of waiting patients. Rappler's Mara Cepeda found: "Many individuals already showing symptoms are being turned down by cramped hospitals struggling with lack of space and dwindling supplies. Worse, others die long before they could even confirm it was COVID-19 that had killed them."
In India, inadequate testing was also covered by IndiaSpend. In China, Portrait Magazine wrote about shortages in Wuhan – COVID-19 is difficult to diagnose due to insufficient supply of reagent kits (in Chinese).
In the United States, the slow availability of testing kits has become a major issue. Farah Stockman of The New York Times pulled together reports by 11 reporters in nine cities to produce Sick People Across the U.S. Say They Are Being Denied the Coronavirus Test. After surveying local data, The Atlantic's Robinson Meyer and Alexis C. Madrigal found that "the United States remains dangerously limited in its capacity to test people."
The reasons behind America's testing problems, caused in part by faulty tests, were explored at length by Robert P. Baird in The New Yorker.
The software being used in Peru by patients to report symptoms online was shown to be vulnerable, exposing their data, Salud con lupa reported (Spanish).
Masks, Protective Gear, Equipment
Shortages of masks, and other protective gear, has been a major story. Although hard data is often lacking, reporters have found many angles.
In the US, Rosiland Adams of BuzzFeed got internal documents on the scarcity problem and its consequences at a New York hospital. Associated Press reporters Martha Mendoza and Juliet Linderman found that US imports of medical supplies plummeted as shortages developed.
In the UK, Guardian reporters Denis Campbell and Mattha Busby learned from health workers about risks posed by downgraded government requirements for protective gear.
The Center for Investigative Journalism of Serbia obtained detailed data on the number of ventilators, and where they were. Reporting were Jovana Tomić, Teodora Ćurčić, and Dina Đorđević.
HuffPost's Jonathan Cohn dug into the manufacture of ventilators and wrote How To Get More Ventilators And What To Do If We Can't .
Seeking to understand the fundamental reasons for mask shortages has resulted in varied answers.
Reuters reporters Allison Martell and Moira Warburton unearthed that millions of stockpiled masks were expired in Canada. Reductions over time in the French mask stockpile were revealed by Sophie Chapelle in Basta.
In the Ukraine, Slidstvo.Info continually follows a government contract database to track equipment purchases.
Hospital Readiness Probed
The availability of hospital beds, especially those equipped for COVID-19 victims, has been scrutinized closely, especially as rising case projections have emerged. Data was sometimes employed to paint a picture of scenarios facing hospitals, while some reporters also visited health facilities.
"No state in the US will have enough room to treat novel coronavirus patients if the surge in severe cases here mirrors that in other countries," wrote Jayme Fraser and Matt Wynn in USA Today. Their analysis was based on data from the American Hospital Association, the US Census, the Centers for Disease Control, and the World Health Organization.
COVID-19 could fill hospital beds, but how many are there? was the headline on a Modern Health Care article by Tim Broderick based on US government figures. Millions Of Older Americans Live In Counties With No ICU Beds As Pandemic Intensifies was reported by a five-person team from Kaiser Health News. Using data on projected victims from the Harvard Global Health Institute, ProPublica created a tool allowing readers who enter their postal codes to view how the need would outstrip the local supply of beds.
In the Ukraine, Liliya Protsyshina and Volodymyr Torbich of Rivne Investigative Reporting Agency wrote in The Fourth Power that of 126 lung ventilation units in area hospitals, eight are defective and 61 outdated.
In Nigeria, the International Centre for Investigative Reporting (ICIR) warned: Health minister exaggerated, Nigeria not prepared to combat Coronavirus. After visiting hospitals, Seun Durojaiye wrote, "The ICIR can authoritatively report that Nigeria's National Hospital located in the Federal Capital Territory has only a makeshift two-bed isolation ward for likely victims of the deadly coronavirus, also known as COVID-19."
Specialised Hospitals Ill Prepared, reported The Financial Express in Bangladesh, based on on-the-ground reporting by Jubair Hasan and Adnan Hossain Bhuiyan.
Country Preparedness
"Is my country prepared for the coronavirus?"
That general question has been the touchstone for many probing articles this year, now being supplemented by follow-up examinations of what could have been done better.
In the United States, The Washington Post reported, " US intelligence agencies were issuing ominous, classified warnings in January and February about the global danger posed by the coronavirus while President Trump and lawmakers played down the threat and failed to take action that might have slowed the spread of the pathogen, according to US officials familiar with spy agency reporting." The reporters were Shane Harris, Greg Miller, Josh Dawsey, and Ellen Nakashima.
In Australia, ABC's Four Corners told the chilling story of what happened in China's epicenter Wuhan, with user-generated content and impressive reporting. The program also investigated whether a cover up by Chinese authorities allowed the virus to spread.
As the crisis grew, some publications explored national readiness. New York Times reporters Andrew Jacobs and Sheri Fink identified vulnerabilities, including inadequate numbers of ventilators.
Kago Komane, reporting for The Centre for Investigative Journalism in Botswana, wrote that "Botswana's decentralized authority, poor health care, and skimpy safety-net will all make the coronavirus response harder to deal with."
Emerald Bensadoun of Global News asked if Canada was ready, concluding, "Well, yes and no."
Investigate Europe did a broad analysis (in German) titled, How the EU failed in the corona crisis.
Fraud and Commercial Exploitation
Are fears being exploited for profit?
High prices in clinics and abusive charges for products on the internet were investigated by Nicolás Sepúlveda and Benjamin Miranda for Ciper in Chile.
New York Times reporter Jack Nicas had a well-read front-page story about a man buying large quantities of hand sanitizer to resell online. CBS Denver's Brian Maass used hidden cameras to show price gouging.
Other reporters looked into suspicious products and a variety of scams. The Bell in Russia raised questions about the efficacy of an untested drug developed in Russia and being used to treat COVID-19 in China.
There were some unexpected angles, too. Two US senators were found to have sold off large amounts of stock before the market crashed, according to Robert Faturechi and Derek Willis of ProPublica and reporters Lachlan Markay, William Bredderman, and Sam Brodey in the Daily Beast.
Are Officials Telling the Truth, Disclosing Cases?
Questions over the accuracy of government information have been prominent in the news. Fact-checking President Trump has been a daily job.
The staff of the Committee to Protect Journalists summarized censorship, threats against journalists, and the cover-up of bad news by the Iranian government. Possibly upsetting officials were reports on infections that relied on local citizens, for example by Iran News Update.
A comprehensive look at disinformation worldwide was written by Caroline Orr in the National Observer. Maria Repnikova wrote for The New York Times about reporters and citizen-journalists in China asking hard questions about the crisis.
VICE cited EU sources for a story about Russian websites spreading misinformation.
The Panic Wizards describes how a pro-Russian network organized the "coronavirus riot" in Novi Sanzhary, Ukraine. The project was done by Texty.org.ua and Liga.net (Ukrainian).
Retrospectives and Root Causes
A growing body of stories examine the strategies used to fight the coronavirus, public health policies broadly, and the supply of medicine.
The Korea Clusters, by a Reuters data team, used extensive graphics to explore how coronavirus cases exploded in South Korean churches and hospitals. The project is by Marco Hernandez, Simon Scarr, and Manas Sharma.
The isolation, detection, and genetic sequencing of the virus are the basis for understanding its infectious power. Caixin in China did multiple interviews and combed through relevant papers and databases to unravel the puzzle (Chinese).
Four Corners in Australia did a 46-minute documentary charting the outbreak and investigating whether a cover-up by Chinese authorities allowed the virus to spread.
In 5W magazine (Spanish), Zigor Aldama reported on how the Chinese approached COVID-19, what worked, and what didn't.
The coronavirus outbreak started in China around December 2019, but took until mid-January 2020 to attract attention. Sanlian Life Magazine tried to find the reason why (Chinese).
Another approach, looking at root issues, was taken by Jessica Davis Plüss in Swissinfo.ch, headlined Why pharma giants shun coronavirus. She looked at why large pharmaceutical companies are abandoning emerging infectious diseases to invest their resources in more lucrative sectors. VoxEurop explored dependence on China for drugs.
While a variety of conspiracy theories have been advanced to explain the emergence of the coronavirus, some analysts see climate change as a contributing factor. Ensia editor John Vidal wrote that Biodiversity and Destruction of Habitat Are Creating the Perfect Conditions for Diseases Like Covid-19 to Emerge.
Crowdsourcing
Several investigative journalism organizations have requested public input. See appeals by the International Consortium of Investigative Journalists , ProPublica in the US, and Mediapart in France.
Wash Your Hands
Sometimes attention paid to blockbuster investigations overshadow reporting on the basics.
Uganda's Daily Monitor reporter Tonny Abet went to government offices and simply observed the hygiene practices of officials. He watched most of them bypass available hand sanitizer bottles and washing stations. He concluded they were "utterly poor" at washing their hands.