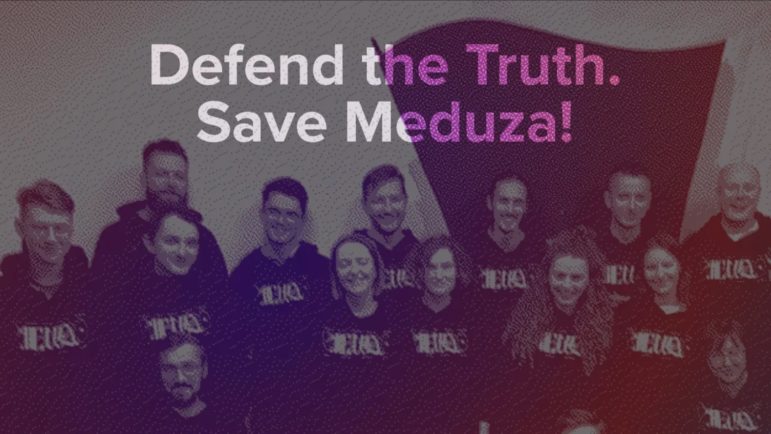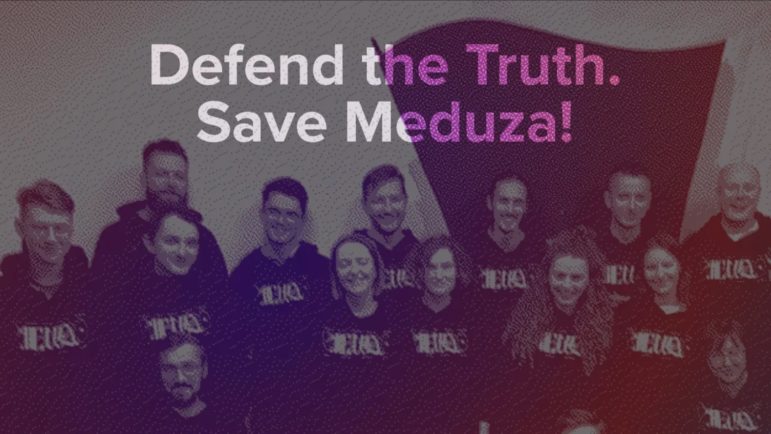 How Germany's Journalists Built a Crowdfunding Campaign to Save Russia's Meduza
Editor's Note: This post was originally published in German on the author's blog  Blaupause, on March 14. It was translated by GIJN German editor Anna Poth, and is republished here with permission. 
Meduza, one of Russia's last independent news sites, was targeted in Moscow's crackdown on the free press this past year. After the invasion of Ukraine, the online site lost 30,000 donors when subscriber payments from Russia were cut off due to sanctions. This drew the attention of two reporters from Krautreporter, a German online news site with expertise in crowdfunding. In less than a week, the reporters organized a campaign to save Meduza. This is a diary of the project. To join in the support for Meduza, click here.
Monday
In the morning, Rico Grimm (Krautreporter co-founder) gets in touch with Leon Fryszer (managing director) and me (publisher). Our former author Moritz Gathmann — who is now working for Cicero [a German magazine] and is in Ukraine — made clear that independent journalists in Russia are in a desperate situation, especially Meduza. The largest independent Russian media site that is still functioning is sending emergency calls because of its financial situation. "I think quick help would be good now," writes Gathmann.
Since the outbreak of war, we at Krautreporter (KR) have been spending our days helpless and inactive on Twitter, following the war in Ukraine. The prospect of doing something is exactly what we need as an editorial team. We have some experience with such situations. As early as 2014, I supported colleagues from Direkt 36 in Budapest in organizing start-up crowdfunding. We were also able to help other projects with know-how, such as Athens Live in Greece during the Euro crisis.
Meduza is an exceptional case among independent media inside Russia, where the press is not allowed to call the Ukraine war a "war." Journalists also face up to 15 years in prison and draconian penalties for other, unspecified violations. First the BBC, then [German broadcasters] ARD and ZDF, and other foreign media stopped reporting from Russia (temporarily). But Meduza planned ahead. Since the annexation of Crimea in 2014, the editorial office has been based in Riga, Latvia, in the European Union. So Meduza can continue to report — as long as Meduza has money.
Meduza's journalists are in danger of losing their independence or their jobs, because the site's financial support is cut off. In such moments of crisis, the situation may seem hopeless, but there is one last resort: ask the readers for help. For these projects, successful crowdfunding can be the start of a community that wants to enable independent journalism.
Meduza, however, already faced a similar crisis last year. It lost all advertising revenue when Russian authorities classified the magazine's journalists as "foreign agents" and imposed drastic restrictions. The 50-strong editorial team was left with no outside income, overnight. But Meduza's readers stepped in and started donating, and more than 30,000 members, almost exclusively Russian, began funding Meduza's reporting, and supported the spread of independent information.
But then the invasion of Ukraine started and the first European sanctions kicked in. As a result of the subsequent bans on financial transfers, no more money is allowed to move from Russia to the EU, not even from Meduza's individual members. The magazine simply lost almost all of its financial support at a time when Russia's media has had to cover up the atrocities of the war and play it down as a "special operation."
What can we do? There are a few ideas. KR board member Leon Fryszer gets in touch with Meduza. They are grateful for our offer. We agreed on a meeting for the next day.
Leon and I start planning. The idea: If the approximately 30,000 Russian members can no longer help Meduza, then members from the West must take their place. We are convinced that there will be enough people in Europe and maybe America for the following mission: Together, we make sure that the people in Russia learn the facts about Putin's war against Ukraine.
So, we need a fundraising campaign that works for a Western audience. And very, very quickly.
What is missing? The payment infrastructure is available at Meduza. It has an account with the payment provider Stripe and an English-language site. In our opinion, it would be difficult to establish a long-term, sustainable membership system with the old structure for a Western audience. Within an hour, we created the structure of a new campaign page and a first pitch text. Here, you can still find the first draft.
Tuesday
We talk with Meduza. The situation is dramatic, desperate, and not clear at all. Almost all of the reporters who were still reporting from Russia fled last weekend.
You must imagine it like this: The team quickly realizes that the Russian state is rapidly changing from an authoritarian regime to an apparatus of repression with military censorship. At the same time, the extent of Western sanctions is becoming clear. The reporters almost have no time left. They head to the airport and catch the first available flight of the few that are still available. Entry into the EU is no longer possible, so the reporters are stranded in the Russian periphery: Azerbaijan, Uzbekistan, Turkmenistan, Georgia, Turkey, or Egypt. The ATMs are still working for two days, but you can only withdraw small amounts of money. Most Meduza people with little cash in their pockets stay in Airbnbs, hotels, or sleep on friends' sofas with no prospect of onward travel to Europe. To this day, a week later, only a little has changed.
We talk about Putin's war. It's difficult to reach Meduza online in Russia. But the traffic on the website doesn't fall much. The magazine offers many ways to avoid censorship. Also, many Russians use VPN services, the Tor browser, and other hacks to avoid network blocking.
The Meduza team is borderline desperate. On the run, worried about friends and family, and working around the clock, knowing that they are doing the most important job that journalists can do at the moment. When we talk, Leon and I immediately notice that these people have a chance. In this situation, Meduza acts shrewdly, quickly, and decisively. There is a development team, designers, and experienced campaign experts. Our plan will work out.
We discuss who will do what. Meduza takes care of the technology and the content. Krautreporter produces a video, organizes an international network, and gives advice on the structure of the campaign site. The production collective LELP is ready to help immediately. They will deliver a campaign video within a few days.
Looking back, I think our most important contribution at that moment was focus. Formulate a plan that we would work through together in a few days. When, do you think, could we start the campaign? "Thursday afternoon," says Meduza. That would be a record.
Toward Tuesday evening, we got a message from California. Krautreporter co-founder Theresa Bäuerlein informed her sister, Monika Bäuerlein. Monika is also a journalist and CEO of the renowned Mother Jones magazine in San Francisco ("Smart, fearless Journalism"). She is well connected in US media, especially in nonprofit journalism. She offers help, and is willing to take the Meduza campaign to America.
Wednesday
In the morning, we find the first draft for the campaign page as a figma file. The structure is right. Nevertheless, we work with Meduza for hours on the details of the various donation packages, the amount for annual and monthly memberships. The many legal aspects and, above all, the question: How can we build trust for a brand whose name most supporters will hear for the first time? When do we send the first emails, and what exactly do we want to say? Also, what are the most common questions, and in what order do we show them? How can supporters easily cancel or request invoices?
At noon, the Meduza tech team starts building the site. We follow the progress live at save.meduza.io. It is becoming clear that Thursday is too ambitious. We are targeting Monday as the new start of the campaign.
In the afternoon, the Meduza team is filming. They send us snippets from those in exile. These colleagues look pale from exhaustion, but they speak clearly and are focused. In short and powerful sentences, they tell of the still-vague plans for the future. They ask for support to continue their work: reporting on the war; informing Russia.
Leon and I contacted colleagues from other media, initially in Germany. The rest of the Krautreporter team is also getting up a network. We are writing a document about what Western media can do to help Meduza.
We invite our network to a Zoom call on Thursday afternoon. Lots of people sign up really quickly. The campaign is rolling.
Meduza and Krautreporter have only been in contact for not yet three days. "As if it was weeks ago," says a Meduza contact.
Thursday
In the morning, we are working on the page and preparing our network call. It is still unclear how big this campaign will be. Our feeling: It's going to be big.
At 4:30 p.m., our Zoom room fills up: 57 colleagues listen, including big brands. Meduza is also represented. Our discussion isn't without controversy: Shouldn't such a concerted action help all independent journalists? And, how do we support Ukrainian media? Does it make sense to only support Meduza?
I argue pragmatically: Meduza is now ready. As the only independent Russian media site, Meduza still has the necessary infrastructure to continue reporting immediately and to reach many people. The support of thousands of Western members will provide Meduza with a stable income and make it independent, including from Western institutional financiers. Not once, but permanently, and, if necessary, over the next few years.
The majority seems convinced. Together, we want to inform the German digital public on Monday and call for support.
Friday
Leon and I need a break for the first time. We've been in our tunnel since Monday. It's intense. No comparison, of course, to the exhaustion that the Meduza team has faced for months and almost years now.
We work on details. The Meduza team is getting worried about European regulations on subscription sales on the Internet; the precise legal wording and the habits of users who expect a payment experience like on Netflix. But we manage that, at least until Sunday. I test out a payment on the almost finished page. It works!
It's only 9 a.m. on the US West Coast, noon in New York, and 6 p.m. here.
We have an international network call: Colleagues from other European countries take part, especially the community, which we as KR have been in contact with before. But some US media join in too. Big brands with an incredibly wide reach. They will join and support our campaign. We are more than impressed.
Saturday
We're trying to relax and regain some energy, while the video and development teams continue to work. Press inquiries and offers of support are coming in from both sides of the Atlantic.
Sunday
I write emails and this newsletter. Editing the video is taking longer than expected, and it may not be finished until the campaign has started. The website is not fully ready either. But we are sure: That's good enough.
In the evening, we had a last call with Meduza. We try to prepare for all eventualities. A quick success with many thousands of members on the first day, but also a glitch launch with a campaign that will only slowly get going. We know something will go wrong. But what exactly, we don't know yet.
Sunday evening at 10 p.m. The video is still missing.
Update: Monday morning: At 2.18 a.m. it was finished!
We may already know this Monday evening how successful our attempt to enable independent journalism in Russia will be.
Watch the full crowdfunding video appeal below:
Additional Resources
Investigating Russia Around the World: A GIJN Instant Toolkit
Bellingcat's Grozev on Investigating Russia's Invasion of Ukraine
Journalism Resources for Tracking Events in Ukraine
---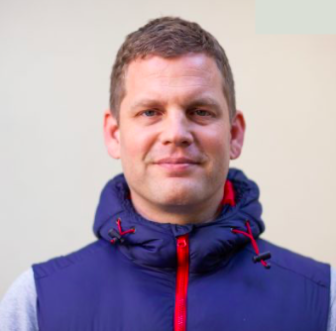 Sebastian Esser is the editor and a co-founder of Krautreporter, a Berlin-based digital magazine that specializes in ad-free, independent, collaborative journalism. He attended the Berlin School of Journalism, co-founded the magazine ViSdP, and reported on national politics for Vanity Fair Germany. He's been involved in several news startups.