Editor's Note: This article was originally published on Nieman Lab and is reprinted here under its Creative Commons license. Another helpful list of reporting resources and links to trustworthy sites covering the conflict can be found on Journalism.co.uk. 
Following the news of Russia's invasion of Ukraine is difficult, especially if you're not already extremely knowledgeable about the situation. Turning to Twitter may be the automatic reaction, but it's not necessarily that helpful. The non-chronological-by-default timeline means news is presented out of order (here's how you can fix that, if you'd like). Opinions outweigh people reporting from the ground. On Wednesday, many Twitter users posting video from Ukraine — including large accounts like @Conflicts — found their accounts suspended or locked, a move Twitter says was an error.
In moments like this, "Twitter's strength as an amplification and recommendation platform goes away," said Jeremy Littau, associate professor of journalism and communication at Lehigh University in Pennsylvania in the United States. "It's not that the news coverage isn't there, it's that the ability to find it is harder. I've got a mix of expertise and hot takes from sudden experts and people posting with the Ukrainian flag. It's a lot, and in these moments I think we have trouble sifting through that volume of information."
The Kyiv Independent, a three-month-old English-language Ukrainian news site launched by former Kyiv Post journalists after that outlet temporarily shuttered — the Kyiv Post has since relaunched — is using the lightning bolt emoji to help readers quickly differentiate its breaking news tweets from other tweets:
We've pulled together a few resources to help you receive reliable information on what is happening. This list is being updated here.
Twitter Lists
A few people have compiled Twitter lists of folks to follow. Still, a caution: "Don't necessarily trust your in-network amplifiers. Other folks are moving fast and maybe not vetting so well," Kate Starbird, associate professor of human-centered design and engineering at the University of Washington, tweeted. "Mistakes happen. Don't let their mistake be your mistake and cascade through your network." (For instance; for instance.)
From Jane Lytvynenko, a senior research fellow at the Technology and Social Change Project at Harvard Kennedy School's Shorenstein Center on Media, Politics, and Public Policy, who is originally from Ukraine:
Re-upping this ever-growing list for Ukraine monitoring. Some Tweets may need Google translate for those who don't speak Ukrainian and Russian. https://t.co/sk5bOS6ZWb

— Jane Lytvynenko (@JaneLytv) February 18, 2022
From CNN reporter Daniel Dale:
Here's a partial list of reporters on the ground and others who know what they're talking about. https://t.co/jcixvK2O13

— Daniel Dale (@ddale8) February 24, 2022
From Josh Marshall, editor and publisher of Talking Points Memo:
If you're interested, I've created this list of journalists, diplomats, heads of state and commentators to follow developments in the Ukraine crisis. https://t.co/ByuyGFTpkz

— Josh Marshall (@joshtpm) February 23, 2022
From Rebecca Shabad, politics reporter for NBC News:
I made a list of sources — journalists, officials, experts — on Ukraine and Russia to follow the latest. You can follow here: https://t.co/Sg518W7juN

— Rebecca Shabad (@RebeccaShabad) February 22, 2022
English-language Telegram
One of the Telegram channels I follow closely for live information on the ground created an English-language channel "so foreigners know what's going on."

Important: this is a *live channel* and not all info is 100% accurate, but it's always corrected. https://t.co/XLkiy9g0oO

— Jane Lytvynenko (@JaneLytv) February 26, 2022
Dropped Paywalls/ Products Made Free
The Financial Times has dropped its paywall on Ukraine coverage.
Sweden's Svenska Dagbladet has dropped the paywall on its live coverage.
The Kyiv Post and Kyiv Independent are not paywalled. (The Kyiv Independent has a Patreon and GoFundMe.)
NewsWhip is offering to make its premium Spike product free to certain groups. (Find contact info, etc. for accessing the product further down in the thread.)
We want to help in some modest way.

We are offering NewsWhip Spike access for free to any journalists, academics or NGOs who are spotting or combating Russian misinformation and social media manipulation around the Ukraine invasion.

— Paul Quigley (@paulyq) February 25, 2022
Fact-Checking and Debunking
The international investigative journalism collective Bellingcat is maintaining a fact-checking spreadsheet of dubious and debunked claims from the Ukraine frontlines, noting: "Many of the more dramatic claims aired by Russian state media or pro-separatist channels of Ukrainian aggression in recent days appear to have little truth to them. On the contrary, some videos appear to be flagrant attempts at disinformation."
Helpful summary of Russian messaging targeting Russians, Ukrainians, broader region, Western audiences in early days of Putin's war on Ukraine by @selectedwisdom's @MiburoSolutions team

Trying to: stop Ukrainians fighting, keep them from getting supporthttps://t.co/iOJhX2lXKh pic.twitter.com/Ke0QGX7XSL

— Molly McKew (@MollyMcKew) February 26, 2022
A lot of journalists are sharing warnings to take care when sharing information regarding the Russian invasion of Ukraine. I'm going to thread some examples of what this looks like concretely. Also, these steps are applicable to other topics around which there's a lot of disinfo.

— Geoff Hing (@geoffhing) February 24, 2022
Since Russia invaded Ukraine, out-of-context images and videos have circulated widely across social media platforms. Here are some of the claims my team at @USATODAY has debunked. 🧵

— Daniel Funke (@dpfunke) February 24, 2022
Watch out for scammy Instagram war pages and fake war reporting, Taylor Lorenz reports:
Hayden, who claims to be a 21-year-old from Kentucky, says that after learning about the war breaking out through the hip-hop Instagram page @Rap, he saw an opportunity. He had already run a popular war page called @liveinafghanistan. More recently, he had renamed it @newstruths and pivoted to posting viral, vaguely conservative-leaning videos featuring people shoplifting and clips of President Biden.

But on Wednesday night, it was wartime again, and so the page became @livefromukraine.

"I don't really know what's going on with all this political tension," Hayden says. "I'm just trying to document what's going on." His verification methods involve sussing out the comment sections of the videos and seeing if other people have claimed they are false. "I can't really verify them myself," he says of the videos he shares.
Kayleen Devlin and Olga Robinson of the BBC's disinformation monitoring unit looked at some of the techniques Russia is using to try to spread pro-Kremlin media narratives. For instance:
In recent weeks, some Russian state media outlets have featured misleading headlines about international support for Ukraine based solely on user comments on Western media sites.

One article published on the website of the state news agency RIA Novosti in late January claimed that "British" readers of the Daily Express supported the view that Ukraine should not be defended because Russia had a stronger military presence in the region than NATO.

Another suggested that readers laughed at Ukraine's military potential.

There have also been concerns that pro-Kremlin trolls, using fake accounts, have targeted British and other foreign media sites, to advance Russian interests.

Research by Cardiff University's Crime and Security Research Institute from last year found that the comment sections of 32 prominent media websites across 16 countries, including the Daily Express, had been targeted by pro-Kremlin trolls.

According to researchers, their anti-Western and pro-Russian comments were then used as the basis for news stories in Russian-language media.

Sadly, the first example (and several more in the thread below), are from news media organizations with considerable reach online and off-. https://t.co/CnHBZkbcPE

— Rasmus Kleis Nielsen (@rasmus_kleis) February 24, 2022

🚨 tiktok live warning 🚨 lots of livestreams might seem to be in Ukraine but are actually in Russia, randomly Kazakhstan in one, or somewhere else – some aren't actively pretending but users are so eager for content they just sit and watch, not understanding the language 1/

— SophiA Smith Galer (@sophiasgaler) February 24, 2022
Secure messaging platform Telegram "has been the main vector for invasion disinformation," Foreign Policy noted:
Telegram may be a fairly marginal social media channel in the West, but — unlike Twitter, Facebook, and YouTube — it is one free of restrictions for state-backed propaganda campaigns in Russia, where it remains popular. The Russian state broadcaster RT, for example, has more than 200,000 followers on the platform.

The amount of disinformation emanating from Telegram was significant enough to warrant a statement from the Ukrainian government's anti-disinformation body on Thursday, calling the work of such channels "information terrorism." While few English-language channels were on the list of those the government flagged as dangerous, despite some of them having tens of thousands of followers, the statement nevertheless underscores Kyiv's fear that Telegram offers a dedicated pipeline of pro-Russian propaganda.
Here is a list of Telegram channels spreading Russia propaganda right now. Don't believe anything they say. Telegram also has a "report" button. https://t.co/2yeJBCL7Zd

— Jane Lytvynenko (@JaneLytv) February 24, 2022
Livestreams
Lytvynenko wrote for The Atlantic about watching a Reuters livestream of Kyiv's Maidan Square.
The stream of Maidan is different from all the noise. Nothing's fake here; there's no algorithm; and once I hide the live chat, there isn't even a conversation to parse. It's not a green screen against which TV pundits discuss Russia's next move. The livestream is not trying to convince me of anything; it's just showing me things as they are.
Maps
Datawrapper's Lisa Charlotte Muth has a thread of maps from graphics reporters.
1️⃣ New York Times: https://t.co/FgN13mH8co
2️⃣ Le Monde: https://t.co/mpaRWTaUQo
3️⃣ ZEIT Online: https://t.co/cXkxkRYeXx
4️⃣ Wall Street Journal: https://t.co/HhT0d8wFP1 pic.twitter.com/9iiNRdWTiZ

— Lisa Charlotte Muth (@lisacmuth) February 24, 2022
Translations
The New York Times is translating some of its Russia-Ukraine stories into Spanish.
Hola. Mis colegas de The New York Times están reportando desde el terreno en Ucrania y cubriendo la crisis. Acá hay un hilo con algunas lecturas 🧵👇en español para comprender qué pasó, qué está pasando y qué sigue ahora.

— Elda Cantú (@eldacantu) February 24, 2022
Additional Resources
Expert Tips for Digging Out the Roots of Disinformation
How to Use Data Journalism to Cover War and Conflict
Four Quick Ways to Verify Images on a Smartphone
---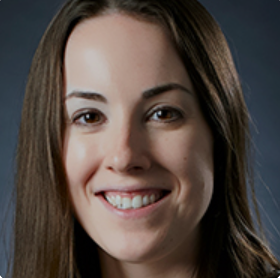 Laura Hazard Owen is editor of Nieman Lab and was previously its deputy editor. Before that, she was the managing editor of the tech website Gigaom and reported on the book publishing industry for seven years.