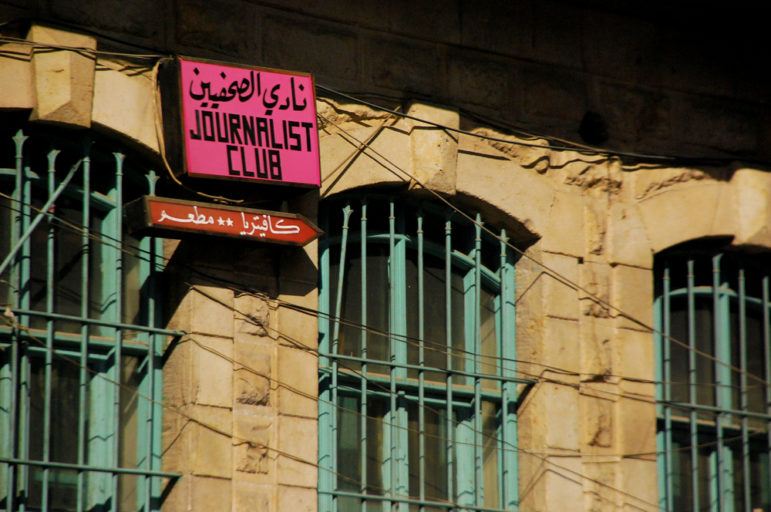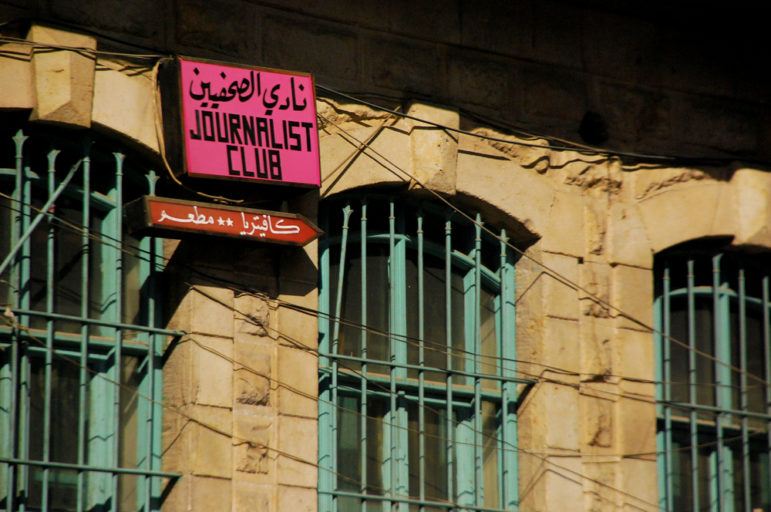 How Exiled Journalists Are Investigating in the Arab Gulf States
Read this article in
Omani journalist Mohammed Al-Fazari always knew that launching an independent media project focused on the Arab Gulf states involved treading a cautious line.
"We did not want to leave any room for the authorities to halt our activity," says Al-Fazari, but Muwatin (Citizen), which was launched in 2013, was not publishing for long before it was shut down by the regime. He left the country in the summer of 2015 after being persecuted, harassed, and arrested, and now works from London.
His is one of the myriad stories of journalists, filmmakers, and investigative reporters, who in their struggle to change the media landscape in the region are forced to work from overseas.
Al-Fazari says that authorities in the Gulf states view the press as a kind of public relations service, designed only to push propaganda about their policies. "Any entity that tries to be independent and exercise a direct oversight role as a fourth authority is harassed and halted," he says. "This is what happened with more than one [media] organization, they got blocked and their journalists prosecuted or imprisoned."
While countries like Jordan, Lebanon, and Tunisia have seen local independent media organizations grow in strength in recent years, fueled by the emergence of social media platforms, the situation for the press in the Gulf has changed little, and the challenges facing journalists in the region remain formidable.
The six Gulf Cooperation Council countries — Bahrain, Kuwait, Oman, Qatar, Saudi Arabia and the United Arab Emirates — routinely rank at the bottom of Reporters Without Borders' annual World Press Freedom index, due to their continued attacks on freedom of expression, harsh cybercrime laws, and severe restrictions on the activity of independent journalists. In 2022, Qatar, which this year hosts the men's World Cup, ranked 119th in the world (out of 180), the United Arab Emirates followed at 138th, Kuwait 158th, Oman 163rd, Saudi Arabia 166th, and Bahrain trailed behind at 167th. (Yemen, which is not a GCC member, came in at 169th.) Just a dozen spots below sits North Korea, with the worst press freedom of any nation in the world.
Reporters trying to distance themselves from the official government narrative – and the story adopted by official and semi-official media – routinely face harassment and persecution.
This often leaves budding independent journalists with one option: try to find a foothold in exile. As a result, several Gulf-focused media platforms have emerged in recent years. While there are security benefits to working in exile, they still face a series of daunting challenges, including their remote distance from the region, the heavy control of the flow of information by governments, a dearth of available official data, and a lack of funding. On top of all these obstacles is the adversarial stance of Gulf governments, who portray independent media as "political opponents" who want to overthrow their regimes.
To better understand how an independent press can be a successful incubator for investigative work in this region from afar, GIJN talked with three native Gulf journalists who now report on the region from exile.
Avoiding the Stigma of Political Dissent
Since leaving Oman for the UK, Al-Fazari has been trying to dispel the myth of "political dissenter" that haunts independent journalists in the Gulf. But the kind of reporting he wanted to do was not possible inside the country.
"We could not practice investigative journalism in Oman," he says. "This kind of journalism is costly, and we were a small organization that did not get any funding."
Sponsors were afraid of supporting an organization with an alternative editorial line, while external support from foreign funders would breach Omani law.
He eventually left the country in 2015. His passport and ID card had been revoked the year before because of a protest he organized with colleagues and writers. Nearly eight years later, all of his documents are still being held by the authorities despite pleas by UN rapporteurs, international human rights organizations, and a statement of support from a large group of Omani intellectuals.
But realizing the future for Muwatin lay overseas, in 2017, Al-Fazari restarted the organization, this time in the UK with a new team. He received funding from a civil society foundation and from the US government-funded National Endowment for Democracy. The project has successfully partnered with journalists and writers from the Gulf state, and while focusing on investigative journalism is a core principle, they are still treading that fine line, trying to avoid publishing exposés that are highly politicized.
"Our experiment to gain people's trust and to beat the allegations of being a political project has succeeded to a large extent with readers from the Gulf region," he explains. Previously, interaction from Gulf residents on Muwatin's platforms was "almost non-existent." But now: "We notice that they are interacting and participating a lot. Some are participating and writing with us from inside Oman and the Gulf and this is positive."
"We proved that Muwatin is a serious project, and that we did not use the free space in exile to demonize governments and regimes at home, but have continued our work as independent and objective press," he explains. In recent years, Muwatin has produced stories on Omani government censorship and cyber attacks against its own citizens, the impact of growing privatization in the Gulf states, and the destruction of the judiciary in Saudi Arabia.
But even while Muwatin is headquartered overseas, Al-Fazari recognizes the potential threats that in-country sources and reporters face are very real. So some Omani journalists publish their stories using pseudonyms, he says, and it was only last year that his group managed to disclose for the first time the names of its board of directors and the team members who live in exile or in neighboring Gulf and Arab countries.
While it's a long game, Al-Fazari believes that if he provides the public with objective reporting, he will be perceived as a critical independent journalist and not as a political actor who wants to overthrow the government – a path that brings credibility for his organization and the kind of reporting he and his team want to do.
Overcoming the Hurdles of Remote Reporting
Saudi-born freelance journalist and filmmaker Safaa Al-Ahmad has produced a series of notable documentaries with the BBC. Among them: The Secret Movement in Saudi Arabia, which tells the story of opposition leaders in the country, and the film Houthis from Mountain to Power, which details the rise to power in nearby Yemen of the Houthi rebel group, against which Saudi Arabia has waged war for nearly eight years.
The personal cost of these investigations has been high. Al-Ahmad has faced a barrage of criticism through the Saudi state press and on social media, where she is accused of working for Iran, which has been accused of funding and supplying the Houthis. While she worked on the film about the rebel group, she was publicly excommunicated and she says she can no longer return to large parts of Yemen.
Partly, she says, the challenge lies in the fact that investigative journalism has not been allowed to flourish.
"In the Gulf region, there is no history of investigative work, and this space did not even exist," Al-Ahmad notes. Investigative reporting in the region "lacks everything," she says, "including the necessary resources, trained staff, and a community of Gulf journalists in a specific place. There is neither manpower nor equipment."
She says the pressure is such that some journalists leave journalism altogether, even once in exile, while others continue to work under pseudonyms, fearing longer-term implications from this type of reporting.
"We, who are in exile and [reporting] under our real names, are few and we are exhausted," she says, adding that living in exile brings its own psychological challenges. "Each one of us is an orphan in some country… The majority either resort to working in non-Gulf places or choose other sources of livelihood."
One of the most difficult obstacles for the Gulf media in exile is the difficulty in accessing reliable human sources in the region. States often control the flow of information, while also branding independent journalists as opponents of the regime, making sources nervous about speaking to reporters. But some ability to reach those living in the Gulf region is vital.
"I can't think creatively or verify information if I'm not on the ground," says Al-Ahmad, noting that for filmmakers in particular, exile reporting poses particular challenges.
Some journalists continue their work by collaborating with international outlets, using their background and experience to help shape foreign coverage. But even this brings challenges, according to Al-Ahmad, who says international outlets and platforms can miss the nuances needed to cover a story. She characterizes this dilemma as being stuck between a rock and a hard place. She explains: "The local rock, where I did not find independence, and the hard place of international broadcasting and production platforms that perceive Saudi and Gulf issues from a white man's perspective, which dilutes the core, important issues."
Building Solid Foundations — and Funding — for Media in Exile
The fact that many exiled reporters are dispersed throughout the world also poses a challenge, says Bahraini journalist Naziha Saeed.
A reporter for a number of media outlets for more than 20 years, focusing on political, gender, and human rights issues, Saeed was the recipient of the Johan Philipp Palm Award for Freedom of Expression. But she says she was forced to leave her home country in 2016 for Europe after being arrested, tortured, and prosecuted, as well as having her press license withdrawn by the government.
While exiled Gulf journalists are producing notable journalism, she believes that the Gulf press diaspora is still very scattered. And while exile-run sites are producing strong work, or working with local or regional foreign channels to continue to report from afar, she says these journalists do not yet constitute a cohesive voice for people of the Gulf abroad.
Saeed also suggests stereotypes about the region get in the way of supporting more press freedom. "The countries of the First World still do not consider Gulf states as countries deprived of liberties or freedom of press and expression, so they rarely support attempts to create a Gulf media in exile," she explains.
Al-Ahmad similarly notes how biases about which countries in the Middle East are or are not worthy of coverage can affect funding.
Independent media sites run by journalists from Syria and Yemen, she says, often receive financial support from donor organizations. "But in the Saudi case, for example, the majority of these donor organizations do not provide support to the Gulf given that it is a rich region, which makes obtaining non-politicized support very difficult," she adds.
Hope for the Future
Al-Fazari believes that, with enough commitment and willpower, the Gulf media in exile can be an incubator for investigative journalism in the region. Being outside the region's repressive press environment can let sites like Muwatin flourish, and provide inspiration for the kind of investigative journalism that is needed inside the Gulf. And the rise of open source reporting is also providing new opportunities.
"If it were not for technical progress, social platforms, and access to search engines, a big portion of Muwatin's content would not exist," Al-Fazari points out.
Still, none of the journalists contacted for this story had any illusions about how much more progress is needed.
Al-Ahmad says that while journalists like her have been targeted for criticism and labeled as "anti-government," in reality her role as an independent journalist "is to have a healthy space" in which she can criticize the government. While investigative journalism is "anti-power by nature and it questions the official narrative," that should not mean that journalists themselves are politicized, she says.
For now, though, she says that for many journalists, that means creating a space for their work in exile.
"How many investigative journalists are there in the Gulf?" she asks, to drive home the ongoing scale of the problem. "How many of them fled to exile?"
This story is the latest in a series looking at investigative journalism in the Middle East and North Africa region.
Additional Resources
'Reporting from the Outside': Lessons from Investigative Journalists in Exile
Reporter Katie McQue's Tips for Covering Migrant Workers in Arab Gulf States
Reporting on Migration in the Gulf: A GIJN Guide
---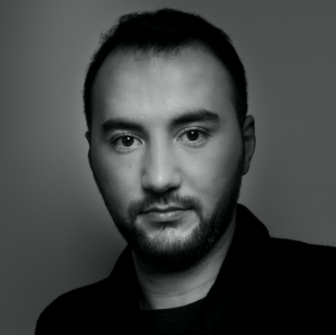 Ahmad Haj Hamdo is a Syrian journalist. A media graduate of Damascus University, he has published stories with Arab Reporters for Investigative Journalism, Daraj, The Guardian, and other media outlets. He is co-founder of Syrian Investigative Reporting for Accountability Journalism (SIRAJ), a GIJN member focused on training Syrian journalists.