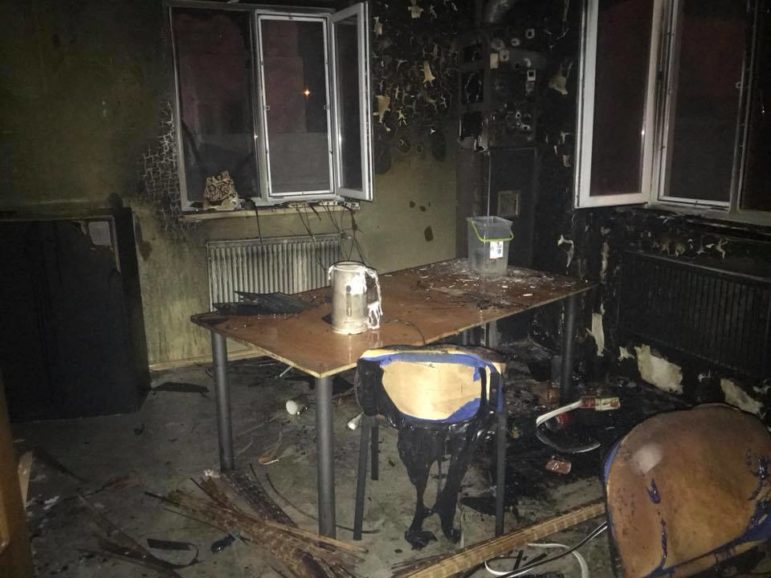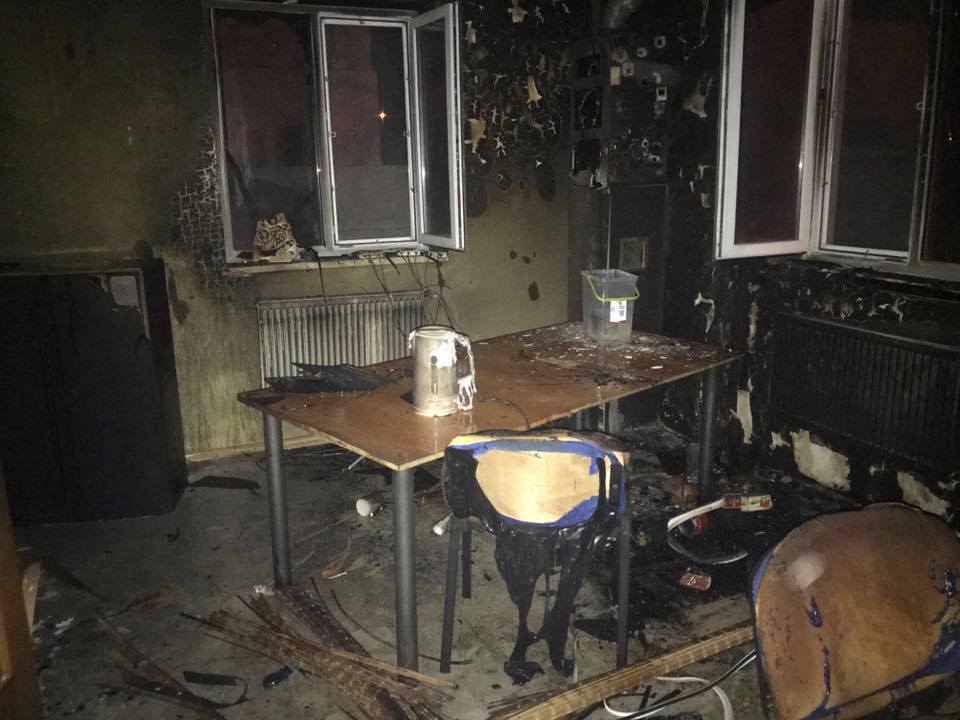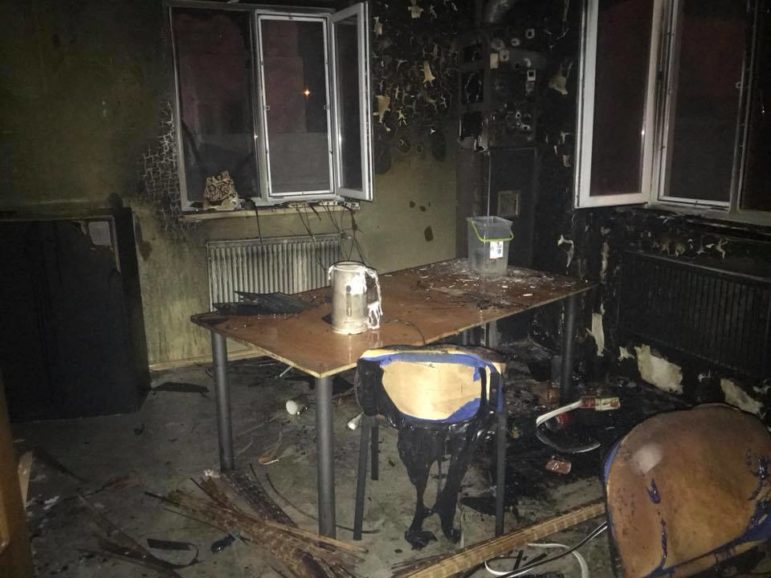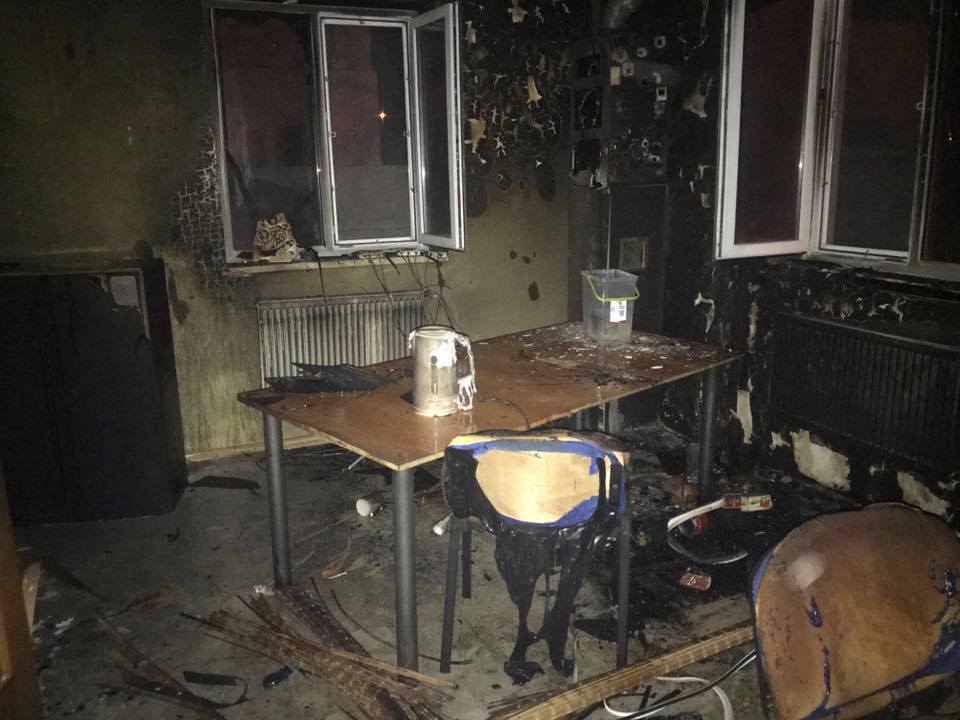 Arson Attack on Ukraine's Rivne Investigative Center
Read this article in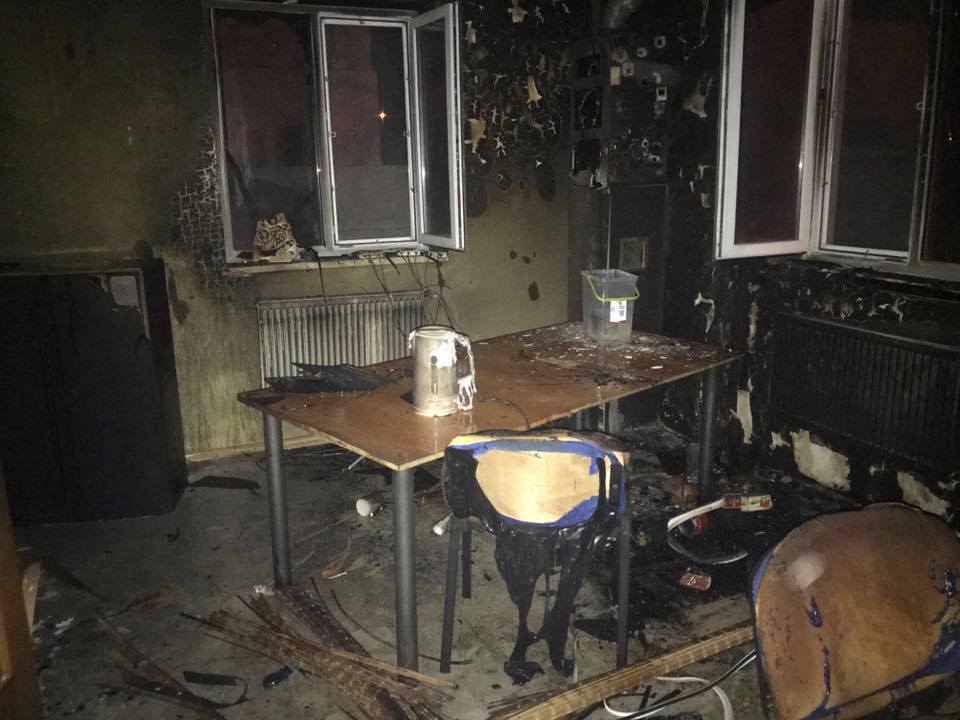 An arsonist attempted to burn down the Rivne Investigative Reporting Agency in western Ukraine on Thursday evening, according to staff members and associates. An unknown attacker entered the newsroom's first floor office, doused it with a flammable liquid and set it ablaze. Fortunately, no injuries have been reported.
The incident follows the recent theft of servers holding the Rivne Agency's computer files, forcing the 10-person newsroom offline. Leading Ukrainian journalists suspect a campaign is underway to intimidate or destroy the nonprofit known for its anti-corruption work.
The Rivne Agency, also known as The Fourth Estate, was founded in 2006 and is a member in good standing of the Global Investigative Journalism Network. The group has earned a well-deserved reputation for hard-hitting reports on corruption and crime. In response to the news, GIJN has issued the following statement:
The Global Investigative Journalism Network is dismayed to learn of recent attacks on the Rivne Investigative Reporting Agency in western Ukraine. An arson attack on the Rivne Center on February 22, and the earlier theft of servers holding its computer files, point to a campaign of violence and harassment against the group. The Rivne Center is a respected member of the Global Investigative Journalism Network, and our 155 member media organizations in 68 countries will be watching closely for Ukrainian authorities to take immediate, decisive action to end these attacks and find the perpetrators.
"The Rivne Agency had recently produced a series of stories exposing corruption and abuse of power by local officials," observes Oleg Khomenok, a veteran investigative journalist based in Kiev. "These incidents during the last two weeks look like an organized attempt to shut down a news organization that is revealing the truth — for either revenge for past stories or to stop ongoing investigations."
One agency investigation, released in November, uncovered 13 years of abuse of female students by the chair of choreography at Rivne State Humanitarian University. The widely covered story led to the professor losing his job and a police investigation. The story was judged one of the best investigative stories from former Soviet states by GIJN's Russian-language editor.
Another recent story by the group revealed that a local judge had illegally failed to declare a business registered in Slovakia. And the day of the attack, reporters say, the team had confronted the rector of a medical college with evidence of corruption.
Rivne is a city of about 250,000 people, located 330 km (about 200 miles) west of the Ukrainian capital Kiev.