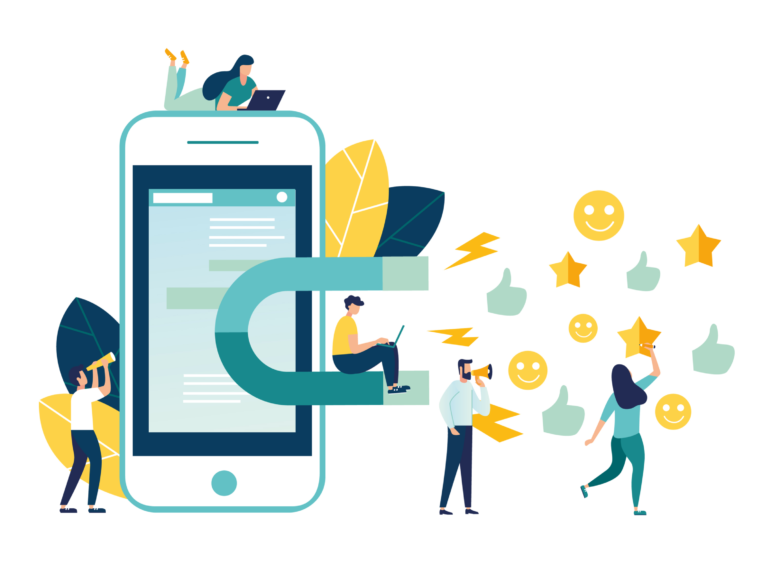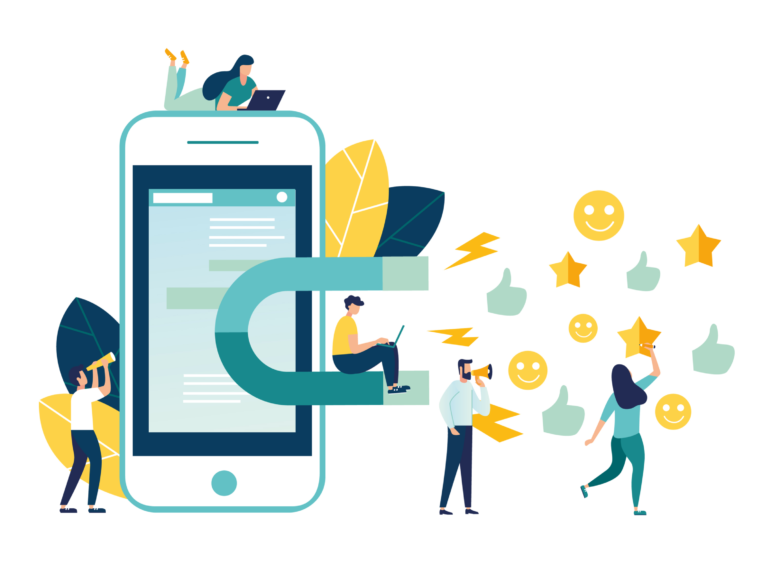 Maximizing Social Media in Your Newsroom: A Tipsheet on Distribution and Engaging Audiences
If you're reading this, chances are you already understand the importance of your audience. You probably don't need me to tell you that knowing who your audience is, where they go online, and what content they consume are critical to the survival of any organization. Still, even if you know these things about your readers and viewers, there's always more to learn and reflect on. This is a guide for organizations who are trying to improve their understanding of their audience online, and those trying to find new audiences to reach with their content. 
While reading these recommendations, a key takeaway is: In order to succeed, you should be putting as much effort into considering how you distribute your work as you spend creating the content itself. You can write an incredible story, or produce a groundbreaking project — but if you then sit back and hope readers will stumble onto your site, then it's a waste of time. In order to break through the noisy internet landscape, you need to put in the work to build a long-term relationship with your readers, so they remember your name and keep coming back.
Who Is Your Audience? What Platforms Can You Use?
Before you set out to do anything, you need to decide who you're trying to reach with your work. Are you trying to connect with underserved audiences? Are you reaching mostly younger or older people?
When I ask organizations who they're trying to reach, a reply I'll often hear is: "Oh, we're trying to reach everyone! We want lots of readers." Of course, everyone wants lots of readers. But outlets need to set realistic expectations, and build a picture of who will really benefit from reading their work. 
Once you've established these details about your audience, you can then decide where you want to distribute. There are many platforms where your work can be posted. But you can't be on all of them, nor would that make sense. Choosing the right ones for what you produce, who your audience is, and where in the world you operate, is key.
Something I've often heard organizations ask is: "Should we set up a profile on *insert new trending app?*" Before you get excited and set up social accounts on 50 different channels, think about this: The platforms people use will always change, but the content you share will stay the same. What that means is it's not worth chasing every shiny new app unless it makes sense for what you know about your audience. For example, there was a brief time everyone thought Snapchat was the future, and Facebook Live was adopted by every media organization across the board, but the influence of both has waned.
That's not to say you shouldn't try these new platforms. But a better use of your time is to invest more energy into improving the tools you already use — and that you know work. For example, building a newsletter subscription base may be better in building long-term reader loyalty than creating a new Instagram account. 
All this is to say that you should find the platforms used in your country by the people you're actually trying to reach. What works for a media organization in Australia will not be the same for a media organization in Senegal. If your audience is in Vietnam and nobody there really uses Twitter, you do not need a Twitter account. If you are trying to reach young people in Italy but younger people in Italy are not active on Facebook, you don't need to be on Facebook. If you are an organization with limited resources, this is especially true.
Lots of new platforms will come up every month, every year; you need to research them and track their growth — or non-growth — in your target region and assess accordingly. If you notice an uptick in people signing up to an app in certain countries you're targeting, it may make sense to keep a close eye on it.
Also, don't view platforms by what type of content they allow you to post. Instead, break them up into the type of communication they offer. I tend to do this in the following way:
1. One-Way Communication
You're broadcasting to people, which means it's largely a one-way conversation; you're not expecting replies or shares. On these platforms you should still give your readers the option to pass on comments or feedback, and you should still talk to your audience in a way that feels open. But these platforms do not offer an immediate, or visible, response. Some of the apps or methods that offer this type of engagement are:
Telegram: potential to build a large audience, but without feedback.

WhatsApp broadcast: offers a limited but targeted reach.

Newsletters: can be forwarded.
2. One-Way Conversation, But with Comments
You're sharing your work on a platform with your audience, but the only feedback you'll see is in the comments (if the comment option is turned on). Comments can help shape people's views on what you've posted, so while you don't need to engage or reply immediately, it's crucial to monitor and read what is said. Some examples are:
Instagram grids

Video/YouTube

LinkedIn
3. Two-Way Conversation
You're posting online and can expect immediate engagement. On these platforms, there is much more of a sense of a mutual conversation happening, and you're usually expected to respond in a quicker manner to your audience, too.
Twitter

Instagram Live

WhatsApp groups
My typical advice is to assess whether your organization has the capacity to monitor the conversations; for example, do you have the money to hire a social media editor, or an audience editor? If so, it may make sense to exist across all three of these areas, from one-way broadcasts to two-way conversations, such as having an active Twitter account, and an Instagram page that monitors and replies to comments. But if you have limited resources and funds, it may make more sense to narrow your focus, perhaps on a one-way conversation platform like a strong newsletter, or a Telegram channel. 
Each platform has a different goal and it's no use to anyone if it's not being used properly. For example, you should try to use Twitter for what it's intended for: replying to your audience and being involved in conversations. You should not use Twitter as a one-way conversation because it is not an RSS feed and using it that way doesn't really do much to engage your audience. 
With this in mind, don't think that two-way conversation platforms are the only way to gain an understanding of your audience. You can get a good sense of how you're engaging your audience in one-way conversation platforms, too. For example, newsletters now offer the option to see click-through rates to show popular items, and where in your region it's being opened. (More on that in the metrics part later.)
Another key issue to consider when choosing what platforms to use is access. For example, if Facebook is popular in your region but you face censorship or content is increasingly being blocked, is it worth removing your content from public-facing posts and focusing on a newsletter or Telegram channel? That's not to say the censorship ends there but it could help if you considered new options to reliably reach your audience.
As much of the world faces some level of censorship, extra measures like VPNs (virtual private networks, which can protect user identity and browsing activity from being tracked) and newer networks may be needed. Alternatively, if faced with harsh censorship, your organization may wish to post work anonymously; if so, consider what platforms in your country make the most sense to do this as safely as possible. (We should note this guide doesn't address China's platforms or its unique challenges with censorship.)
Another area to consider when it comes to access is affordability. For example, if you're trying to reach low-income communities, and they don't have access to fast broadband, then instead of setting up a YouTube channel with videos that take ages to load and buffer, maybe a text message solution is better suited, as it's more accessible. Consider apps and platforms that limit access with pay restrictions. For example, paywalls are one issue when it comes to affordability restrictions, but if an app requires users to pay when they sign up, will this make sense for your audience goal?
Following is a run-down of the most commonly used social platforms and distribution methods organizations use, plus links to articles about their use, and where to find them. These are all free to use unless otherwise stated with the $ symbol.
Many Different Ways to Present Your Content
When it comes to what platforms work best for your organization, there are no clear-cut right or wrong answers. It's entirely down to where you are in the world, what staff capacity you have, and what you know about your audience. Just remember: You don't need to spread yourself thin. Think strategically about what is worth your time and what isn't.
So let's assume you have an idea of who your audience is and what platforms would work best to reach them in your part of the world. Now comes the part where we whittle down how you can communicate your work. 
Each platform offers something different, and while each site tends to become well-known for a particular format, many have different features. For example, Instagram is best for visual content but it can also be great for audio clips. On Twitter, you don't need to just tweet the headline and a link; you can use it for storytelling, for example, by posting 10 tweets in a story thread. Telegram is great for broadcasting daily updates, but it's also good for embedding videos.
While I encourage you to think creatively about how you distribute your work, this isn't to say that, if you have a big meaty investigation, you need to suddenly throw it together into a TikTok post. But with every piece of work, you do need to think about the many different ways it can be communicated online. Give people the option to read the longform article on your site, but also consider how you can pull important information from that article and disseminate it further to reach new readers. 
Here's a rundown of the different elements you can consider when deciding how to publish an original story:
Text:

How you edit the length, add clarity, and shape the tone and "voice" of your content is down to you.

Audio:

Audio doesn't just mean podcasts. You can pull audio clips from webinars and upload onto Twitter; you can overlap audio clips with text and turn it into graphic audio-led videos on Facebook.

Image: Consider p

hotographs, graphic design, graphs, illustration — there may be people within your audience who respond better to visual posts.

Video:

Mini docs; short form video explainers.
When looking for inspiration on how to share your work, don't just look to other media groups. There is so much inspiration out there for how to effectively share information, stories, and news in creative ways across all industries, from charities to private companies. 
How to Use Metrics to Measure the Impact of Your Work
Measuring analytics is a useful, important way to understand your audience better. Still, it doesn't mean a whole lot if you don't also set some goals. So before you use tools to measure the number of people who have viewed, liked, or commented on your work, you need to decide what success looks like for your organization. For example, if you're a smaller organization, is your aim to reach x amount of website visits per month, or is it to gain 3,000 new newsletter subscribers? If you are a larger company, do you want recurring readers on your site, or is it better to set out a target number of followers? No two companies will have the same idea of success, so it's worth considering what it looks like for you.
A note about traffic: When it comes to website analytics, there are a number of other ways to understand a little bit more about your audience. For example, you can see how long readers spend on a page, which may suggest if the content was deeply engaged with by the reader (or not). And while getting high traffic to your site can be great, it doesn't necessarily equate to impact, or an engaged audience. There's lots more to be done to build a relationship with readers so they keep coming back, and so your organization's name is cemented in their minds as a trusted, go-to source. (For more on important metrics to look at more deeply, check out Beyond Metrics: A Beginners Guide to Metrics that Matter.)
If you have the tools and funds that allows for metrics tools to be built in-house, that's wonderful! But this costs money, and, if you don't, there's a whole host of other tools out there to help. Many are free, and many offer discounts for nonprofits, while others have free versions with limited services. Here are a handful of options:
Tool
What It Does / Note
Cost?

Buffer

Buffer is a tool that can be used to manage accounts in social networks, by providing the means for a user to schedule posts to Twitter, Facebook, Instagram, Instagram Stories, Pinterest, and LinkedIn, as well as analyze their results and engage with their community.

Yes, but they offer discount to nonprofits

Later

A tool that allows you to plan, schedule, publish, and measure the results of your Instagram and social media posts.

Yes

Sprout Social

Sprout Social is a social media management and optimization platform. It gives you a single hub for social media publishing, analytics, and engagement across all of your social profiles.

Yes

Mailchimp

Mailchimp offers various tools you can use to analyze your performance, learn more about your audience, and improve your marketing, and includes A/B testing

which allows you to compare two versions of a webpage or app against each other to determine which one performs better.

Yes, but some free services

Twitter analytics

Twitter offers its own analytics services, but only for a one month duration.

No

Facebook analytics

Facebook offers its own free analytics tools when you run a page.

No

Google Analytics

Google Analytics offers a wide range of insights (try

Google Analytics for Beginners

.)

No

Chartbeat

Chartbeat is another real-time analytics tool, offering insights to improve audience engagement, inform editorial decisions, and increase readership. 

Yes

BuzzSumo

BuzzSumo is an online tool that allows any user to find out what content is popular by topic or on any website.

Yes, but some free services
From calculating the reach of tweets, to seeing where in the world your readers are coming from, these tools all offer various ways to measure metrics of not only your own site, but they can also surface what content has been popular across social media platforms.
Still, while these tools can count the numbers, it's largely up to you to understand them, and think deeply about how they fit into your organization's wider goals. For example, if you notice a high number of people from x country visiting stories about x topic, it could suggest a growing interest in that area, and could help guide your organization's content direction. Or if you have a specific, small audience you're trying to reach, focusing on using tools to help reach 1,000 email subscribers is a huge achievement.
Depending on your role, it may be useful to join Facebook groups that discuss the latest changes to social platforms, too. For example, the Social Media Group here is useful.
Last Things to Remember
Here are my final three takeaways.
Don't approach a social media editor after you've published and say: "This is a strong piece, can we get more eyeballs on this." If this is a piece of work and you want to reach as many readers as possible, you need to start the conversation with your social or audience team before the work is published, and not treat promotion and outreach as an afterthought. The social and audience team will not be able to magically bump up the readership on a whim; they need the time to think strategically about ways to push promotion and share across their platforms.

With this in mind, don't ask a social or audience team if they can make something go viral. The whole essence of "going viral" is that it's unpredictable; it's not something you can force. Certainly, there are traits to viral content that makes it more shareable and engaging. But don't expect virality to be something you can map out.

Finally, headlines, thumbnail images, and the share text of an article matter. If you're scrolling through 100 different pieces of content on your Twitter feed, what stands out? What is visually engaging? What headline doesn't cut off because of character limit? There's much more that can be said about this, but, in short: How are you going to make sure your work stops people scrolling past?
Additional Reading
More than Eyeballs: How Journalism Can Benefit from Audience Engagement
The Case for Investing in Audience Engagement: GIJN's Latest Resource
Reporting Tips and Tools: Distribution and Promotion
---

Rossalyn Warren is the digital outreach director for GIJN. She is also a journalist living in London, who contributes features and investigative reporting to the Guardian, CNN, and the BBC, among other places. She was previously a senior news reporter for BuzzFeed News.