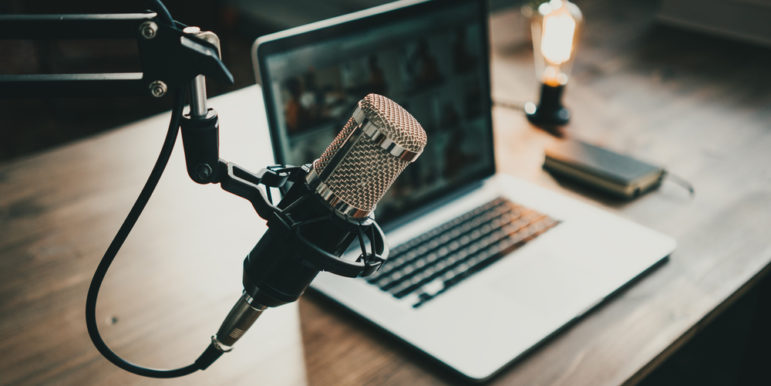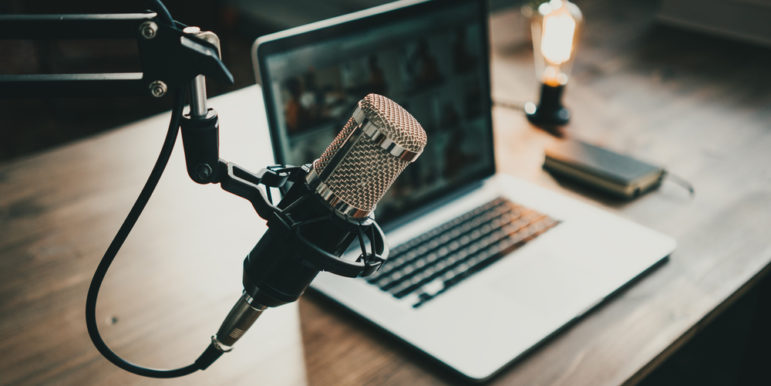 Investigative Audio: 8 Tips from Podcasting Innovators
It was after attending a podcast show in 2019 that Jason Liu, the deputy editor-in-chief of The Reporter, decided to start The Real Story, a podcast version of the online publication famed in Taiwan for its investigative stories.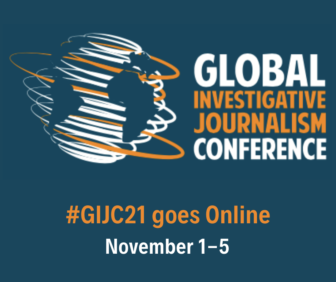 It was an instant hit. Currently, the podcast has over 100,000 subscribers, previous recordings have millions of downloads, and the series has been particularly successful in reaching a younger generation less likely to read long-form investigative stories. Recent episodes have featured interviews with survivors of the "re-education" camps in Xinjiang, China, stories about the lives of young people in Indigenous villages, and other topics that fall under The Reporter's human rights, social justice, and public policy investigative strands.
At the 12th Global Investigative Journalism Conference (#GIJC21), Liu and other podcast creators shared tips on how best to utilize the audio technique in telling investigative stories.
Panel host Susanne Reber said interest in podcasting has skyrocketed in recent years, and highlighted how insights from a panel "full of innovators" who had "taken major risks to get into the space" could help podcast producers around the world. Here is a compilation of their tips.
1. Make It About — or Relevant to — the Audience
Connecting with your audience is key to telling a great story — the kind that will have the right impact. So, beyond considering how strong your topic is, always consider how it relates to your audience, or whether you can find relevant perspectives or connections to present it. That way, you will keep listeners hooked. Reber, executive producer of podcasts at the Scripps Washington Bureau, said characters are your "absolute best friends" in podcasting. "Get to know and love them," she said. "They are the key to everything that is magic." She adds that a story about ordinary people experiencing extraordinary situations will attract greater attention than big topic stories that do not necessarily have a human face.
2. Build Trust with Sources
As an investigative journalist, you want to get the full story from your sources, but this requires a great deal of skill. Ramsey Tesdell, co-founder and executive director of Sowt Podcasts, an Arabic-language podcasting platform, said building that relationship takes time but it is necessary to get your sources to tell you their story in an engaging way. The panel said reporters should go beyond asking interviewees what happened, to also ask how they feel about what happened to them. Before you start recording, ask what they might want to focus on within the context of what is being discussed. That way, they will be mentally ready to share their story. Afterwards, ask your sources if they want you to change anything.
3. Always Have a Focus or Goal
Be clear in your mind about what you intend to achieve with a podcast investigation. "Just because a growing number of journalists and producers are adopting the podcasting technique is not enough reason for why you should begin one," cautioned Taja Topolovec, co-founder and chief executive of Pod črto (in English, The Bottom Line), an independent Slovenian investigative outlet that focuses on podcasting. She said reporters should ask themselves: What will we do that is different from the others, and why do we want to cover a certain subject? How does it relate to our audience?
4. Bigger Audience, Yet More Engaging
Podcasts can bring new audiences to investigative journalism, and some find this type of audio a more intimate, and more trustworthy format, than traditional print media. Liu said that some audiences — particularly younger audiences — do not like to read long-form investigations "but if they can listen, they are happy." (Read more on how the team created a chart-topping investigative podcast in this story.)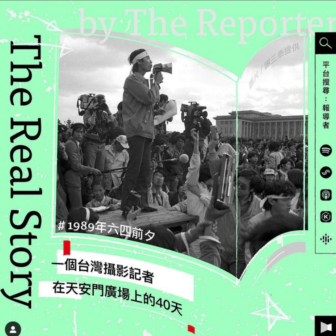 5. Keep an Open Mind, Be Ready to Learn
The panelists said reporters should be ready to make mistakes and learn from audience feedback. Topolovec said you must remember that you are starting something new and are bound to make mistakes. Feedback from your community is invaluable, but you do not have to listen to each and every piece of advice and opinion.
6. Stories Need Structure
Like every other storytelling technique, podcasting should have a structure: a beginning, a middle, and an end. Panelists agreed that audio reporters should let the story flow to attract and keep their audiences. To achieve this, Liu said you have to record everything while investigating, so that you have as many details as possible.
7. Fact-check Sources
Beyond conducting interviews, fact-check what your sources say to ensure that they are not letting their emotions get in the way of information they are providing. Also, do your research to make sure that everything they tell you is relevant to the story.
8. Audio Might Offer Better Source Protection
Tesdell said investigative podcasting can be a safer way of publishing a story, especially for sources who risk everything to share their experiences. He said the audio-only format gives you tools to protect participant's identities: you don't have to show interviewees' faces, and you can also change their voices. Others, whose stories are not recorded, can still be helpful for the narrative.
You can read about some of the best global investigative podcasts in this GIJN story, or in this compilation from 2020.