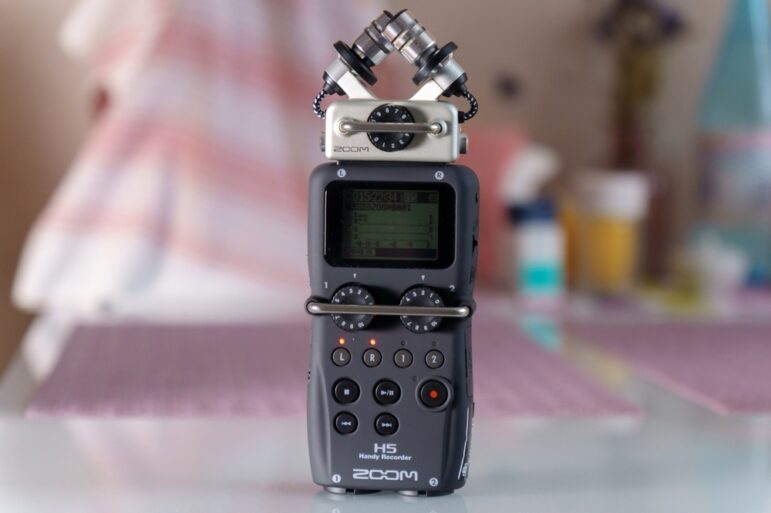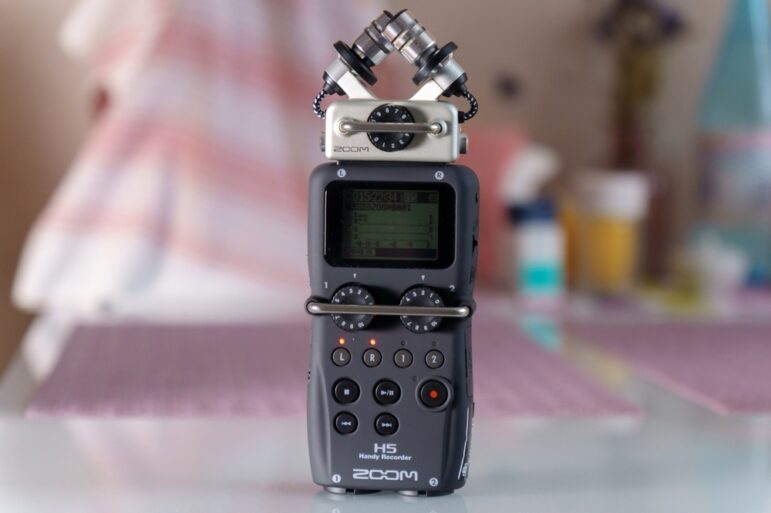 How to Reach Hard-to-Access Stories — and Audiences — with Audio
Recent headlines about South Africa's Alexandra township — or Alex as it is known to locals — in northern Johannesburg focus on crime, devastating fires, flooding, and homelessness. Buried among the bad news is a mention of the I Will Not Grow Old Here podcast and its nomination for the Ambies — the audio equivalent of a Grammy or Emmy.
The podcast is presented and co-written by Alex resident Mary-Ann Nobele and produced by the nonprofit Radio Workshop, a podcasting company that works with audio creators from across Africa. A three-part, story-driven show, it offers a new perspective on the township. Multiple generations of Nobele's family live in Alex, but Nobele does not see her future there. As she introduces listeners to her life and community, she tackles questions of youth unemployment in South Africa and how to make it in a place like Alex, or how to make it out.
"Alexandra township is often depicted in stereotypical ways in popular media where the focus is on the degradation of the environment or how unsafe it is," Radio Workshop's editorial director Lesedi Mogoatlhe told attendees at the 2023 International Journalism Festival in Perugia, Italy, in a session on why audio is the solution for hard-to-access stories.
While video journalism "can propel people to project assumptions about what it's like to live" in a particular place, audio journalism rooted in an individual's perspective rejects "a homogenized experience," she said.
There is an intimacy to audio, and listening to a story being told by someone living through an event, or from a particular place, can make "a big, impactful topic come very close to us," said Josephine Karianjahi, co-founder of Africa PodFest, a podcasting festival focused on the continent.
Working in audio allowed Nobele to move around the township with minimal equipment. She could record herself walking around the township using a lapel mic, for example, keeping close to her interviewees.
"With a microphone, she was able to point towards the things that were important to her that showed us scenes that we might have overlooked as outsiders," noted Mogoatlhe.
Keeping the amount of recording equipment to just the handheld kit needed for an audio story or podcast is also a safety consideration. "Mary-Ann lives in a community where she doesn't always feel safe and we didn't feel safe sending her out onto the streets with this equipment as a young woman on her own," explained Mogoatlhe. "We had to think about what we could use equipment-wise to make her feel safe or not make her collect tape on her own; or when she is on her own, giving her kit that's discreet."
The less intrusive nature of audio recording equipment can help journalists engage reluctant or hard-to-access sources, too. Speaking at another audio journalism session at the festival, James Smart, podcast editor of Kenya's Nation Media Group, discussed Case Number Zero — a podcast investigating the 2013 disappearance of Kenyan journalist Bogonko Bosire. Documentary makers had been following this story for seven years but had "essentially lost interest" because of how difficult it had been to get people to talk about sensitive issues on camera; audio allowed a way back in.
"You put a camera in front of someone; it's a problem," Smart said. "If it's just a microphone, there's nothing but me and you face-to-face. I almost forget you are recording. This makes audio a place to tell very difficult stories and removes the awkwardness of human experience."
Audio recording devices allow people to "just talk," he added: "You can feel those moments in the narrative. It's almost impossible to provide that on-screen… Subjects can't be as honest or reflective. Capturing those moments is massively important. You can write to those moments; you can write to the silence of the audio."
Finding the Right Voice
If two crucial benefits of audio as a format are personal, intimate narration and offering an alternative perspective from within a community, one other tip that emerged from Perugia is that it is crucial during the production process to make sure the story is authentic.
Ramsey Tesdell, co-founder and CEO of Arabic-language podcasting platform and production company Sowt, said who is telling the story is crucial when it comes to audio journalism. If the podcast is about an Arab country, he said, "you don't want someone from the outside necessarily coming in and telling that story. You want someone's honest voice, tone, and language."
A podcast might be narrated in colloquial Arabic if appropriate, said Tesdell, adding that audio works well when reporting on situations such as the conflict in Syria "where it's difficult to get in or out."
Nation Media Group's Smart reiterated the importance of telling stories in the language most relevant to the community it covers. "If the story is primarily from this particular language, we tell it first in that language and then translate into English and then into other languages," he said. "We have to make sure the story makes sense to that community first before we translate it to anything else."
Alongside being conscious about who is telling a story, and in what language, audio journalism also allows for other innovations too. The team at Sowt has produced podcasts bringing together opposing political views and used sound design to play left-leaning voices in the left channel and right-leaning voices in the right before bringing them into stereo: small innovations designed to challenge the way that stories are told.
Production and Distribution Challenges
Smart suggested that the tech companies dominating the podcast hosting space had a better grasp of European and US markets and more interaction with newsrooms and audiences in those regions — but they also lack an understanding of places like Africa. "They have created a solution for that part of the world, not for our part of the world," he said. "We have to find means and ways for how people [in Africa] find podcasts and want to listen."
Multiple languages across a country or community, expensive mobile data, and fewer podcast apps create distinct challenges for podcasters in Africa, for example. As such, producers may measure success in different ways than their European counterparts. Download figures are less important than listens for the podcasts produced by Nation Media Group, Smart explained, because audiences are more likely to listen via a website than download a podcast, which can take up too much storage space on popular Android devices.
"Africans want to listen while we are doing other things; in Europe, you might be listening on trains or a commute. There are differences in audience behavior," he said.
It's vital to think about where your intended audience will consume your podcast, said Karianjahi, referencing a podcast produced by a low-income community in Kenya that prioritizes distribution via the Facebook Lite app to ensure it reaches community members. Sowt's Tesdell looks at how, when, and where people are listening to the group's podcasts: 10 pm and later is common in the Arab World, he said.
Similarly, shows produced for consumption via WhatsApp have gained popularity in Africa — such as What's Crap on WhatsApp, which fights disinformation — since sharing audio on the messaging platform requires less data and can bring communities together quickly. Alternative distribution channels to radio are crucial for podcasts on the continent, despite radio's news penetration with audiences. But one big challenge is that many shows don't have enough episodes to allow them to negotiate with a local broadcaster for a regular slot in their programming.
Karianjahi said she has also seen USB sticks loaded with podcasts or audio reports sent from one community to another by public transport in places where the data network doesn't have enough coverage.
Speaking in a pre-recorded interview conducted by the Thomson Foundation and played at the festival, Ukrainian podcast producer and host of the Another Interview podcast Volodymr Anfimov said podcasts can be lightweight to produce — a huge benefit in conflict zones when infrastructure, including electricity and internet connectivity, is affected by missile strikes. "It's much easier to make an episode than a video show. We could react faster," he said, speaking of his experiences during the Russian invasion.
Fellow Ukrainian podcaster Andriy Chemes added that the reality of war in Ukraine had made downloading podcasts to your phone popular: "Air alarms could go on for two, three, four hours. You are sitting in a shelter or basement with no signal. You want to read, listen, and get some information or entertainment."
Additional Resources
A Global Tour of Investigative Podcasts: The 2022 Edition
How We Turned Years of Reporting on the High Seas into a Podcast: Tips from Ian Urbina
How Taiwan's The Reporter Created a Chart-Topping Podcast
---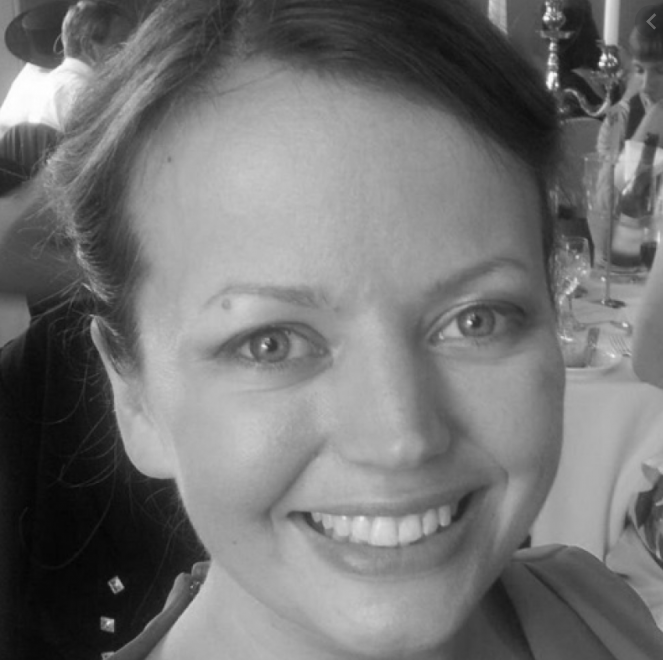 Laura Oliver is a freelance journalist based in the UK. She has written for the Guardian, BBC, Euronews, and others. She is a regular journalism trainer for the Thomson Foundation and Thomson Reuters Foundation and works as an audience strategy consultant for newsrooms. You can find her work here.