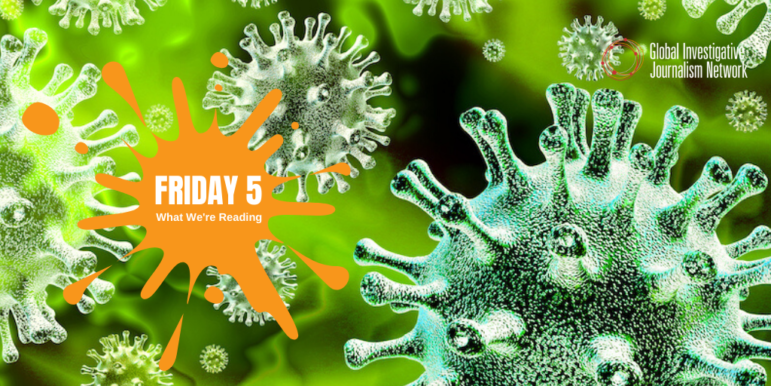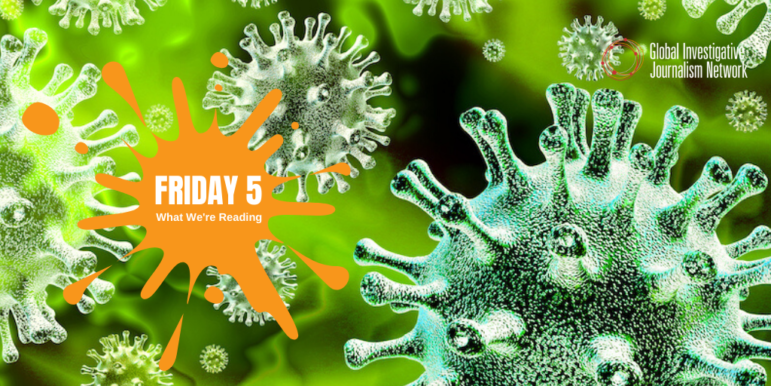 What We're Reading: WhatsApp Engagement, Media Survival, and Russian Disinformation
This week's Friday 5, where we round up our favorite reads from around the online world in English, includes a Bellingcat post on what to look out for when reporting on Russian disinformation, how Documented is using WhatsApp to maximize reporting and audience reach, and the Oxford research group's global effort to gather publicly available data on the coronavirus.
Bellingcat's Aric Toler took aim at Russian disinformation coverage by Western outlets which lack "sufficient context and nuance" in their storytelling, using a New York Times article as a case study in "what not to do in covering disinformation." Among other issues, Toler underscored the importance of identifying your garden variety bot from a state-sponsored one, the difference between paid and unpaid trolls — "also classified as a jerk, or someone who simply disagrees with you" — and sorting through the varied levels of autonomy among Russian newspapers and websites which are, as he points out, different from often less-independent televised news. He knows firsthand how difficult it is to navigate disinformation in that space, including how he once inaccurately assessed a Twitter account which was later revealed "Russian-made account masquerading as an American conservative."
As this piece about a nonprofit news outlet dedicated to New York City's immigrant community points out, WhatsApp has more than 2 billion users worldwide. The Q&A with Documented's co-founder Mazin Sidahmed shows how its reporters are using the platform to solicit questions and concerns about the virus, as well as ideas for audience-building, including direct outreach to specific communities and Facebook ads. Also on engagement, check out this Q&A with ProPublica's Maya Miller on COVID-19 Sourcing where Miller talks about creating a callout form to find sources related to COVID-19. (Read more about ProPublica's engagement reporting in this pre-coronavirus Q&A by GIJN's Eunice Au.)
This week's New York Times visualization showing the massive spikes in COVID-19 deaths in countries around world compared with "normal" death rates brought the devastating state of the pandemic into perspective. To help muddle through the onslaught of imperfect, publicly available data, the data scientists at Oxford University's Our World in Data are clearly showing their work and sourcing and explaining what is — and isn't — included in data, spelling out, in layman's terms, terms such as exponential growth. Download a daily updated COVID-19 dataset or use their open-source code or charts for free, with attribution.
The coronavirus crisis is devastating the news industry, and a lot of media groups won't survive. For Inside Philanthropy, Mike Scutari spoke to journalism funders and advocates about how to support outlets for the road ahead. He writes that, in addition to legislators addressing the "Facebook/Google advertising duopoly," funders need to also help outlets develop sustainable business models which are built on "digital transformation, a deep base of members or subscribers, and robust fundraising capacity." As Knight President and CEO Alberto Ibargüen told Scutari, "Those that use this moment of permission to experiment, learn and apply will benefit; those that retract to try to stay the way they were will fall further behind their audience. There is no turning back." For more on sustainability, check out these planning tips for small independent media, based on the recent GIJN webinar with Ross Settles, Bridget Gallagher, and Alan Soon.
As many media groups move events online, here are some tips from event organizer Jess Sousa (who has produced events for the MIT Media Lab) on creating content for short digital attention spans, including tapping virtual event experts and the importance of captions, with suggestions for some low cost options. We also love this list from Splice on how to set up an online event, with tips on live event registration, post-event communication, what metrics to capture, speaker and program management suggestions, as well low-tech suggestions on hardware and software.