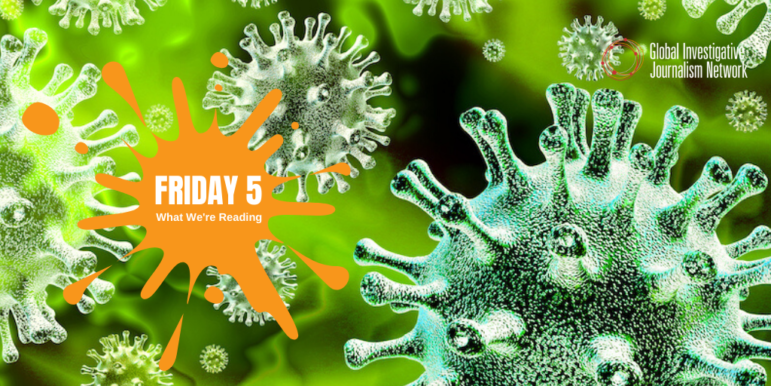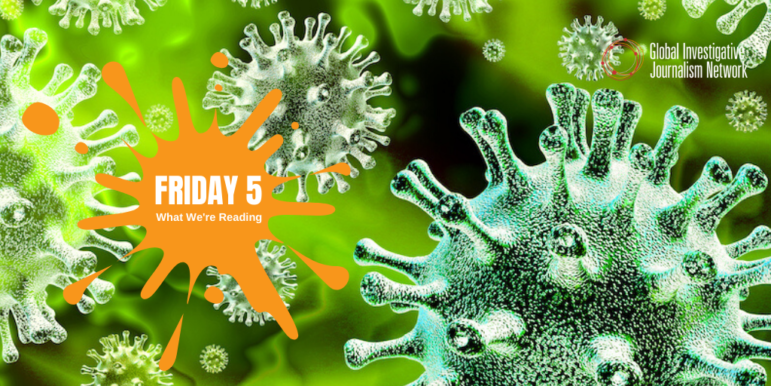 What We're Reading: Google Mobility Reports, Pegasus Spyware for Virus Tracking, Justice for Jan Kuciak, COVID Corruption
This week's Friday 5, where we round up our favorite reads from around the online world in English, includes the launch of Google's Community Mobility Reports that track social distancing trends in 131 countries, how the group behind Pegasus spyware created software for COVID-19, and news that the man who murdered investigative journalist Jan Kuciak was sentenced to 23 years in prison.
COVID-19 Community Mobility Reports (Google)
Using Google Maps technology — the function which allows users to see how busy, say, the local market is — the company released Community Mobility Reports to support public health officials around the world to better evaluate if social distancing measures are working. Underscoring stringent privacy efforts, Google says the aggregated, anonymized data "chart movement trends over time by geography" and across different categories of places such as "retail and recreation, groceries and pharmacies, parks, transit stations, workplaces, and residential." Users can download the previous two to three days of data from 131 different countries, or in the United States, by state.
Israeli Spyware Firm Pitches to be COVID-19 Saviour (BBC)
The NSO Group, which is behind Pegasus software that has targeted journalists and human rights activists around the world, is marketing software that uses mobile phone data to monitor and predict the spread of the coronavirus. As reported by Reuters and Bloomberg, the product "analyzes huge volumes of data to map people's movements to identify who they've come in contact with, which can then be used to stop the spread of infection." The Committee to Protect Journalists' Courtney C. Radsch mentions the NSO Group report in in her concerns that some governments are already using technology to track infected people with facial recognition technology and thermal monitors, and that we must ensure "we don't weave a surveillance apparatus that can't be undone."
Amid a pandemic-saturated news cycle, the man who murdered investigative journalist Jan Kuciak and fiancée Martina Kusnirova was sentenced to prison this week. On Monday, a judge in Slovakia gave former soldier Miroslav Marcek — who admitted to the February 2018 killing — a 23-year sentence. Kuciak had reported on corruption and the links of influential businessmen to political, judicial, and police leaders, including businessman Marian Kocner, who is standing trial with two others in separate hearings on charges of paying for the murder.
Corruption in the Time of COVID-19: A Double-Threat for Low Income Countries (U4)
This guide by U4, the Norway-based group which studies how corruption threatens international development, underscores the opportunities for abuse of power and corruption during the pandemic. The guide outlines emerging corruption trends around the world that are already associated with the disease outbreak, including issues in medical equipment procurement, inflated pricing schemes, political power grabs, service delivery blockages, and a lack of transparency in research and development. While we're on the subject of what to look out for, check out this overflowing Basket of Ideas from the African Centre for Media Excellence which offers up excellent questions across the spectrum of coverage, including healthcare, agriculture, and education. And don't miss our own Digging into COVID-19 — part of GIJN's free webinar series on Investigating the Pandemic — for tips, data, and angles from experts on the pandemic's front lines.
Journalists, This Is Your Moment. Please Show You're Trustworthy (Trusting News)
With website traffic spiking as people seek accurate COVID-19-related news, it is a unique moment for quality news organizations to build trust with skeptical audiences. Joy Mayer at the Trusting News initiative created a wish list that "mission-driven, ethical journalists would do right now to demonstrate credibility and distinguish themselves from less responsible content producers." While US-focused, the "trust tips" have broad application — and come with cut and paste templates to help organizations more easily execute — including stating your purpose by explaining your mission and priorities; showing users how you strive for accurate, ethical reporting; talking to the audience about the cost of your journalism; and interacting with your audience.
---

Tanya Pampalone, GIJN's managing editor, rounded up this week's Friday 5. Tanya is the former executive editor of South Africa's Mail & Guardian and former managing editor of Maverick (now Daily Maverick). She is a contributor to Unbias the News: Why Diversity Matters for Journalism and Southern African Muckraking: 150 Years of Investigative Journalism Which Has Shaped the Region.