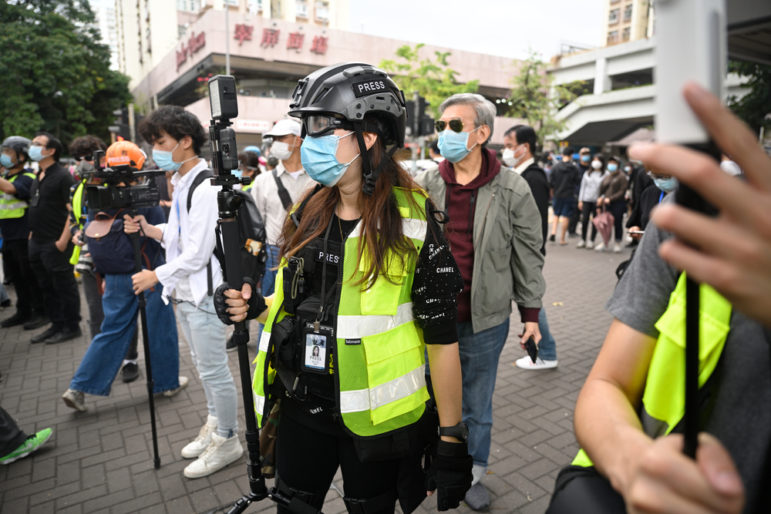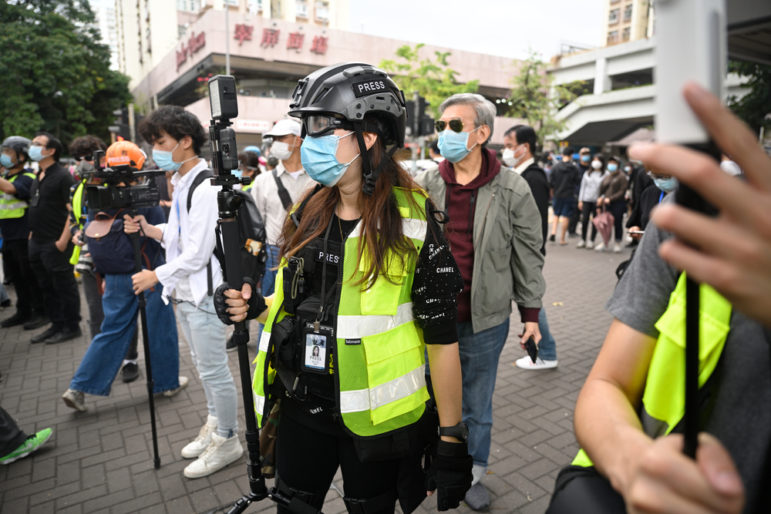 Three Years On: How Journalists Have Dug into Every Aspect of the COVID-19 Pandemic
Read this article in
In the past three years since the first known case of COVID-19 was identified, watchdog reporters around the world have taken on one of the most difficult and deadly investigative topics in modern history. In that time, the coronavirus pandemic has killed at least 6.6 million people, eroded the global economy, disrupted supply chains, and upended political systems.
The pandemic also threw up a common test of national responses, showing in real time how governments coped — or didn't — with the crisis. And it presented new opportunities for bad actors to engage in corruption, disinformation, and exploitation. Journalists have doggedly dug into all of these threats, and held officials and institutions accountable, despite the additional reporting challenges of lockdowns, travel restrictions, and infection risk. Indeed, according to the Press Emblem Campaign — a Geneva-based press advocacy nonprofit — at least 1,194 media professionals from 95 countries had been killed by COVID-19 by the time the group suspended its global count in March 2022.
Newsrooms showed remarkable agility in adapting their coverage of wrongdoing to the rapidly-changing phases of the crisis — from outbreaks and the rush for PPE (personal protective equipment) to COVID-19 disinformation, treatment scams, superspreader events, lockdowns, vaccine rollouts, and virus origin probes. The often excellent investigations that have followed number in the hundreds — so it was a challenge to narrow them down to the ten we've selected. Below you'll find our curated short list of notable pandemic investigations, chosen to reflect innovative reporting, diverse regions, and the wide variety of COVID-19 subjects that journalists tackled.
In 2021, several Peruvian cabinet ministers, administrators, and other officials resigned in the wake of the "Vacunagate" scandal, after investigative journalists revealed that they, along with hundreds of other well-connected individuals, had benefited from secret inoculations — long before any vaccines were available to the public. The coverage in Peru was led by nonprofit newsroom Salud con Lupa (Health Under a Magnifying Glass), which showed how 487 influential people, including the then-president of Peru, took advantage of 3,200 "courtesy" vaccine doses supplied to the country by a Chinese state-owned drug maker. Using their knowledge of clinical trials databases and their relationships with health sector sources, the reporting team not only published an interactive database that revealed links among the beneficiaries, but also showed that some were involved with approving contracts for the national vaccine roll-out.
While Salud con Lupa dug deep into the scandal, another investigative outlet, OjoPúblico, chose to cast a wide net instead — investigating whether other governments in Latin America had also received potentially corrupting "courtesy" doses from foreign pharmaceutical firms. Their team discovered that at least 13,500 excess doses were sent to Chile, Peru, and Argentina by three Chinese vaccine makers. In a later interview with GIJN, one OjoPúblico reporter, Ernesto Cabral, detailed the databases the team used, including customs registries and supply chain tracking tools.
Watchdog reporting on COVID-19 problems in fully autocratic countries is as difficult as it is important. Yet journalists have made important revelations even within these repressed nations — from mass pandemic graves in Iran to hidden COVID-19 deaths in Russia. At the 2022 SOPA Awards (The Society of Publishers in Asia), The Wall Street Journal won in the Public Service category for Of Unknown Origin — an investigation that revealed how Chinese authorities obstructed virus origin investigations by World Health Organization experts. Meanwhile — for its Myanmar's Missing Millions investigation — Asia/Pacific newsroom The Diplomat reported that Myanmar had received US$372 million from the International Monetary Fund to combat the virus — and that this transfer happened just days before a military coup overthrew the government. Its reporting found that these funds had subsequently vanished, despite a surge in COVID-19 cases in Myanmar, and that only 8.5% of citizens had been vaccinated some nine months later.
Poor government response was a central focus for watchdog newsrooms. In this deep dive for India's premier long-form magazine, The Caravan, reporter Chahat Rana explored the Indian government's response to the second COVID-19 wave that devastated the country in 2021. Her reporting not only revealed shocking communication, data, and delivery failures — including a lethal lack of oxygen and other critical supplies — but also memorialized the many citizens whose deaths could have been easily avoided.
In this two-part story, CENOZO, a cross-border investigative project in West Africa, revealed a profiteering scam run by two African governments, involving exorbitant and sometimes needless post-arrival COVID tests and quarantine fees for international travelers. Using both traditional and undercover reporting methods, the team showed how the governments of Nigeria and Ghana used the pandemic as cover to exploit inbound airline passengers, long after many other West African countries had abandoned policies mandating post-arrival testing for vaccinated travelers. The team found that, in addition to charging two to three times the normal rate for PCR tests, some passengers were also charged US$90 per day in quarantine fees and "treatments" that were never delivered. Using individual case studies, CENOZO showed how people traveling between Nigeria and Ghana were particularly burdened — overpaying for tests to prove they were not infected within each leg of their travel.
One disturbing trend seen throughout the pandemic involved shady procurement deals for medicines and medical supplies given to dubious or unqualified contractors. And investigative stories often played a role in terminating these deals, or the tenures of the officials behind them — a role especially critical in the poorest countries, where citizens are most vulnerable. In Zimbabwe, dogged investigations of COVID-19-related contracts led to the firing and arrest of a health minister, and the cancellation of corrupt spending — but also the harassment and arrest of investigative reporters. In one piece for ZimLive.com, reporter Mduduzi Mathuthu revealed that a two week-old company linked with the president's family had received a US$2 million down payment on a $20 million contract for "medical supplies." The story also detailed inflated pricing and the fact that the company was not listed on Zimbabwe's procurement regulator, as was legally required. Meanwhile, award-winning investigative reporter Hopewell Chin'ono was harassed and arrested soon after publishing documents that allegedly showed nepotism and corruption in one of Zimbabwe's medical equipment contracts.
In this harrowing documentary about the early months of the pandemic, Seth Wessler — an investigative reporter at ProPublica — found a way to document shocking conditions and COVID-19 risks endured by undocumented migrants at a private detention center in the US state of Georgia. The film was showcased at the 2021 Double Exposure Film Festival in the US. There, Wessler described his ingenious method for accessing the hidden world of people facing deportation: connecting to detainees and detention center scenes using a webcam app that charges 25 cents per minute. Wessler secured funding to record hundreds of hours of interviews and footage with the webcam, revealing hunger strikes in protest of the often reckless exposure of detainees to infection risk.
While many stories flagged and debunked COVID-19 misinformation — from treatment scams to outbreak conspiracies — few succeeded in identifying the individuals behind coronavirus disinformation campaigns. This story, by Alexandre Capron — a reporter for France 24's The Observers — investigated a coordinated disinformation campaign on Facebook targeting hundreds of thousands of people in West Africa and Western Europe. In particular, he found five fake Facebook News Feed pages that sought to exploit political resentment among the large Congolese diaspora in France. Capron not only identified the two campaign administrators, but secured a revealing interview with one of them — a 20-year-old college student in the Democratic Republic of Congo. That man's candid comments — such as "we make up stories to get followers" — highlighted the fact that major COVID-19 disinformers were not limited to state actors, ideological trolls, and commercial scammers, but also included tech-savvy young people simply seeking attention. Capron shared the tools he used — among them Hoaxy, whopostedwhat.com, and Facebook's Transparency box — in this GIJN story.
In 2020, journalists around the world were particularly effective in exposing problems, procurement corruption, and scams involving personal protective equipment (PPE). Some of the best of these efforts were from the reporting duo of Martha Mendoza and Juliet Linderman at the Associated Press. In March 2020, they used commercial trade databases, the US Federal Procurement Data System, and sources at nurses unions and medical associations to reveal an astonishing fact: that, despite the pandemic emergency, the supply of critical protective equipment in the US had actually decreased steeply over the prior year, creating a crisis for frontline medical staff. In May, they further revealed something more sinister, as part of an award-winning collaboration with the Global Reporting Centre: that a vast number of imported N95 medical-grade masks, as well as millions of gowns, gloves, and other medical supplies being used in US hospitals, were counterfeit, "putting lives at risk." Mendoza told GIJN that this story began when she noticed health workers "pulling at ear loops" — and recalled expert warnings that ear loops on medical-grade masks could indicate fakes, and a lower level of protection.
Many governments used pandemic lockdowns as cover for abusive new laws, crackdowns on minority groups, or rollbacks on civil liberties. In South Africa, for instance, Viewfinder found evidence that one man, Petrus Miggels, likely died as a result of an assault by police on the first day of the nationwide lockdown, rather than "natural causes," as claimed by authorities. His death symbolized many excessive-force incidents in the country's lockdown enforcement, and served to remind South Africans that vulnerable individuals made up the alarming statistics tied to the pandemic. Meanwhile, an investigation by Al Jazeera's 101 East program showed how migrant workers in Malaysia were harassed, confined, and placed at severe infection risk as part of that country's lockdown strategy. This story also raised alarming questions about racism and xenophobia against migrants from places like Bangladesh and Pakistan, as well as Malaysia's press freedom environment, after Al Jazeera's office was raided.
Written by organized crime researchers Tuesday Reitano and Mark Shaw, this 2021 book reveals how criminals around the world exploited the pandemic — from treatment scams and cybercrimes to supply chain corruption and new narcotics trafficking routes. It also serves as a rich brainstorming resource for journalists looking for vulnerable points when similar transnational crises strike, and in the future post-pandemic environment. Their meticulous research shows how crime syndicates quickly fill service and distribution gaps when governments are slow to respond to national emergencies, and how they exploit these opportunities to shield themselves from scrutiny, prosecution, and even criticism.
Additional Resources
Lessons from the Pandemic: COVID-19 and Health-Pharma Investigations
How Two Peruvian News Outlets Revealed "Vaccinegate"
Researching Government Contracts for COVID-19 Spending
---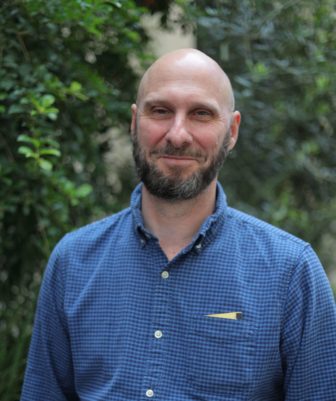 Rowan Philp is GIJN's senior reporter. Rowan was formerly chief reporter for South Africa's Sunday Times. As a foreign correspondent, he has reported on news, politics, corruption and conflict from more than two dozen countries around the world, and has also served as an assignments editor for newsrooms in the UK, US and Africa.