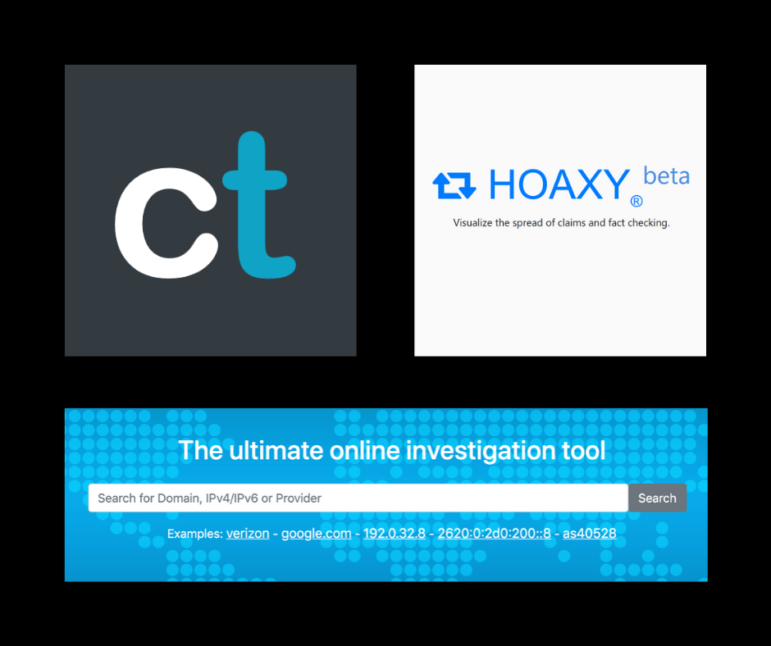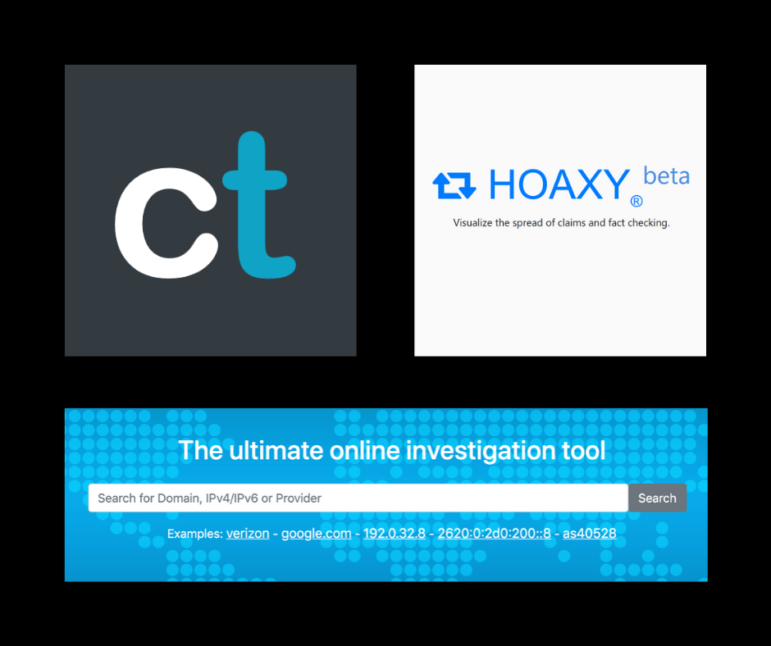 Craig Silverman, editor de medios de BuzzFeed, considera CrowdTangle, Hoaxy, DNSlytics y hasta las búsquedas simples en Facebook como parte de sus herramientas clave. Imagen: Canva
My Favorite Tools with BuzzFeed's Craig Silverman
Read this article in
For our series on journalists' favorite tools, we spoke to Craig Silverman, media editor at BuzzFeed News.
An expert on investigating the world of online misinformation and "fake news," Silverman has written and edited a number of books on how to identify and untangle media manipulation, including the free-to-use Verification Handbook: A Definitive Guide to Verifying Digital Content for Emergency Coverage.
Just days before the 2016 US election, which gave the world President Donald Trump, Silverman produced a widely cited investigation revealing how a small town in Macedonia had become a factory of political disinformation.  Running over 100 pro-Trump websites, Macedonian teenagers were successfully reaching and influencing significant numbers of US voters.
This year, Silverman has turned his attention to commercial scammers who are exploiting the COVID-19 pandemic.
In his recent appearance on GIJN's webinar, Reporting COVID-19 Disinformation, he urged reporters — whether they are versed in OSINT (open-source intelligence) or not — to first think about their searches and the web pages in front of them before resorting to advanced tools.
Facebook pages, he said, can offer a wealth of information about the creator of a particular page. Worth checking out: the Page Transparency box, Related Page suggestions, sidebar items, embedded URLs, and the earliest photos uploaded to a particular page.
"The thing is there aren't a lot of tools built for journalists, because newsrooms don't have a lot of money," he told GIJN. "So a lot of the tools I use are built for marketers or information security people, and so what journalists have to remember is that we often have to learn to use tools built for other purposes, and figure out ways to bend them to our will."
In May, Silverman was hunting around the CrowdTangle social media tool for complaints about disinformation when he came across a widely shared Facebook post written by an intensive care nurse in Arizona. In it, Eric Sartori noted that he and fellow nurses treating coronavirus patients were being targeted with online abuse, and even death threats, based on hoax claims that the virus didn't exist. Sartori was also falsely accused of being a "crisis actor."
Silverman did some basic due diligence online to confirm that the man was indeed a nurse, and then simply reached out on Messenger, and followed up with a phone interview.
The story wasn't one of his blockbusters, but Silverman was personally bothered by the trolling in this case.
"For me, the idea that one of the most trusted professions in the world, nursing, was attacked this way — that they are now concerned for their safety, and targeted with disinformation — was very troubling," says Silverman. "All of a sudden, people were calling nurses liars. That, for a nurse, is a completely troubling situation. I think the story did humanize the toll disinformation can have — that it can [unfairly] change the perception of a professional that, in the US, was the most trusted for 17 years in a row."
Silverman's Top Tools for Digital Investigations
Top Tools for Investigating Media Manipulation
CrowdTangle
"At the top of the list has to be CrowdTangle. Specifically, the CrowdTangle search, which is actually free, but you have to get an account. You can filter by time, by country, by many [criteria] to see what people have been sharing across Instagram, Facebook, and Reddit. That's helpful for doing the discovery piece. It's a really straightforward search tool. It's the best Facebook and Twitter search tool that has ever existed. If only it had been around in this form in 2016!
"I would also suggest TweetDeck, because you can use very specific filters to look at specific hashtags or locations; it's a core monitoring tool. Between TweetDeck and CrowdTangle, you can get a fairly good handle on a subject if your region has a fairly high number of Facebook users active on Twitter."
DNSlytics
"Where you're trying to figure whether one website might be part of a larger network, DNSlytics might help you identify the person running it, or whether you're dealing with a one-off site or not. It can be particularly helpful around financially-driven actors, because it can tell you if that same Google advertising ID exists on other sites, and then you can get a sense of the motivation.
"It does have a free level, but it's not super-expensive. You can get a monthly pass for $US27. You can put in a domain, and is going to give you some IP information, as well as information about other sites that might share the same Google Analytics code and IP address. It has some amazing tools for connecting one domain to other sites. You can enter the AdSense ID or domain, and it'll show you places connected. There are a few services that do that, but I find that this one has a pretty good quality database."
Hoaxy
"Hoaxy is a project from the University of Indiana. You can do a visualization of Twitter conversations. If you're trying to figure out where a hashtag or a particular conversation started, or who the most influential people are within it, then Hoaxy is extremely helpful. It has mostly an English language database, but you can search across about 10 languages, including Arabic, Bangla, Farsi, Chinese, French. Not a lot of reporters know about this, and it could be a good one for these investigations."
Advertising Spy Tools
"If you're particularly focused on product scams and fake cures around the coronavirus, you really need to have some visibility into advertising, because that has been a massive engine for the scams and fake cures being pushed. People are advertising on sites, on emails, and many other places, so you need automated help to track them.
"One good tool is called Adbeat.com. It will often capture some of the scammiest ads out there, because they are oriented toward affiliate marketers, but they are quite expensive. Adbeat costs about $250 per month. Then there's one called WhatRunsWhere, which is similar, but it's $300 a month."
More Reading on Disinformation on GIJN
6 Tools and 6 Techniques Reporters Can Use to Unmask the Actors behind COVID-19 Disinformation
White Noise, Damn Lies, Deep Fakes and What Really Scares Craig Silverman
Tailoring Fact-Checking Tools to Local Trends: Tips From India, Senegal, and Turkey
Tips on Investigating Disinformation Networks from BuzzFeed's Craig Silverman
---

Rowan Philp is a reporter for GIJN. Rowan was formerly chief reporter for South Africa's Sunday Times. As a foreign correspondent, he has reported on news, politics, corruption, and conflict from more than two dozen countries around the world.