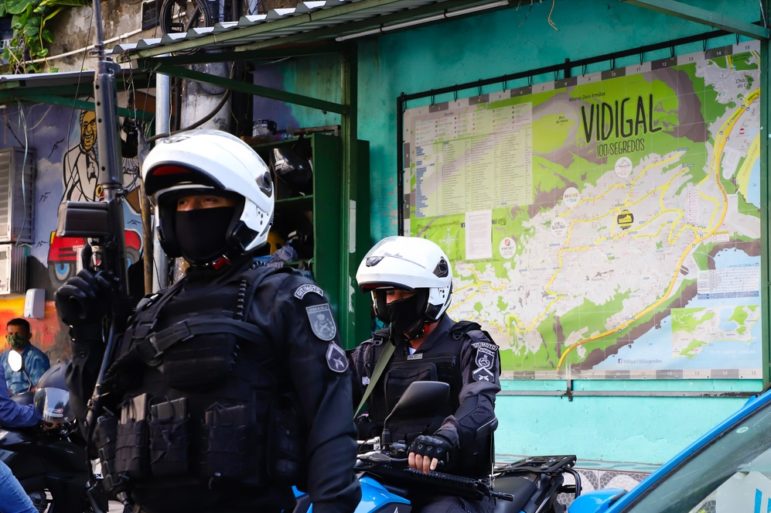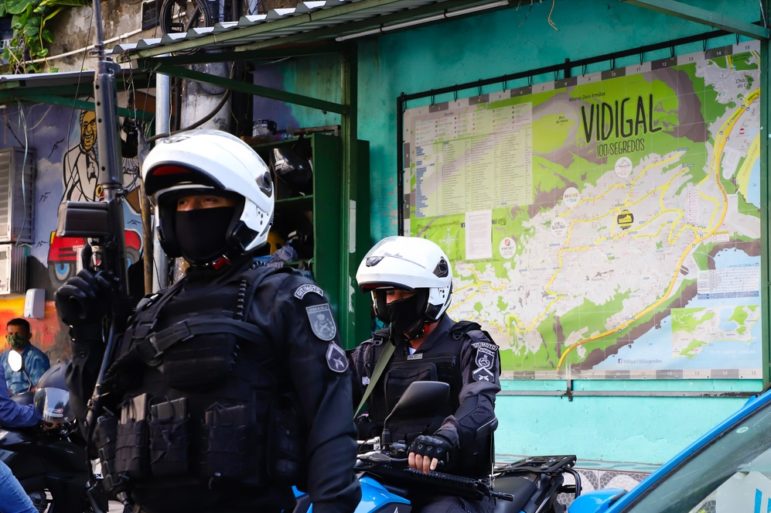 Rafael Soares has spent years investigating killings and abuse of power by the police in Rio de Janeiro's poor communities. Image: Shutterstock
My Favorite Tools: How Rafael Soares Investigates Police Killings in Rio
Read this article in
Brazilian reporter Rafael Soares sees his native Rio de Janeiro as a place where "heaven and hell mix together." It's a city he loves — "the best place in the world" — but also a metropolis hindered by violent crime and insecurity.
His beat sees him investigating the violence meted out by the military and the police — ostensibly as they try to bring down crime rates. Last year, 1,300 people died at the hands of law enforcement officers in Rio state, he says, more police-related deaths than in the entire United States, a country that has seen large-scale protests against police brutality. "The police say they are providing security to society," says Soares. "But we are not at war."
Soares was assigned the military police beat when he first started out as a cub reporter at Extra, a tabloid newspaper that is part of the Globo news conglomerate. The crime desk to which he was attached was an important one, and he learned from a team of talented investigative reporters. He started to scour public data for his stories, and where there were gaps in the data, he tracked the information down from other sources to create his own databases. Now working as an investigative reporter at Globo, the group's signature newspaper, he has spent close to a decade exploring the murky, complicated world of violence linked to law enforcement.
In many of the cases he covers, the officers involved report being fired upon first — a claim that he says is sometimes deployed to avoid scrutiny. Soares searches for witnesses and digs into forensic reports to find evidence of incidents where there may have been police wrongdoing.
"These things happen in places you never hear of — in poor communities, where there is poor coverage," says Soares. "I work for one of the biggest papers in Brazil. Probably today, three people will be killed by police in Rio. The cases will not be in the newspaper tomorrow, and they won't appear anywhere else either. It's been normalized. And at other papers and on TV, where journalists are covering crime, they don't get to the places where these crimes happen."
Soares' investigation exploring a month of record-high deaths at the hands of the police in Rio in July 2019 — How an Innocent Man Dies in Rio de Janeiro — won in the investigative category at the 2020 Cláudio Weber Abramo awards for data journalism.
That investigation identified 12 cases of police "confrontations with bandits," which, in fact, contained serious evidence of errors. In these cases, Soares noted that "everything suggests the security forces masked reality in order not to be accountable for the deaths of innocent people."
He also won the 2021 local reporter prize at the Kurt Schork Awards in International Journalism, which is hosted and supported by the Thomson Reuters Foundation. The judges of that prize recognized his "meticulous research, sourcing, and journalism" and his commitment to "building close contacts with communities who are rarely given a voice."
We asked Soares for his favorite methods and tools. They came down to three general categories: mining public information to build big-picture databases; scouring police forensic reports; and combining data with old-fashioned on-the-ground reporting.
1. Mining Public Information to Create Big-Picture Databases
From public security data to murder and crime statistics, an ability to track down key figures has been fundamental to Soares's career. "I follow the data released by the state on crimes in Rio on a monthly basis. These are the criminal indicators, disclosed through active transparency, but the information I want is not always there," says Soares. "When you are working with crime in Brazil — and I say this to the young reporters I work with — the government may not have the data you need. You have to create your own data."
Where the data cannot be publicly accessed, Soares files freedom of information (FOIA) requests for reports and investigations that might help his reporting. "FOIA has existed in Brazil since 2011, but the Brazilian state is still very opaque. Transparency is not the rule, especially in states and municipalities," he says. Recently, he used FOIA requests to access crime microdata — revealing the location, date, time, and which police station is responsible for dealing with a particular event — but even that is often not enough, Soares explains. "I complete the missing data with information that I collect from sources, from social media, and court cases," he adds.
"That's what I did with the gun stories," he says, referring to his latest investigation into how the firearms policies of outgoing President Jair Bolsonaro benefited organized crime groups and drug factions. "I started the database in January based on court cases. I looked at court orders, and cases with hunters and sports shooters who had 30 guns, and tons of ammo. I started to work on these cases to show how these guns, these people, started to work with criminal organizations to rob banks."
"Sometimes, I create the database from scratch," he points out. "For example, in a report I did about crimes committed with ammunition diverted from the security forces, there was no public database on the topic. So I started my own. I started to gather cases from court and, whenever I found a case with diverted ammunition, I added it to the database."
2. Scouring Police Forensic Reports
Sometimes, there are clues in forensic reports that raise questions about cases that have been closed, or where a police officer's account does not tally with the forensic evidence from the scene of a crime.
"I usually have access to expert reports from sources or in court proceedings," Soares says. "As I have covered police violence for 10 years, I have experience with autopsy reports that show gunshot wounds, and today I can detect signs of execution by reading these documents — things such as "tattoo edges," a sign that the barrel of the gun was close to the victim's skin. Of course, after a preliminary analysis, I consult experts to confirm that my interpretation is correct."
"That's how the report on the police killings was done," he adds, referring to his award-winning exposé on 30 days of deaths at the hands of law enforcement in Rio. For that investigation, he tracked down witnesses to talk about what had happened. In some cases, they said that what the police had told investigators was not what happened. In telling the story of each killing that month, he reported that a dozen of the 195 deaths at the hands of the police that month had "characteristics of execution."
From reports like these, Soares has learned to build spreadsheets to connect loose ends or look for new leads. "At the beginning of my career, I was working with Abraji, the Brazilian investigative organization, and started working with Google Sheets," he recalls. "At that time nobody who was covering crime by the police in Rio was doing that. This helped me; I developed this over several years."
He followed this methodology for the month of the police killings story. "I started with nothing, then created my table, my Google Sheet. That included the city, neighborhood, time of death, name of victim, and characteristics of killing. I could cross-reference this data to see where most cases happened, the characteristics of the crime," he explains. "Then I went to the police departments in Rio state. I went to a lot of different cities, and was able to access most of the investigations and local forensic reports." Those details? They also went onto the Google Sheet.
3.  Combining Data and On-the-Ground Reporting
Data gives vital trends and clues but investigative reporters should never forget the importance of old-fashioned shoe-leather reporting, says Soares. "This part of journalism is fundamental," he emphasizes. "There's work with data which makes things easier, and can corroborate the groundwork, but getting to a scene is fundamental. And I do this too: going to locals for testimonies."
In the case of the 2017 Salgueiro massacre, in which he investigated how eight men were killed in a small city in Rio state, he says: "If I hadn't gone there to look for witnesses, I would never have found the survivor who ended up causing a twist in the story." In that case, the victims were shot just as the army and police entered a complex of slums while traveling in three armored vehicles, but, as Soares reported, "no agent confessed to having pulled the trigger that dawn."
For longer interviews that are scheduled in advance and take place indoors, Soares prefers using a tape recorder, but, to be more agile on the street, he usually takes down quotes from his interviewees in a notepad. "In those cases, I transcribe the interview as soon as I get home or to the office, so as not to forget any details."
He admits that the years he's spent investigating police crime and visiting cemeteries have taken their toll. Until his title officially changed to that of an investigative reporter, he says he had to beg his editors to give him extra time to work on his investigations when he was sure there was more to a story. But he hasn't been tempted to drop the beat. Reporting on what happens in Rio is part of who he is.
"I'm from Rio, I love the city. I only started in journalism because I love the city where I live; that's what motivates me," he says, by way of explanation. "I like what I do. And I don't plan to stop."
Additional Resources
My Favorite Tools: Geo-Journalist Gustavo Faleiros
My Favorite Tools with Freelance Journalist Théo Englebert
10 Tips for Investigating Police Misconduct
---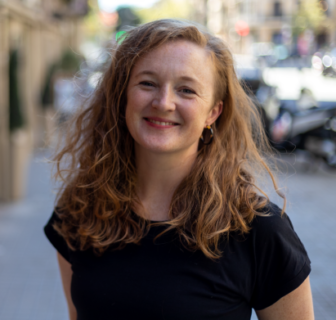 Laura Dixon is GIJN's associate editor and a freelance journalist from the UK. She has reported from Colombia, the US, and Mexico, and her work has been published by The Times, The Washington Post, and The Atlantic, among others. She has received reporting fellowships from the International Women's Media Foundation and the Pulitzer Center for Crisis Reporting.