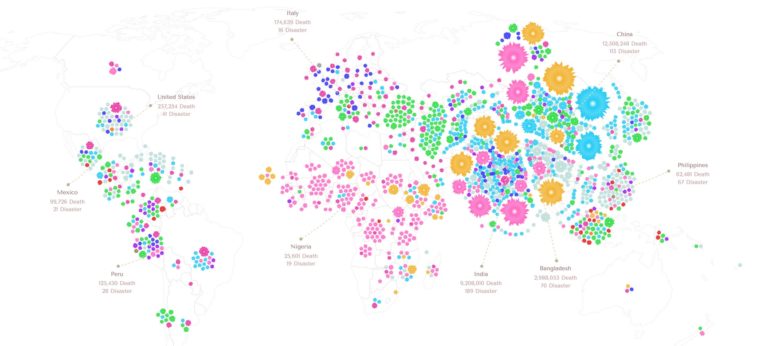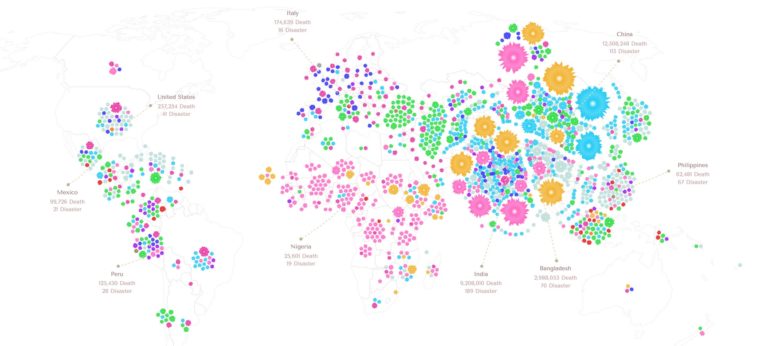 Data Journalism Top 10: Simple Google Searches, COVID Contracts, Mining Indigenous Land, Nashville Hot Spots, Blackstone in Berlin
Read this article in
Ever noticed how your Google search results now appear with boxes of information extracted from the websites? Our NodeXL #ddj mapping from November 9 to 15 found The Markup's new "Simple Search" browser extension, which allows you to view the best results in the "traditional" Google search format. We also discovered a visualization of ties between members of the ruling British Conservative Party and COVID-19 contracts, InfoAmazonia's investigation into mining requests on protected Indigenous land in the Amazon, and German daily Der Tagesspiegel showing how US private equity firm Blackstone is a major private property owner in the German capital.
Simple Search
Tired of all the Google-packaged content at the top of your Google search results? The Markup, a nonprofit investigative newsroom focused on the tech industry, created a browser extension called "Simple Search" that only shows you the search results most relevant to the terms you input. The team decided to build this tool after its July investigation showed that Google products took up 41% of the first page of Google search results.
Cronyism and COVID-19 Contracts
Sophie Hill, a political science PhD student at Harvard University, visualized the connections between politicians from the British Conservative Party — known as the Tories — and companies being awarded UK government contracts during the COVID-19 pandemic. Her visualization is based on data from reporting by various news organizations, including the Guardian, openDemocracy, and Byline Times. Read more in this tweet thread and find the data and code on Github here.
https://twitter.com/carolecadwalla/status/1326190581392039937
Amazon Mining Requests
Mining activity in Indigenous lands in the Amazon is prohibited under Brazil's constitution. But this hasn't stopped interested companies from submitting dozens of mining requests each year. InfoAmazonia discovered that the country's National Mining Agency keeps active more than 3,000 such requests, even though in theory it should reject these applications immediately.
https://twitter.com/InfoAmazonia/status/1327325970639056897
Coronavirus Clusters in Nashville
Nashville, Tennessee, is famed as the home of country music. It's also a coronavirus hot spot these days. The first seven months of the outbreak there saw tens of thousands of people infected, with nearly 70 infection clusters. By analyzing anonymized contact tracing data, Brett Kelman, health care reporter for The Tennessean, managed to identify dozens of links between multiple separate COVID-19 infection clusters.
https://twitter.com/BrettKelman/status/1326888878486196226
Mapping Natural Disasters
The catastrophic eruption of Mount Vesuvius in the year 79 AD, which famously obliterated the Roman city of Pompeii, was one of the deadliest in European history. Data visualization designer Mohamad Waked worked up the history of the Vesuvius disaster and more recent natural disasters over the past 120 years. The visualization details how since 1900, a total of 15,612 natural disasters have occurred worldwide, causing the deaths of millions of people.
Blackstone: Berlin Landlord
The German real estate market can be opaque. But here's an intriguing look inside, by political economist Christoph Trautvetter (made available to German daily Der Tagesspiegel). Trautvetter's study indicates that US private equity firm Blackstone not only owns numerous office buildings in the capital Berlin but also thousands of apartments in the city. Blackstone's ownership of at least 3,500 apartments in Berlin makes it one of the city's major private property owners.
https://twitter.com/ArenaHousing/status/1326220427853783040
Africa: Fellowships for Female Data Journalists
WanaData, a network of African women journalists, data scientists, and technologists, is launching a series of micro grants and new data fellowships with several partners. Opportunities include fellowships and workshops in the fields of deforestation, human trafficking, gender data, and water security. Details here.
COVID-19 in Russian Prisons
Prisons are the "ideal" place for the spread of the coronavirus due to overcrowding, weakened immune systems among detainees, and low availability of medical staff and equipment. The Women in Prison project, led by veteran human rights activist Leonid Agafonov, examined a range of problems in Russian prisons during the pandemic, including tougher regulations affecting human rights and questionable data on infection rates. GIJN previously profiled the award-winning project here.
News Impact Summit
How can journalists combine data analysis with traditional reporting? How can data journalism counter misinformation? How can we lobby for better access to data? The November 24 to 26 News Impact Summit is free and will focus on data journalism. Speakers will share the latest technology tools and resources to help journalists advance their data skills.
Data Podcast
In a recent Conversations with Data podcast, Datajournalism.com's Tara Kelly spoke with economist and journalist Tim Harford about his new book, "How to Make the World Add Up," the power of statistics, and his advice for data journalists.
Thanks again to Marc Smith and Harald Meier of Connected Action for gathering the links and graphing them. The Top Ten #ddj list is curated weekly.

---

Eunice Au is GIJN's program manager. Previously, she was a Malaysia correspondent for Singapore's The Straits Times, and a journalist at the New Straits Times. She has also written for The Sun, Malaysian Today, and Madam Chair.
For a look at NodeXL's mapping on #ddj and data journalism on Twitter, check out this map.