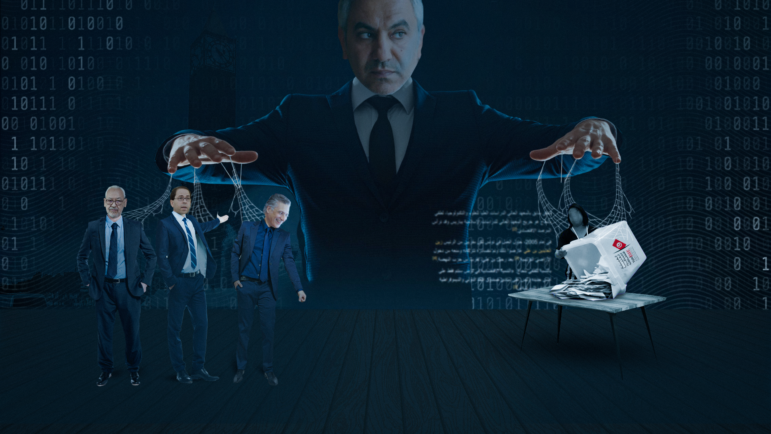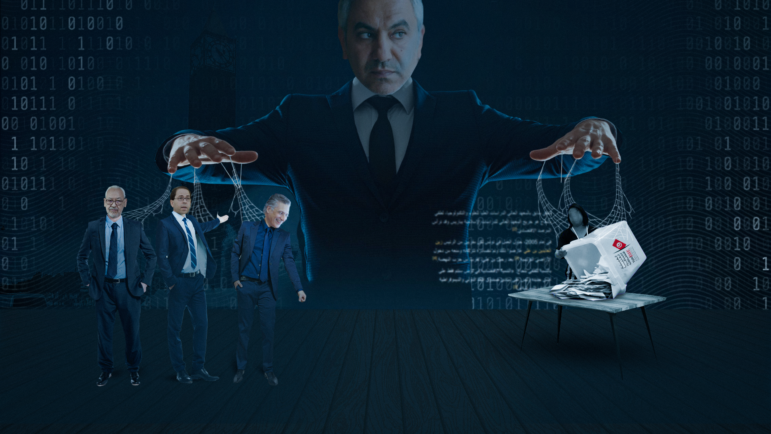 Alqatiba: Tunisian Digital Magazine Hopes to Shake Up Journalism in the Region
Read this article in
In Tunisia, where the first protests of the Arab Spring took place, a start-up with a focus on investigative journalism and narrative storytelling is attempting to exploit the country's relative media freedom to win over readers.
Alqatiba, which means "The Battalion," is a multilingual, interactive digital magazine. It was founded in 2020 by Walid Mejri, the current director and a veteran journalist, who saw a space for an outlet with an independent voice in the region. In just its first year, the site attracted more than six million views and won six local, regional, and international awards, he says.
"Alqatiba aims to disseminate good journalism, including investigative, data, and interpretative journalism," he says, adding that these three elements make up the site's "editorial DNA."
The digital magazine produces investigative and explanatory content on a wealth of topics related to corruption, tax evasion, impunity, and abuses of authority, as well as overlooked topics such as immigration and stories about women.
Its exposés are having an impact. The investigation 'Swag Man': The Other Side of a Fraud and Money Laundering Artist prompted the Central Bank of Tunisia to freeze the funds of a suspected conman and open a new criminal probe after the judiciary released him. A story about the failures of the Tunisian economy prompted a public reaction from the Tunisian president.
Mejri points to three elements that have helped make the site's work stand out: 
Cross-border investigations

that have sparked public outcry in more than one country. Some examples: an

investigation into illegal

migration

between Tunisia, Libya, and Europe

,

and a collaboration with the Organized Crime and Corruption Project on a

Tunisian partnership with a Swiss bank

.  

Engaging content

, with artistic takes using the latest

digital

technology

,

attractive data visualization

, and

simplified presentations

of complex information. This allows the magazine's work to be accessible to the wider public, not only the elite.

Regular publishing

. Alqatiba publishes at least four investigations per month in addition to other reports, articles, and explanatory videos. The site's publishing schedule helps create a loyal and receptive audience, according to Mejri.
Alqatiba was admitted to the Global Investigative Journalism Network in December 2021. To explore the new site's impact, GIJN interviewed three of its staff and an outsider to delve into how this small start-up is earning a reputation for in-depth reporting and navigating a complex press landscape.
Exploiting the Margin of Freedoms in Tunisia
Alqatiba's early success is thanks, in part, to changes that came to Tunisia during the Arab Spring. Freedom of the press was one of the revolution's key achievements, after then-president Zine El Abidine Ben Ali was forced to step down in 2011.
Despite fears around a recent power grab by the current president, Kais Saied, the country still ranks higher than its neighbors, currently 94th out of 180 countries in the Reporters Without Borders' Press Freedom Index (better than Greece or Brazil).
The idea for the site had been in the conceptual stage since the revolution. It took some time before Mejri, who co-founded another GIJN member in Tunisia, Inkyfada, to feel the conditions were right for a site like Alqatiba. At first, he was wary of launching while Tunisia's independent media outlets were just staking out their reputations and limited in their ability to attract a large audience. In time, however, he became convinced of the need for an independent news outlet that consistently gave voice to the voiceless.
He also hopes the site will become something of a regional media power player. Alqatiba currently publishes in Arabic and Tunisian, and soon plans to launch English and French editions and to expand its reach in the region.
Mohamed Yousfi, Alqatiba's editor-in-chief, says that despite recent political challenges in Tunisia, the country is still a better place for journalistic work compared to other North African countries such as Egypt, Libya, or Morocco.
Although the president has made moves to stifle the public sphere, he says, "the margin of freedoms in Tunisia is the best in North Africa, so we are using this margin to address seemingly taboo topics in the rest of the region, where the fate of a journalist who writes about presidents, kings, senior political officials, militias, military leaders, or influential businessmen is either imprisonment, arrest, enforced disappearance, or even murder."
Roughly 50% of Alqatiba's investigations are related to Tunisia, Yousfi adds, with reporters also working on topics and investigations of interest to Egypt, Libya, Morocco, and Algeria, some of which are cross-border investigations.
Thirst for 'Good Journalism'
Rahma Bahi, Alqatiba's international investigations journalist, has published pieces on corruption and large-scale tax evasion, money laundering, human trafficking, and the environment. 
"For investigations, it is necessary to knock on all doors and consider every path to obtain information or documents, so we try as much as possible to access sources through special relationships, and thanks to the reputation and credibility of Alqatiba," she says.
Among her biggest investigations were Massage Parlors in Tunisia: Sexual Exploitation and Human Trafficking with the Complicity of Security Personnel, and an exposé that reported how an airline founded after the revolution had allegedly violated aviation safety standards and failed to pay its employees and creditors.
She also worked on the Swiss Secrets leak, which revealed hidden bank accounts of politicians and prominent Tunisian figures at Credit Suisse, and an investigation into police and judicial mistreatment of the LGBT community in Tunisia. 
Bahi says it's important to always center the human aspect in her investigations, even those that address financial misdemeanors or corruption, in order to engage readers and have a greater impact.
"I also try to simplify the technical aspects that include a lot of figures or scientific information by turning them into graphs that simplify usually complex technical issues," she adds.
Bahi says Alqatiba's editorial team is committed to multimedia reporting, so an investigation not only includes information and documented facts, but also interactive maps, charts, short explanatory videos, and audio.
They also go undercover when needed. "When we investigated human trafficking networks in massage parlors that were dens for sexual exploitation of girls, we infiltrated some parlors to explore the issue from within," she says.
Investigative topics are chosen after "collective brainstorming" in editorial meetings, says Yousfi, the editor in chief, who says the site also has a "special phone line" for those who wish to report information or share tip-offs.
Some projects might take five to six months, while others are quicker. The team digs into data and reports that may contain important stories, but which are ignored by most media platforms.
"We always look and conduct all the scrutiny and digging in order to develop investigative projects, explanatory articles or audio-visual content in an attractive and easy-to-accept artistic and journalistic form," says Yousfi. The site has also gained credibility, he said, by ignoring "hot" topics that enjoy saturation coverage by commercial media. 
Source protection and fact checking are other key parts of their protocol. 
"We always protect our sources and the digital safety of all our stored data," says Yousfi. "We secure our emails, our telephone calls and the platforms on which we publish. Prior to confrontational interviews with concerned entities, we examine possible hypotheses and prepare ourselves for all possible responses and even risks to journalists."
Lastly, the team uses multiple layers of read-throughs to check information and facts, with some stories subject to three rounds of edits, says Yousfi.
Dr. Hamida El Bour, director of the Institute of Journalism and News Sciences in Tunis, says that the Alqatiba team is experienced and well-regarded, while the site's investigations have earned praise for being deeply-reported and accurate.
"There are many other media outlets that work on real-time events, but Alqatiba has chosen investigative journalism, and interpretation, consistently presenting it in a way that is accessible to readers," she says. When it comes to investigations, she says the "advanced techniques… whether in terms of interpretative journalism, investigations, or strong interviews" make the site stand out.
Ambitions Beyond Tunisia
Alqatiba currently has 15 full-time employees, including journalists, technicians, and administrators, and seven correspondents based overseas, who produce content as needed.
The site's funding model has three core strands: grants from organizations like Taqallam (a freedom of expression NGO  that manages Alqatiba's site) and from a number of regional and international organizations (including the European Endowment for Democracy, the National Endowment for Democracy, and the Arab Institute for Human Rights) that support independent media; partnerships with other organizations to reduce the cost of production; and self-financing. This latter strand, which makes up 30% of Alqatiba revenues, is handled by the organization's technical staff rather than journalists, and includes activities such as renting out the group's recording studio, establishing and developing websites, providing technical assistance for recording and filming, and consultations with NGO projects in Tunisia.
The 2021 budget was around US$150,000. Two thirds of that was raised from grants, partnerships, and funding, with the remainder coming from the group's self-financing stream. In 2022, the budget increased to $200,000, with the launch of a visual section and studio where reporters work on documentary, investigative, and talk shows.
And Mejri sees opportunity as well as challenges in expanding beyond Tunisia. He says the region is full of forgotten Saharan communities, ranging from Egypt to Mauritania. Despite the great cultural and social richness in these countries, poor media coverage, a bias in reporting the official narrative, and a focus on specific topics such as armed conflict and irregular migration means the region is poorly served in terms of international coverage, he says. He wants Alqatiba to convey the disparate stories in these areas to the wider Arab public and the wider world.
But the press landscape is complicated: Difficulty in accessing information and the lack of effective legal protections are the biggest hurdles facing investigative journalism in North Africa. Meanwhile, financial, security, and military lobbies – particularly in Egypt, Algeria, and Morocco – control public life and use state agencies and pro-government media to demonize investigative journalists, undermining their credibility.
Even in Tunisia, there are challenges. Mejri has been subjected to prosecutions and experienced personal attacks for his investigative journalism, and the site itself has been targeted. 
"Alqatiba, during its short experience, has been the subject of continuous hacking attempts, some from pro-authority circles, and others from individuals and entities who were investigated, and whose corruption was exposed by the site," Mejri explains. "They have used people to try and hack the site, while targeting it with defamation campaigns."
"I was personally subject to numerous security and legal prosecutions because of our investigations' sensitivity, attacks on my car on more than one occasion, attempts to hack into my social media accounts, as well as smear campaigns by a number of hack journalists," he says.
Yousfi has also been the target of threats that required the intervention of security services to protect him and his family.
But the experience of the last few years have only convinced Mejri of the need for a watchdog media organization connected to the public: an independent press that speaks for the people and investigates their problems.
"Our ambition is to be a reference and a source of credible information in Tunisia and North Africa, and within five years we aspire to be a major and influential media outlet in the Tunisian scene," he said.
This story is the latest in a series looking at investigative journalism in the Middle East and North Africa region.
Additional Resources
Jordan's 7iber: From Citizen's Blog to Watchdog Journalism
Editor's Pick: 2021's Best Investigative Stories from the Arab World
How They Did It: Revealing the Final, Frantic Calls of Tunisia's Dictator
---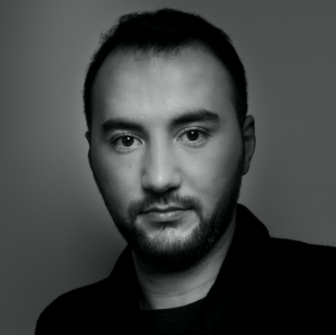 Ahmad Haj Hamdo is a Syrian journalist. A media graduate of Damascus University, he has published stories with Arab Reporters for Investigative Journalism, Daraj, the Guardian, and other media outlets. He is co-founder of Syrian Investigative Reporting for Accountability Journalism (SIRAJ), a GIJN member focused on training Syrian journalists.