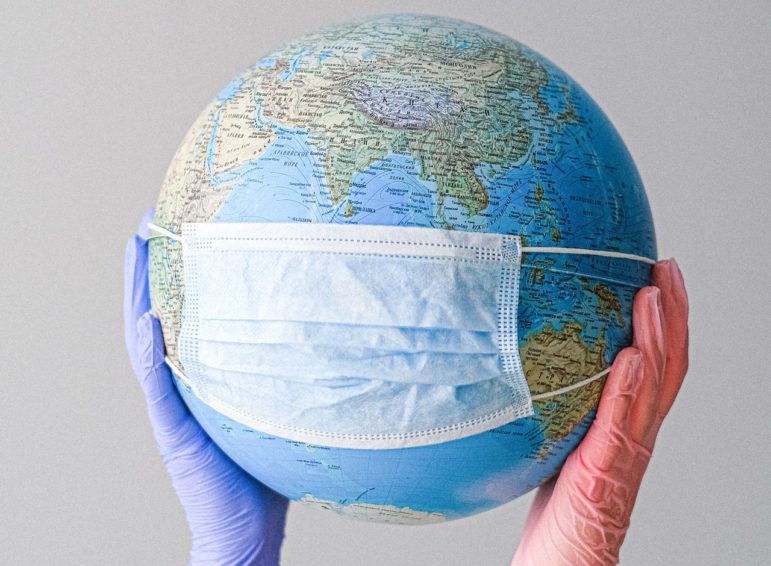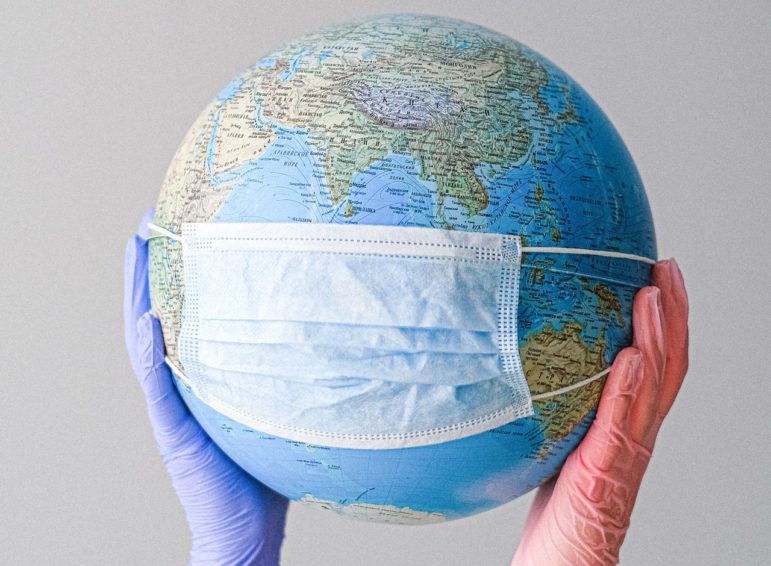 "Something journalists need to stop doing is bitching that their governments are not giving them information." 
This statement — by Bosnian journalist Miranda Patrucic — reflects a broader call for investigative reporters to recognize that society has been fundamentally changed by the pandemic, and that new, creative strategies are now needed to expose bad decisions and malign actors since COVID-19 is here to stay.
After six months of the global crisis, investigative journalists find themselves reporting on a precarious and demoralized world, which has seen millions of jobs and some 780,000 lives lost.
Having humanized the victims behind the mass deaths and exposed abuses in supply chains and government contracts — sometimes risking their lives to do so — many reporters are now turning their attention to topics like vaccine development and the economic fall-out of the pandemic.
But experts say many newsrooms also need to do a better job of finding new sources of information and data on corruption, and that they'll need to expand their focus to include uncomfortable topics, like the harmful impacts of lockdown, while also returning to non-pandemic investigations.
Asked to step back and review the new landscape for reporters, a panel of senior journalists from Bosnia, India, Uganda, and the United States shared tips on the topics now ripe for investigation in "Where Do We Go from Here?," the latest in GIJN's webinar series Investigating the Pandemic.
"Okay, many governments have not been transparent. Instead [of bitching], let's think creatively about other ways of gaining that data, and other sources for [finding out] where the money is going," said Patrucic, senior editor for Central Asia at the Organized Crime and Corruption Reporting Project (OCCRP) in Sarajevo. "All our governments were unprepared. But did that really change? Did equipment that entered countries actually get to the hospitals?"
Patrucic said reporters also needed to be aware that many government officials around the world are now routinely conducting private meetings online, rather than in public forums, and that records of the decision-making are often being lost or suppressed.
"A lot of money has been spent these last six months, and one interesting topic to investigate is all the regulations that have been changed in secret, in part because government meetings have been taking place online, in some cases the minutes are lost," said Patrucic. "Things that normally people would protest are simply happening because of the lockdown, like the construction of illegal dams in my part of the world."
Another key topic, said Patrucic, is elections. These "are a big issue not just from standpoint of public risk, but from the standpoint of what governments have done to preserve themselves in power — how governments have been twisting what's happened with the pandemic to ensure they win, and also buying support."
Another particularly sinister phenomenon that deserves reporting attention has been the emergence of "reputation laundering" by organized gangs, she said. "I'm seeing in cases where governments are weak that organized crime figures — even people who have been sentenced for corruption — are now appearing as donors for COVID, and actually running PR campaigns about it," she said.  
Jeanne Lenzer, a medical investigative journalist and author in the US, said medical sources with financial conflicts of interest had posed significant problems for pandemic coverage, but she said that the ever-expanding, carefully-reviewed international List of Industry-Independent Experts had become a powerful resource for reporters.
"This is a living, breathing list — I encourage all journalists to use and share these lists and to make your nominations to the panel, and we'll ensure they don't have conflicting interests, and we can then turn to them," she said, while also referring reporters to her comprehensive tipsheet on assessing medical claims during the pandemic.
Lenzer also challenges reporters to recall this uncomfortable truism: that just because authoritarian or far-right leaders promote certain narratives about COVID-19 doesn't necessarily mean they're incorrect, or not worth checking out. Despite the experience of past pandemics, and of the past six months, she said surprisingly little is known about which prevention measures work well. Lenzer says evidence is emerging to support one of those authoritarian claims — that "the prevention is worse than the disease" — in some cases, and that it warrants further investigation.
"I know it's not something that, as a progressive, I'm supposed to be saying," she says. "But, on a real level, we're seeing everyday people who are faced with not a question of maybe 1 in 10,000 — which is the realistic risk that you might die from COVID-19 — but the real risk … that, tomorrow, I'm gonna be pushed out of my home because of closed workplaces.
"And we know that job losses and the wealth gap can lead to deaths — a surprising number. We also have to look at increases in violence [and] deaths of despair. We should report the harms as well as the benefits of these various response measures," she said, while also pointing reporters to a scholarly book on the subject, "Epidemics and History: Disease, Power and Imperialism," by Sheldon Watts. 
Peter Mwesige, co-founder of the African Centre for Media Excellence (ACME), echoed Lenzer's call to investigate harm caused by official interventions, and said reporters also need to dig into the people and motivations behind the policies that become official announcements.
"I have not seen enough reporting on where decisions actually come from before presidents announce them — what kind of influences are there behind these policies?" he said. 
Mwesige noted results from a recent ACME survey which revealed that only 0.4% of all Ugandan newspaper coverage of COVID-19 was produced by investigative reporters. He said investigative inexperience, lockdown restrictions, and heightened fears among sources and potential whistleblowers had contributed to this low output. 
Syed Nazakat, founder of Delhi-based DataLEADS and president of the Society of Asian Journalists, said audience fatigue after six months of blanket, reactive COVID-19 coverage means that editors and reporters now need to plan and choose their angles carefully — and to make those stories count.
"It's a challenge for reporters to make these stories more engaging and insightful for these audiences," said Nazakat. "And things are changing very fast. So they need to put more energy into evidence-based reporting, so they're informing readers about new dangers, and loopholes in the response. It will be important for editors to decide what stories they are going to cover; and allocate reporters just to big planned stories, not just reacting."
Nazakat said the ever-growing complexity of the pandemic's effects required a deeper and more creative level of collaboration in the months and years ahead.
"This story's scale is so big, and is science-driven, with heath and technical aspects — we can't do half-measures here," he said. "What are the areas where we need to put our heads together? We need to work hard to find people to collaborate with us, and far beyond journalists … You can check with religious leaders on who is sick or dying; they can be great sources. Also military veterans. Lawyers have the world's biggest goldmine of documents — that could provide remarkable insights about COVID."
The webinar panel also pointed to examples of outstanding investigative reporting during the pandemic, including:
Finally, the journalist panel stressed that watchdog reporters will have to broaden their focus. "COVID is here to stay," noted Patricic. "We as investigative reporters need to keep an eye on other important things, and investigate other areas."
---

Rowan Philp is a reporter for GIJN. Rowan was formerly chief reporter for South Africa's Sunday Times. As a foreign correspondent, he has reported on news, politics, corruption, and conflict from more than two dozen countries around the world.