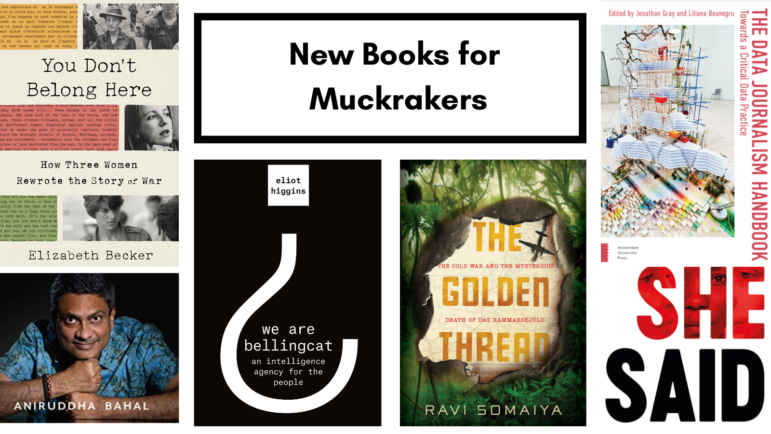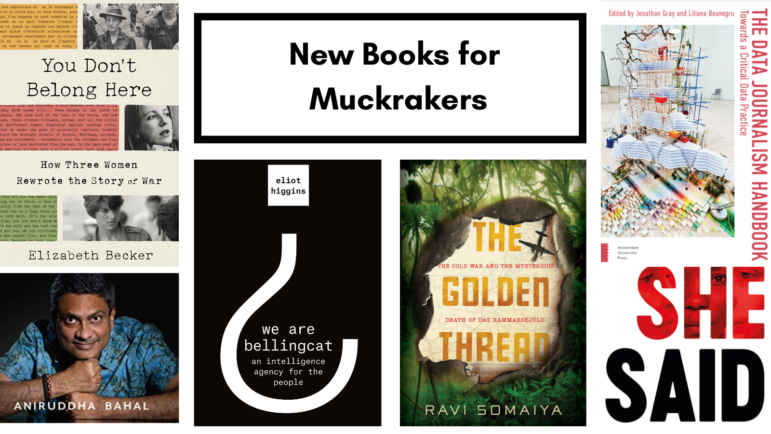 GIJN Bookshelf: A Dozen Books for Muckrakers in 2021
Read this article in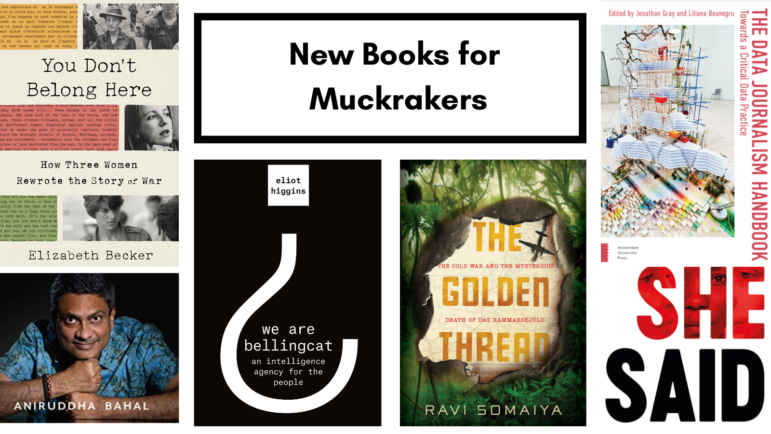 At GIJN we're fortunate to come across various books and reports on the state of the news media and great investigative reporting. Here are 12 of the more interesting recent volumes we've found that investigative journalists might want to pick up in 2021, as well as a novel written by an investigative reporter for a little light relief.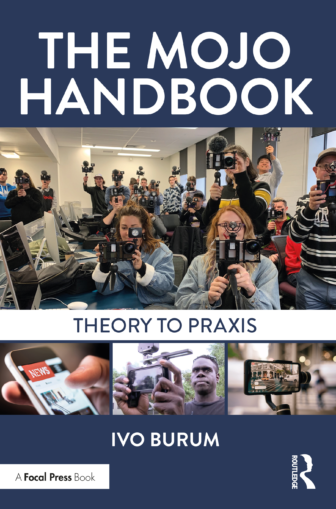 "The Mojo Handbook: Theory to Praxis," by Ivo Burum. This 350-page guide is written by GIJN's own Mojo Workin' columnist Ivo Burum, and offers a crash course in using mobile tools to tell multifaceted stories. With tips on recording documentary-style video footage and clean audio, editing on your phone, and mobile storytelling for creating engaging and compelling content, it covers all the bases.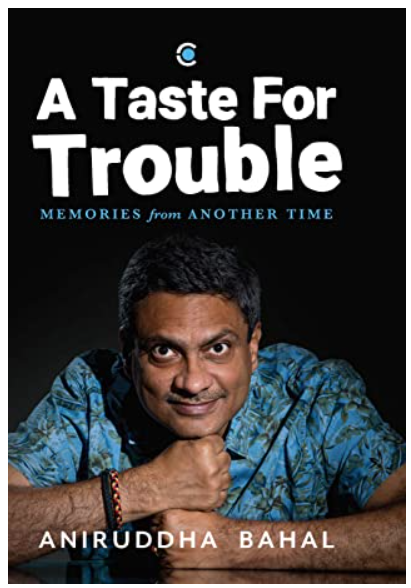 "A Taste for Trouble," by Aniruddha Bahal. Twenty years ago, Bahal created a global storm by investigating match-fixing by some of India's top cricketers. You don't take on the establishment running India's top sport lightly, and Bahal earned a name for himself as "the father of sting journalism in India." His latest book, "A Taste for Trouble," was penned during lockdown, and explores everything from his childhood to setting up his own investigative outlet (GIJN member Cobrapost) at a time when — according to the Hindustan Times — "speaking truth to power was no longer on the agenda of media houses."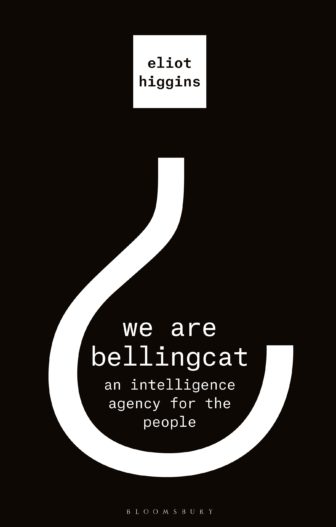 "We Are Bellingcat," by Eliot Higgins. When an outlet itself becomes the headline, you know something interesting is going on. And while investigative journalists have watched Bellingcat with interest for some time, its recent exposés about the alleged involvement of Russia's FSB spy agency in the poisoning of opposition figure Alexey Navalny made global news this year. Founder Eliot Higgins's book about the organization — "We Are Bellingcat" — couldn't be better timed. Read an excerpt published by GIJN here.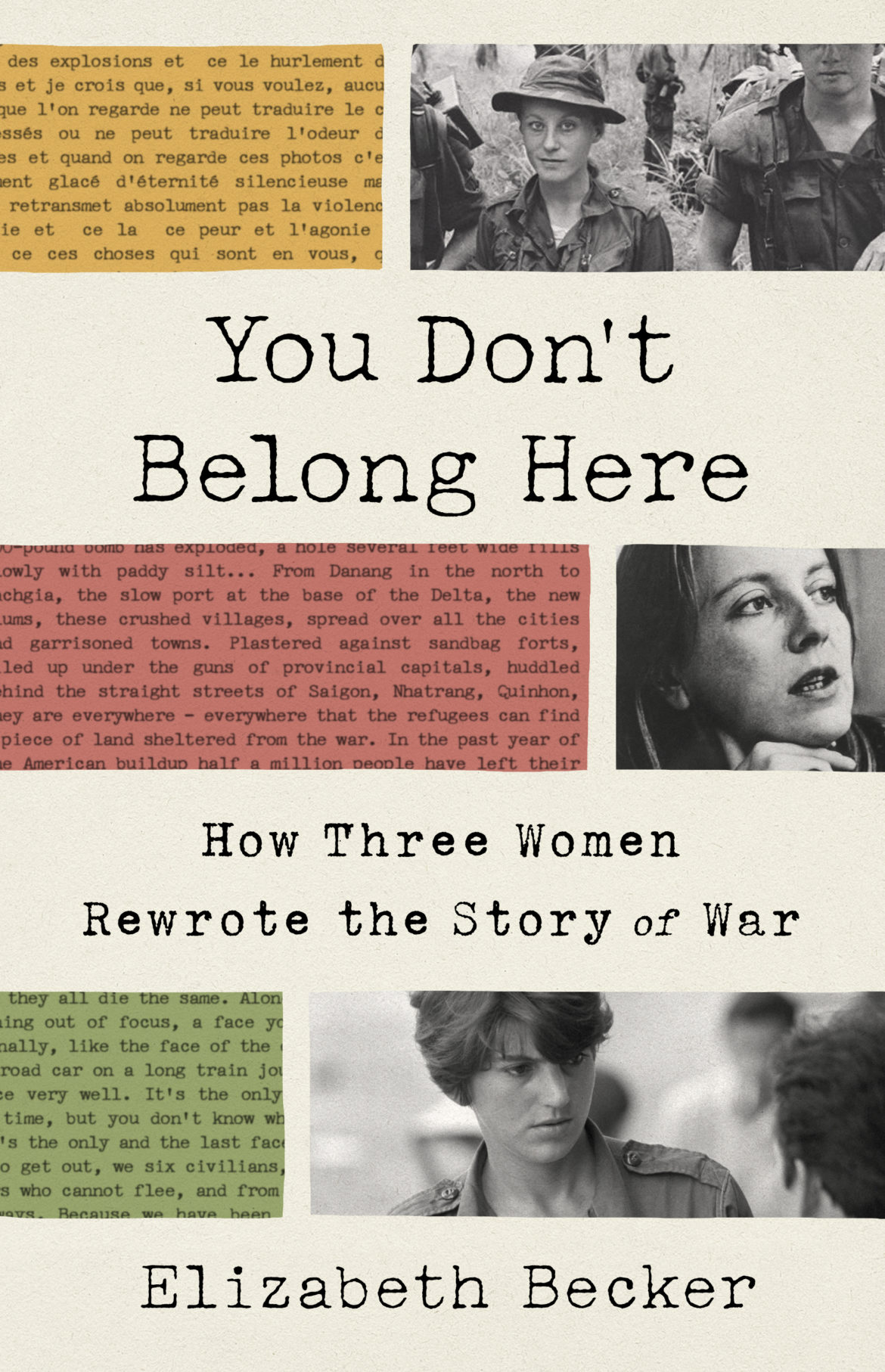 "You Don't Belong Here: How Three Women Rewrote the Story of War," by Elizabeth Becker. Foreign correspondents can cover day-to-day breaking stories or the long-term power shifts in a region, but they can also break stories from the frontline that change the historical narrative. This book, by journalist Elizabeth Becker, explores the female correspondents who decided to break the decidedly male foreign correspondent mold by heading to the frontlines of the conflict in Cambodia in the 1970's, breaking stories about US involvement in the conflict and the rise of Pol Pot, leader of the genocidal Khmer Rouge.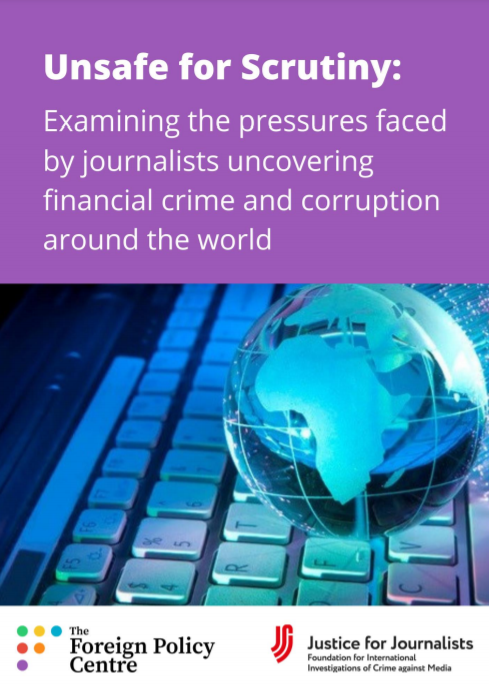 "Unsafe for Scrutiny," by The Foreign Policy Center. More of a hefty report than a book, this publication on the challenges faced by journalists reporting on financial crime and corruption makes for sobering reading. The "Unsafe for Scrutiny" report — based on a survey carried out late last year — found that 71% of respondents had experienced some form of threat or harassment while working on investigations into financial crime and corruption. Verbal and written threats, and online trolling, were the most common responses, with the figure higher among female investigative reporters than their male counterparts. The worst figures were for the Middle East and North Africa, where all of the correspondents surveyed said they had faced reprisals for their work, followed by 80% of journalists working in former Soviet republics.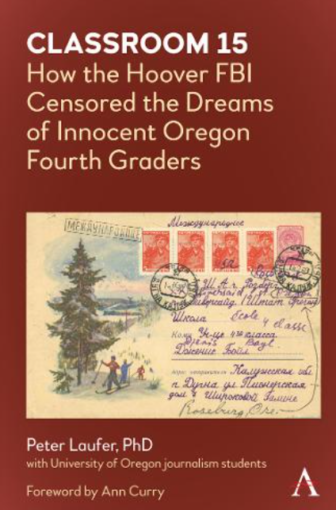 "Classroom 15: How the Hoover FBI Censored the Dreams of Innocent Oregon Fourth Graders," by Peter Laufer and students. Scouring this list of the 21 Best New Journalism Books to Read in 2021 by BookAuthority, we found a couple of titles of special interest for investigative journalists. First is "Classroom 15: How the Hoover FBI Censored the Dreams of Innocent Oregon Fourth Graders," a book by Peter Laufer based on an investigation by students at the University of Oregon, who are also credited in the byline. The book explores how toxic McCarthyism affected 9 and 10-year-old children looking for a pen pal, who were banned from writing to counterparts in the Soviet Union amid fears of "Communist propaganda." When the story got out that the FBI was investigating, the class's well-meaning geography teacher was heavily criticized in an apparently unrelenting public attack.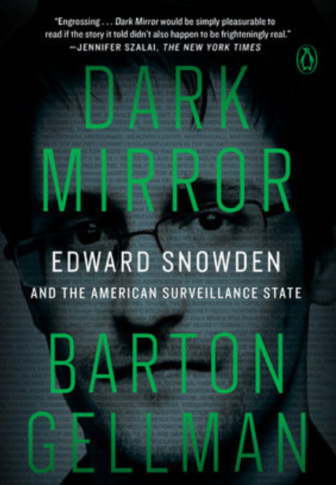 "Dark Mirror: Edward Snowden and the American Surveillance State," by Barton Gellman. Also from BookAuthority's 2021 list is this book by three-time Pulitzer Prize winner Barton Gellman. In 2013, Edward Snowden gave the journalist, together with Laura Poitras and Glenn Greenwald, a cache of files detailing the American government's access to citizen communications. One reviewer called this book, which comes out in May, "the definitive master narrative of Edward Snowden and the modern surveillance state."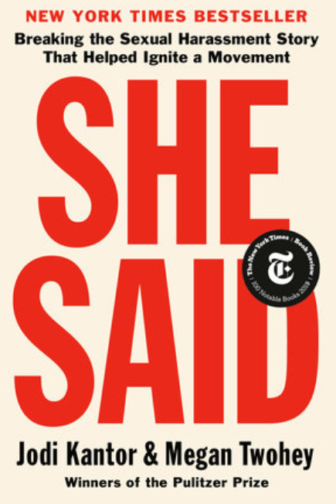 "She Said: Breaking the Sexual Harassment Story that Helped Ignite a Movement," by Jodi Kantor and Megan Twohey. This book by Pulitzer Prize winners Jodi Kantor and Megan Twohey is an account of their investigation into Harvey Weinstein for The New York Times, and how they used interviews with actresses, former employees, and other sources to investigate allegations of ongoing sexual assault and rape. Weinstein was imprisoned in 2020, just a few months before the book was published. The Washington Post's book critic Carlos Lozada called the publication "an instant classic of investigative journalism … 'All the President's Men' for the Me Too era."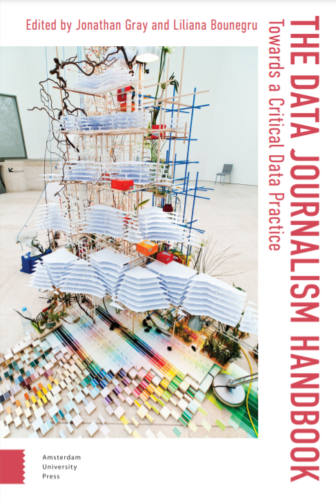 "The Data Journalism Handbook: Towards a Critical Data Practice," edited by Liliana Bounegru and Jonathan Gray. This manual features chapters by two of GIJN's own: Eunice Au and Pinar Dağ, who write, respectively, about using the #ddj hashtag on Twitter and on tracking worker deaths in Turkey. A compendium of must-reads about data journalism and its role in modern journalism, the book contains 50 chapters from leading researchers and practitioners of data journalism. The first edition was published nearly a decade ago and, as the editors note in the book's introduction, "a great deal has happened since 2012." This publication, which is free to download, will be an important tools update for both students and practitioners in the industry.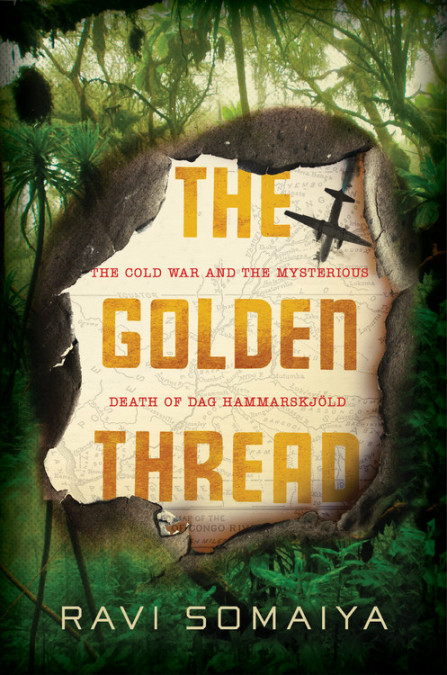 "The Golden Thread: The Cold War and the Mysterious Death of Dag Hammarskjöld," by Ravi Somaiya. The 1961 death of United Nations Secretary General Dag Hammarskjöld — who was found dead in the jungle after his plane came down in what was then Northern Rhodesia — became one of the great murder mysteries of the Cold War. The man once described by US president John F Kennedy as "the greatest statesman of our century" was on a peace mission at the time. Former New York Times writer Ravi Somaiya pulls together new evidence and testimony to explore what he calls "one of the last great unsolved mysteries of the 20th century."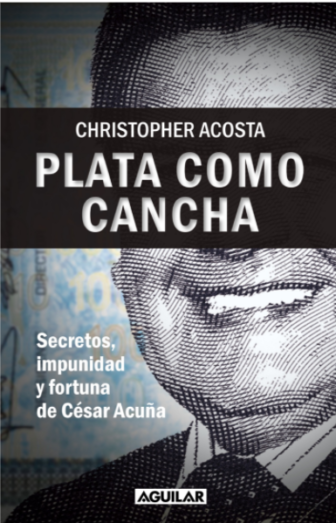 "Plata como cancha," by Christopher Acosta. From Peru comes the Spanish-language book "Plata como cancha" (translated loosely as "Abundant Money") which details presidential candidate César Acuña Peralta's personal, political, and professional life. The book's subtitle — "Secrets, impunity, and the fortune of César Acuña" — might help explain why it has not been universally well-received, drawing legal complaints and a demand that it be withdrawn from the market. Those requests have been rebutted by Acosta's former employer IPYS, the Lima-based Institute for Press and Society, which says such demands "seriously undermine freedom of expression."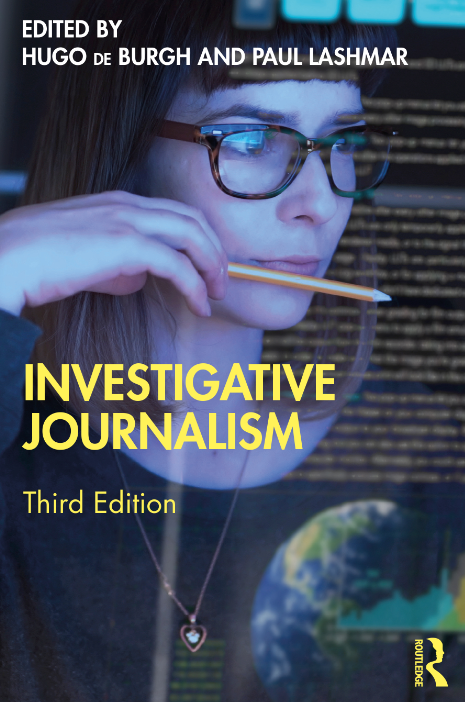 "Investigative Journalism," by Hugo de Burgh and Paul Lashmar. This handbook, from academics who teach at the University of Westminster and City University in the UK, has been a staple for investigative reporters for years. The third edition was published in March 2021 and maps "the new world of investigative journalism," focusing on the impact of technology and globalization. It covers investigations into EU corruption, the destruction of the Malaysian environment, and investigations in China, Poland, Turkey, and elsewhere. Sheila S Coronel, director of the Stabile Center for Investigative Journalism at Columbia University, notes that the book "tracks the emergence of new tools and techniques for holding power to account and describes emerging models for cross-border collaboration and protection."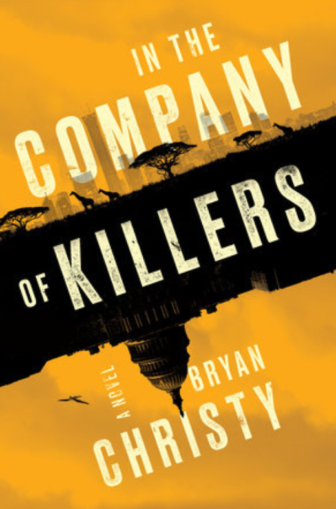 "In the Company of Killers," by Bryan Christy. What do investigative journalists read for fun? How about a spy novel written by an investigative journalist? This novel is by Bryan Christy, the former head of special investigations for National Geographic, whose investigative work led to the arrest and imprisonment of Anson Wong, a man dubbed "the Pablo Escobar of wildlife trafficking." The book centers on the fictional character Tom Klay. Klay's job?  He's an investigative wildlife reporter for a world-renowned nature magazine.
Additional Reading
Data Journalism Books: The GIJN Collection
Writing a Nonfiction Book? Here's Advice from a Pulitzer Prize Bestselling Author
Journalists and True Crime: The Best Narrative Nonfiction Crime Books by Reporters
---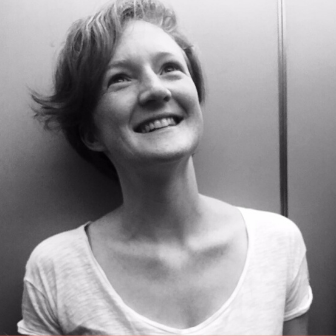 Laura Dixon is GIJN's associate editor and a freelance journalist. She has reported from Colombia, the US, and Mexico, and her work has been published by The Times, The Washington Post, and The Atlantic, among others. She has received reporting fellowships from the IWMF and the Pulitzer Center, and is part of Transparency International's Young Journalists Program.