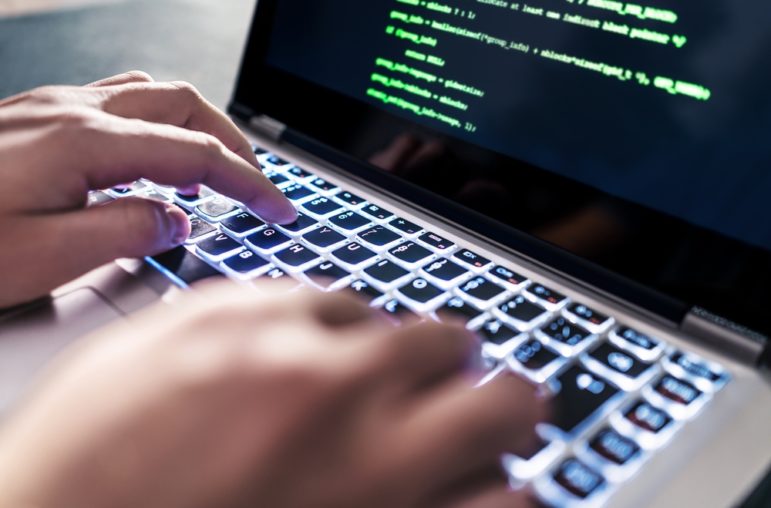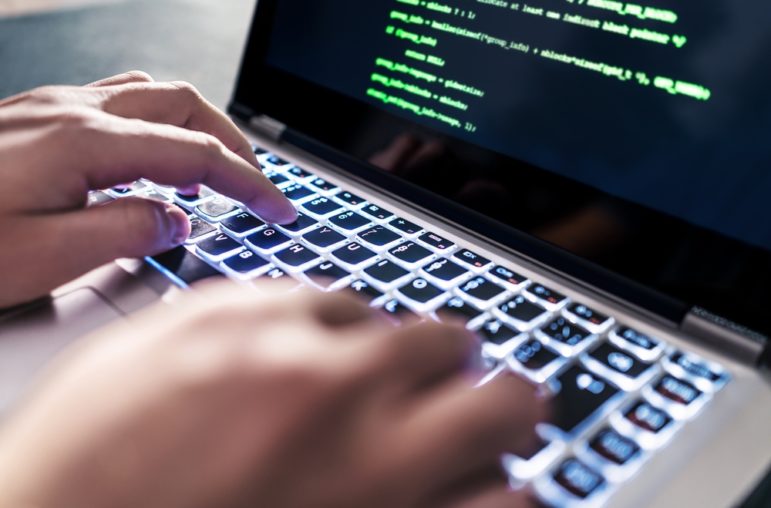 New Reporting Tools to Archive Videos, Find QAnon Networks, and Track Targets via Online Reviews
Read this article in
What if a brief, quarterly update of your laptop by your organization's IT professional could open up a whole new world of free investigative tools?
According to Johanna Wild, investigative tech team lead at Bellingcat, that little bit of IT assistance is all that stands between many investigative reporters and a number of powerful, little-used investigative and data tools.
For instance, there is a new, free Bellingcat tool that requires just an hour of tech-savvy set-up, after which you can preserve video from Telegram and several other social media channels in seconds, using nothing but the copy-paste function.
When GIJN asked Wild and a tech team colleague, Bellingcat data scientist Tristan Lee, to reveal their current favorite "accessible" tools for investigative journalists, they offered several cutting edge solutions that they recently used to dig into topics like the war in Ukraine and QAnon conspiracy groups in Europe.
Some of their suggestions followed the same pattern: free, effective, easy to use, but tricky to launch — unless you're among the minority of investigators with "command-line" knowledge of code sharing platforms like GitHub.
"Even most small outlets have some access to an IT professional, and your IT person can easily do these set-ups," Wild explains. "Yes, it would be good for journalists to at least learn basic command line skills because, just with this knowledge, you can use a lot more free investigative tools that are out there. But the journalism team is too often isolated from the IT department."

In addition to developing their own open source tools for investigative researchers, Bellingcat's tech team hosted two hackathons last year, which encouraged the development of digital investigation and network analysis tools by small teams. Among the useful but complex tools honored by the event judges — including Wild — was a tool that can find places in OpenStreetMap using visible features; a system that identifies website links that are common to multiple Telegram channels; and a tool that could allow at-risk whistleblowers to anonymously share videos with reporters while keeping metadata necessary for verification intact. Lee says many of the tools developed for the hackathons are experimental and code-based, and don't yet have the funding or development time to offer simple, web-based user interfaces. But some are almost as easy to use as Google search.
Here are five new user-friendly tools that Wild and Lee say reporters without special computer skills (or with a little tech set-up help) can use to boost many investigations:
Many journalists are familiar with the frustration of discovering video evidence of wrongdoing online, only to find the clip taken down, or the link dead, hours or days later.
In response, Bellingcat's tech team created an Auto Archiver in 2022, which can save posts including video clips, remarkably, using just a simple copy-and-paste function. The tool automatically chooses the ideal downloading and archiving strategy for each URL, and uses the Wayback Machine as a backup.
"We used this for our Ukraine work," says Wild, who adds that it's "extremely easy to use" once it's set up properly. "It creates a Google Sheet for you; then you can just copy-paste links of videos and social media posts from Telegram, TikTok, Twitter, and more, and drop it in the sheet, and it gets archived. You can have it open all the time, and drop whenever you see something. It's a life-saver for investigators."
Wild notes that the tool needs you to set up a "non-human," or service, email address, and you may need account access to certain platforms, like Telegram.
Journalists — or their IT colleagues — can set up the tool by following the steps at the bottom of this page, or watching this video tutorial.
2. Chips app to Automatically Find Satellite Images
Do you need to find cropped satellite images of, say, multiple detention camps or military bases? Developed by Ishaan Jhaveri and Yoni Nachmany of The New York Times, Chips is a time-saving tool that automatically scrapes coordinates from your data file to grab available satellite pictures of your sites of interest. This won the "Most Impactful" award at the second Bellingcat hackathon in 2022.
"I might have a KML or GeoJSON file with 200 Russian bases on it, and if I wanted to go through manually and get satellite images, that would take me days — but with this, it uploads and computes those points of interest in minutes," Lee explains.
Wild adds: "You generally start with Google Earth Pro, and if you want the most recent images, you go to Sentinel — and if you have a bit of a budget, you can pay with things like Planet imagery. But Chips is even easier — a step down in complexity from using satellite sites."
3. Sugartrail for Optimizing the UK Companies House Registry
While the UK-based Companies House registry is a powerful database for financial and money laundering investigations, it can also require a lot of time and technical work to find connections between the listed companies, executives, or board members. Wild says a new tool called Sugartrail (you can find the user-friendly search page here) — which won the "Most Impactful" award at the first Bellingcat hackathon — can quickly and easily map those connections. All you need to access it is for someone to request a Companies House API key and launch the tool.
"It's not complicated to use once you have set it up," says Wild. "The developer, Sean Greaves, was one of our tech fellows, so he had the chance to work on this after the hackathon. You give it a company or an officer to search for, and it generates a network of other officers and companies that are associated with your search."
Reporters can apply for that API key by following Bellingcat's Companies House guide.
Lee adds: "Sugartrail is a good visual way of seeing the network, and prevents you from being overwhelmed and time limited."
Released to general journalist access just three months ago (November 2022), Bellingcat's new dashboard includes a searchable database of about 2,200 social media channels, and 36 million posts, related to the QAnon conspiracy community in Europe. Wild says investigators have already used the tool to explore overlaps between these online conspiracy ideologists and potentially violent far-right political groups, like the Reichsburger movement that plotted to overthrow Germany's government.
"In cooperation with our partner Lighthouse Reports, we started collecting channels from Telegram and other more niche platforms that are used by QAnon communities — and we built this database manually," says Wild. "You get a nice overview of posts — what is being discussed in terms of your search terms, who are the influencers, and what are the patterns and trends. The overlaps with other groups are especially interesting."
The database offers particular focus on the US, UK, France, Italy, Germany, and the Netherlands. It also includes numerous insight features — such as visualizations that color-code QAnon-related discussions and networks by language, so reporters can see how German conspiracists (green) interact with English speakers (orange). It also flags sudden changes in channel activity, which could indicate the lead-up to acts of public intimidation, or even the arrest of a conspiracy leader.
"This tool is not 100% publicly available, but journalists can ask us to get access," Wild says.
It turns out that many bad actors and secretive officials, like many of the rest of us, like to make online reviews or give star ratings for services they encounter in their private lives. So imagine being able — with a single click — to see exactly when and where a person of interest made Google reviews of services and restaurants in recent years — and what that pattern can tell you about their habits and movements? Now you can.
Epieos is a new open source search engine that digs up public information hidden within about 150 major websites. While it has a subscriber version with advanced digging features (costing about $32 per month), its free version offers some powerful applications and security features of special interest to investigative reporters — starting with a remarkably detailed history-of-reviews on Google Maps.
"This is now my go-to tool if I have an email address for a person of interest," says Lee. "You just put in that address, and it gives you a list of services associated with that email address. I used this tool on a recent investigation into Nazi websites. I could see this person reviewed a restaurant in South Africa at a certain time; this person gave a two-star review of a Denny's in Indiana that they apparently didn't like."
Lee says the tool is primarily a source of unique people-search leads, rather than evidence.
For instance: the engine can also find Skype accounts linked to email addresses — and reporters can then take the nicknames or handles they find there and use them for social media searches on the same person.
Sylvain Hajri, founder of Epieos, says the engine uses website source code and various open source techniques and is doubly useful for sensitive investigations because, he notes, Epieos deliberately keeps no record of your searches.
While there are well-known tools for "guessing" email addresses, like hunter.io, Hajri says Epieos completes that search by showing social media accounts associated with your guess — so you can click on, say, the LinkedIn account shown, and confirm the email belongs to that person. It can also simply confirm whether addresses exist. And Hajri notes that a reverse phone number search feature will likely be released in March.
"We don't do hacking; we just show and connect what's already out there, and you can use it like Google search," Hajri points out. "Law enforcement officials have told us they have caught bad guys just using the free version, and journalists are now using it too."
Additional Resources
Tips for Archiving Telegram Messages on Russia-Ukraine War
How Journalists Can Use NASA's New Landsat 9 Satellite
---

Rowan Philp is GIJN's senior reporter. He was formerly chief reporter for South Africa's Sunday Times. As a foreign correspondent, he has reported on news, politics, corruption, and conflict from more than two dozen countries around the world.