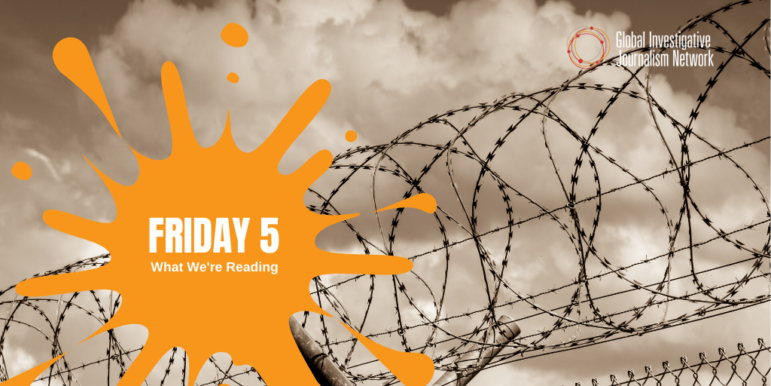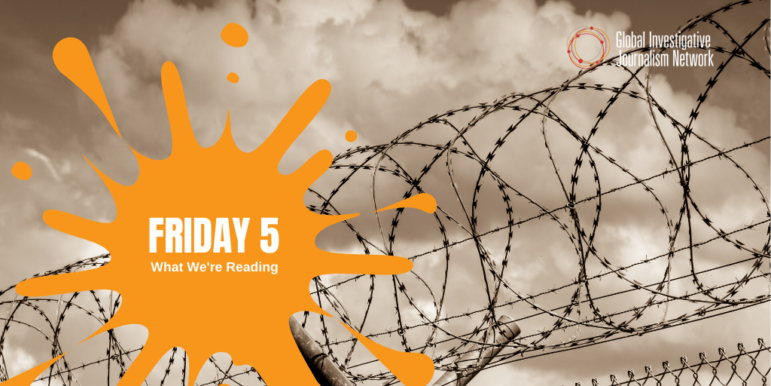 What We're Reading: Pakistani and Zimbabwean Journalists Detained, Race and the Newsroom, and Tips for Interviewing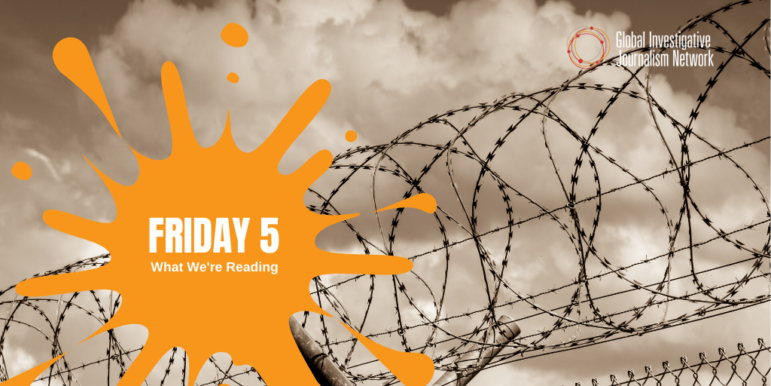 In this week's Friday 5, where we round up key reads from around the world in English, one journalist from Zimbabwe and another from Pakistan were abducted and detained, the Reuters Institute report on Race and Leadership in the News Media was released, and NPR's Terry Gross and The New York Times' Michael Barbaro offered up some pro tips on interviewing.
Prominent Pakistani journalist Matiullah Jan was picked up this week by a dozen unidentified men in broad daylight from a busy street in Islamabad. CCTV cameras in the area caught footage of his arrest, which was widely shared on social media. Many claimed it was the work of the Pakistani secret services and expressed concern over the country's mounting "disappearances." Pakistan's Dawn reported Jan was released 12 hours later — unharmed — in a deserted area outside the capital. Jan was taken a day before he was due to appear in the country's top court in a contempt case brought against him after he criticized the court's verdict in a case involving a top judge.
In addition to the annual Reuters Institute Digital News Report, researchers there also released analysis around the percentage of non-white top editors in a sample of 100 major online and offline news outlets in Brazil, Germany, South Africa, the United Kingdom, and the United States. There were some, sadly, not-so-surprising findings: Neither Germany nor the UK had a non-white top editor, in Brazil there was just one, there were two in the US, while in South Africa the majority of top editors were non-white. Setting aside South Africa — which has only seriously tackled transformation in more recent years in the majority non-white country, and looking only at the four other countries — 6% of the top editors are non-white, compared to, on average, 29% of the general population. Meanwhile, the Journalist's Resource at Harvard's Kennedy School referenced seven US-based studies on the topic and Brandee Butler from the Open Society Foundations' Initiative for Europe argued for more European data on the topic. For more around race and media: Here's the latest from the AP Stylebook on why they will continue to lowercase the term white.
Audio geeks and others looking for tips from radio interviewing pros, listen up. The US-based National Press Club Journalism Institute posted a video (and transcript) of a conversation with Terry Gross, host and executive producer of NPR's Fresh Air, and Michael Barbaro, host of The New York Times' podcast The Daily. Barbaro and Gross shared their interviewing insights last week, including takeaway basics such as: "A good interviewer prepares well, never forgets to ask 'why,' and carefully listens — for tone, for key words or phrases, for follow-up questions." Scroll down to the bottom of the page to find a list of more great conversations in the Institute's series on covering the coronavirus pandemic. And for lots more on interviewing, check out GIJN's tipsheet on the topic.
The Institute of Global Health Innovation at Imperial College London, in partnership with the polling company YouGov, is collecting fortnightly data from 29 countries to explore the public's attitudes and health behaviors around the pandemic. Researchers are monitoring how compliant individuals are with safety measures, such as self-isolation and avoiding unnecessary travel, as well as hygiene and quality of life. We also came across the COVID-19 Law Lab. The initiative — a joint project of the World Health Organization, United Nations Development Programme, the Joint United Nations Programme on HIV/AIDS, the O'Neill Institute for National and Global Health Law, and Georgetown University — gathers and shares legal documents from over 190 countries.
---

Tanya Pampalone is GIJN's managing editor. She has served as executive editor of the Mail & Guardian, managing editor of Maverick (now Daily Maverick), and head of strategic partnerships and audience development for the African arm of The Conversation. Tanya is also co-editor of I Want To Go Home Forever, and a contributor to Southern African Muckraking and Unbias the News.