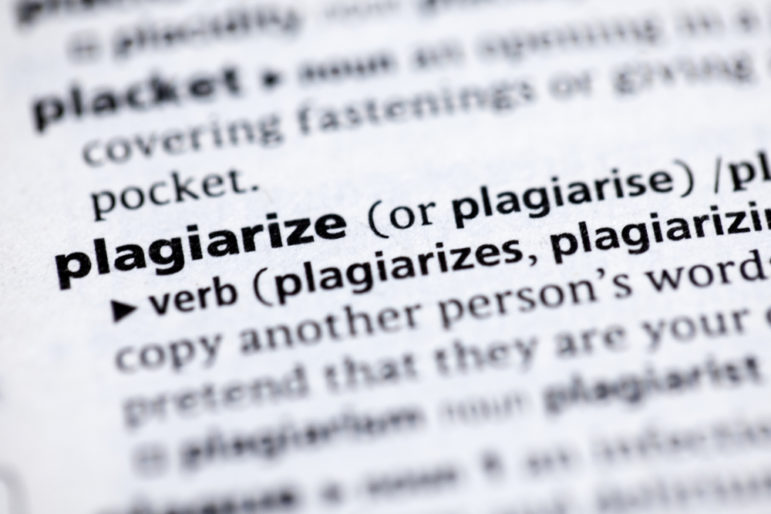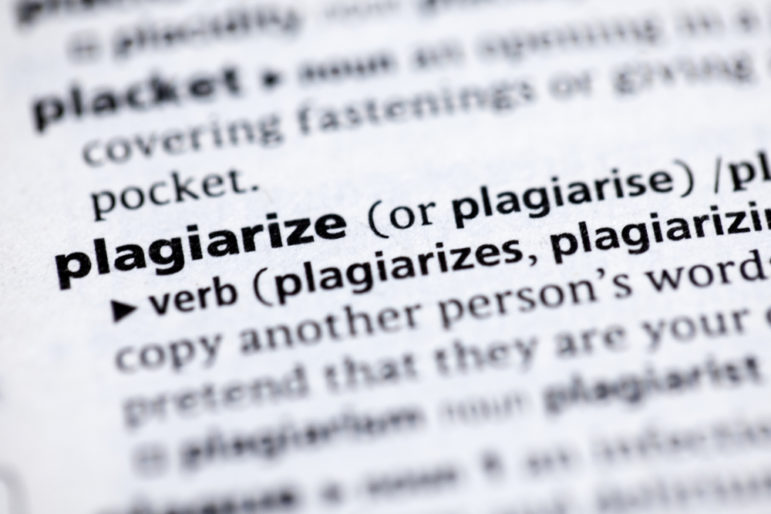 Uncovering a Plagiarism Scandal Among the Romanian Elite
Read this article in
There is a common perception that digging into political scandals or corruption requires reporters to entrench themselves in personally risky situations or to go undercover, says Romanian investigative journalist Emilia Șercan.
But the biggest stories of her career? She got them by going to the public library.
"They can put their money into accounts in Switzerland and other countries, they can put their properties in the name of another person or their family, but they can't hide their books or their doctoral dissertation," she says, referring to the targets of her investigations, and the work that sometimes got them promoted. "They are in the library and they are public."
Șercan has spent the last seven years writing about alleged plagiarism in the doctorates of Romania's top brass. Her investigations have found evidence of copying from famous authors and other students' work, as well as government ministers notably using different fonts between section chapters – in other words, failing to even change the typeface or page layout from the place it's seemingly been lifted.
She's published dozens of investigations about plagiarism and academic fraud involving doctoral theses, relating to around 50 individuals in total. Among those she accuses of plagiarism are the current Romanian prime minister, ministers of defense, health, and education, a number of university rectors, police chiefs and army generals, prosecutors, and judges. Taken collectively, her work can be seen as a takedown of the academic credentials of an entire wing of the Romanian establishment, and it all began by examining footnotes and suspicious bibliographies.
A Chance Encounter
As a reporter and then an editor, Șercan spent years digging into economic and political corruption, later running the investigative department of a newspaper that covered, among other stories, a corruption scandal involving a former prime minister.
She later wrote a PhD herself and is currently an assistant professor in the journalism department at the University of Bucharest. The process of writing her thesis, she says, was grueling, complicated, and time-consuming — but it also taught her what it takes to complete studies at this level.
She started working on academic plagiarism "almost by accident." Listening to the television news one day, she learned that one of the country's leading ministers, a man with a doctorate, was to be appointed Romania's interim prime minister, and wondered: Is he really academically capable of writing a thesis? What's more, he'd held a number of top-level jobs — hardly the kind of career that allows enough time off for deep academic pursuits. Skepticism and curiosity led her to start digging.
"I went to the library, opened the dissertation — he got a first [top grade]," she told an audience at the Center for Investigative Journalism (CIJ) in London in July, later elaborating in an interview with GIJN. "But there was a sign something was wrong: there was not even an introduction or a conclusion. I was wondering how you could have such work without an introduction and a conclusion if you have to include them even in an essay?"
"On page one, I discovered the first footnote said 'op cit,'" short for the Latin term "opere citato," which is used in academic writing to note previously cited references. "I said 'Where, if this is on the first page?' There were clear signs this dissertation had problems. In two hours, I discovered about 40 pages plagiarized — even from his doctoral supervisor who did not notice he was plagiarized by his student. I published the first story: It was silent."
The interim prime minister lashed out at Șercan's exposé on his Facebook page, calling it a "media lynching." But the Romanian national agency that oversees university awards and credentials later ruled that his dissertation was plagiarized and recommended that it be withdrawn, according to a report by Times Higher Education.
Șercan went back to the library and found another case, then a third, a sixth — all seemingly linked to that same politician, who had since become a PhD supervisor — and began publishing her exposés in the independent online outlet PressOne. The vast majority of examples that Șercan examined, she says, "were plagiarized." Another dissertation — belonging to an intelligence official and one of the most powerful men in Romania — mysteriously disappeared from the National Library.
How to Catch an Intellectual Thief
Just how hard is it to spot plagiarism? And how do you do it? In some cases, says Șercan, she found evidence of plagiarism on the first page; in others, it took two or three days. For the more difficult cases, the process took months of more intensive research. One of the most difficult involved a minister alleged to have plagiarized his doctoral thesis, and who was said to have used material from books that were not accessible on the internet. "That was the hardest case," she explains.
Șercan's academic background helped her understand the rules and etiquette of writing a doctoral thesis, but she has these tips for reporters looking at academic investigations:
Look at the CVs. "Why? When I'm looking at the CV of someone with a PhD who had a very challenging position in the Romanian state, you wonder: did they have time for doctoral studies?" she explains. "It's not like a part-time job. You have to be invested eight, 12 hours a day in your dissertation."
Follow the paper trail. In Romania, universities are legally required to send a copy of all PhD theses to the National Library. That means they can be consulted and examined. Officials in Romania tried to change the rules. "They were shocked," Șercan says. "They knew that they could be the next one that could be discovered. So they closed access to dissertations in the National Library." Instead, she had to file a request for electronic access, but usually, eventually, she got hold of what she needed. Academic work inevitably has a paper trail.
Use computer programs to search for signs of plagiarism. "Most of the time I was using Google, but also Turn It In," she says, referring to a site that checks for plagiarism. She also does manual checks. "The first thing I look at is the footnotes. Then I look at the bibliography. Also: dissertations that use different characters from one chapter to the other: Times New Roman to Calibri," she notes, describing noteworthy warning signs.  One author, she says, didn't bother to change the font of the lifted material to match his own — "they left it as they took it." In one case, a thesis apparently had 80 pages taken from unattributed sources, others had phrases here and there, or used synonyms to make it look like an original take. But most of the time, Șercan notes, "they were just copying and pasting — even errors. One I found was plagiarized from the first word to the last."
Her story on alleged plagiarism in the doctoral thesis of Romania's current prime minister — former General Nicolae Ciucă — used red, green, and blue color-coding to highlight similarities between the thesis and the texts she examined as part of her investigation, allowing readers to see for themselves the parts where she had found commonalities, or elements that she says were not properly attributed. In one case, she highlighted a string of 31 identical words. Elsewhere in the story are paragraphs that she highlights as being largely taken from another source without being correctly credited. In total, she reported finding plagiarized content on 42 pages out of a total of 138.
The prime minister denied the allegation and told her, in response to the story, that his "thesis is the fruit of scientific research from years of doctoral studies and reflects the work done." He also said that his thesis was written "in accordance with the legal requirements existing at the time." Three other complaints of plagiarism brought against the prime minister were dismissed by the courts on technical grounds, after he objected to their claims, reports AFP. But that ruling itself is now under investigation.
Notably, Romanian officials with postgraduate degrees are able to get promotions and claim higher salaries because of these credentials. Șercan also points out that would-be generals can use academic work to sidestep some normally tough military exams.
Șercan found the practice and failure of academic oversight to be a problem in three military universities, including those used by the intelligence and national security services.
Blowback
Zoltan Sipos, an investigative journalist and the founder of GIJN member organization Átlátszó Erdély, which is based in Romania, says that while there was an earlier scandal involving a prime minister accused of plagiarizing his PhD – reported in the journal Nature – Șercan's dogged reporting has revealed a systemic problem.
"It is extremely well documented," he tells GIJN, referring to Șercan's methodology. "This way she was able to document how there is this entire network of plagiarism. This is, or was, a quite huge business in Romania, where you have these multiple layers of plagiarism."
He adds: "There are so many injustices in Romania, people like to see this woman taking on this issue. That's why she's become an icon; a star."
There were other, far-reaching impacts as well. Șercan says the National Intelligence Agency started to verify staff PhDs, and found as many as half of those they examined were plagiarized, resulting in a number being withdrawn. Meanwhile, an investigation by another of the institutions involved found an even higher suspected rate of plagiarism, she says.
Șercan, who is the author of three books and has received a number of awards and prizes in her career, including the Ion Rațiu prizes for investigative journalism, points out that she has never been sued, despite seven years of reporting on powerful and influential people. "Because I'm very careful in everything I'm doing." she explains. "One mistake and I'm ruining everything." One minister publicly threatened to sue her, but he never did.
Some countered her findings by saying they had done their research following different rules and had submitted their PhDs in good faith subject to the academic standards of the time.
But Romanian Paul Radu, co-founder of the Organized Crime and Corruption Reporting Project, says: "Unfortunately it's a national disease, people getting degrees that they do not deserve. Șercan found this niche, and she's been very thorough with her work."
He adds: "She's focused on power, as investigative journalists should. A layer of people who became the elite on the back of these fake degrees. That's why her work is so important: it shows the hollowness of these types of public officials. They have really got to where they are on the back of lies."
But taking on and embarrassing the establishment takes courage.
"You have to understand the psychology," Sipos says. "These are very powerful, and usually very wealthy people. They want to show with these PhDs that they also belong to the intellectual elite. Here comes this woman who basically shatters their reputation, and in many cases their reputation is more important than money or power. This kind of embarrassment is the worst that they can experience."
And while Șercan's reporting itself hasn't been widely challenged, she has faced blowback, including death threats and online abuse. Private photographs taken by a former partner decades ago were leaked online. An investigation into that is ongoing.
In April, Reporters Without Borders, the International Press Institute, and a handful of other press freedom organizations expressed "serious concerns" about the harassment of Șercan and its "implications for media freedom in Romania."
In response to a smear campaign against her, the Committee to Protect Journalists called for action in her case, suggesting that "journalists reporting on issues of public interest should be protected and praised, not threatened." A Romanian court subsequently handed down a suspended three-year prison sentence to two officials for orchestrating threats against Șercan.
Attila Mong, the CPJ's Europe representative, told GIJN that "exposing powerful people in countries in Eastern Europe is not an easy task for journalists and carries a lot of risks."
"Looking at Emilia's career and these investigations — having systematically exposed this — likely makes her like public enemy number one in certain circles, says Mong. "As a woman, it must be even more difficult."
Why It Matters
Șercan says there are some who question why it matters — why she has spent the best part of a decade examining footnotes and doctoral theses. In the end, plagiarism is not a crime in Romania, except where copyright infringement might be an issue.
To them, she says this: "Plagiarism is theft: stealing someone's ideas, words, pages… When someone steals another person's intellectual work in an academic environment it's considered an offense. This kind of crime, an intellectual one, it's even more serious when someone steals to get academic validation or to get a doctoral title."
She adds: "You really can destroy the fundamentals of a nation with impostors. Ethics and integrity are so important. This thing turned into a phenomenon among state employees, it destroys our society's values, and that's very important."
Șercan also takes some quiet pleasure in the way she uncovered the scandal: quietly working away in the library, on something no one even realized might make them vulnerable to public exposure. Or, as Șercan says: "I scratched something they never thought could damage them or their image."
Radu says the impact will be felt for generations. "She stopped 'business as usual' when it comes to being promoted on the back of fake degrees," he says. "These people were shamed in a big, big public way. In the future, people won't use these measures to advance. What that means is a bit of a cleaner future when it comes to people in positions of power."
Additional Resources
How the Financial Times Exposed a Billion-Dollar Fraud
This Canadian Reporting Lab Is Pioneering Academic-Journalist Collaboration 
Can Crowdfunding Save Romania's Independent Media?
---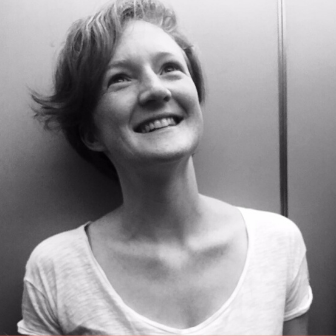 Laura Dixon is a British freelance journalist. She joined GIJN as an associate editor after four years reporting from Colombia, and freelance stints in Paris and Austin, Texas. Her work on the end of Colombia's 52-year conflict with the FARC guerrilla group and the Venezuelan migration crisis was published by The Times, The Washington Post, The Atlantic, and US News.