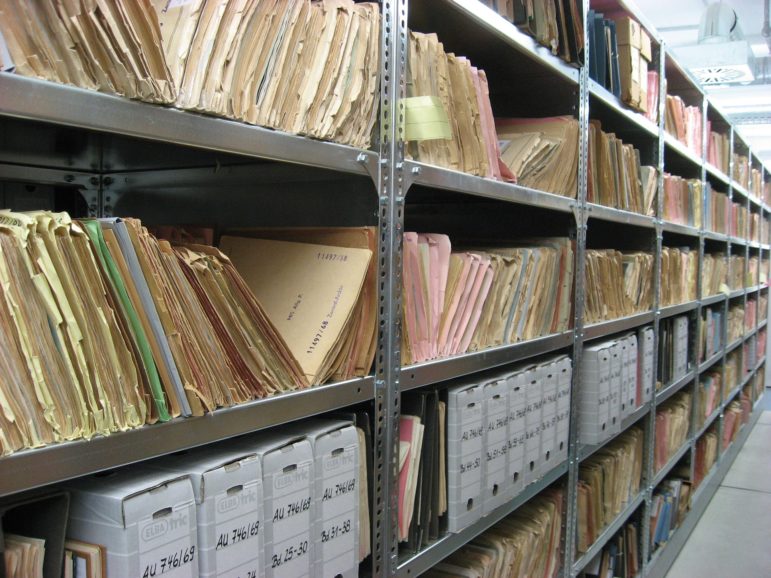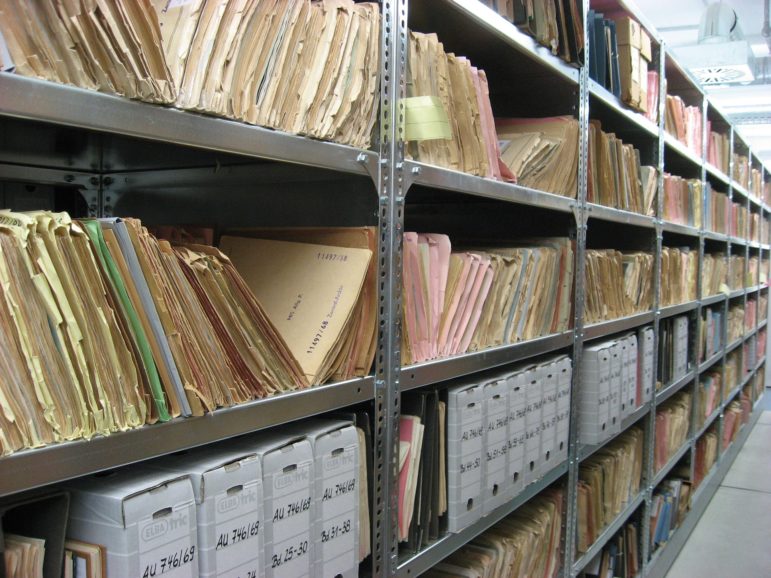 Photo: Chris Stermitz/Pixabay
Tips on Making FOIA Requests About COVID-19
Read this article in
Journalists already are actively using freedom of information (FOI) laws to understand the COVID-19 pandemic and how their governments have responded. To assist in these efforts, GIJN has developed a preliminary guide, with examples and tips.
No list of suggestions will be complete, or suitable, to different national situations. But good requesting practices are similar worldwide. And with the ongoing pandemic, there are commonalities in many national situations, so thoughts on what to ask for are relevant across borders.
It's hard to go wrong with the classic guidance, "What did they know and when did they know it?" But of course, there is much more to learn.
This GIJN resource makes suggestions on:
Government resistance to providing information during this pandemic already exists in some places. (See this previous GIJN report.)
And further resistance to disclosure can be expected. As American media observer Jay Rosen tweeted: "The battle to prevent Americans from understanding what he [President Trump] did to minimize the danger in January to March is going to be one of the biggest propaganda and freedom of information fights in modern US history."
Remember the Basics
Many fundamental tips for filing FOI requests retain their relevance. (Brush up with GIJN's guide to FOI.) First, try to avoid the process by asking officials to release the information voluntarily.
To make good requests, do preliminary research to develop precise requests. Learn about the bureaucracy involved, the organization chart, the internal terms used for records, the types of official reports, the data collection tools, and the officials involved.
Making comprehensive, broad requests is tempting and may be appropriate, but most experts advise honed, narrow inquiries, even if you file multiple different ones. Get requests to the right office, carefully defining the scope of what you want, and the applicable time period. It's a setback if agencies reject your request as overly broad.
Ask for expedited handling of requests dealing with coronavirus if possible. Laws in some countries include provisions for prioritization of requests on matters of great public interest. Take advantage if applicable.
The usual slow processing times for FOI requests is being exacerbated by government shutdowns. Be respectful of the responding officials, now under extra pressure. However, be ready to appeal or sue quickly if replies are not forthcoming in the allotted time.
If your country discloses FOI requests, and the responses to FOI request, keep your eye on that log to see what others have asked for and received.
BuzzFeed Busy Litigating in US
In the United States, hundreds of FOI letters have been filed.
BuzzFeed has already sued several federal agencies for refusing to hand over correspondence about COVID-19. After its Feb. 12 requests were rejected as overly broad, BuzzFeed narrowed their scope. But after no documents were forthcoming, BuzzFeed filed suit March 13.
As an example of a COVID-related request, here's the language BuzzFeed reporter Jason Leopold used in a request to the Federal Emergency Management Agency (FEMA):
All coronavirus-related contingency plans for the members of public.
Emails, memos, discussions, letters, and correspondence mentioning or referring to the contingency plans from FEMA head Pete T. Gaynor and 12 other agency officials from Jan. 7 to Feb. 14.
A requester in India, Saket Gokhale, was concerned that one firm got a monopoly on the production of testing kits "by suddenly tweaking guidelines overnight." Gokhale followed up with a March 23 request under the Right to Information Act asking for the minutes of agency meetings where the testing kit guidelines were developed, the names of companies who sought validation, the letter to the approved company, and a report on the 18 companies that sought validation.
In Ghana, journalist Akoto Ampaw is testing the country's new right to information law with a 21-question request. For example, he asked whether "a centralized structure been established by the government to tackle the COVID-19 virus threat?" and "If so, what agencies constitute this structure and how regularly do these agencies meet?"
A few of his questions asks for opinions instead of documents, something veteran requesters counsel against. For example, he asked, "Do we have enough medical laboratories for testing for the virus in samples taken from suspected persons?" That question might be revised to ask about how many labs can perform the tests and how many tests are they handling.
The answers to many important questions about COVID-19 likely won't arrive in time through FOI channels, but eventually they will inform many articles.
Health Agencies Not the Only Targets
National health agencies are the most obvious targets, but what was the whole government ecosystem involved in handling the crisis?
Thinking through the roles of all agencies and how they were involved will help develop focused requests. Not to be overlooked though are the interactions among agencies. Request correspondence, including e-mails, between officials at different agencies. National governments often interact with state and local governments, another paper trail to follow.
Don't overlook exchanges with other nations and international bodies. International organizations may have relevant information, too, although their access to information policies are typically inferior to national policies.
The UN World Health Organization has an information disclosure policy. Requests go here: informationrequest@who.int.
Go Local
Seek out information from regional, provincial, and local bodies, too. (They may even respond more quickly than federal bodies.) Also consider prisons, universities, and schools.
Private organizations, such as nursing homes, may not be covered by your FOI law, but their regulators probably are, and their files may have inspection reports.
What to Ask For?
The substance of requests will clearly vary by country. Many requesters are guided by logical suspicions and hunches.
Below are some generic suggestions about topics of possible relevance:
What to Ask For at the National Level:
Emergency response plans
Contingency plans
Reports on preparedness drills
Data on stockpiles of medical equipment
Intelligence agency and diplomatic community briefings
Records of response team meetings
Communications among relevant agencies and officials
Situation assessment reports at medical facilities
Data on testing, infection rates, deaths, etc.
Models used for predicting extent and path of virus
Purchasing orders/contracts for equipment
Information on applications for approvals of drugs/treatments
Information on processing and approvals for drugs/treatments
Policies on travel restrictions
Government agency interactions with particular companies.
Information on processing of economic aid, and more.
It never hurts to ask for advice from sources and others about what to ask for.
Scientists, too, are looking to learn from the experience. For a taste of their questions, such as "Is the virus changing genetically in important ways as it spreads?," see a blog post on 19 "critical data gaps" written by Dr. Tom Frieden, former director of the US Centers for Disease Control and Prevention.
Wording of Requests Important
American Oversight is a nongovernmental organization that has filed dozens of requests, many described in this recent post, and all of which are posted on their website. These requests, while broad, are aimed at documents that are likely exist. For example:
All recordings, transcripts, readouts, or official summaries of CDC COVID-19 Public Health Response operations calls between CDC officials and state and/or local public health officials.
Final talking points or background materials for congressional briefings or press engagements, as well as daily briefings or situation reports prepared for leadership at agencies across the federal government.
White House directives or guidance regarding immigration, border crossings, or travel screenings in the context of the coronavirus outbreak.
Here are some other examples of wording in requests being filed in the US:
All are drawn from GIJN member Muckrock, a US nonprofit that facilitates requests and posts them. The searchable collection on Muckrock's site is growing fast.
What to Ask for at the Local Level:
Information from sub-national bodies may be a window on the national government.
For example, ProPublica filed a request with the state of Nevada for records of its interactions with the federal government. On March 26, ProPublica reported that the Center for Disease Control "fumbled its communication with public health officials and underestimated the threat of the coronavirus even as it gained a foothold in the United States, according to hundreds of pages of documents ProPublica obtained."
Other requests will deal the handling of the crisis at the community level. Records from local governments, public health departments, and hospitals could be helpful.
Ask For:
Emergency response plans
Reports on preparedness drills
Data on supplies of medical equipment
Purchasing orders/contracts for equipment, such as ventilators
First responder records
Reports from regulated bodies, such as nursing homes
Timeline data on infections
Other Angles to Explore
There are many other angles to examine. Here are a few:
Ask consumer protection agencies for data on price-gouging complaints
Ask for copies of consumer complaints
Ask authorities if surveillance techniques were used to track infected persons
What are authorities doing about misinformation?
For FOI advice in the US context, view a webinar recorded April 1, Fighting for open records during the COVID-19 crisis, sponsored by the Investigative Reporters and Editors (IRE) and the Reporters Committee for Freedom of the Press (RCFP). See summary tipsheet. The Reporters Committee has posted a COVID-19 resource and has a hotline for journalists.
Looking Ahead: Tracking Bail-Out Funds
An emerging target for inquiry will be public funds appropriated to help mitigate the economic effects of the pandemic. Watching tender offers and contracts may be productive.
The Open Contracting Partnership recently wrote about the "emergency procurement" under way to deal with the pandemic, and there are useful ideas of what to look for in its clever Idiot's Guide to Looting Public Procurement and Getting Rich Quickly.
In Ukraine, Slidstvo.Info continually follows a government contract database to track equipment purchases.
Lack of Disclosure
Although proactive disclosure of information would be seem to be the ideal government posture, some governments are falling short.
Efforts to get timely information are sometimes thwarted.  And often the information lacks sufficient detail. Here are a few examples.
Such transparency failures are themselves topics for reporting.
---

Toby McIntosh is GIJN's Resource Center senior advisor. He was with Bloomberg BNA in Washington for 39 years. He is the former editor of FreedomInfo.org (2010-2017), where he wrote about FOI policies worldwide, and serves on the steering committee of FOIANet, an international network of FOI advocates.