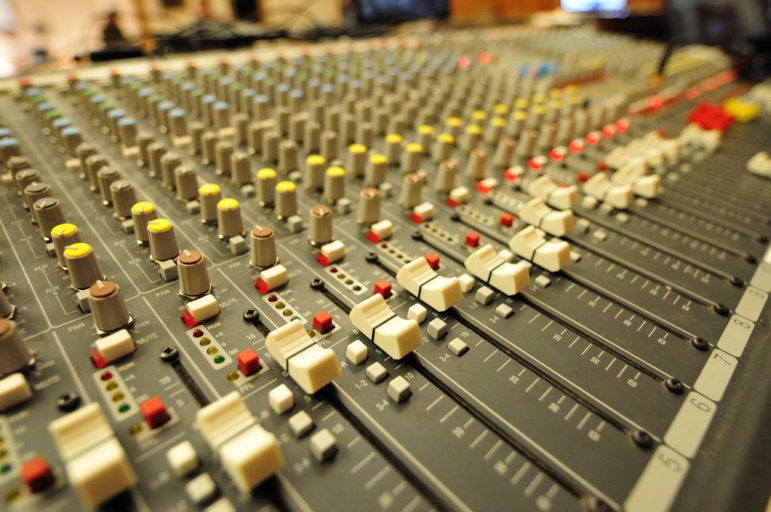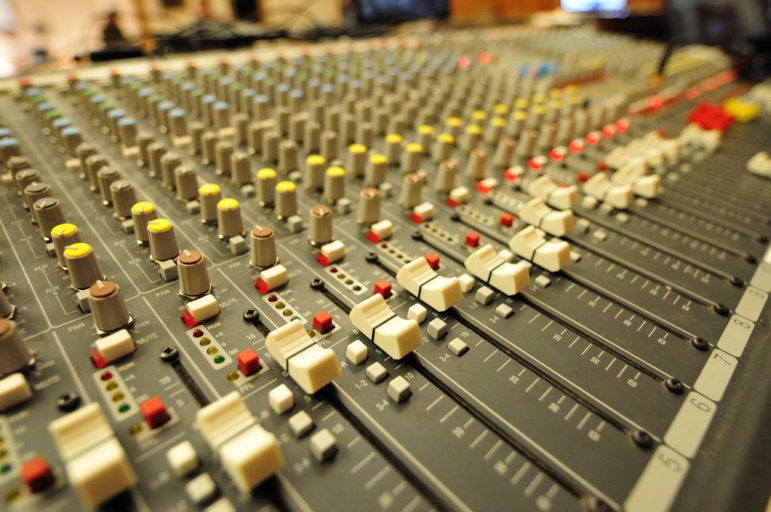 Engaging and interactive journalism is still possible even without an extensive knowledge of coding. But how?
We've taken the guesswork out, scouring the internet to find the most accessible tools to create multimedia content. Below, you'll find a collection of completely free applications that will do all the work for you — no coding required.
This week: audio.
Opinion: This is as basic as it gets. Opinion allows users to create and share podcasts entirely on mobile, which is ideal for field reporters. Journalists can download the app and keep it handy on their iPhones or iPads. To create a podcast, users only need to record the audio, edit it on the simple drag-and-drop interface and publish it.
Once published, audio is ready to be shared and even added to iTunes. Like most professional apps, you can download a lite version for free which will do the job. For US$5, users unlock the entire app. One drawback: Opinion is only available for Apple products.
oTranscribe: It's such a simple platform, but oTranscribe is a huge time-saver for reporters on deadline. It's nothing fancy, but unlike other transcribing platforms, it's free.
What's nice is that you can upload your audio files right to the site, which eliminates the annoyance of switching between windows to listen to and transcribe audio. oTranscribe hosts your audio at the top of a basic text editor. While transcribing, you can use keyboard controls to pause, rewind, fast-forward and add time stamps. Each time you press play, oTranscribe will bring you back 10 seconds in case you missed anything. The files are private and easily exported.
Free Music Archive: It's exactly what it sounds like. This site houses thousands of free audio clips that are up for grabs under the Creative Commons license. It takes one click to download completely free background music and sound effects to use when editing video.
If you make an account, which is free, you have the ability to favorite certain files and come back to them at a later time. You can also create a playlist. Sounds are broken up by category, or you can search for a keyword. Files will download as MP3s.
PhotoPeach: If you lack experience with video editing software, you can use PhotoPeach to create simple audio slides. After creating an account, just upload your photos to the platform. You can easily rearrange them into the correct order right on the site.
From there, you can search for music and insert it into your slides directly from YouTube, or upload your own audio. Once you save your project, you can share via social media or embed it. The site eliminates one step of the process, as your content already lives online. There's no need to export a file and upload it to YouTube or Vimeo. You're already given an embed.
SoundCite: SoundCite follows the same model of the other Knight Lab tools, making it recognizable and easy to use. By using SoundCite, you can create inline audio, which fully immerses audio into your story. Instead of having text separated from an audio player, you can highlight a specific section of text much like a hyperlink. When you click on the text, it plays recorded audio.
Using this tool helps bring your stories to life without interrupting the flow of the article. It also provides a good place for natural sound, drawing readers in and further painting the picture for them. SoundCite also recognizes a variety of audio files, such as SoundCloud links and MP3 files.
Clammr: This is more of a social app, but it provides great examples and resources, as well as a new way of sharing audio. Basically, this is Twitter for sound. Like Twitter, everything is shortened, but in this case it's organized by 24-second highlights.
Your feed is personalized based on who you follow. Just like Twitter, if you see something you like, you can expand it to see the full-length, and then share it. While Clammr is a good resource to help you find audio you like, you can also record your own Clammrs and post them to the app. These clips can be posted to your social media outlets for native playback.
If that doesn't do it for you, check out this Pinterest board with additional audio tools.
---
The above guide is also available in Spanish.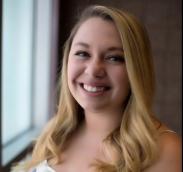 Paige Levin supports the International Center for Journalist's communications staff as a Dow Jones News Fund Digital Intern. This post originally appeared on IJNet.org. IJNet helps professional, citizen and aspiring journalists find training, improve skills and make connections and is produced by ICFJ in seven languages (Arabic, Chinese, English, Persian, Portuguese, Russian, and Spanish).