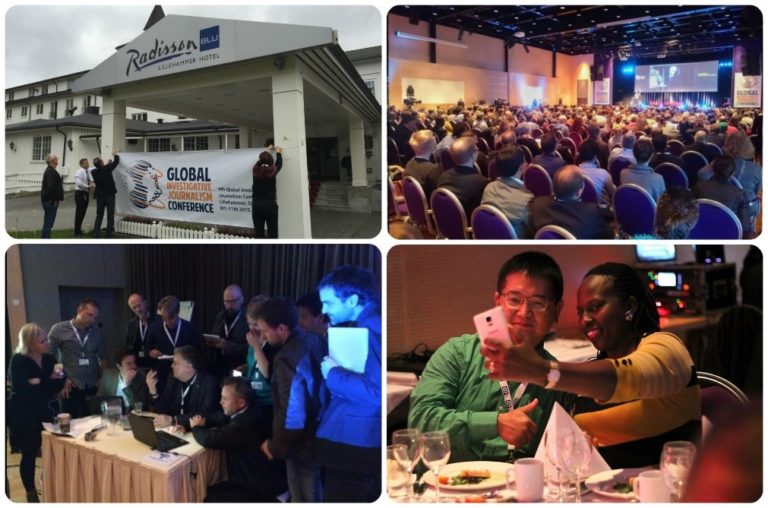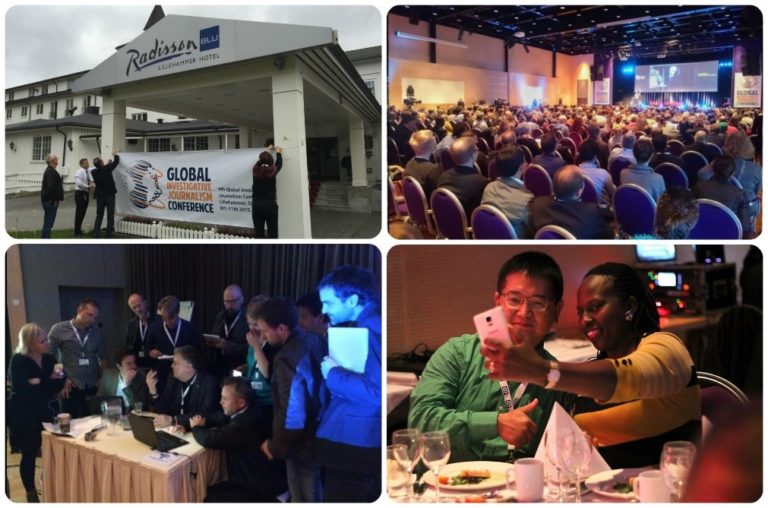 العربية | বাংলা | 中文 | Français | Deutsch | 日本語 | Português | Русский | Español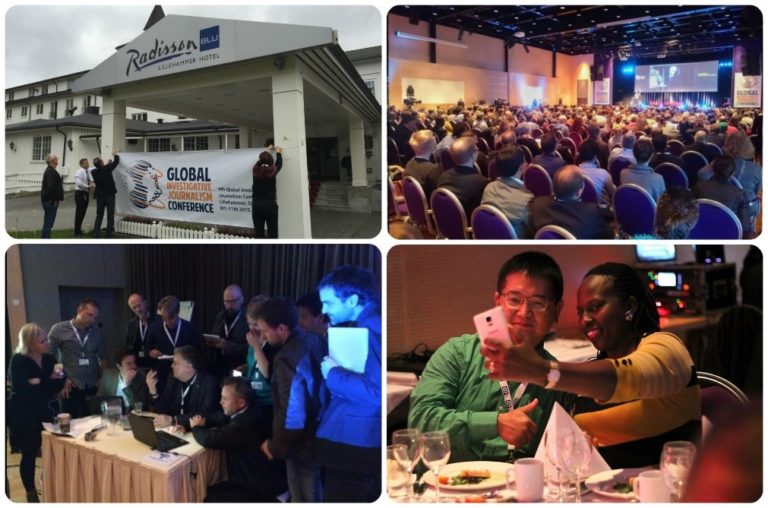 The Global Investigative Journalism Conference is the world's largest international gathering of investigative and data journalists. Called "The World Expo of Muckraking," the conferences have brought together over 7,000 of the globe's most enterprising people in media since 2001.
Held only once every two years, the conferences are widely credited with playing a key role in the rapid global expansion of investigative and data journalism. #GIJC19 — scheduled for this September 26-29 in Hamburg, Germany — will be our 11th conference. We expect over a thousand journalists from 130 countries. Travel fellowships are available for journalists from developing and transitioning countries.
The conference — designed by journalists for journalists — is famous for its focus on practical, advanced reporting techniques. Our speakers are the best in the business — winners of the Pulitzer Prize and other top awards, pioneers of data journalism and fearless investigators who have exposed corruption and abuses of power almost everywhere.
Check back later for the full program, but here's a sneak preview of what we're planning:
Over 150 panels, workshops and special sessions on all aspects of investigative and data journalism;
A robust data track, with dozens of sessions ranging from analyzing, visualizing and mapping to basic spreadsheets and scraping, with data labs, how-to seminars and mentoring;
Experts on using satellite imagery, forensic video analysis, sensor deployment, going undercover and going mobile;
New online research techniques to track people, companies and money around the world;
The latest on cross-border collaborations, local reporting, verification techniques, covering the environment, religion and conflict, health, crime and corruption;
Networking meet-ups on a dozen topics, where you can brainstorm, collaborate and get inspired;
A track on business survival strategies: new models and nonprofits, revenue diversification, freelance tips, fundraising advice and more;
A broadcast track: going from print to video; documentaries; investigative radio and podcasts;
Workshops for journalists from exiled media, indigenous peoples, LGBTQ communities and citizen investigators;
A legal clinic, a digital safety clinic and expert advice on protecting yourself from harassment online and off;
An academic track for professors and scholars, with new papers and talks on the latest trends, challenges and best practices.
And, of course, some of the best action will take place in the hallways and the bars, where you just might find the next Panama Papers being planned.
This year's Global Conference is brought to you by the Global Investigative Journalism Network, Netzwerk Recherche and the Interlink Academy.