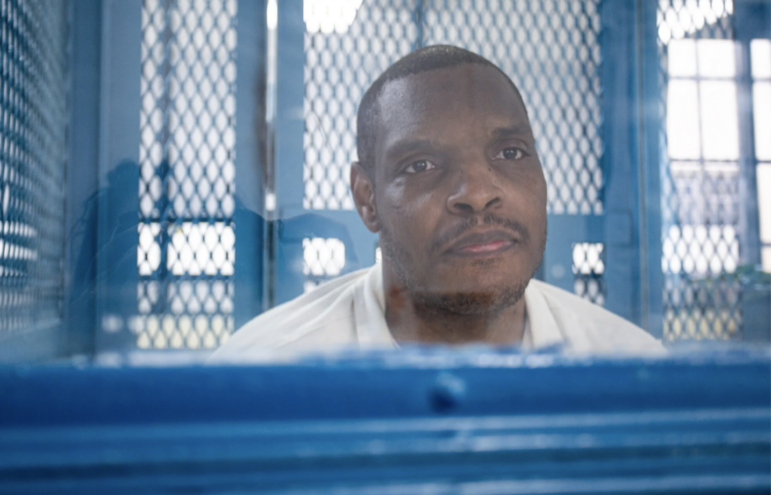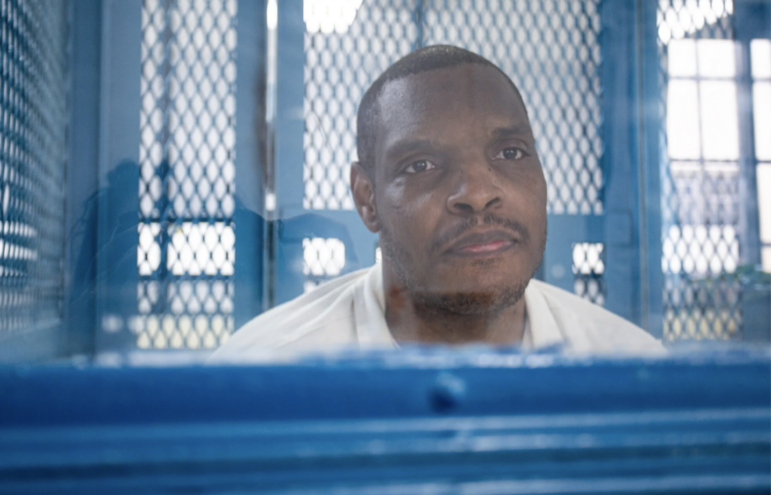 Prison Journalist Shows the Need For a Free Press — Even Behind Bars
This article was originally published by the Texas Observer, a nonprofit investigative news outlet and GIJN member. Sign up for their weekly newsletter, or follow them on Facebook and Twitter. Jason Renaud Walker is currently serving an 18-year sentence in Texas state prison for aggravated burglary. 
In a postscript at the end of the letter, a request.
Jason Walker writes his mom's name, says she lives in San Angelo: "Please be my arranger if a funeral is needed."
Walker has been continuously incarcerated in the Texas Department of Criminal Justice (TDCJ) since 2008, shuffled from unit to unit as the threat to his safety grows. He's made quite a name for himself inside as a muckraker.
In 2018, Walker's reporting from inside the Telford Unit in far northeast Texas turned him into a pseudo-celebrity within TDCJ. That year, K2, a synthetic cannabinoid whose effects can include hallucinations, permeated the units. Walker reported that inside, it accumulated nicknames: tune, toochie, and — most ominously — drop-dead. A TDCJ spokesperson said three prisoner deaths in 2020 and one in 2021 were confirmed to be caused by "synthetic cannabinoid toxicity." This wasn't a problem isolated to Texas prisons, though: K2 was a major health concern in prisons across the country, contributing to 13 deaths in Arkansas prisons in 2017 and being called the cause of accidental deaths in Florida prisons by the Miami Herald.
His behind-the-scenes reporting, which pointed to guards' alleged involvement in bringing the drug into prisons, was picked up by the San Francisco Bay View National Black Newspaper. Walker said his reporting is meant to protect prisoners, to make things safer, and correct injustices he witnesses in the prison. He said some people target him for "snitching," but that's a misrepresentation of what he does.
Since the K2 article was published, he's been transferred more than 10 times. Recently, he was transferred to the Powledge Unit in East Texas and put into protective safekeeping — a designation for prisoners who "require the highest level of protection in a more controlled environment than other general population offenders, due to threats of harm by others or a high likelihood of victimization," per TDCJ. As of August 2022, there were nearly 1,200 prisoners with some sort of safekeeping status throughout TDCJ.
Walker lives in a windowless cell by himself, with the standard bed, sink, and toilet. But he gets his own TV. It will be several months before he can be considered for a different security level that would let him socialize with a small number of prisoners in common areas. For now, he spends most of his time — including recreation time — alone.
Walker has reported multiple threats and attempts on his life in letters to friends and activists, in civil rights lawsuits against prison officials, and in an interview with the Texas Observer. After talking with the Observer, he said a copy of a message that contained details about threats to his life was somehow printed out and given to at least one other prisoner. The message contained Walker's name and cell number.
Walker recounted instances of being attacked with a fan motor and threatened with shanks, as well as seeing notes that indicated a hit had been put out on him. At one point, he said he intentionally hurt himself so nurses would intervene to protect him from other prisoners. He once barricaded himself in his cell for days out of fear.
Threats follow Walker from unit to unit as prisoners communicate on contraband cellphones each time he's moved. At one point, he attempted to get a restraining order that would result in his transfer out of Texas, but he was unsuccessful.
Some of his claims have been substantiated by prison officials. The Ellis Unit Classification Committee recommended he be transferred in January 2019 after he reported that "many officers and offenders" wanted him dead. An independent investigation by the prison's ombudsman in March concluded, "It is our opinion threats of violence made against him will not cease."
Walker claimed in a 2017 lawsuit that guards were aware of his online reporting and retaliated against him for exposing misconduct. A judge dismissed most of the suit in 2020, but recommended two prison staff be fired for allegedly stealing money from Walker's accounts. In the lawsuit, he asserted that one employee admitted she "steals from inmates that like to cry like babies and post it on the Internet."
The Observer requested records from the Telford Unit's classification committee, as well as the results of an Inmate Protection Investigation initiated on Walker's behalf. The agency has asked the Texas Attorney General's Office to decide whether they will release the information.
PEN America's Prison Justice and Writing department began campaigning this year on Walker's behalf. "We immediately recognized that this was an instance where somebody's published writing was resulting in endangerment to their life. And we needed to step in and advocate," said Moira Marquis, a senior manager in the department.
The organization launched a petition "to protect the life of Jason Walker, an investigative journalist who exposed wrongdoing in the Texas prison system." In a public statement, the organization said Walker's situation "highlights the risks incarcerated people face when they engage in writing or journalism, and illustrates why protecting their free expression is essential." According to the organization, hundreds of people responded to these calls to action by signing the petition or individually emailing state officials.
Walker has a considerable cohort on the outside closely monitoring his safety.
Rose K. Murphy has been writing to Walker since 2018, when she reached out to several prisoners in light of the nationwide prison strike. Eventually, Walker let Murphy know about his reporting work. She looked him up online and discovered just how far-reaching his investigations were. "I realized he was really the real deal," Murphy said. "He was someone who was trying to expose prison abuses and try to reform things from the inside at great personal risk to himself."
Murphy helped Walker post to his blog for a while. Now, other volunteers have taken over that role.
"It's such a huge thing to know that you're going to be targeted and [continue to write articles] anyway," Murphy said. She said Walker has had to dictate articles over the phone to someone who could transcribe them before. "He's very committed as a reporter and takes his role seriously."
Walker is quick with trivia: The Dallas hospital where he was born in 1980 is the same one John F. Kennedy was taken to after he was shot in 1963.
Walker moved with his grandma, Delia Walker, to Oakland, California, where he grew up and ultimately dropped out of school in the seventh grade. When Delia decided to move back to Texas in the late 1990s, Walker, then a teenager, asked to join her. "She's all I knew my whole life, so when she left, I felt like I needed to go with her," Walker said.
Much of Walker's life in Texas would be spent behind bars. It's where he would discover journalism. A lifelong reader — mostly of nonfiction or "Indiana Jones-type" novels about adventure — he became a writer with the help of a fellow prisoner.
When Walker was placed in administrative segregation in 2010, he began to document his experience, writing down dates and times when he witnessed something violent or concerning. For seven years, he had a front-row seat to "absolute power with no oversight," he said. Three years into his stint, he met Kevin Rashid Johnson, an incarcerated writer, artist, and activist. Johnson taught Walker more about writing, even letting him publish on his website. "That's where it started," he said.
Walker began to publish stories, covering cell extractions, prison education, and drug issues in the units. His story ideas came organically — often, he would witness something firsthand. Then, he'd "go talk to other prisoners, get the history of if those things happened before, any old accounts — I'd investigate," Walker said. He frequently tapped friends outside to submit official requests for information for background. He started his own blog in 2019 with the help of his then girlfriend.
In one unit, he used a typewriter to write his stories, as well as his book, "Reports from Within the Belly of the Beast." But in other units, he had to be more resourceful. "One time I [wrote on] toilet paper. I wrote on paper sacks. I wrote inside books. I've scratched on the wall," he said. "[Sometimes] I need to write, but I won't have anything to write with. Sometimes I'll look around the cell and might find a little bit of pencil lead."
His story about K2 in prisons — the one that's caused him so much grief since it was published in 2018 — is actually the story he's proudest of. He said before he wrote the story, people seemed indifferent to the damage the drug was doing inside prisons. "It's something people were scared to write on, and you can see why," he said. "There's nothing I regret."
Walker's journalism has shed light on very real, very persistent issues within TDCJ. His reporting on the K2 epidemic came at a time when anonymous prison officials were telling the Houston Chronicle that the drug had become a favorite among prisoners. At the same time, between 2001 and 2018, drug and alchohol-related deaths spiked by more than 600 percent across the United States.
The synthetic drug was making its way into prisons through the usual channels, including being smuggled in by guards themselves. A 2021 joint investigation by the Texas Tribune and the Marshall Project showed that when TDCJ attempted to stem the flow of drugs into prisons by cracking down on mail — and when COVID-19 shortly after put an end to visitation — the drugs kept coming. This suggested that prison guards themselves were responsible for a large portion of the stash. Jeff Ormsby, head of one of the state's correctional officer unions, told the publications that "dirty staff is a big problem."
"People who are incarcerated are aggressively silenced," PEN America's Marquis said. "Why is it so important that we don't hear about how drugs are legitimately being circulated inside prisons right now? Why would somebody be interested in covering that up if you are legitimately interested in solving criminal activity? Jason's case is very clear. We very much support him."
Walker has been eligible for parole since 2017 and was most recently denied in 2020. One reason the parole board cited: "The offender has an unsatisfactory institutional adjustment." He's scheduled to be released in 2026, but then will be taken to federal prison to serve an additional sentence.
His recent months have been spent tirelessly fighting for his own safety — he said he's had little time to devote to reporting. "It's been a rollercoaster," he said. "I've been going from unit to unit. Every time I go to be transferred from one, I lose property, I lose contacts, people get scared away."
But he'll get back into it, no matter what.
"Sometimes you have to risk your life to get information out," he said.
Additional Resources
Investigating Criminal Justice
Investigating South Africa's Prison for Profit
A Journalist's Letter from an Egyptian Prison
---

Michelle Pitcher is a staff writer at the Texas Observer, covering criminal justice, housing, and education. She received her master's in journalism from the University of California, Berkeley and was part of the team at The Marshall Project that won the Pulitzer Prize for national reporting. Her reporting has been featured on NPR, FiveThirtyEight, The Dallas Morning News, and more. Michelle was born and raised in Dallas and is now based in Austin.