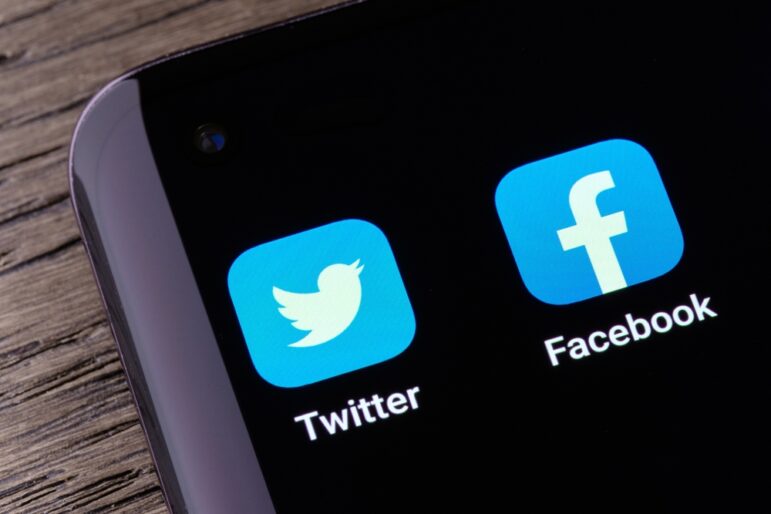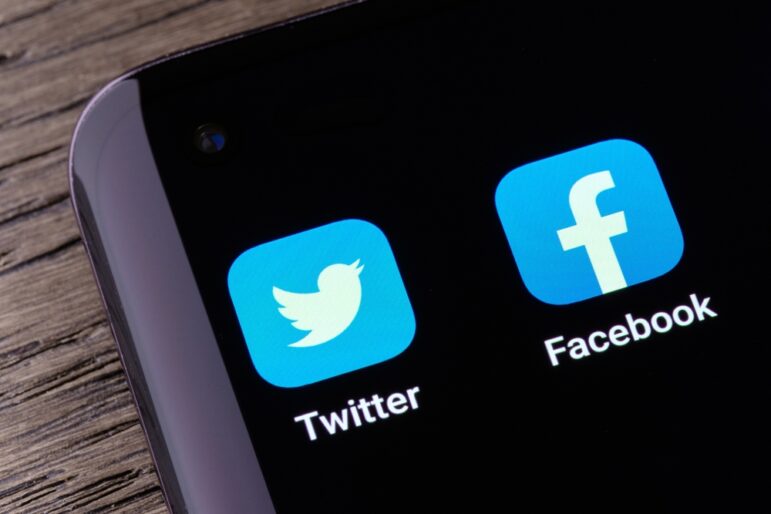 What Happens to Journalism When Social Media Sites Lose Their Relevance?
Read this article in
Over the last decade, thousands of journalists and investigative news outlets have come to rely on Twitter and Facebook (now Meta) to promote their work, build and reach new audiences, and in some cases, turn a profit. 
However, since Elon Musk bought Twitter for US$44 billion in October 2022, privacy concerns, a rise in hate speech, and Musk's overall hostility toward the media has caused journalists to flee Twitter and take refuge at other, albeit less popular, platforms. News organizations such as the CBC, NPR, and PBS have stopped posting on the site, and many are questioning the platform's longevity. In 2022, Meta also began distancing itself from the media by cutting funding for US news publishers running content on Facebook's News Tab.
In April, journalists from all over the world gathered in Perugia, Italy for the 17th International Journalism Festival — #IJF23 — to discuss some of the most important issues facing those in the field.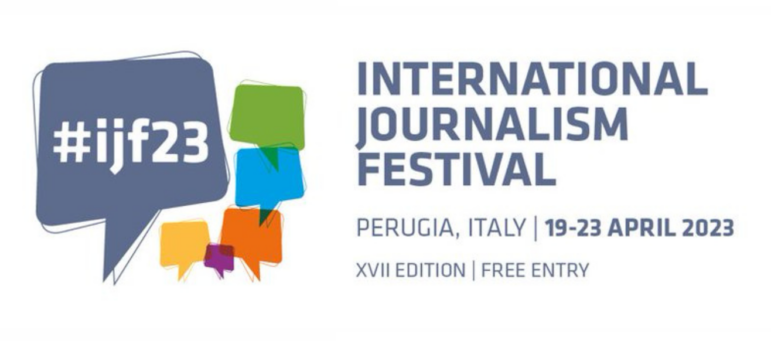 A panel exploring the implications for journalism of Twitter "dying" and Facebook pivoting away from news was moderated by Mathew Ingram, chief digital writer for Columbia Journalism Review, and featured Charlie Beckett, the director of Polis, the London School of Economics' media think tank; Emily Bell, director of Columbia Journalism School's Tow Center for Digital Journalism; and Mitra Kalita, co-founder of URL Media. The speakers discussed timely issues such as the Twitter exodus, but also touched on the complex relationship between journalism and social media platforms, and how journalists and media companies need to adapt.
To Be or Not to Be…On Twitter
Many media professionals are now in a kind of Twitter limbo: Should they leave for a platform with better content moderation and anti-disinformation standards, or should they stay put, lacking — for now — an alternative with a comparable reach?
The panelists agreed that it's not a simple choice.
"[Twitter] is no longer a safe platform for journalists to do their work," warned Bell. However, she added, "It does something that no other platform does. It is a way of telling people what is going on in the world right now. And there is still no other platform that actually does that, irrespective of your location, irrespective of your status, and irrespective of your credentials."
Bell also believes that for those in countries outside of the US and Europe, Twitter is absolutely vital, and that there is an intrinsic link between its centralized infrastructure — which allows for better flow of information — and democracy.
Beckett offered a slightly different viewpoint, alluding to Twitter's chaos as a potential opportunity for newsrooms to build a presence and an audience elsewhere.
Takeaway: Before taking the leap to leave Twitter, investigative journalists should ask themselves a series of questions: 
Do I have other networks where I can work, build, and strengthen audiences? 

What functions does Twitter currently serve for me? 

Can these functions be replaced by these other platforms or tools?
Also: Instead of deleting your Twitter account permanently, experiment on other social media sites, like Instagram, TikTok, LinkedIn, or even Twitter alternatives such as Mastodon. You might be pleasantly surprised with the result. 
'A Marshmallow in Front of a Dragon'
Bell recalled that years before, she had argued on a panel that Twitter was the most important technical innovation for journalists since the telephone, and during this event at #IJF23 she — mostly — stood by this. But she worried about the lasting press freedom effects of a platform she now considers a dictatorship. 
"The definition of a dictatorship is when you get up in the morning and you literally do not know what's going to happen because the rules don't apply; they can be changed on the whim of one person," said Bell. "You have no ability to protect your own security or privacy, and this is sort of what's happened [on Twitter]." 
In response, Kalita cautioned about the dangers of journalism's current emphasis on assigning purpose to platforms that were not originally designed for the industry, and in turn, creating content to serve platforms, rather than communities.
"We are assigning 'mission' to a platform that started as a way to rank hot women," said Kalita, referring to Facebook's first iteration. 
However, the site has come a long way. In 2019, Meta, then Facebook, announced a three-year, $300 million commitment to global "news programs, partnerships, and content." Four years later, Meta is rapidly distancing itself from the news industry. (Also, there are major questions as to whether Facebook was actually following through on its funding promises.) 
Beckett said that journalists had "fair warning" when it came to Meta's departure from the media, and journalists might take this as a lesson.
"The fact that Facebook doesn't care about news is a bit of a humbling experience," said Beckett. "Even when it cared a bit about the news, it was only 3% of Facebook's traffic. This might be a parallel to the importance of news in people's lives."
Beckett cautioned against placing inordinate emphasis on the potential demise of these platforms as the biggest issue facing journalism today, but others disagreed with this easy dismissal.
"If you're thinking of creating an AP of today, you'd come up with something like Twitter," said Bell. "I love Mastodon, but it doesn't do what Twitter does."
Bell urged those in journalism to put pressure on regulators and companies to examine what it means to have pro-free press and pro-democratic values baked into platforms, to which an audience member responded with the idea of nationalizing social media as a means to regulate. 
"We're not going to nationalize Twitter… journalism in the face of capitalism in America is like a marshmallow in front of a dragon. It is not, unfortunately, ever going to be the case that American journalism, will, or even particularly wants to, overhaul a free market system," said Bell. 
Takeaway: Social media regulation does not appear to be on the horizon and free, SMS-two-step authentication protection measures are now reserved solely for Twitter Blue users.  In the midst of an increase in online attacks and harassment, it is important for investigative news sites to have the security skills and knowledge to navigate growing risks:
Continue to use 2FA via a security key or an authenticator app

.

Here

is an article explaining how to do both.

If there is a potential security problem with either sites' API, expect solutions to fix it to inevitably take longer. Revoke permissions to third-party sites and apps on your

Twitter

and

Facebook

accounts

. 

Download your Twitter archive

monthly to preserve your old content and data

. While normally this process takes about 24 hours, it may take longer now.

As always, NEVER use social media direct messages to communicate with current or future sources. 
Check Your Privilege 
Panelists briefly discussed one of the only — and highly contentious — forms of "regulation" in today's Twittersphere: Twitter Blue, the paid version of Twitter. Currently, any user can pay a monthly fee for a checkmark next to their name, which previously indicated that the identity of the account owner — for instance, a government official or public figure — had been verified, preventing other users from impersonating them.
For years, the blue checkmark on social media was known as a symbol of trustworthiness. It separated, in theory, person from bot, and truth from disinformation — although verified accounts could still spread fake news, at the very least the check indicated that the person was who they claimed to be. But, on April 20, 2023, Twitter began stripping this status from legacy verified accounts, including Pope Francis, former US President Donald Trump, and the singer Justin Bieber. Many legacy news outlets such as The Washington Post and The New York Times also publicly declared that they would not pay to keep their check.
However, some freelance and independent journalists as well as smaller media organizations have subscribed due to their reliance on its added distribution features. They may also be attracted by the ability to post longer tweets and videos, to edit tweets after posting, and to bookmark tweets. Still, less than 5% of legacy accounts currently pay for Twitter Blue.
Kalita was the only panelist who paid for Twitter Blue. In a room of about 200 people, one audience member cautiously raised their hand to indicate that they also paid.
The general consensus that emerged from the panel discussion was that, for many, the verification system was always flawed — and often relied on internal connections — but now, verification no longer establishes journalistic authority or credibility.
Where Do We Go from Here?
"It's incumbent on us as journalists and media organizations to think about our relationship to Twitter — what does it do, what is it good for? The things that it did before, or was good for, is it still good for those things?" Ingram said. 
Bell also pushed journalists to scrutinize any funding or other relationships with these sites going forward for potential conflicts of interest or problematic partnerships. "We don't take any platform money [from Facebook], very deliberately," she explained, "which means we are much poorer… but also that we can ask and tackle questions about whether or not these organizations should really be involved in journalism." 
Additional Resources
New Investigative Tools for Monitoring Social Media Platforms
How To Monitor Social Media for Misinformation
Tips for Mining Social Media Platforms with Henk van Ess
---

Holly Pate is GIJN's Social Media Editor. Previously, she was the Social Media and Outreach Director of The Outlaw Ocean Project, a nonprofit journalism project. She has written for venues including The New York Times and The Capital News Service.