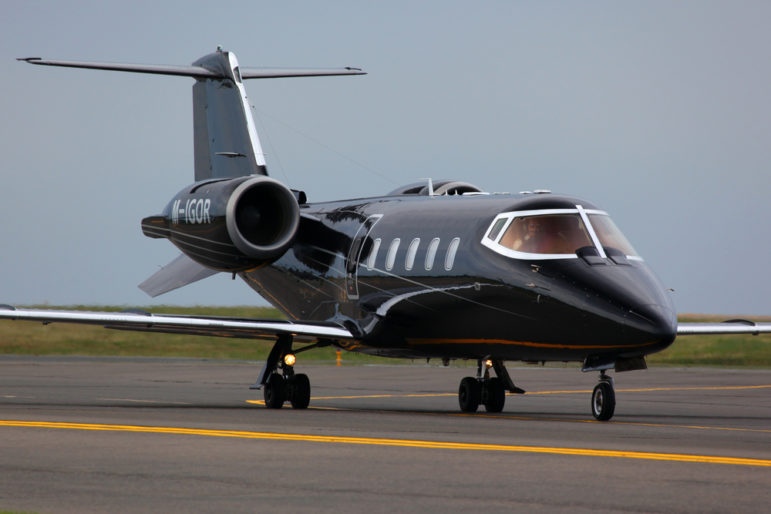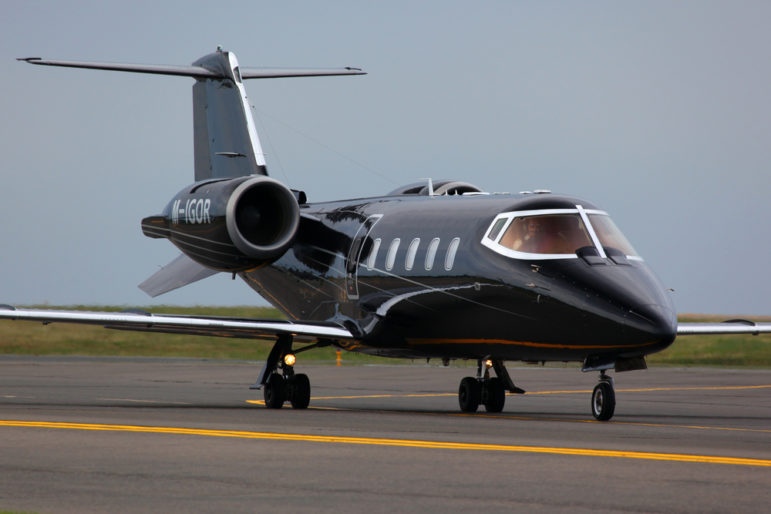 Icarus Flights, the new aircraft tracking tool from C4ADS, helps reporters investigate illicit flight activity around the world. Image: Shutterstock
Icarus Flights: The Powerful New Flight Tracking Tool
Read this article in
Investigative journalists have used aircraft tracking tools to understand the interests of shadowy businessmen linked to Vladimir Putin, reveal the use of private jets to deport migrants in France, and expose flights carrying gold from illegal mining in the Amazon rainforest.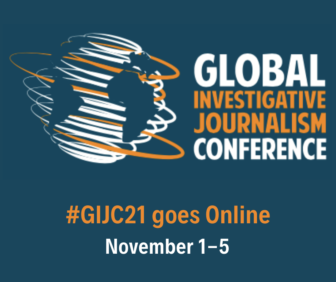 Now, a new aircraft and flight tracking tool from the nonprofit Center for Advanced Defense Studies (C4ADS), called Icarus Flights, gives reporters a formidable high-quality tool for uncovering illicit activities in the skies. During a panel at the 12th Global Investigative Journalism Conference (#GIJC21), C4ADS software developer Jake Glass, and his colleague, conflict finance analyst Eva Kahan, gave a tutorial on flight tracking and a tour of Icarus' comprehensive capabilities.
Aircraft Identification
The easiest place for data investigators to begin tracking a plane is by identifying its tail or registration number, Glass explained. This number is typically painted on the aircraft's tail and/or on the body. Often, the tail number is the first clue to an airplane's origins or activities and might be found on open source images taken from social media.
The next steps in the process involve collecting as much additional identifying data as possible about the aircraft. A Google search of the tail number might lead to the plane's registration number and aircraft type. The same search might also show the aircraft's unique serial or MSN (manufacturer's serial number), which could, in turn, enable a reporter to use enthusiast and spotting sites, like RussianPlanes.net, to find documented flights or travel.
Glass broke down the different aircraft identifiers, some of which are temporary and can be easily changed to make detection more difficult:
| | | |
| --- | --- | --- |
| Identifier | Description | Example |
| Mode-S Hex Code, transponder code, or ICAO code | A six-digit alphanumeric code designating a unique aircraft transponder. It is usually tied by national governments to a specific registration number. This code will change if an aircraft is re-registered in another country, however. | AC1DD or ac1dd |
| Serial number or MSN | These are allocated by the aircraft manufacturer, often stamped into a plate on the fuselage, and generally do not change over the aircraft's lifetime. | 0053465956 |
| Registration number | Alphanumeric string which includes: a prefix indicating the country of registration and a suffix indicating a specific aircraft. These numbers are not permanent, however, and can be easily changed if the owner re-registers the plane in another country. | N12345          (N = US);    EI-DCK (EI = Ireland) |
| Callsign | Alphanumeric identifiers broadcast by aircraft during flight, which can indicate the operator and flight number. For commercial aircraft, they often indicate the airline that owns or operates the plane. | UAL22 (United Airlines, Flight 22) or RYR96AT |
Aircraft Ownership
By using the aggregated identifiers of the aircraft and multiple databases, a reporter may identify the owner under which the aircraft is registered. According to the Chicago Convention, all aircraft must be registered. But they don't have to do so in the owner's country of residence, and there are myriad ways aircraft owners can hide their true identity.
Tax liability and privacy concerns often result in owners registering their aircraft in so-called secrecy jurisdictions like Aruba or the Isle of Man that have few, or no, transparency rules. The registered owner might also not be the person or entity who actually uses the aircraft (known as the "beneficial owner") but a shell company, trust, or front-man. "If I were trying to hide my identity, I would definitely consider paying the extra money to go with a private registry" like the one in Aruba, said Jake Glass.
Private registries are usually a better source of information than the free, national aviation databases, but some require fees that are beyond the reach of many independent journalists. These include AeroTransport Data Bank, which includes a unified search system from most registers, and CH Aviation, one of the largest aircraft intelligence providers, but access to these costs around US$1,000-$2,000 a year.
The following databases can be helpful to identify military aircraft or private planes used by world leaders:
Flight Tracking
Glass explained that, instead of tracking by ground radar, most modern aircraft are now identified using transponders that are part of GPS or satellite-based networks. He pointed out that several countries and regions, such as the United States, India, South Africa, Indonesia, and all of Europe mandate that planes have Automatic Dependent Surveillance Broadcast (ADS-B) technology to fix an aircraft's position via satellite navigation or other sensors.
One key tip for reporters looking to gather data on the incoming and outgoing flights in their area: Anyone can deploy an ADS-B ground receiver that will triangulate satellite and aircraft transponder transmissions. These receivers are fairly simple, only require a 10 to 20-minute setup, and once turned on will widen the coverage of ADS-B in the area. C4ADS will even supply, for free, ADS-B equipment to people who volunteer to set up a ground receiver station and widen the coverage of its Icarus Flights tool.
Introducing Icarus Flights
"Once you've gone through the racket of trying to find the identification information for the planes that you're interested in, you'd likely want to know where those planes are going," noted C4ADS analyst Kahan. "This is where Icarus can step in to help you out."
The Icarus Flight Tracking Platform is a tool designed specifically for investigators and journalists to address the challenges of using existing commercial databases. It pulls from some of these databases but also provides live global tracking, unfiltered results, and historical search activities, amongst other analytical features. Icarus' visibility depends on how much coverage is given by ADS receivers, so local tracking is greatly improved by having host receivers in the area.
The unfiltered results feature is particularly useful for investigators because commercial databases will remove aircraft identifying data at the owner's request, which often means that the planes or flights an investigator would be most interested in are filtered out and hidden. Icarus Flights is designed to avoid this issue and provide enhanced transparency on aircraft around the world.
Icarus also provides location-based searches, for investigators who want to study or document which aircraft have flown in a given area. When combined with its historical search function, Icarus can provide a powerful tool for investigators trying to monitor illicit activity over a geographic area or during a certain period of time.
One thing to note: Icarus Flights is not a fully open source tool, so investigators interested in using it must contact C4ADS to sign up for access to its free service.
Additional Flight Tracking Resources