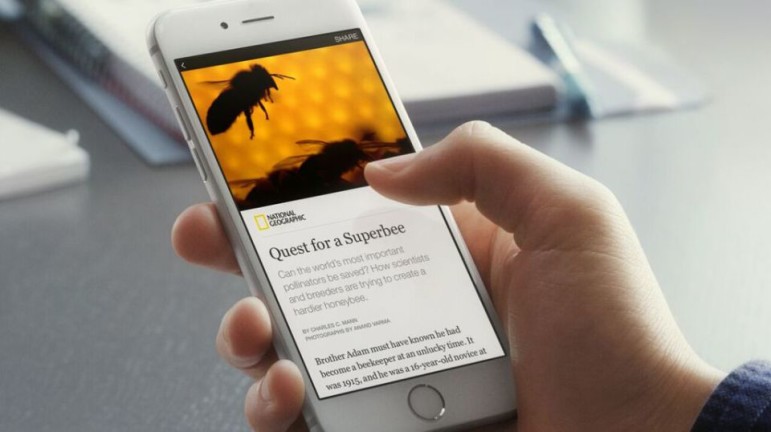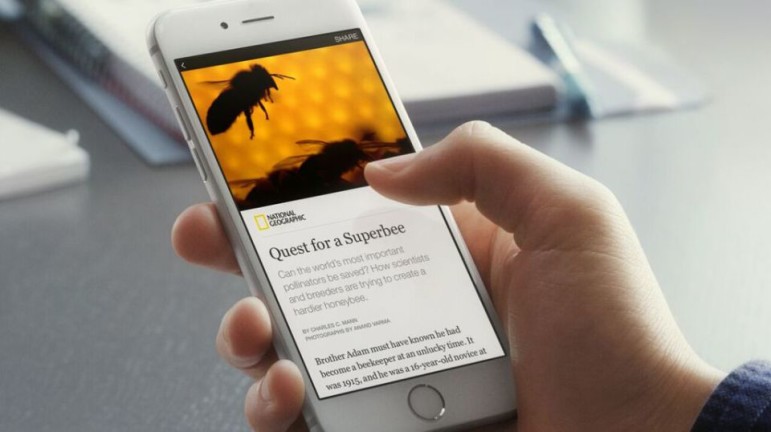 At a recent meeting of the Institute for Nonprofit News – for my sins, I now sit on INN's board – we learned an interesting statistic: About half the organization's members have a strategy to drive readers to their own sites/destinations, and the other half count on distributing their content via other platforms.
Does it matter how we reach readers? And should we care?
Good questions, albeit without clear answers. But with the expansion of Facebook's Instant Articles and the launch of Google's Accelerated Mobile Pages, it's clear that distribution of news is increasingly moving out of the hands of news organizations – to the point that some start-ups no longer even have websites or home pages.
For some – at least half the INN members – it just means news organizations can focus on creating great content, and then look for ways to spread it via the huge audiences and networks that other platforms have built. To others, like Monday Note's Fredric Filloux, this raises questions about a worrying dependence on forces – and algorithms – beyond your control.
There's a balance, of course, in the middle. No news organization can afford to ignore social platforms or how its stories are surfaced via search. But the real question between distributed and direct strategies seems to hinge around whether the news site wants to prioritize reach, or engagement.
There's no way a news site can build the size of audience Facebook has, so it makes sense, if you want to reach millions, to focus your distribution strategy on getting your content on social platforms. And it especially makes sense if you're a relatively small start-up that likely doesn't have much brand recognition or is unlikely to be destined to become a destination site. Non-profits, too, are often incentivized to maximize their reach and impact by getting their content to as many people as possible. That speaks to following a distributed strategy.
On the other hand, it's generally hard to make money that way, whether through ever-falling ad rates or in converting readers to subscribers or members. (Buzzfeed is a real exception, of course, but then its business model is really based on selling its expertise at creating viral content for advertisers, not ad rates for its content.)
Not that generating revenue is the most important thing – although it helps, even for non-profits – but engagement is likely to be better if you have a destination site, or even better, destination app.  As Ken Doctor notes:
While only 8 percent of those accessing news on smartphones and tablets use apps, they account for 45 percent of all mobile time spent on news.
And that's true whether these are subscription sites/apps or free ones:
At Business Insider, the insurgent (and free) business site, "average time spent on the iPhone app is more than four times the average time spent on the mobile web," Julie Hansen, BI's COO tells me…

For Bloomberg, the numbers top even BI's. For its apps — these are Bloomberg'sconsumer apps, which are largely free to access, not itsprofessional ones — apps outrun browser usage ten to one. On the mobile browser, that's 3.3 minutes per visitor. On Bloomberg apps: 33.8 minutes.
And whether it's impact or revenue you're trying to drive – or both – having an engaged user base is probably a key goal.
There's another reason not to hand over huge chunks of distribution strategy over to platforms, as Ezra Klein noted a while back: It turns news organizations into wire services.  (Not that there's anything wrong with that.)  And that takes some measure of innovation out of the hands of news organizations – if you're making content for a whole range of platforms, it means you can't try out and experiment with new forms of news and presentation.  And that means ceding control of what is "news" to platforms.
That said, it isn't one or the other.  Some news organizations will try one strategy, and others with try the other.  And many will attempt both.  But given the resources needed to manage a two-strategy track in increasingly strapped newsrooms, it'll be a hard balancing act to keep up.