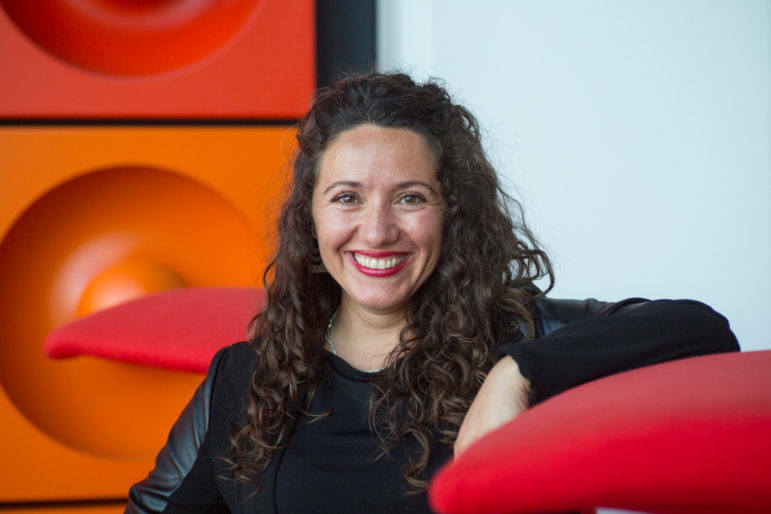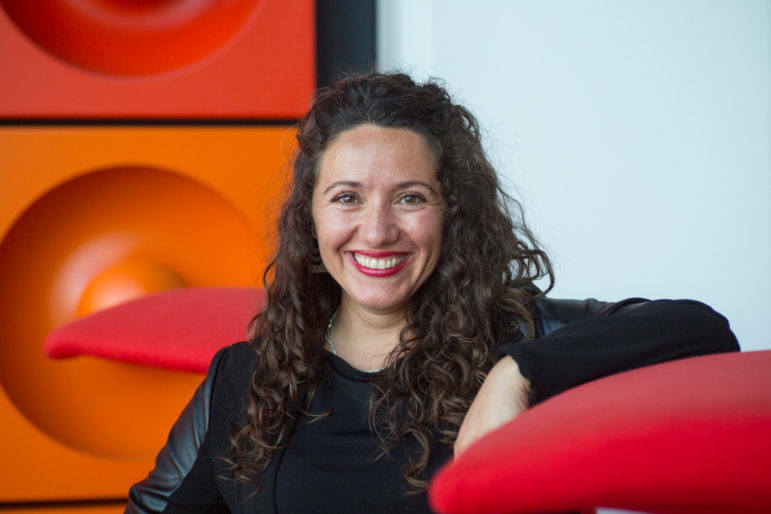 বাংলা | Español|العربية | Русский
The army sanctioning female soldiers who speak out about sexual abuse; teenagers in state protection punished with psychiatric hospitalization; indigenous land illegally purchased by a government official. These are all major investigations published in Chile in the past two years. And they were all carried out by student journalists.
Paulette Desormeaux, who runs the investigative journalism course at the Pontificia Universidad Católica de Chile, was working for the Centro de Investigación Periodística (CIPER), a nonprofit in Santiago, when she was asked to investigate financial fraud at the country's largest retailer.
Desormeaux was intimidated. She had no sources at the company, La Polar, and no experience reporting on finances. But within three months, she produced award-winning stories on La Polar. That's when she realized that investigative journalism techniques could be taught quickly, from a base of zero.
"I thought, if I can do this, anyone can do this," she said. "All you need to do is change your mindset and learn how to work without a specific human source."
Now Desormeaux has designed a program, the Advanced Journalism Workshop (Taller de Periodismo Advanzado, in Spanish), that she said can turn students into muckrakers in just 15 weeks. At the 11th Global Investigative Journalism Conference, she shared insight into how she does this.
Think Big
Students start the course with a single task: "Produce your own investigative journalism story of social relevance with emphasis on public policies involving the state; economic, political, or judicial powers; or organized crime." It's a hugely ambitious task, but Desormeaux said it's important to set the bar high in order to get students fully engaged in the work. And it gets results. In one case, where students discovered that women with disabilities were being sterilized without consent in public hospitals, Desormeaux said the reporting from her course helped lead to a change in the law.
Use Public Documents
Desormeaux encourages her students to develop a "document mindset" by using open sources and government records for investigations, rather than acting "as a microphone" for a whistleblower or leaker. The course takes advantage of Chile's Freedom of Information law, which guarantees that documents requested are delivered within 20 days, ample time for students to be able to use records in their final assignment – in theory, at least. When the 20-day time limit is not honored, or records are incomplete, students also get experience in appealing to the Council for Transparency. This has also helped push boundaries of what is considered to be in the public domain in Chile, she said.
Pitch to Real Editors
Desormeaux has assembled a team of professional reporters and editors to help students hone stories and craft pitches (in exchange for free breakfast). Students have to demonstrate to these professional journalists why people should care about their story, set out key sources, and explain which FOI requests they are going to file.
"I encourage them to be very tough in their comments, because then the stories are better, but also [students] learn how to take criticism," she said.
Use Their Experience
Student are encouraged to find stories in their own daily lives. In one case, two people on the course who were consistently missing the start of class began investigating the buses that were making them late. They exposed a ring of unregulated providers that fixed prices, discriminated against students, and provided substandard security measures. "The government had no idea what was happening," Desormeaux said.
Make Them Publish
All students have to publish their stories online. Desormeaux said students often panic about having to publish their work for the first time, and about telling their sources that their comments will be made public. But she said doing so is "in itself a learning instance."
"This is not academic research," she said. "This is news, and we're doing investigative journalism."
Trust Them
Desormeaux says her program works because she has confidence that her students can be trusted to produce important work. While other journalism instructors might say students are lazy or don't care, Desormeaux says it's boring assignments that produce uninterested students, not the other way round. By believing that they can produce high-quality investigations, she says she gives her students the tools to succeed: "We as professors need to trust in what they're able to do."
---
Megan Clement is a journalist and editor specializing in gender, human rights, international development, and social policy. She also writes about Paris, where she has lived since 2015.