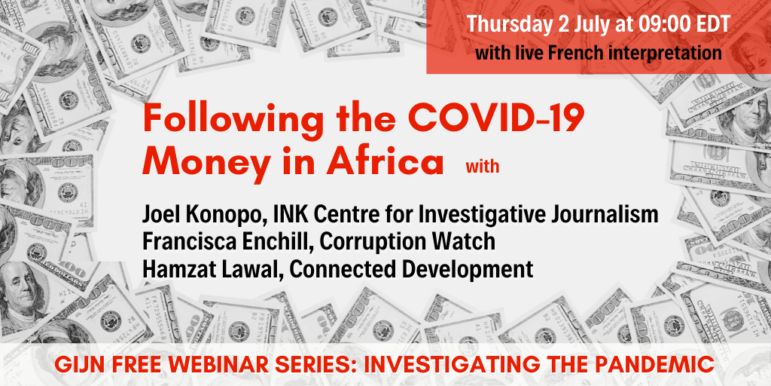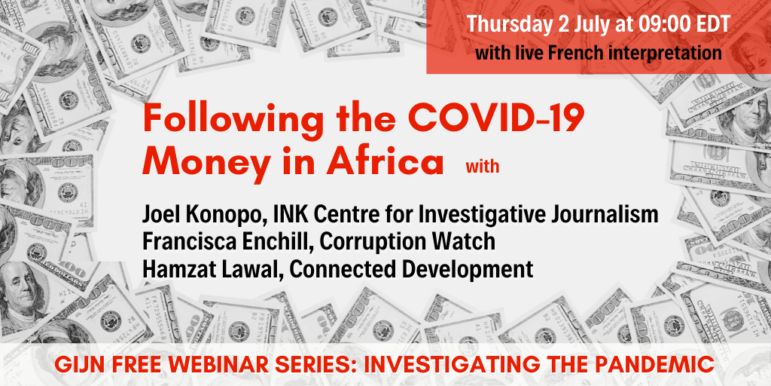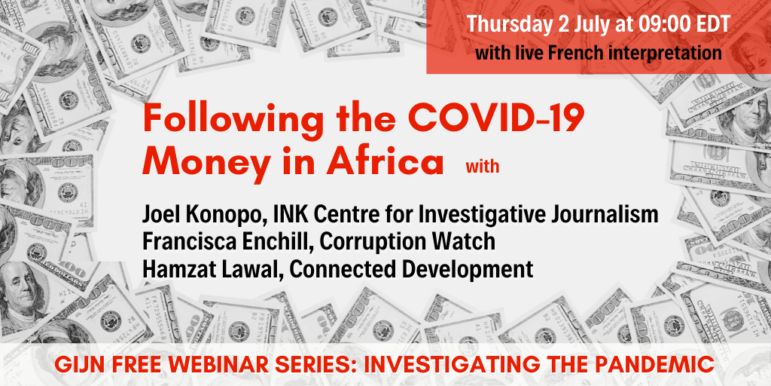 Editor's note: This webinar has now taken place. You can see the recording on GIJN's YouTube channel.
Since the World Health Organization declared COVID-19 a pandemic, African countries have received hundreds of billions of dollars in loans and grants from global financial institutions, humanitarian agencies, and donor countries. The money is intended to enable affected African countries to reduce the spread of the virus and to alleviate hardship and poverty.
Within weeks, governments in several African countries came under fire after reports of fraud in the allocation of funds to activities not critical to fighting against the pandemic, and for public officials circumventing rules in order to offer lucrative deals to their cronies.
This could be just the start of a vast problem in unaccountable funding. Most African countries are reluctant to share public records at the best of times and some are now even more restrictive under the pandemic. But despite the many challenges, investigative journalists and anti-corruption organisations are finding ways to track pandemic spending on the continent.
In this second Africa-focused GIJN webinar, Following the COVID-19 Money in Africa, three experts from Africa will share their insights on how they are keeping tabs on government budgets.
This one-hour webinar is free and designed for journalists interested in investigating the pandemic. It's the fifteenth in a GIJN series, Investigating the Pandemic. Watch our Twitter feed @gijn and newsletter for future events.
NOTE: GIJN will offer French interpretation for this webinar.