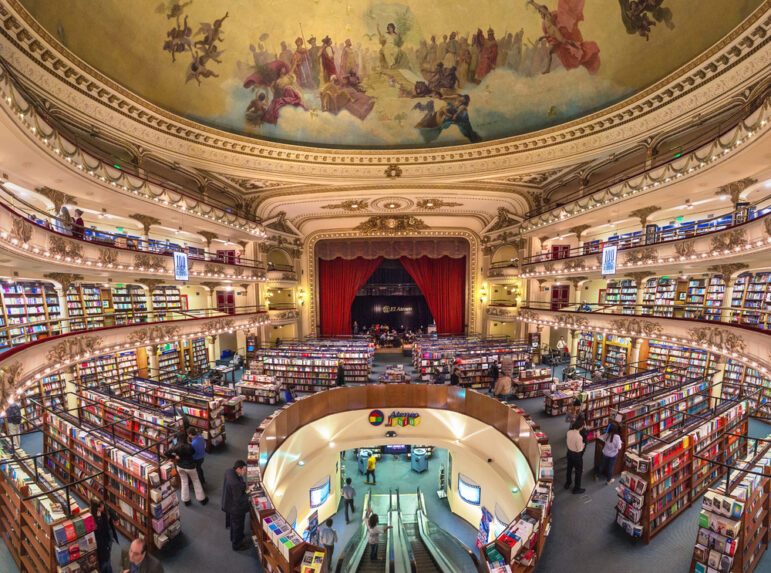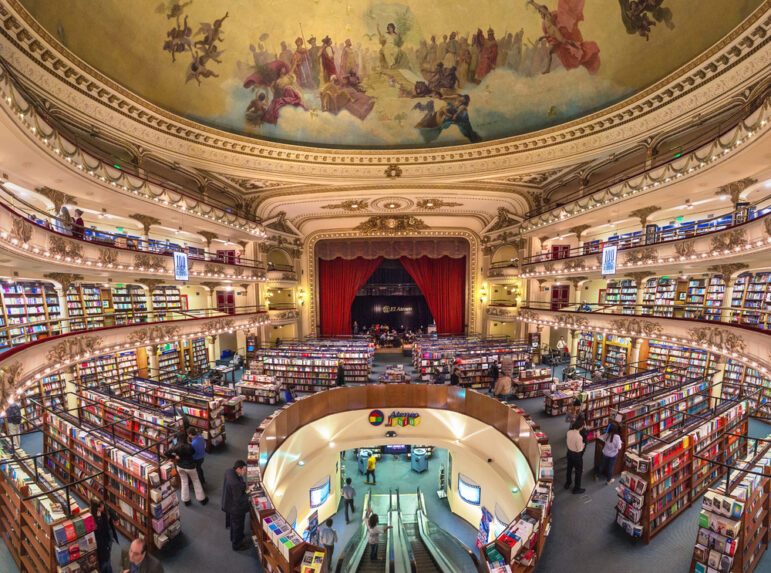 GIJN Bookshelf: 9 Investigative Titles to Better Understand Latin America
Read this article in
This latest installment of the GIJN Bookshelf is a compilation of recommended investigative books that have come from reporters based in Latin America.
From who is benefiting from the extraction of lithium in South America to questions over the investigation into the murder of a presidential candidate in Mexico, and from a story about Central American migrant journeys to the consequences of water privatization in Chile — the titles selected come from across the continent. All the books featured were published in Spanish in the last 10 years.
Some of these publications were highlighted at the Gabo Festival, one of the most well-known festivals of journalism in the Spanish-speaking world, which took place in the Colombian capital Bogotá earlier this year. Other recommendations were received in response to a solicitation on social media by GIJN en Español. Lastly, the final books to make the list were personal recommendations from investigative journalists in the region.
El Tren de Aragua / The Aragua Train
By Ronna Rísquez
Venezuela's Tren de Aragua is the largest criminal organization in the country, but the group's influence has spread beyond the border. Journalist Ronna Rísquez spent several years investigating the organization, carrying out numerous interviews to understand how it operates and why it became one of the most feared criminal structures in Latin America.
Venezuelan reporter Luis Ernesto Blanco recommended this book, which he called an exhaustive and "courageous investigation" into a complex criminal group. "The exposé reveals how this criminal mega-gang obtains resources through extortion, trafficking, smuggling, prostitution, among other criminal activities, and how it managed to create a solid structure that could extend its tentacles throughout the entire continent," he told GIJN. "Rísquez managed to enter the Tocorón Prison, the headquarters of the gang, and described the reality of one of the most emblematic prisons in the country, [a place] where the state has handed the prison over to criminal leaders."
Aburto. Testimonios desde Almoloya, el Infierno de Hielo / Aburto. Testimonies from Almoloya Prison, the Frozen Hell
By Laura Sánchez Ley
Mario Aburto went down in history when he was convicted for the 1994 assassination of Mexican presidential candidate Luis Donaldo Colosio. But in this book, journalist Laura Sánchez Ley uses letters and calls Aburto made from prison, court files, and interviews to go beyond the official story of what happened that day — which suggested Aburto was a lone wolf killer — and to highlight irregularities in the detention process. She spoke to key figures about the assassination and investigation, but even decades after the attack, a number of her sources requested anonymity for fear of speaking out.
Mexican reporter Alejandra Xanic, the co-founder and editor of the investigative outlet Quinto Elemento Lab, told GIJN: "Laura has done more work than anyone, over many years, investigating Colosio's assassination… and has dedicated many years of her career investigating Aburto, the person who was sentenced as the 'material murderer' of the presidential candidate. She has had several interviews with him over the years and has worked that source like nobody else has."
Crónicas del Litio / Lithium Chronicles
By Ernesto Picco
Every day in the salt flats, a vast South American desert that straddles part of Argentina, Chile, and Bolivia, millions of liters of water are used to extract lithium, an element used for batteries. Journalist Ernesto Picco traveled through the so-called "lithium triangle" to understand how the mineral is becoming a source of conflict, using interviews and documentation to craft a journalistic investigation with hints of a travel chronicle. His goal was to find an answer to one of the most important questions of the next decade: Who wins from the extraction of lithium?
Editor Delfina Torres Cabreros, from the Argentine outlet elDiarioAR, said about the book: "There is nothing simple in the discussion about lithium. Its exploitation carries a contradiction: altering ecosystems in the name of ecology. But in the development of the plot, many other nuances appear. For example, the benefits and visibility that, in some cases, mining projects bring to forgotten communities." She added: "Ernesto Picco delves into all this complexity. He toured the lithium triangle… and spoke with locals, businessmen, officials, and scientists."
Juntos, Todos Juntos / Together, All Together
By Carlos Martínez
In 2018, a message posted on several social networks set thousands of Central Americans on a journey north to the United States, with the only certainty of knowing they were stronger because they were not alone. The so-called "caravan" of people fleeing persecution, poverty, and violence in their home countries of Honduras, Guatemala, and El Salvador made international headlines. Journalist Carlos Martínez, an investigative reporter at El Faro, details the journey digging into otherwise untold stories.
His colleague, Jimmy Alvarado, recommended this book to GIJN: "Central America is one of the most violent, most unequal, and most vulnerable regions to natural disasters in the world. We hear it every year when the names of our countries are mentioned in international media as protagonists of tragedies. Martínez's work allows us to see the face of those who have lived that reality firsthand."
Presidentes por Accidente / Presidents by Accident
By Christopher Acosta
The political situation in Peru has been tumultuous in recent years: with an attempted coup, a corruption scandal, and five presidents in three years. In this context, the writer Christopher Acosta has written a deep dive into the two last presidents to take office: one a former school teacher and union leader, the other, a woman who assumed power after the failed coup. Acosta's new investigation reveals unknown details about these two key figures, and the interests of those who backed them.
Journalist Elena Miranda, a reporter at Peru's investigative outlet Convoca, recommended the book as "an investigation into the last two presidents Dina Boluarte and Pedro Castillo…. In addition to showing us their profiles, the reporter reveals the behind-the-scenes details of their arrival at the presidency, [and] their relationships with characters who benefit from their power."
Los Que Nunca Olvidarán / Those Who Will Never Forget
By Fernando Butazzoni
Fernando Butazzoni is a renowned Uruguayan journalist and author. This, his 13th book, is officially categorized as a work of fiction, but was recommended for our list because of the way the author uses investigative techniques to craft a narrative piece. The book — which was a best seller in Uruguay — uses narrative elements to feed a complex plot about the assassination of a real-life former Nazi war criminal, who lived in exile in Latin America after the Second World War.
Observador reporter Tomer Urwicz from Uruguay said to GIJN about the book: "Literary critics refer to this work as the 13th novel by the journalist. But far from fiction, this book stands out for its factual reconstruction, its true scenes, the contrast of sources, the refutation and confirmation of hypotheses, and its journalistic rigor despite the challenge of addressing a sequence of actions that occurred almost 70 years ago in Montevideo and its outskirts." He adds: "The dates, the names, the dialogues and even the confirmed hypotheses follow the same basic rules with which every journalist builds a story in the sense of an inverted pyramid or a in-depth report."
El Negocio del Agua / The Business of Water
By Tania Tamayo Grez and Alejandra Carmona López
This book is a dynamic investigation that mixes data with the testimonies of people that do not have access to water in Chile. The authors piece together a map of the country that shows how, despite vast natural resources, Chile is a dry land for some, and how money and power are interwoven in a complex panorama.
Journalist Claudia Urquieta from the Chilean investigative center Ciper, suggested the book, saying that to understand the water privatization process in Chile "is to understand how the country works." She adds: "Water privatization began in the midst of the Pinochet dictatorship. Written with mastery the book recounts in a playful way — using data and testimonies — who has benefited and how communities have been greatly affected."
Las Vueltas de la Oficina de Envigado / The Workings of the Envigado Office
By Juan Diego Restrepo
The Colombian "narco leader" Pablo Escobar was the world's most powerful drug trafficker in the 1980s and early '90s. But behind his regime sat the Envigado Office: the enforcement wing and debt collection service through which Escobar violently "processed" what people owed him. The name gained national and international recognition and, and like many things about Escobar, became enshrined in myth. People knew it existed, but its structure, logistics, and validity remained a mystery.
Juliana Castellano Díaz, the director of the investigative unit of the Politecnico Grancolombiano, told GIJN that Escobar's death "did not lead to the end of the office, on the contrary, it adapted to provide criminal services to other illegal organizations." He adds about this book: "This complex infrastructure is marvelously portrayed by journalist Juan Diego Restrepo. This is a necessary investigation to understand the ecosystem of mafias, politicians, companies, and paramilitaries in Colombia: a report and file review that is worth reading many times."
Guatemala Corrupta / Corrupt Guatemala
By Henry Bin and Edwin Pitán, edited by Marta Sandoval
A chronicle or series of investigations about everyday corruption in Guatemala, this book highlights stories like that of a "ghost employee" who did not show up to work for a long period of time but was nonetheless paid a salary. Another story details the story of a priest who was using faith for financial gain and who, motivated by money, also allegedly committed acts of corruption in his church.
Reporter Eswin Quiñones, editor at Plaza Pública in Guatemala, recommended the book to GIJN. He said: "Reporting about corruption is often associated with large criminal schemes fabricated by government officials in complicity with private networks. However, corruption goes further. The book written by journalists Henry Bin and Edwin Pitán, and edited by chronicler Marta Sandoval, reminds readers that graft is not always confined to the world of the elite and powerful. Reading this investigation makes it obvious that corruption does not look at the economic level, religion, or academic level. It is an attitude that corrodes society at all levels."
Additional Resources
Editor's Pick: 2022's Best Investigative Stories from Latin America
GIJN Bookshelf: Investigative Titles for Your 2022 Reading List
Peru's Investigative Journalists Carry On Amidst Disinformation, Attacks, and Political Crisis
Andrea Arzaba is a journalist and GIJN's Spanish editor. As a reporter and media professional, she has focused on documenting the stories of people in Latin America and Latinx communities in the US. She is an International Women's Media Foundation fellow and part of Transparency International's Young Journalists Program.