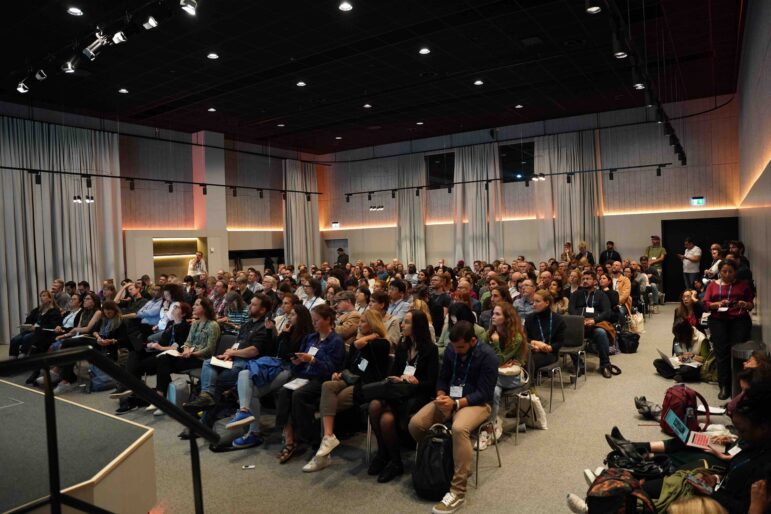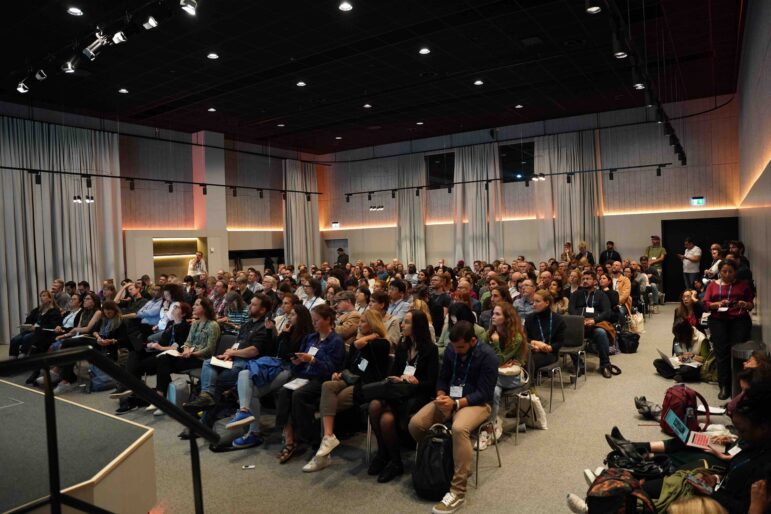 Image: Edvin Lundqvist for GIJN
Following the Money, from Laundromats to Central Banks
Read this article in
Global money laundering accounts for an estimated 2 to 5% of global GDP — that's $800 billion to $2 trillion in US dollars. It's a way for criminals and corrupt officials to hide the financial proceeds from their illegal activities, and a classic "follow the money" story for investigative journalists.
But where do you start? Banks are essential for money launderers, but may only release certain information publicly. In countries with banking secrecy acts, such as Lebanon or Hong Kong, information on clients and companies may only emerge through judicial intervention.
At the 13th Global Investigative Journalism Conference (#GIJ23), journalists from three organizations responsible for breaking huge stories on money laundering and illicit financial flows in recent years gave their top tips for cracking the code and tracing what criminals are trying to hide in assets, transactions, shell companies, and offshore accounts.
Think Like a Criminal
How do criminals use banks and hide money? Through multiple bank accounts, fake invoices, shell companies, and tax evasion to name but a few methods. Money laundering might involve real estate or other personal assets, the hiring of expensive consultants or lobbyists, or contracts issued that simply serve to move money from one place to another. Records or behavior related to these activities are good places to start.
Think Like a Company
Look for the data and documents that a company you're investigating might generate. Pay attention to every detail. What names are cited? Are other companies mentioned that you can investigate? In some jurisdictions, companies are required by law to declare accounts and other information. Look for corporate notices, audit reports, details of acquisitions that might lead you to shell companies or their owners. Contracts can yield information too: who are the contractors and what are the terms? Criminals using businesses as part of their illicit activities will have lawyers, accountants, and staff. "Tracing the business structure can help us follow the money," said session moderator Martha Steffens, a professor at the University of Missouri's School of Journalism.
Scour the Assets
Banks and private companies can be very closed and therefore difficult to investigate. "You have to go with what's out there," said Alia Ibrahim, co-founder and CEO of the independent, pan-Arab news site DARAJ, which led an investigation into a Banque du Liban governor suspected of money laundering and corruption. That means digging into other assets that the owners of those companies or account holders might own — in particular real estate, from holiday homes to empty apartments in other cities.
Without leaked information, tracing assets can help you find documentation about how much an individual or company is spending and how much money is moving, added Musikilu Mojeed, chief operating officer of Nigeria's Premium Times, the only Nigerian publication involved in the Panama Papers investigations. In some countries, there will be public records for property purchases. When investigating companies and individuals in Eastern Europe, Paul Radu, co-founder and head of innovation at OCCRP, said they had used a FOI request to obtain the entire transaction records from a property deal, which showed the individual also had bank accounts in Switzerland. "You can pull the thread from a country where, to begin with, you don't have any connection," he said.
Open source investigation tools such a reverse image searching on social networks and geolocation can also help you understand whether family members or associates of the individuals you are investigating have been at these properties, or used assets such as jets and yachts. For instance, in 2020, Alexey Navalny's Anti-Corruption Foundation exposed a banker who had funneled public funds to his mistress, by tracking private jet and yacht information and matching those with images of the boat the woman had posted on Instagram.
Consider Court Cases
Arbitration proceedings and court documents involving companies you are investigating can reveal critical details, such as other named individuals, bank account locations, or linked companies. While investigating a professional money launderer, OCCRP used a US FOIA request to access court documents, because a case had been brought against him in New York. The documents included previously unseen transactions related to the subject of its investigation.
Cultivate Internal sources
While you're focused on the criminals at the top of the chain, don't forget to cultivate lower level sources. "Drivers of bankers and businessmen are huge sources of information," said Mojeed. "Low-level sources listen to their bosses' calls, conversations, and strategies."
Ask for Help
Money laundering and illicit financial flows cross borders and jurisdictions. Collaborate with investigative colleagues around the world — they may have access to information and systems with which you are unfamiliar.
Use Open Databases
The panel mentioned a number of open, searchable databases that can help with searches on companies and individuals:
You might also want to use GIJN's toolbox for hunting for secret money and our guide to investigating organized crime finances.
Look Out for Mistakes
Wealthy people and criminals have a sense of impunity — which can lead to recklessness. They feel so shielded from law enforcement that they can make mistakes or even flaunt their misconduct, said Radu. Read everything carefully line by line. For example, when investigating money laundering involving the Russian mafia, OCCRP found documents relating to their lawyer in Austria, where money laundering transactions had been not so subtly labeled each time as "red herring."