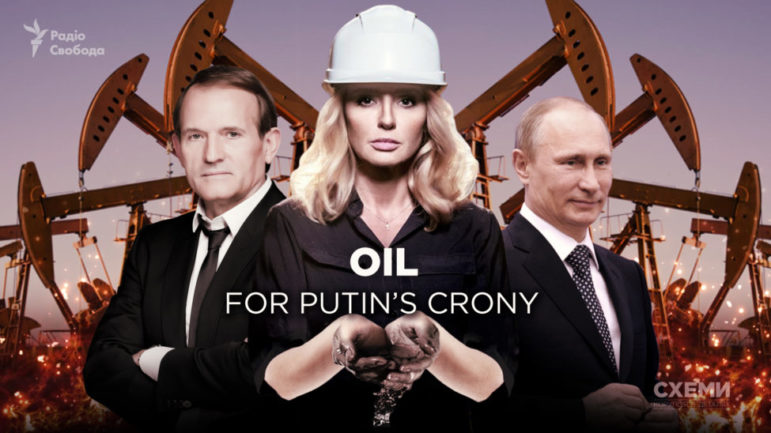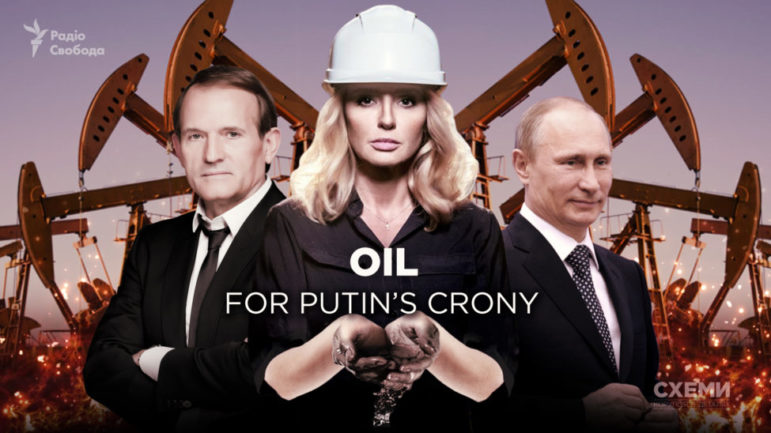 In 2018, journalists in Eastern Europe and Central Asia uncovered massive fraud, corruption and even assassination plots. GIJN's Russian language editor, Olga Simanovych, has gathered some of 2018's most interesting, complex, amusing and unique investigative reporting published in Russian and Ukrainian. Some stories were selected by GIJN, while others were suggested by our readers on Facebook. A number of the investigations feature impressive use of tools, methodology and technique. The stories are in chronological order of publication, not significance.
An exposé by Russiangate, an anti-corruption website, revealed undeclared real estate assets belonging to Alexander Bortnikov, the head of Russia's security agency FSB, and his deputies. Journalist Svetlana Zobova reported that the land plot and house registered to Bortnikov are located in one of the most expensive districts of St. Petersburg, and that their market value would range between US$3.6 million and US$5.3 million. Journalists calculated that based on their salaries, the FSB head and his wife would have to save for three to four decades to afford the undeclared property. Nearby was also real estate belonging to Bortnikov's deputy, General Sergei Smirnov.
According to the investigation, the Federal Service for State Registration attempted to delete the real estate records but didn't manage to erase the traces completely. The land is under a protected forest zone where, according to Russian law, construction is forbidden.
Four hours after publication, Russiangate's website was blocked by Russia's Federal Service for Supervision of Communications, Information Technology and Mass Media (Roskomnadzor). Within a day, Russiangate was permanently shut down.
In solidarity, the story was re-published by other media outlets. Zobova also received the Redkollegia ("Editorial Board") award for her investigation. 
In this collaborative investigation, journalists from the Czech investigative center Investigace.cz and Armenian investigative online newspaper Hetq uncovered how Armenian officials and other politically exposed persons used immigration policy loopholes to obtain residence permits and long-term visas in the Czech Republic, a Schengen zone country, by secretly "investing" in business and real estate there. The Armenian officials — including an ambassador, a governor and a deputy minister — failed to declare their Czech assets, as required by law. Some of the entities tied to the Armenian officials appeared to be "ghost" companies, showing no business activity and no physical location. In response to questions from the Czech journalists, the Ministry of the Interior Affairs of the Czech Republic said they were aware of attempts to cheat the immigration system by using "veiled" companies.
Money by Marriage — Organized Crime and Corruption Reporting Project (Tajikistan)
An investigation by the Organized Crime and Corruption Reporting Project exposed sordid details of kleptocracy in Tajikistan, one of the poorest countries in Central Asia. A series of stories revealed just how the successful business of President Emomali Rahmon's son-in-law flourished, thanks to unlimited political power. Shamsullo Sakhibov, a young entrepreneur married to one of the seven first daughters, built a business empire stretching across the authoritarian country. The series included a story of Sakhibov's former partner Umarali Kuvvatov, who was expelled from his business and his homeland, then murdered in Istanbul.
Sakhibov's interest are vast — including medicine, oil and raw materials extraction, customs terminals and ski resorts — and his company, Faroz, rules nearly every market. According to the investigation, the company also receives mysterious payments from foreign firms in exchange for permits from the authorities. These transactions point to the corruption by foreign companies, including those registered in London and other Western capitals.
In Belarus, a two-month-old baby died after receiving a vaccine injection called Eupenta (which inoculates against diphtheria, tetanus, pertussis and other diseases). Parents of other children also complained of serious side effects after vaccinations, prompting journalists from business outlet EJ.by to dig into how the vaccine got into the country and whether it was safe. The investigation uncovered that the tender for the purchase of the Korean vaccine was not entirely transparent, and that the Center for Expertise and Testing in Public Health of the Republic of Belarus had not officially registered the vaccine as safe. Despite this, doctors in Belarus had been using it since January 2017. Officials of the Ministry of Health refused to publish or provide the manufacturer's safety documents to journalists. The investigation also found that it's not only in Belarus that the vaccine has not passed necessary clinical trials — it has not yet been registered in any country, including South Korea. The reporters concluded that Belarusian children were essentially being used as guinea pigs. Journalist Sergei Satsuk suggested that use of the untested vaccine, thanks to suspected corruption within the Belarusian Ministry of Health, may legitimize it for use in other countries.
The investigative program "Schemes: Corruption in Details" reported that the wife of a Ukrainian politician, TV presenter Oksana Marchenko, controls the company that won a tender to develop one of the three largest oil deposits in Russia. Viktor Medvedchuk is leader of the pro-Russian "Ukrainian Choice" movement and the godfather of Russian President Vladimir Putin. The journalists used open data to uncover the Ukrainian oligarch and his family's business interests in Russia.
Marchenko's offshore company "NZNP Trade" (Novoshakhtynsk Oil Products Plant) somehow won rights to extract oil from Khanty-Mansi Autonomous Okrug – Gavrykivske. The suspicious process spurred a scandal, and Russia's state oil company, Rosneft, attempted to sue. However, the court hearing the case decided to close the inquiry for unknown reasons, Kommersant reported.
Experts expect that the Ukrainian regions of Luhansk and Donetsk, which are occupied by Russia, may become target markets for the oil that will be extracted from the Gavrykivske deposit.
The Anti-Corruption Action Centre has translated the investigation into English.
The Kremlin's Assassins — The Insider/Bellingcat (Russia/UK)
A collaboration between investigative websites Bellingcat and The Insider-Russia uncovered passport data confirming that the men suspected of poisoning Sergey and Yulia Skripal with the Novichok nerve agent in Salisbury, UK, were, in fact, linked to Russia's military intelligence service GRU. Russian officials had publicly denied any connection to "Alexander Petrov" and "Ruslan Boshirov," aliases used by the Russian agents.
The investigation didn't end there. The reporting partners also uncovered that Russia's security services used such military and intelligence officers with experience from the war in Ukraine's Donbas region to attempt a coup in Montenegro in order to prevent the country from joining NATO.
The series identified Russian intelligence officers active in Europe using open-source intelligence tools, or OSINT. The team then confirmed the information with documents and photos from official websites and social networks, as well as interviews with eyewitnesses. The reporters described in detail the tools and methodology they used to uncover the secrets of Russia's spy agencies.
Data journalists at Russia's Novaya Gazeta wanted to find out how often colleagues with official positions migrate between institutions, and whether there are conflicts of interest or signs of corruption. Reporters Alesya Marokhovskaya and Ira Dolinina used the "Declarator" database, where information on incomes and property of Russian officials is collected, and Python code to search for connections between officials who have worked together. A total of 59,000 officials were analyzed, and the data showed that groups of officials moved from one job to another together, giving billion-ruble government contracts to their acquaintances, compatriots and former colleagues.
Now the tool for identifying these bureaucratic teams, developed jointly with Transparency International-Russia, is available to the public.
The Ukrainian anti-corruption platform Bihus.Info revealed that family members of the country's deputy head of the Foreign Intelligence Service, Serhiy Semochko, obtained property worth millions of dollars, have Russian passports and are pursuing business interests in occupied Crimea. Journalist Lesya Ivanova also uncovered that when Semochko worked in Ukraine's security services several years ago, he used his position to stop the purchase of life-saving dialysis drugs, putting the lives of thousands of patients at risk.
After the story was broadcast, Semochko spoke on television, attempting to refute the investigation, accusing the journalists of getting help from Russia's security services. But Ivanova pointed out that Semochko did not provide any facts to refute the findings, and provided false information seven times during his speech.
The Security Service of Ukraine and a Kiev district court recently confirmed that Semochko's family members hold Russian citizenship. 
Investigative organization RISE Moldova exposed loopholes in voter registries that could be exploited during parliamentary elections scheduled for early 2019. In the official voter database, Moldovan journalists identified deceased people and others who could not be located in the country's Population Register. They also discovered that foreign criminals, who had been exposed in a previous investigation and were found to have fake identities and Moldovan passports — and were previously expelled from the country — were still registered to vote. The journalists also conducted an experiment to demonstrate that a deceased person, who died in infancy, could be registered to vote in the upcoming election.
Journalists at Kyrgyzstan's kloop.kg exposed an "expert" who created a fake background, complete with a website that listed purported titles and honors from prestigious academic institutions and a medal from former US President Barack Obama. Prominent Kyrgyz media often quoted the "honorary professor," Nurlan Namatov, in stories on Islamic extremism. The journalists discovered the fraud after digging into the information with help from colleagues in France and Russia, and sending information requests to European and American universities. Confronted with pointed questions by Kloop's young journalists, the media darling became evasive and indignant.
Re:Baltica — the Baltic Center for Investigative Journalism — described this story as "the most difficult investigation" in its eight-year history. The Latvian journalists wanted to find out why students in the country's Russian-speaking schools had done worse on exams than students in Latvian-speaking schools. The biggest challenge turned out to be finding sources who would speak about the problem publicly, as the question of Russian "minority" schools in Latvia has always been politicized. It's currently a particularly sensitive issue, with the government pushing for all students in Latvia to learn in Latvian, the official state language.
Six months of research into the existing data led the investigative journalists to unexpected conclusions. They found that the quality of education is declining, with social inequality in the capital city of Riga even more pronounced than in rural schools; schools are half-empty — in 40 percent of schools, classes have fewer than 25 children; there are not enough professional subject teachers and too few teachers of the Latvian language; and the textbooks and curricula do not meet the needs of students.
Journalists hope the results of their investigation will help parents choose schools that will maximize their children's potential, regardless of ethnicity.
For more on GIJN's regional Editor's Pick series for 2018, check out round-ups from Sub-Saharan Africa and Mainland China, as well as in Spanish, French, Portuguese and Russian and Ukrainian.
---
---

Olga Simanovych is GIJN's Russian-language editor. She has worked as a screenwriter, media trainer, managing editor, TV news reporter for Vikna-Novyny on STB, and has participated in SCOOP's international investigations. She is fluent in Ukrainian, Russian, English and Greek.